Dog Anxiety Beds: Do They Work? We Find Out

Dog Anxiety Beds: Do They Work? We Find Out
Alex Vicente • Updated on March 22, 2023
This review contains affiliate links. Read more here.
Not a substitute for professional veterinary help.
If you have an anxious dog, and you have no clue what to do to calm it down, then a calming dog bed might just be the trick you need to relax your dog.
According to veterinarians, dog calming beds have proven to be effective to resolve anxious dogs, especially those who had been exposed to stressful and anxious moments in their lives.
Due to their effectiveness, multiple styles of dog calming beds have been created.
But the main question you might be asking yourself is, how are dog anxiety beds any different than any dog bed?
Yes, but first it is important to understand what they are, and what is the purpose of these beds.
ALSO READ: Beds for Arthritic Dogs
Table of Contents
What Makes A Dog Bed Calming?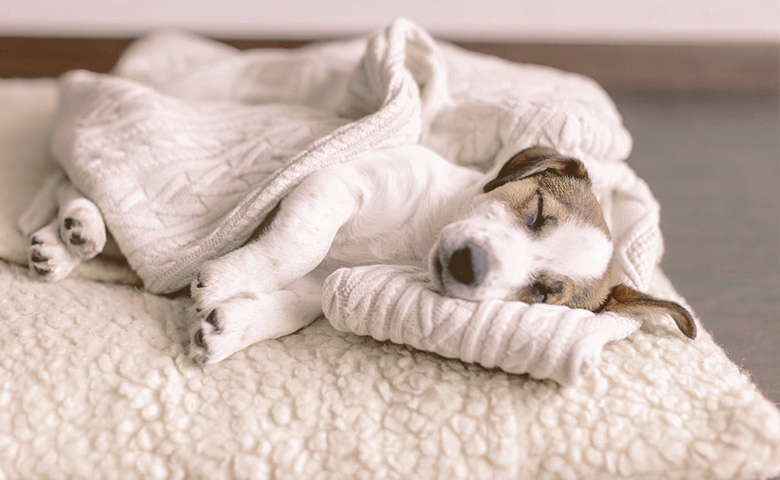 Dog anxiety beds are beds that are specifically designed to be stress, and anxiety reliever tools to calm your dog. It is like calming a puppy while it lays down in the stomach of its mother. These beds give relief and comfort to dogs that were exposed to stressful situations.
Dogs that whine, or cry whenever they are alone in need of attention can benefit from this tool that can help you and your dog calm down during the most stressful situations. Of course, not all beds are equally effective, but the science behind them has been proven to work.
Some of the attributes that these beds provide:
Dog anxiety beds accommodate dogs into their soft fur, giving them a sense of relief.
It protects them especially during storms, that induce stressful events.
It gives them a private space where they can hide.
The special padding and the heat-producing fur allow dogs to remain calm. All there is to do is to train your dog to use the bed in stressful events, if not done, your dog will not know how to respond to these types of situations.
Benefits of Buying a Dog Anxiety Bed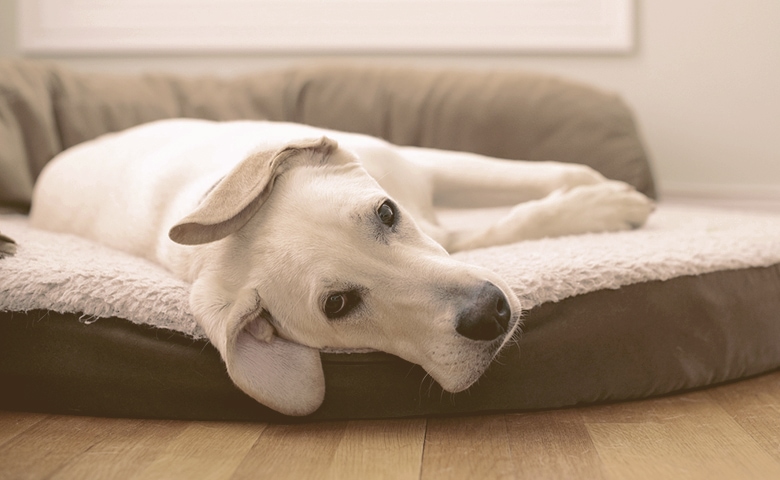 There are many benefits to buying a dog anxiety bed. If you have noticed your dog hiding, or bawling during stressful situations, then it might be a good idea to buy one.
Here are some benefits of buying a dog anxiety bed:
They help to calm your dog during stressful situations, having somewhere to find comfort whenever you are not around.
Your dog can fall asleep more quickly, preventing him from suffering from long periods of anxiety moments.
Your dog can sleep better, compared to using normal dog beds. For instance, due to the comfiness and the fur that covers these types of beds, your dog can find himself enjoying sleeping more than ever before.
The fur releases stress from their joints and muscles, supporting their body better, and relieving tension from different body parts.
These benefits, of course, won't apply to every type of dog. They are made to relieve anxiety, and nothing more. It is crucial to have your dog handled by a veterinarian in order to relieve more severe cases.
ALSO READ: Best Dog Beds for Chewers
Why Are Dog Anxiety Beds Effective?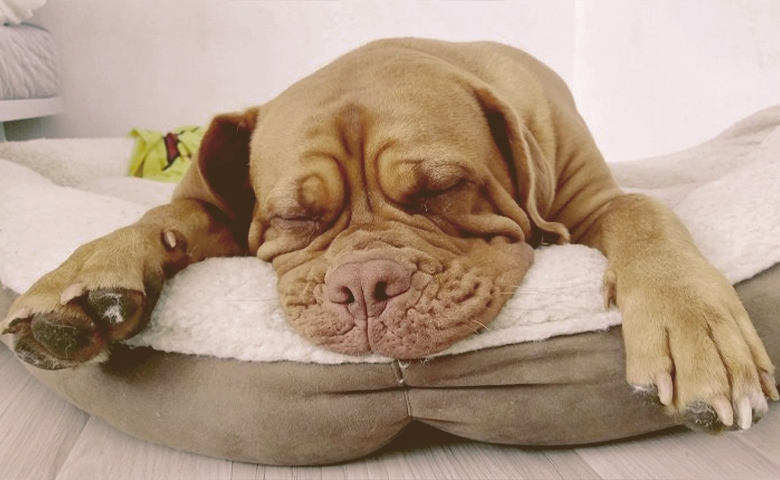 Dog calming beds are proven to be effective in the management of stressful situations for our puppies.
It gives dogs a comforting feeling which mimics a protective figure.
It protects them from exposing themselves to anxious situations
It can make your dog fall asleep fast, without resorting to actions induced by anxiety.
There is no assurance that your dog will like the bed at first. Wait until your pet feels comfortable with its bed, and afterward, you will most likely notice changes in your dog's behavior whenever it is exposed to stressful events.
Are All Dog Anxiety Bed As Effective?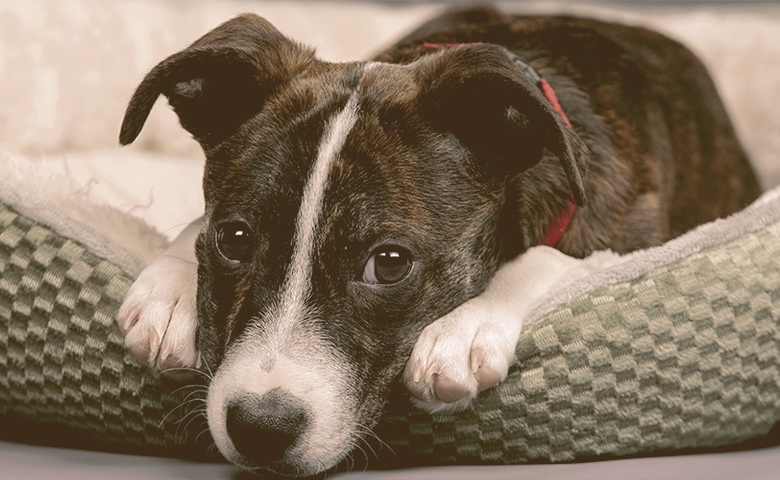 No. Not all dog anxiety beds are effective for your dog because it all depends on what you can do with it, and the type of care that it gives to your dog.
How are they different? Well, there are a series of characteristics that not all anxiety beds have, such as:
Synthetic padding or memory foam inners: These are effective due to their heating features, however, it can be uncomfortable for the dog during the summer when temperatures rise, making it a no-go for your pet.
Not all dog anxiety beds are washable: many beds, depending on their brand, cannot be washed. This means that it is most likely that after some time, you will have to replace the calming bed at least twice per year.
It is recommended to search in the market before deciding to buy a dog anxiety bed. See what brands offer the features you and your dog might like, as the market provides dog owners a lot of options from which to choose.
When Should You Buy A Dog Anxiety Bed?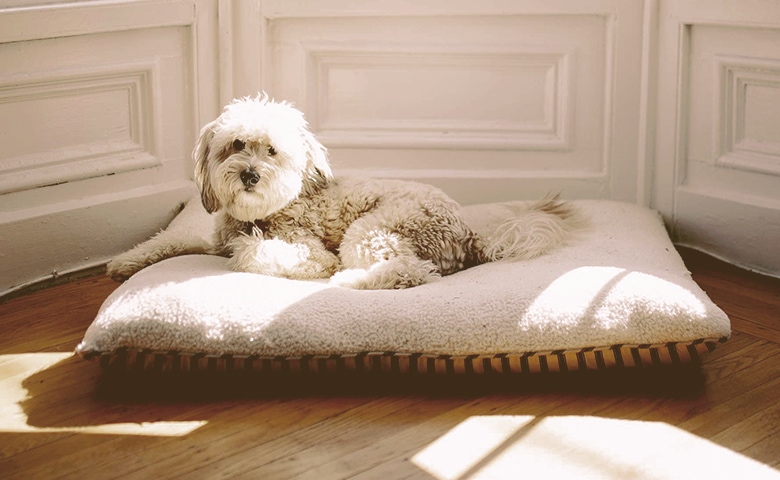 You should buy a dog anxiety bed if you notice that your dog finds it hard to manage anxiety-induced situations. Dogs that usually need this are pets with separation anxiety or dogs that have gone through some sort of traumatic events during their life.
Dogs with conditions that might need anxiety bed include:
Dogs with muscular problems, such as arthritis
Dogs who have gone through traumatic events (such as rescued dogs)
Pets that whine during the night when they are alone
Anxious dogs scared of loud noises
It is important to keep your dog healthy and at ease at all times, and dog anxiety beds can calm some of the symptoms that come with stress. Not treating the stress levels of your dog can cause long-term damage that can affect its behavior.
What Type of Anxiety Bed Should I Get for My Dog?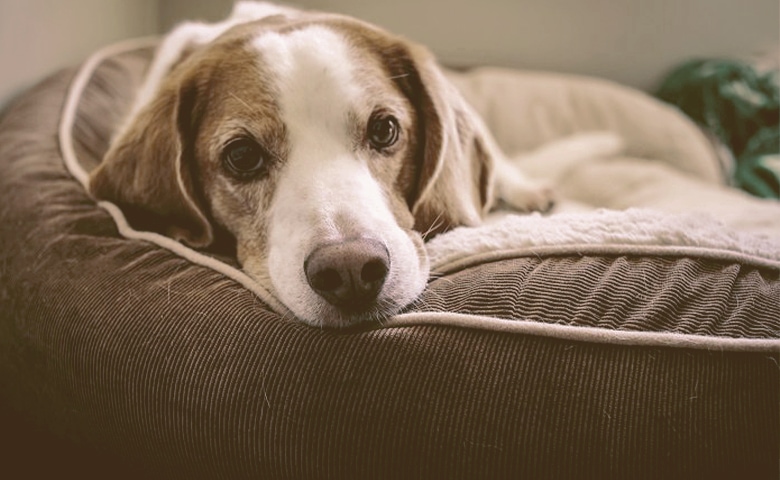 Not all anxiety beds are created equal, and not all of them accommodate the type of dog you have. Consider the size of your dog and the type of bed shape that it would most likely be attracted to whenever you are buying one.
If your dog feels comfortable with one style of non-anxiety beds, there are similar shapes of anxiety beds that can help your dog be more familiarized with it. Dog anxiety beds come in all shapes and sizes, it is up to you to choose which one will benefit your dog the most.
Memory Foam: Many memory foam beds are commonly utilized to de-stress dogs by veterinarians. These types of beds are designed to cradle your puppy and give him the comfort it needs. These types of beds are usually used for dogs who suffer from muscular pain, due to the foaming features of the bed.
Warming Anxiety Beds: These types of beds are usually recommended during the wintertime. If your dog feels uncomfortable with its current bed due to the cold weather, these beds give them the comfort it needs. The bed reflects the heat that your dog is producing, and stores it inside its layered structure. These beds are not electric, but traditional self-warmers.
Pet Cave: Pet caves provide dogs with the protection many of them need. It gives them a shelter to hide whenever they are in stressful situations. This has been a go-to for many owners who own rescued dogs due to the private nature of the bed. If your dog likes its privacy, then this might be the bed for it.
Calming Donut Bed: These beds as the name implies, is a dog calming bed that is shaped like a doughnut. Donut beds are popularly used for bigger dogs, due to their round, adjustable and comfy features. They allow your dog to curl, and support their bodies with the rounded shaped rims of the bed.
As previously mentioned, if your dog feels uncomfortable in one of these beds, then you might need to get your dog another style of bed. There are many to choose from, and you can experiment to see which one your dog likes better.
Conclusion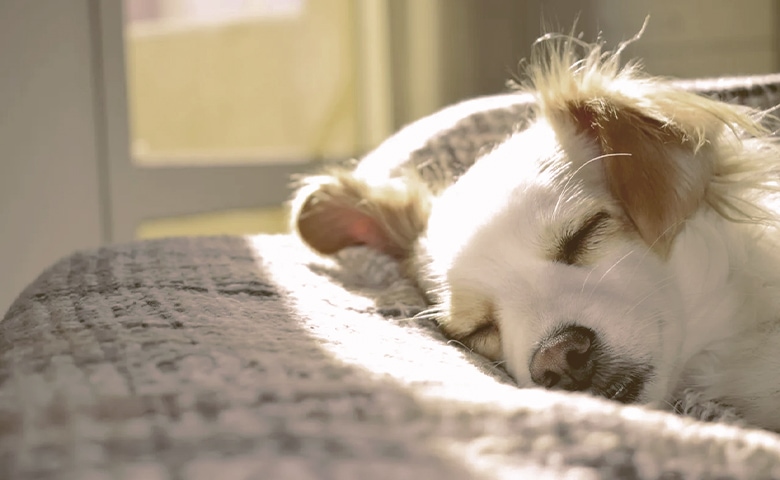 Dog anxiety beds are great tools to calm your dog's anxiety and stress, they are recommended and have been proven to work. Still, dog anxiety beds cannot cure your dog's stress and anxiety. The only thing that your bed can do is to better support your pet during times in which it is experiencing anxiety.
If your dog's anxiety continues to worsen or is difficult to manage, you should consult with your veterinarian to keep your dog healthy and safe.
Sources
The Anxious Pet
Dog Endorsed
PUPSTYLE
The American Kennel Club