Best Pet Insurance for French Bulldogs: Top 7 for 2023
Not a substitute for professional veterinary help.
The best pet insurance for French Bulldogs is the ManyPets, in case you are in a hurry and just want to find out what our top recommendation is. 
Pet insurance brings peace of mind by covering a part of all of the costs when an unexpected injury happens to your pet.
If you have a French Bulldog, you might be curious about the best plan provider for them, and that's where this guide comes in handy!
In today's article, we'll walk you through some of the best pet insurance for French Bulldogs, so you can pick the one that suits you the best!
Pet Insurance for French Bulldogs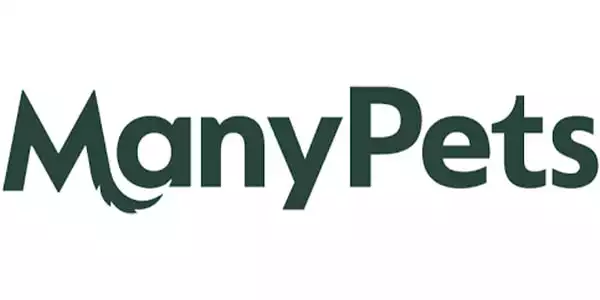 ManyPets has quickly become a leading choice for pet parents wanting comprehensive coverage for their Frenchie. Balancing extensive features such as emergency treatments, routine care, diagnostic tests, and medication coverage, with incredibly competitive pricing and hassle-free claims.
GET A QUOTE
Kicking off the list with one of the best options on the market if you're looking for pet insurance for your Frenchie.
ManyPets offers a wide range of coverage plans from emergency treatment to pet care.
Despite being founded recently, ManyPets is becoming a favorite among many dog parents because they strike an excellent balance between coverage and costs.
Plans by ManyPets are quite comprehensive and cover a wide range of features, making it a complete bundle that covers a lot of aspects.
The company covers accidents and illnesses as well as routine care, diagnostic tests, and examinations, medications prescribed by vets, hospitalizations, and more!
Despite all that, quotes by ManyPets are noticeably low when compared to other providers that offer the same kind of care they do.
Not only that, but ManyPets claims are relatively hassle-free and the company allows you to cancel your subscription anytime you want!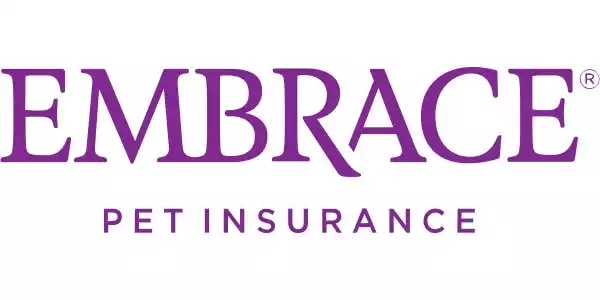 Looking for a fresh and advantageous approach to pet insurance for your French Bulldog? Embrace tick all the boxes as they offer a unique diminishing deductible policy, making them a prominent choice in the market, and ensuring your costs lower for each claim-free year, with comprehensive coverage for pets from ages 6 weeks to 14 years and even accident-only policies for older Frenchies.
GET A QUOTE
Embrace is another excellent option to consider if you have a French Bulldog.
One of the reasons why Embrace quickly became one of the market leaders is their renewed look at pet insurance.
They offer one of the best diminishing deductible policies among all insurance providers, as you'll need to be $50 less on your deductible for every year that you pass without receiving a claim payment.
The company has a coverage age range of 6 weeks to 14 years.
In fact, even for Frenchies that surpass the 15-year-old mark, they can be eligible for an accident-only policy!
Embrace has an annual coverage range from as low as $5,000 to $30,000, but it doesn't offer an unlimited option like ManyPets.
Pets Best has a wide range of plans to cover your French Bulldog, including wellness plans, accident plans, and more!
They also have an option for unlimited annual coverage like ManyPets.
One of the best things about Pets Best is that it offers a variety of specialized plans depending on the species and treatments that French Bulldogs require.
For example, you can get a plan with coverage for specific hereditary and congenital conditions that are associated with French Bulldogs with custom care!
Additionally, from a monetary point of view, Pet Best is considered among the most affordable insurance providers, which is excellent for dog parents on a tight budget.
Next up, we have Trupanion, we are known for providing easy plans that cover as high as 90% of vet bills, as long as you meet the deductibles.
For that reason, they should be your provider of choice if you're looking for a pet insurer that pays claims to your vet directly.
This is possible thanks to proprietary software that allows the company to reach and pay vet bills directly, so you don't have to pay money upfront in the case of serious illness or accidents.
Even for vets who are not registered in their database and won't receive their payment directly, up to 60% of all their claims are still processed on the same day!
If you want a company that pays claims quickly and covers your French Bulldog from head to toe, you shouldn't look further than HealthyPaws.
In addition to offering unlimited annual coverage, HealthyPaws is also remarkably affordable and budget-friendly.
A typical French bulldog insurance plan from HealthyPaws will cover a variety of aspects, including accidents and emergency care, examinations and tests, several illnesses, as well as hereditary, chronic, and congenital conditions.
The only drawback about HealthyPaws is that despite being relatively low priced when compared to other providers, their premiums keep changing from year to year, especially for aging dogs, which can be a little inconvenient to some dog parents
One of the major deciding factors regarding pet insurance companies is the waiting period before claims, and unfortunately, not many providers do something about it.
If you want to wait as little as possible before receiving your claim payment, you should put Figo Pet Insurance on your shortlist.
After subscribing to Figo, you'll get access to its cloud server, which allows you to manage your pet care and welfare details online for easy claims.
In terms of benefits, Figo offers excellent coverage details and situations, including health conditions, accidents, diagnostics, and more!
The only disadvantage here is that Figo's services can be a bit pricey, so you have to keep that in mind.
Last but not least, we end up with one of the pioneers of pet insurance out there.
To this day, Nationwide remains one of the biggest pet insurance providers with plans that allows you to cover almost anything for extra peace of mind!
The rates are heavily influenced by the initial health state of your Frenchie, so it's an excellent option if you're looking for a welfare plan for your healthy French Bulldog.
If your dog is suffering from common conditions, such as hip dysplasia, you might want to consider other providers, as the condition's coverage state is not covered.
With that said, you now have a good idea about the best pet insurance providers for French Bulldogs.
As you can see, there's no shortage when it comes to options to choose from.
Ideally, we like the ManyPets plan because it gives you almost everything you're looking for with no annual coverage limit or copay option with the option to cancel anytime you want without extra costs.
However, if you're confused about the best option for your Frenchie, you can opt for PetInsurer to find the best insurance provider and quotes for your location and dog, all with a click of a button!