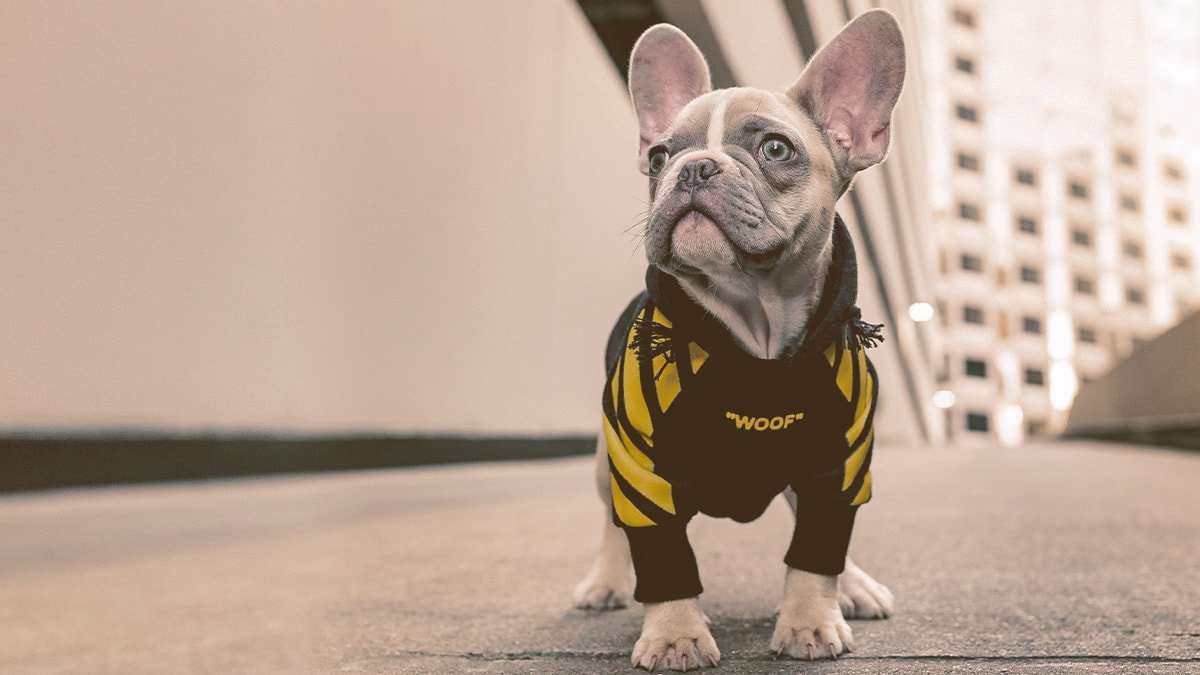 Do French Bulldogs Like Wearing Clothes? We Find Out
Alex Vicente • Updated on August 18, 2023
This review contains affiliate links. Read more here.
Not a substitute for professional veterinary help.
If you've ever seen a French Bulldog wearing clothes, you know it is insanely adorable.
In fact, it will probably make you want to go out and immediately adopt a Frenchie and spend your disposable money on an entire Frenchie wardrobe.
However, you might be wondering whether or not French Bulldogs even like wearing clothes.
While every dog is different, many French Bulldogs do enjoy wearing clothes as it helps keep their sensitive skin warm in colder months.
This is especially true for Frenchies who live in snowy/slate conditions, as French Bulldogs have short hair, which means they can easily catch a chill.
However, French Bulldogs are as sensitive to heat as they are to the cold.
For this reason, it is not advisable to dress your Frenchie in clothes during warmer months, as they will overheat and get easily agitated.
Table of Contents
Do French Bulldogs Like Wearing Clothing?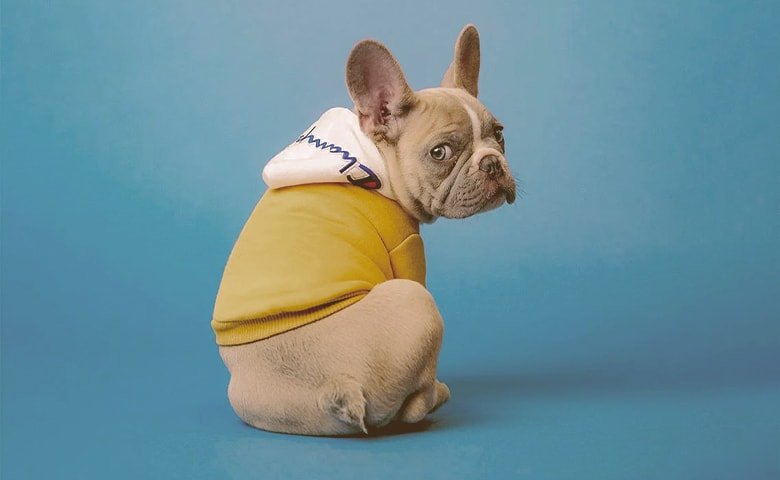 Who hasn't walked down the street, seen a French Bulldog in a full ensemble and thought to themselves: "oh that poor little dog." However, we should not so quickly assume that all dogs find clothing restricting and annoying. Some dogs, like those with short hair, can really benefit from wearing an extra layer.
Try Clothing on Your Bulldog and See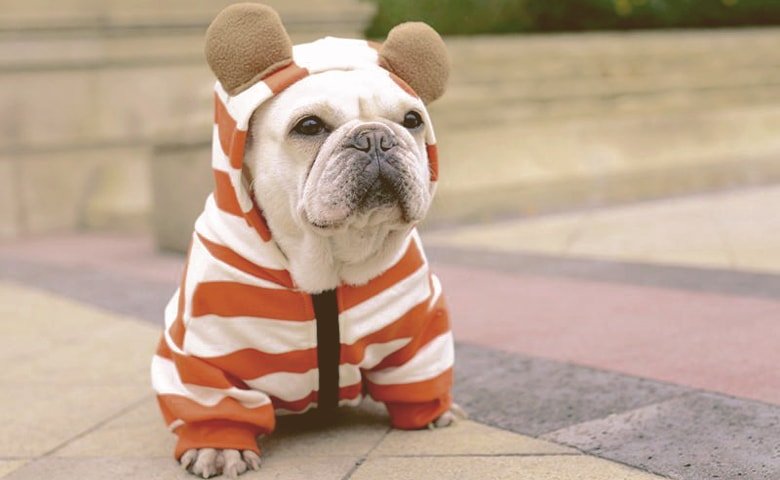 The only way to know if your French bulldog enjoys wearing clothes, is to try it. Even Frenchies who hate being cold may not like the sensation of wearing clothing. Even if the majority of French Bulldogs absolutely loved clothing and were born wanting to be shrouded in cloth, there would still be an outlier dog who dislikes it.
Start When They're a Puppy
Similarly to how you introduce a collar and leash to your new pup, you should introduce clothing when they are young too. Start by letting your dog sniff the clothing, then allow them to take a nap on it (get their scent on the clothes.) Then, once they seem comfortable around the fabric, attempt to place it on their body.
If they seem uncomfortable in the clothing, let it remain on their bodies for a few minutes before taking it off. You can attempt this again and again, increasing the amount of time before you remove the clothing. Eventually, your dog will become accustomed to wearing the fabric on their body… unless they are one of few Frenchies who just can't stand it.
Start With Less Fabric, Then Increase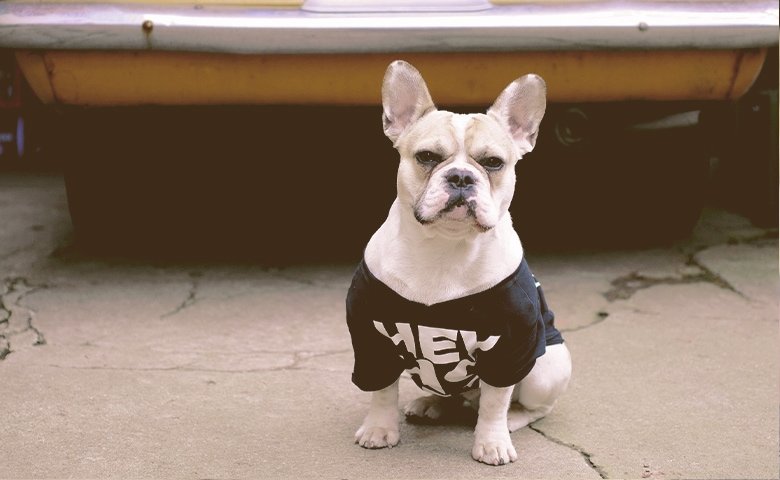 Before you dive right into Frenchie onesies and custom-made booties, try a simple vest or armless harness first. Increase the amount of fabric that covers their body as you go. Start with a vest or harness, then you can try a shirt, then a sweater that has arms, one that has legs, and so on.
Order Cheap Clothes to Start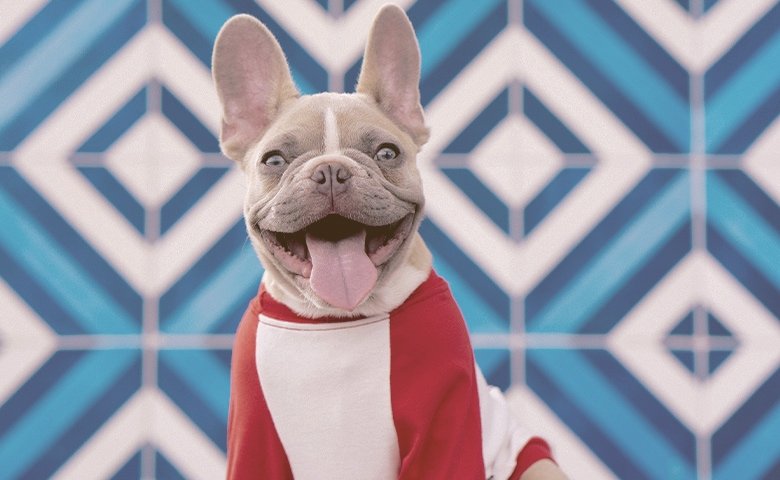 If you are trying clothes on your French Bulldog for the first time, start by purchasing inexpensive clothing that is returnable. French Bulldogs have unique bodies and therefore not all generic doggy clothing will fit their strangely shaped bodies.
Most Frenchies measure in a height of about 12 inches and weigh anywhere between 20-25 pounds. Therefore, try to get Small/Medium sized dog clothes that meet these two qualifications. It is also worth investing in light-weight doggy clothing to begin with as well, so your dog can get used to the feel of something on their bodies without feeling too hot or too confined.
Measuring and Ordering Custom Clothing to Fit Just Right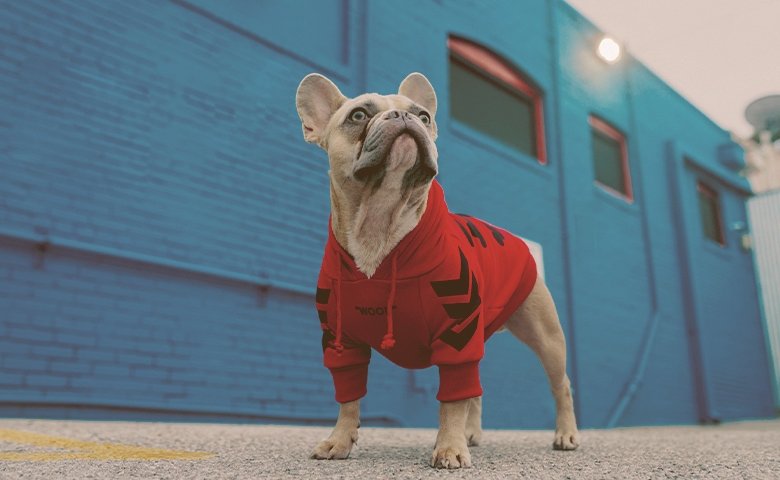 If you try clothing on your French Bulldog and discover they like it just fine, at this point we'd recommend investing in some custom made clothing that specifically fit your dog. This is especially important if you live in a chilly climate where your dog might freeze without an extra protective layer.
Check out these Frenchie clothing options:
Bougie Vs. Practical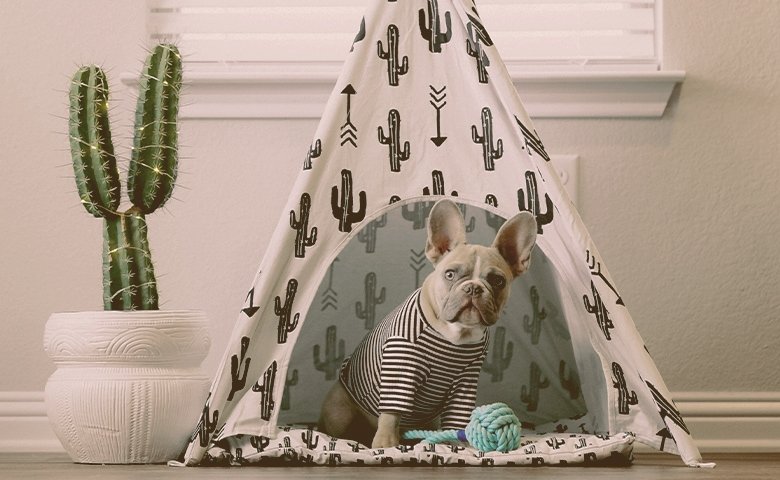 If you are hesitant to buy your French bulldog clothing because it seems too 'bougie' or 'extra,' we get it. Often when you see a dog in a sweater, the reaction tends to be 'what a spoiled pup!' However, the fact remains that depending on the weather, Bulldogs can really benefit from the extra layer of warmth.
That being said, if you want to embrace your inner Elle Woods from Legally Blonde, you always have the option of providing your Frenchie with clothing that draws more attention (like faux leather jacket vests with fur around the neck) or you can go with something more casual and understated (like a stretchy knit vest.)
Booties, Beanies and More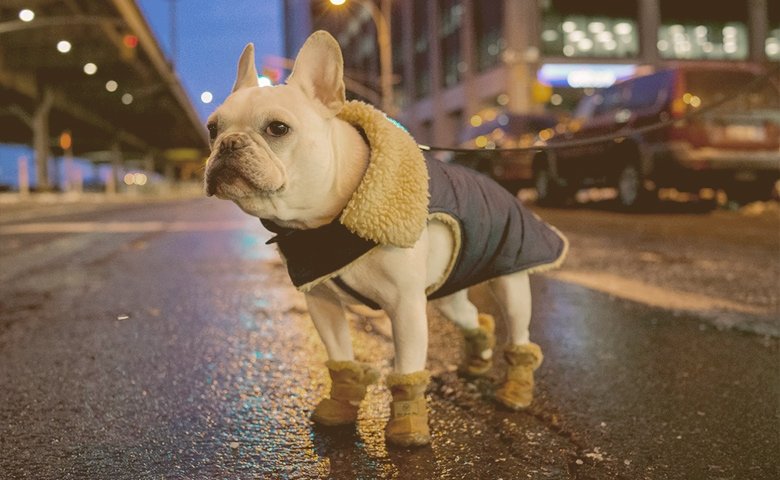 Some Frenchies who might enjoy wearing a sweater, vest, or even a onesie, might not be so keen on wearing socks or boots on their feet. However, many Frenchies can experience discomfort when they are on surfaces that are too hot, cold or have chemicals on the ground (like salt or ash.) For this reason, it is worth trying boots or socks on your dog.
If you live some place where asphalt temperatures exceed 90 degrees (F) often, you should absolutely outfit your pooch with booties to protect their delicate paws. Likewise, if you live somewhere where your Frenchie will encounter ice or snow, you should invest in socks or boots.
Getting your Frenchie to enjoy walking in booties is an entirely other ordeal. Dogs feel ultra-sensitive around their foot area and will often walk like they've just stepped in slime when they first wear socks or boots. However, give your bulldog some time to adjust and they may just come around!
Salt Poisoning: A Word of Caution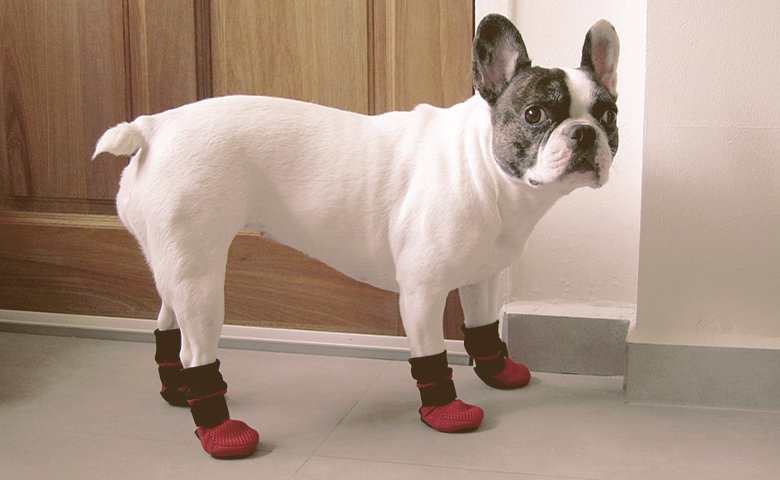 If you won't be outfitting your French bulldog in socks or booties for the winter months, be diligent about wiping their paws after every walk to avoid cracked or raw paws, or worse, salt poisoning.
Wiping your French bulldog's paws after each walk will also help prevent unwanted vet visits and unnecessary bills that could have been avoided. At the end of the day, your dog's health is paramount, so be sure to wipe their paws to remove any unwanted pesticides, chemicals or toxins.
Other tips and tricks to try during the winter months:
Use Vaseline on your dogs' paws to keep them moisturized and prevent cracking from the dry, cold weather
Place a little coconut oil on your dog's nose if it is starting to get dry or crack from harsh weather
Soak paws in warm salt water after walks (if you don't use booties – however – don't do this all the time.)
Invest in heating pads! If your dog doesn't enjoy wearing sweaters, they might take to a heated sleeping pad. This will give you comfort knowing your dog won't freeze in the winter months, however, it will allow your dog to live its life clothing free!
The Key Take Away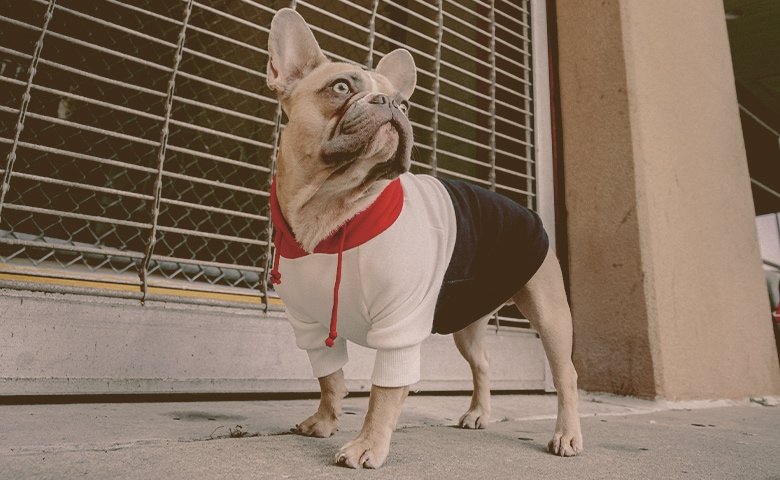 While there is no scientific study to prove that all French bulldogs love wearing clothes, it is safe to assume a vast majority of them don't mind it. In fact, most French bulldogs actually reap health benefits from wearing clothes, thanks to their unique short fur and small body size. Most French bulldogs will appreciate a warm vest or sweater in the winter months, for sure!
Start slow by easing your pup into the sensation of wearing clothes. Little by little they will adjust. Remember to buy clothing specific to Frenchies (as their bodies resemble pigs more so than dogs.) At the end of the day, listen to your individual pet and their likes/dislikes to discern whether or not clothing is right for your dog.