First Night With Puppy: The Complete Guide
Alex Vicente • Updated on August 1, 2023
This review contains affiliate links. Read more here.
Not a substitute for professional veterinary help.
Bringing a new dog home, no matter the age is almost like bringing a new baby home.
It is not all playtime and puppy snuggles – though of course, that happens too!
You will have to do prep work before your dog gets to their new home to make them feel safe and comfortable.
Doing this before your dog gets home will help you focus on the important things when the day comes.
Preparing your home includes closing off areas and removing choking hazards.
You will be puppy-proofing the house for your dog's safety.
You will need to purchase basic necessities, like food, a bed, collars, and more to make sure your dog is taken care of from day one.
On top of loving your dog, you can do many things to make your dog's first night the best it can be.
Table of Contents
Prepare for Your Dog's Arrival with Basic Necessities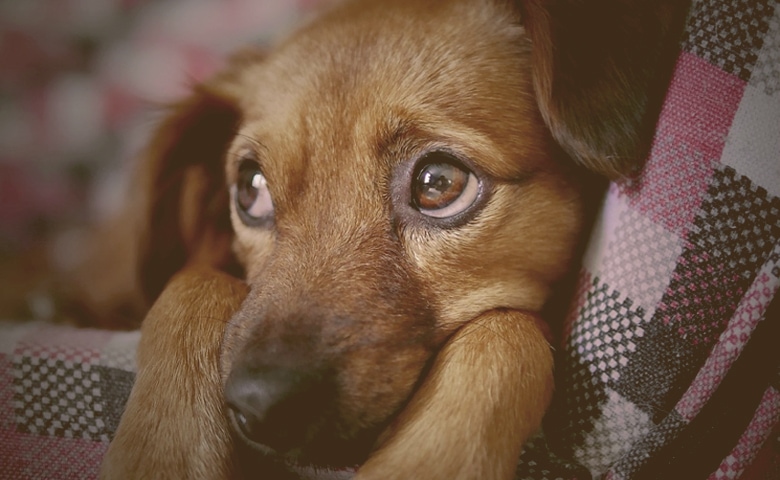 You need to gather supplies to prepare for your dog's arrival, and you can often get a checklist from an animal shelter, breeder, or online for all the new things you need to get before your dog arrives at its new home. These include:
Dog food, bowls, and treats
Dog bed, crate, and blankets
Collars, leashes, harnesses, and poop bags
Puppy pads and cleaning supplies
Puppy gates and safety measures
Plenty of toys
Once you get into a routine with your dog, you will get a better sense of what they need. The above is a great start, but each dog is different, with unique needs, just like humans! The goal is to get them settled smoothly, and having everything ready for them will help with the transition.
Dog food, bowl, and treats
At a minimum, you need to make sure to have something for your dog to eat and to drink. Your dog may already be on a specific food, so make sure to have that in stock. If you plan on starting your dog on a new diet, you will need to slowly transition your dog over the course of a few weeks.
Additionally, you will need to purchase food bowls and water bowls. Depending on the size of your dog, you may want to purchase elevated bowls. The elevated bowls should be as tall as your dog's lower chest. Your dog should never strain to eat or drink. Treats can help you to start training your dog, coaxing them to explore and complete desired behaviors from day one.
Dog bed, crate, and blankets
Dogs are den animals, and they want a place to call their own. Dog beds, crates, and blankets will help cultivate this sense in your dog, making them feel safe in their new home. You will want to establish from the first day where your dog will sleep. If the dog is a puppy, you will want to make sure the dog is close to you. They will need to go potty several times during the night.
You may also want to have a blanket or a stuffed animal that smells like their mom or their previous home to make them more comfortable. This will help with the transition. If you and your dog are moving to a new home, make sure to use their old bedding and crates so it is not too much new being introduced all at once. Ease your dog in any new items over time.
Collars, leashes, harnesses, and poop bags
In addition to getting your dog microchipped, a collar with their name and your contact information is essential. In case your dog gets out, there needs to be a clear way for them to get home. Too, you will want to pick up a leash and a harness – especially if your dog is smaller – to make sure that you can get your dog plenty of exercises.
Exercise is very important, especially for new dogs to tire them out, and don't forget the poop bags. You will need a way to conveniently clean up after your dog when you are out and about. If you plan on taking your dog on long walks or hiking, you can grab portable water bowls. Ultimately, you want to make sure your dog can be taken care of when they are out.
Puppy pads and cleaning supplies
In a new home, puppies and older dogs may have accidents. They could be marking their territories or they could be in the process of being potty trained. Puppy pads are essential if you want to teach your dog safe spaces to potty in the house. You can also lay them under or near the dog's bed to aid in cleaning up nighttime accidents.
You will want pet spray to help you clean up your dog's accidents. These specialized cleaners break down the enzymes in urine and feces so they will not leave lingering smells. If you don't properly clean up, your dog will continue to potty in the same space, This is because they smell the old accident and believe it is okay to do.
Puppy gates and safety measures
Much like when you baby-proof a house, you need to puppy- or dog-proof your house. You can get puppy gates to help section off areas that are and are not appropriate for your dog to go. If you have a small dog, make sure that they cannot slip through the bars on the gate. The last thing you want is for your dog to get into an area that you already closed off.
Remove anything that could be a choking hazard. Your dog may be learning what is appropriate to chew, so you will want to take out anything that you do not want them to teeth on. This could be furniture, power cords, blankets, toys, and so much more. Dogs will chew most things, and if you cannot remove everything, there are chewing deterrents that you can spray.
Plenty of toys
Dogs, like children, love toys! Stuffed animals, balls, chew toys – it doesn't matter what it is, just that they have plenty to keep their attention on things you want them to chew lest their minds – and mouths – start to wander to things you don't want them to chew! Supervise your dog and make sure the toys are secure and do not have anything the dog could choke on.
As you get more familiar with your dog, you will learn if they prefer balls to stuffed animals or ropes to rawhides. Make sure to have a selection so they can choose and explore what they like. This will be extra important in a new space.
Show your Dog Around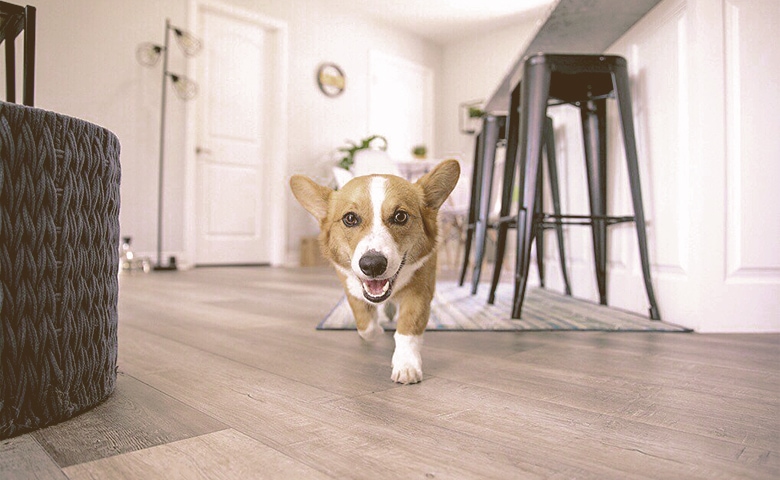 Now that you have all the basics, when you first bring your dog home, you will want to show them around their new home. Lead them through the house, letting them safely explore each space. You can use a leash or let them roam free. You can even use treats to lead them where you want them to go. Keep a close eye so they do not mark their territory.
Pay extra attention to their areas, including their crate and bed. You may even want to lead your dog into the space so they can begin to feel comfortable with it. Your first day is all about familiarizing your dog with their new home, bonding with them, and starting to build the relationships and the interactions that you will reinforce for many days to come.
If there are any areas you do not want your dog in, keep them gated or the door closed. Your dog will learn which areas are appropriate over time. Just keep in mind that they are curious, so if you accidentally leave the door or gate open, your dog will want to go in, especially since they have never been allowed before!
Familiarize Them with Their Name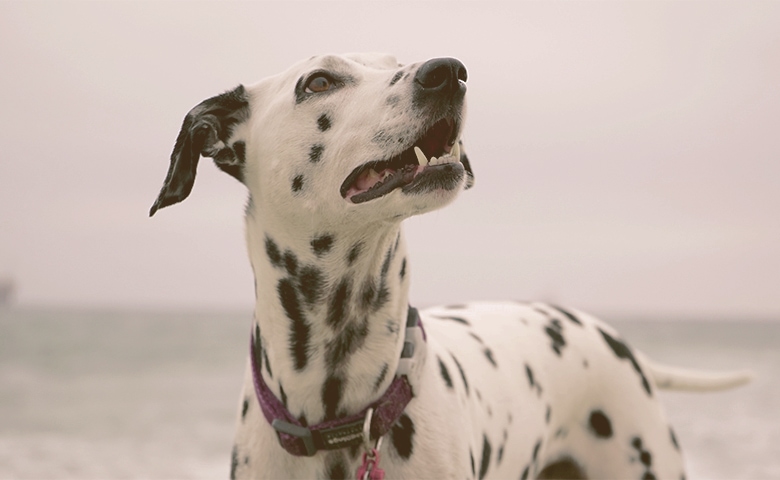 Hopefully, you have settled on a unique and awesome name for your puppy, and you will want to start training them to answer their names. Call them, and when they respond, give them a treat. Repeat this several times a day until they repeatedly respond to their name with ease.
Make sure you don't give them too many treats. This could cause their stomach to become upset.
Establish a Feeding Schedule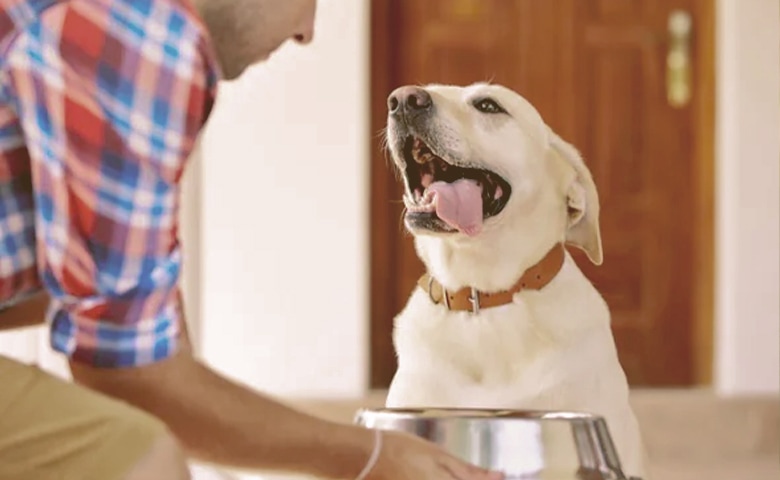 Setting a consistent schedule for your dog is one of the most important things you can do for them, and this includes feeding them at consistent intervals. For puppies, you will want to likely feed your dog 3-4 meals. For older dogs, you can feed them twice a day. Consult with your vet and read the instructions on your food back for how much you should feed your dog.
Regardless of when you are feeding your dog, they should always have access to fresh water. Keeping your dog hydrated is very important, as dehydration can lead to other health issues.
Start Potty Training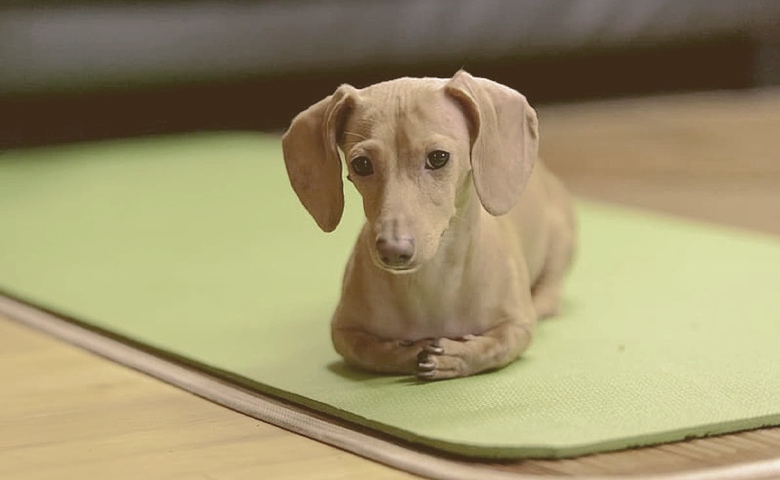 New dogs will need to go to the bathroom every few hours, and they will want to relieve themselves within 15 – 30 minutes after eating and almost immediately after taking a nap. You want to start potty training immediately. Lead them to a spot that is appropriate to go potty and wait until they do. Praise them and give them a treat and keep repeating.
Consistency is key when you are potty training your dog, and that first night is no different. Try to anticipate their potty needs. If your dog starts to strike a potty pose, make a loud noise and try to distract them then take them immediately outside. Do not spray them as this negative reinforcement will just teach them to hide their accidents.
You may want to start with a potty pad, moving it closer to the door over time before eventually removing it completely. How ever you plan to housebreak your dog, start as soon as you get in your new home. This will help build those habits that will serve you well in the long term. Remember each dog is different and some are easier to housebreak than others.
Play, Nap, and Repeat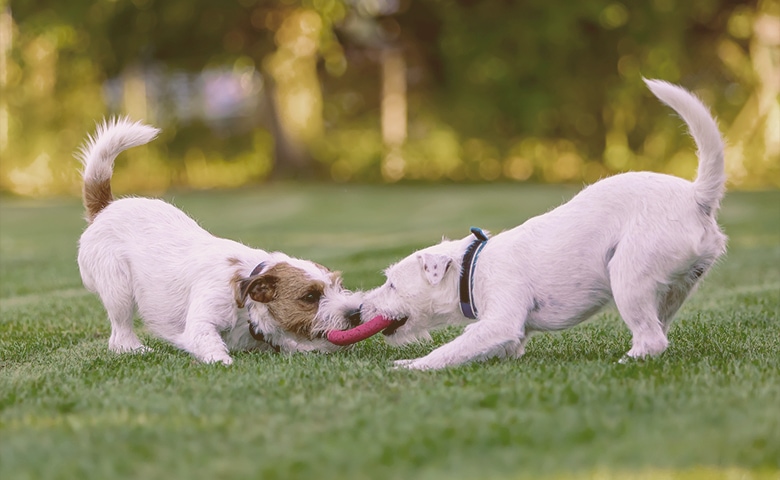 Dogs are, again, essentially children. They like a lot of playtimes, need a lot of naps, and just when you think you are done, you start the cycle all over again! Once your dog wakes up, be sure to take them outside to go potty immediately or you will be cleaning up an accident. When you are done playing with your dog, take them outside. They have a hard time controlling their bladders when they are excited.
The first night will go much smoother if you tire your dog out with a lot of playtimes during the day. Even with a lot of naps, they will hopefully sleep soundly like a dog who has been thoroughly exhausted can.
Prepare for Bedtime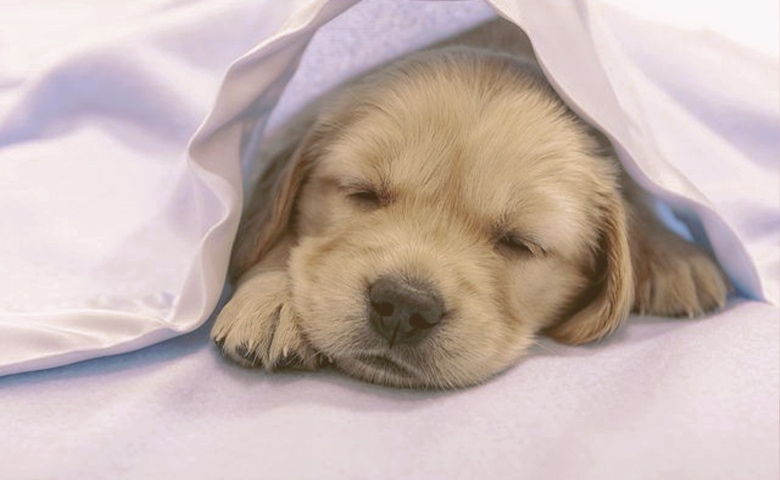 Before your dog comes home, you should have set up their bed. For at least the first few weeks, it should be next to your bed. This will help you to hear them when they wake up in the middle of the night, and you can take them out to keep up the potty training. Because you will be up a lot with your dog, it is recommended that you take a few days off work to help with the training.
Earlier in the day, you should have shown your dog their bed, and they should start to remember this as their den. Lay down a puppy pad in the case of an accident.
Make your Dog Comfortable
Your dog's bed should be big enough for them to be comfortable, though it may take some time for them to get used to it, especially if they are used to sleeping in a puppy pile. If you have something with their mother or their litter's scent on it, be sure to add it into their bed. This will help your dog feel more familiar and comfortable.
You can give stuffed animal toys too to help your dog snuggle and feel comforted during the night. Some breeders will even give you a stuffed animal with their heartbeat of their mom recorded as an additional way to soothe your dog.
Take Constant Potty Breaks
You are probably not going to get a lot of sleep the first new night with your dog in your new home. Especially if they are puppies, they will likely wake up every few hours. You will want to take them outside, be patient until they go potty, and give them plenty of praise and treats. Once you get back inside, make sure to put them back in their bed or their crate.
If your dog had an accident, you should still take them outside. This will reinforce that outside is where you go potty. The first night will likely not be the only night with accidents, but you can prevent further ones with consistent and clear direction on where it is appropriate to go potty.
Brace for Crying
If you already took your dog out, they went potty and they continue to cry, let your dog whimper it out. Crying it out, much like a baby, can be heartbreaking, but it is an important behavior to develop from a young age that crying doesn't mean you get what you want. Your dog will likely self-soothe within a few minutes and go back to sleep.
Your dog will naturally feel as if they should be sleeping when you sleep. Resist the urge to sleep with them. This will be a hard habit to break. If your dog is having a hard time settling in their crate, talk to them. After 5-10 minutes, they should settle down. You should sleep with the door or cage closed, and as your puppy gets older you can give them more freedom.
Constant Supervision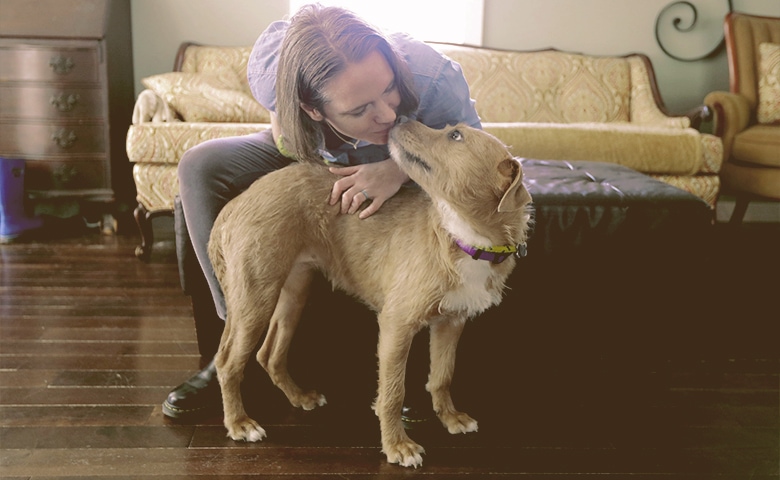 Your puppy will be very curious, so you want to make sure that your dog is always supervised. When they are not, they should either be secured in their crate or securely in a closed-off area. Everything they can get into, they will – even things you didn't realize were possible! It's much like having a baby that just started crawling – everything is an adventure!
Enjoy the Time Together in your New Home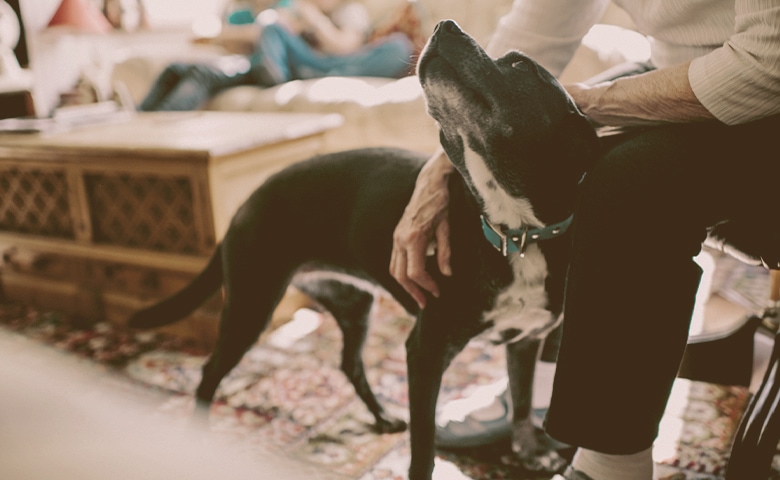 Even as you are preparing for your dog in your new home, do not forget to stop and enjoy the time together! Your first night in a new home together is a really important bonding moment, and it is beautiful, even if it is stressful! All of the training will come with time and patience, so remember to enjoy the ride – and the zoomies. It does not last forever.
The most important thing you can do for your dog is to be consistent. Give them consistent feeding times, potty training, and bedtimes. Routines like daily walks can help them to get in the habit of pottying during a specific time of day or help to tire them out and get rid of their boundless energy.
If you are asking these questions on how to get through your first night, that means you care and you are going to do great with your dog during their first night in their new home. Even if there are mishaps, it will be the perfect start to your life together and you will learn and grow together.