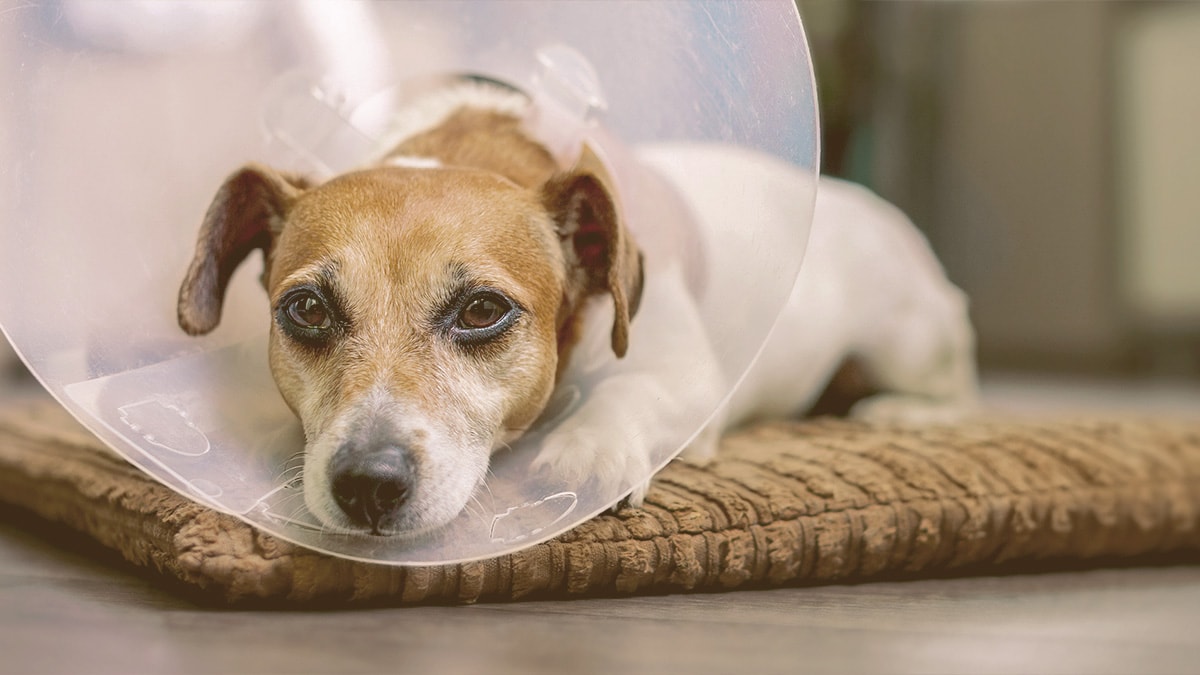 Dog Not Eating After Surgery (Like Spay) | Here's What To Do
Alex Vicente • Updated on August 2, 2023
This review contains affiliate links. Read more here.
Not a substitute for professional veterinary help.
Having a dog go through any type of surgery can be a difficult time in any pet owner's life.
Whether it's a routine spay or neuter or something a little more complicated, it's still nerve-wracking waiting for your pup to make it through without serious complications.
Unfortunately, the stress doesn't end once you get to take them home.
Now it's time for recovery instructions, including how long after surgery your dog can start to eat.
Generally, dogs can start eating a few hours after you bring them home.
Some dogs may not want to eat for 24-48 hours post-surgery, and that's normal.
Others will want to eat as soon as they get home.
If your dog seems hungry a few hours after you arrive home, only give them a small portion of food.
The rules for feeding your dog post-surgery are relatively general and left to the pet owner's discretion.
For most surgeries, this is the case, but some can be different depending on the types of surgery performed and if there were any complications during or after the procedure.
Table of Contents
How Long After Surgery Can a Dog Start Eating?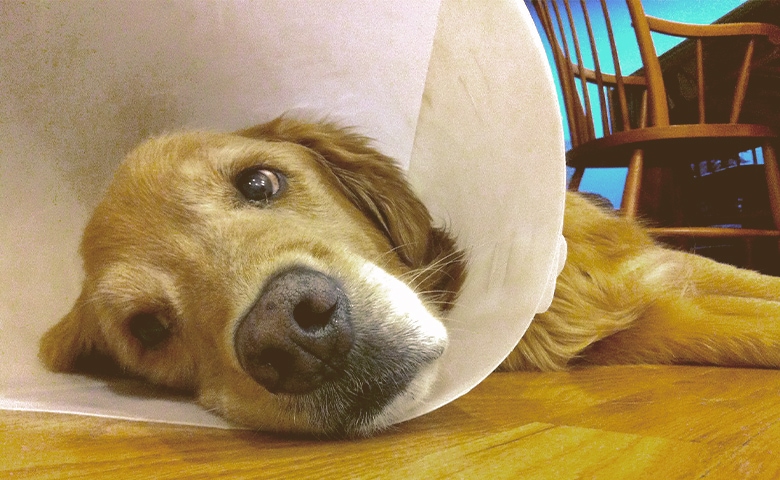 Your veterinarian will always keep your dog until the anesthesia wears off. They will continue to monitor them for a few hours to keep watch for any signs of serious problems. If there is nothing to cause concern, they will release them back into your care. By the time it's all said and done, your pup will have been out of surgery for many hours, giving your dog time to start feeling like himself and possibly getting hungry.
Once you have your dog settled in and you have monitored him for a few hours at home, you can offer him a small amount of food at first—if they seem hungry. If he eats it and doesn't throw it back up, you can offer more. Keep the portions small for the first day or two; a combination of trauma and anesthesia may make your furry friend feel queasy.
What Should You Feed Your Dog After Surgery?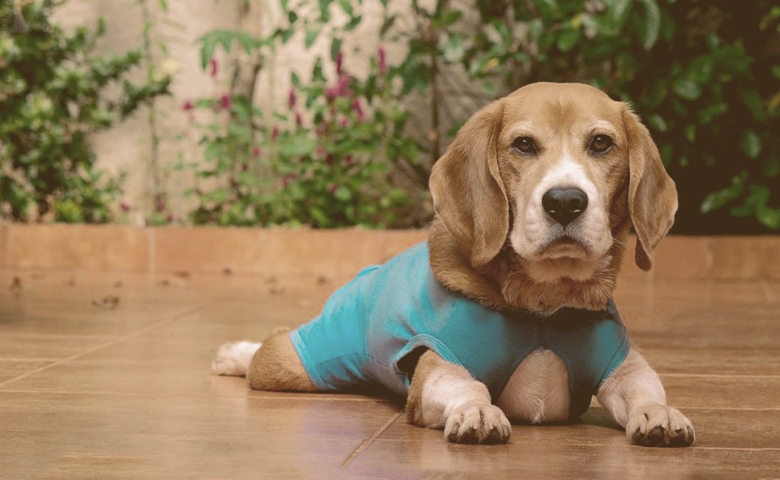 What you should feed your dog after surgery will depend on the type of surgery they have. Most of the time, feeding should resume within a day after the procedure, starting small and then returning them to their regular feeding routine with their usual food.
However, there are a few situations when these rules won't apply to you:
Dental Surgery: If your dog recently had dental surgery where teeth were extracted, they should only be fed soft or wet food for at least ten days post-surgery.
Complications: If your pup experienced difficulties during surgery, holding off on any meals may be requested by your vet.
Dogs Refusal: Do not try to force your dog to eat if they do not seem interested. Once their stomach settles from surgery, they will let you know.
Note: Never give your dog food that is not nutritious to them, especially right after surgery. Your dog needs to recover, and the best way for that to happen is with highly nutritious dog food. (This only applies to processed or harmful foods.)
Provide Access to Fresh Water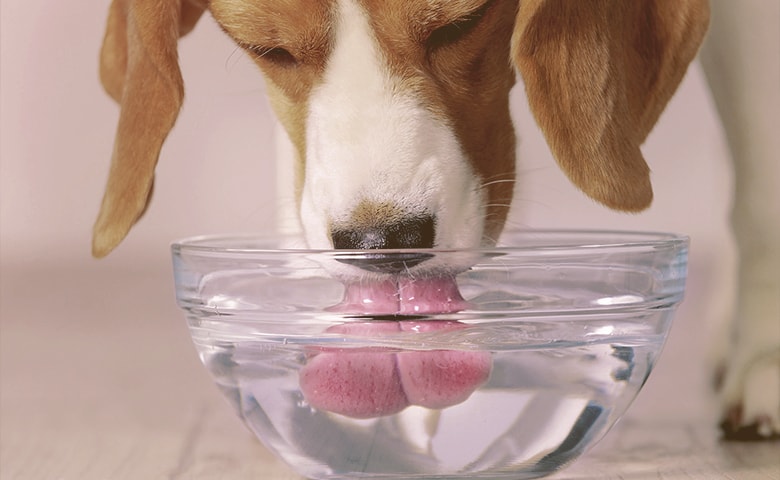 Your dog must have access to fresh water daily, including directly following surgery. The only time it is okay to restrict your pet's water intake is when preparing for surgery the night before or when your veterinarian instructs you to do so.
Following surgery, your pet will be parched. Their mouth will be dry, and their throats will be sore. This is all common for any animal or person who undergoes any form of surgery. Keeping water from them will make this even more painful.
Holding water back from your dog all day before the surgery and then the procedure itself is going to dehydrate your dog. This will rapidly slow down the healing time for your pup if not make the situation worse.
Water may ease nausea for your dog. Drinking water can actually help your dog feel better and prepare their bodies to eat again.
If your dog does start to vomit after surgery, recovering that loss of fluids through their water intake is critical. Vomiting is known for causing dehydration and will create more significant problems.
Unless you are given specific instructions from your vet, you should never restrict your dog's water intake. If water seems to be inducing vomiting, only allow your dog a few sips at a time. Let them take a quick drink and then pull it away until they had a minute to settle, then give it to them again.
What if My Dog Won't Eat After Surgery?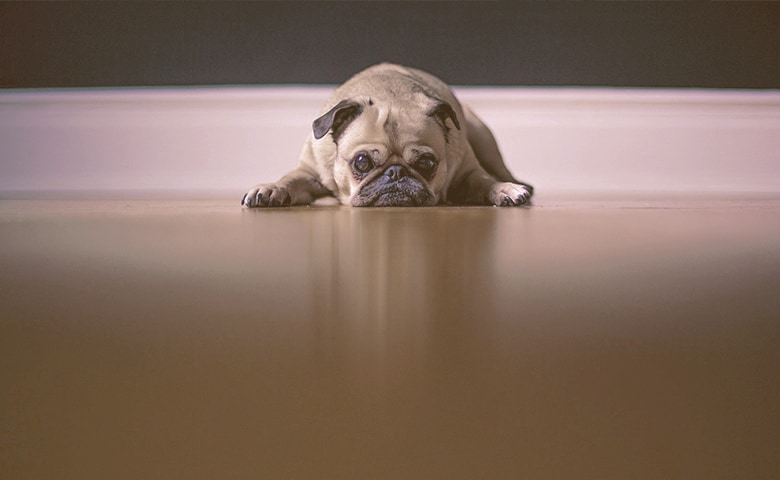 On a typical surgery day, your pet is not allowed to eat at all in preparation for the procedure. They are then given anesthesia to put them under, hooked up to an IV to keep them full of fluids, and then given pain killers to help them wake up without hurting.
After all, it's said and done, your dog's body has gone through a lot, and has taken quite a bit of medication in a short period of time. The chances are good that they are not going to want to eat too soon after.
Not wanting to eat anything for up to 48 hours post-surgery is very common, and most of the time, nothing to worry about. However, a few signs to watch for post-surgery that should warrant a call to the vet are as follows:
Refusal of food even after 48 hours post-surgery
Still vomiting after eating more than 48-hours post-surgery
Vomits up blood
Cries when trying to eat
Has difficulty swallowing food
It is important to remember these situations are rare but have been known to happen. If you suspect your dog isn't recovering as he should be, contact your vet immediately. Even if it turns out to be nothing, it's always better to be safe than sorry.
Foods to Try If Your Dog Won't Eat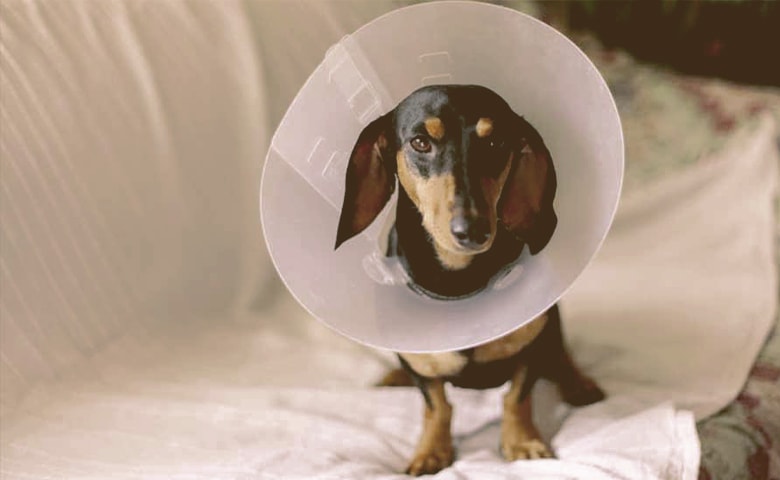 The main reason your dog will not eat after surgery is because of nausea and an upset stomach. If your pup isn't eating dog food a day or two after surgery, you should try offering one of these items before heading to the vet:
Boneless, skinless chicken breast
Rice
Pumpkin
Bone broth
Baby food (stage 2 meat options without garlic or onion additives)
These food options work wonders for any dog suffering from a yucky stomach. Without mixing these ingredients with any flavors or seasoning, the bland food is not only appealing to your pup but easy on their tummy.
Final Thoughts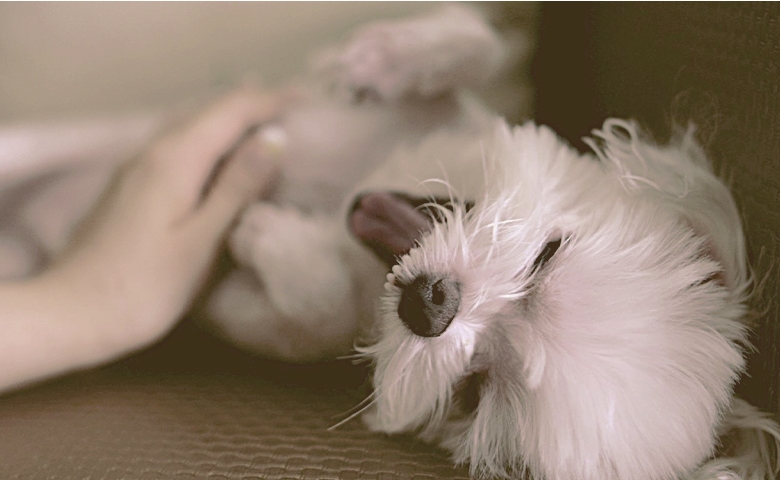 Being a dog parent isn't always easy, but it couldn't be more emotional when your pet has to undergo any type of surgery. Although all dog owners have the best of intentions, sometimes it's hard to know the best thing to do to help your furry friend. This is why it is imperative to listen to your vet's instructions carefully following a surgery. Food and water are the most important parts of a quick recovery for your pet.
Always listen to your dog. Feed them if they are hungry, and don't push it if they are not. Provide them with healthy, nutritious food options to help aid in their quick recovery and never hold back water. After your pup starts to feel back to their old selves again, their daily eating habits will return to normal, and that usually happens within 48 hours post-surgery.