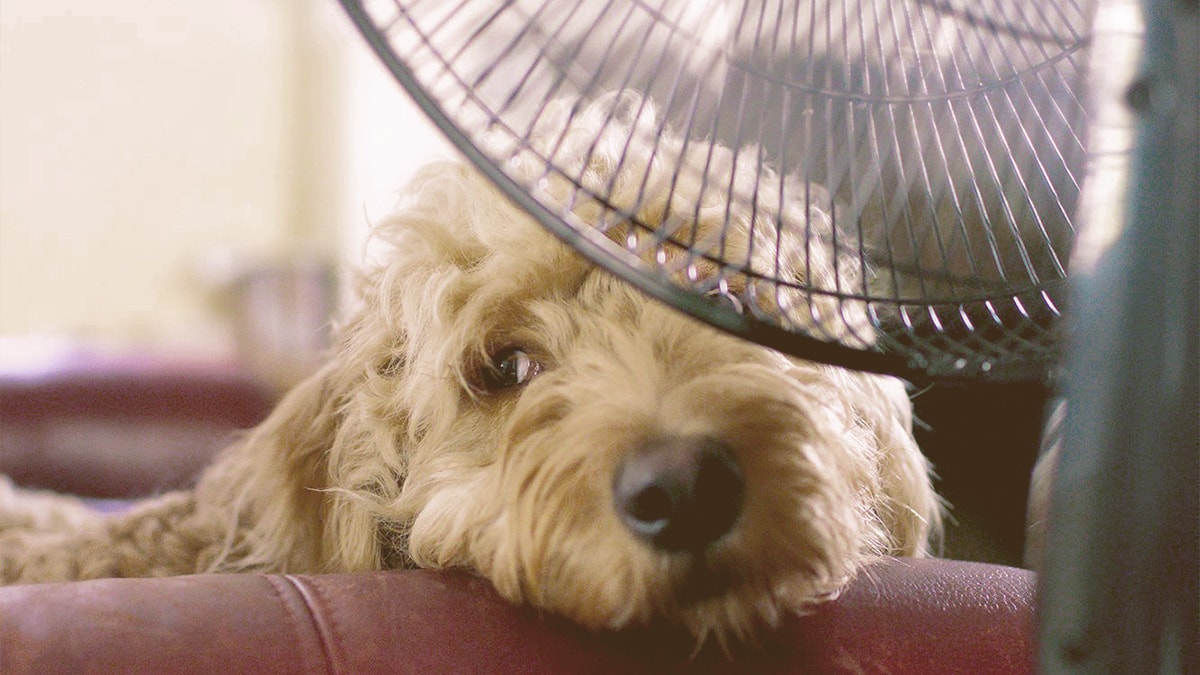 How to Cool Down Your Senior Dog in Warm Weather
Alex Vicente • Updated on August 22, 2023
This review contains affiliate links. Read more here.
Not a substitute for professional veterinary help.
With warm weather right around the corner, many dog owners are wondering how to keep their dogs safe in high temperatures.
This is especially true for senior dogs that have a more challenging time regulating their temperature.
So what can a responsible pet owner do?
You need to know the basics of how to cool down your senior dog in warm weather.
There is nothing wrong with being concerned about your dog's temperature, but you need to know the proper way to handle the situation.
This blog will teach you some of the top tips and tricks to cooling down senior dogs in warm weather.
Table of Contents
Keep Your Dog Hydrated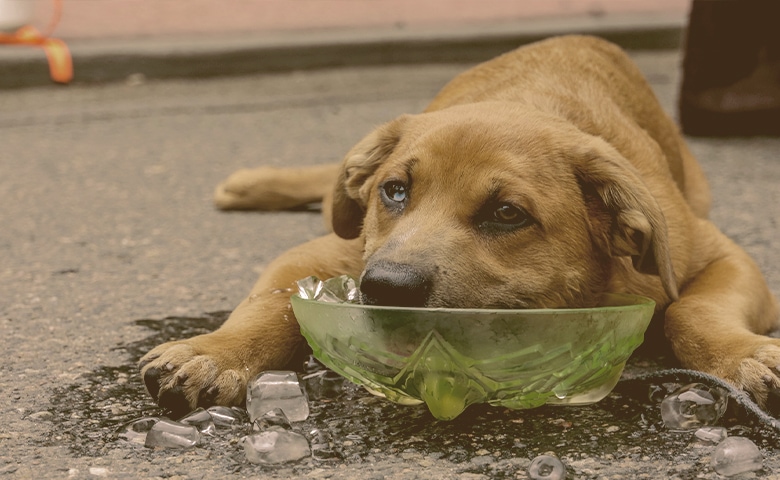 People and pets certainly have one thing in common: warm weather can leave them dehydrated. That is why it is important to make sure that your dog stays well hydrated, especially during periods of warmer weather.
Here are a few tips to keep your dog hydrated.
Allow access to a water bowl, and keep it filled. This is the simplest solution to ensuring your dog is hydrated. Make sure your dog has access to a water bowl and that he knows where it is. Also, keep it filled to the top.
Add ice cubes. Water sitting outside can warm up quickly. Combat this issue and feel confident knowing your dog has fresh, cool water by dropping a few ice cubes into the bowl.
Add a bit of water to dry dog food. Senior dogs can have a harder time crunching and munching on dry dog food as it is. Adding a bit of water to their dry food will not only make it easier for your elderly pup to eat but will also up their moisture intake.
Serve dog-friendly, hydrating snacks. Just as you might grab a bowl of fruit to cool down, your pup should too. Fruits like watermelon, cucumber, apples, blueberries, and cantaloupe will provide your dog with much-needed hydration and a nutrient boost.
Create Water Areas to Cool Down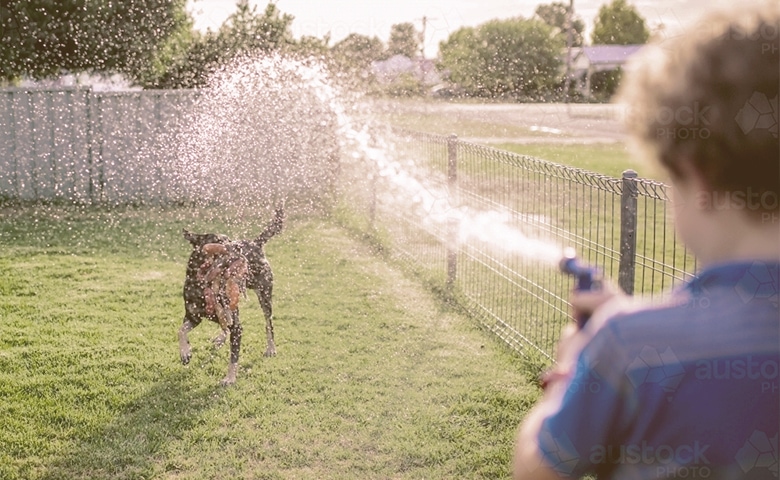 Some puppies and senior dogs love a good dip in the pool, whether it's a big pool or a baby pool. If your old dog knows how to swim and you have a pool in the backyard, let it splash around for a bit to cool down. If your dog does not know how to swim, a baby pool is a great option to let them get their paws wet.
Don't have a regular pool or kiddie pool anywhere around? There are some other options for water fun, including:
Add misters to the patio.
Place buckets of water around the backyard for your dog to splash in.
Turn the sprinklers on and let your dog run through them.
Hose him down with some cool water when your dog starts to appear hot.
Turn on the AC and Fans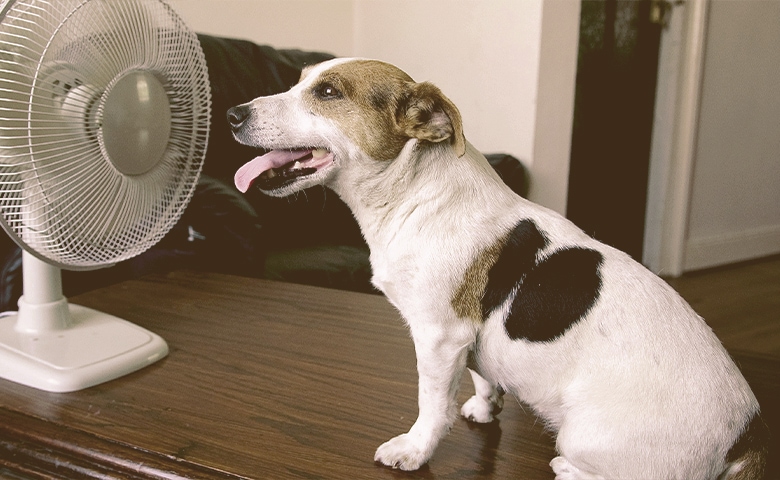 Don't try to slide by the summer months without kicking on the air conditioner. Your dog (and your family, friends, or roommates) will thank you. The air conditioner will provide a cool area for your dog to relax. While you're at it, try to keep your dog inside the air-conditioned home for the bulk of the day.
Need even more escape from the heat? Fans are always an excellent option. Keep in mind, though, that fans won't work too well for long-haired or thick-haired hounds. Instead, aim the fan so that it cools the ground. When your dog goes to lie down, he will have a cold spot to cool down.
Consider a Pet Cooling Mat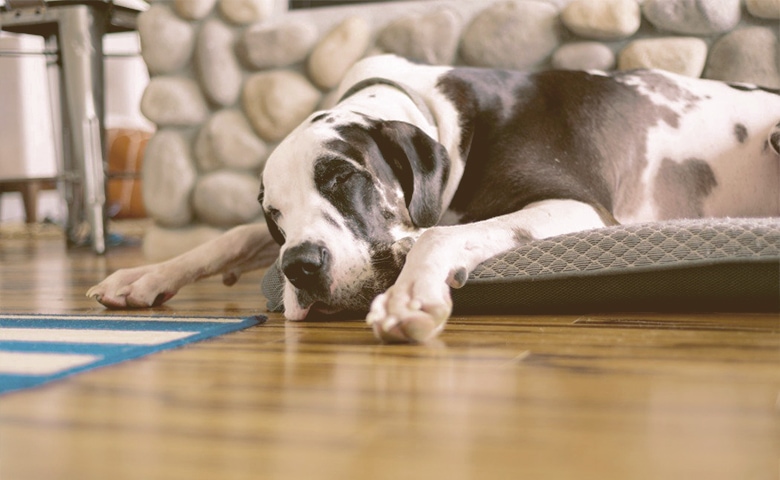 Most people will keep their AC cranked up through hot days, but is that enough? If you're still concerned that your senior dog isn't entirely as cool as it should be, there is an innovative option that is becoming more popular: a pet cooling mat.
Think of a pet cooling mat as a comfortable cold bed for your senior dog to sit back and relax. There are a lot of options on the market, like the Chillz Cooling Mat For Dogs. It comes in medium, large, and XL to suit the needs of your pup. It's super convenient, too. All your dog has to do is sit on it, and the pressure-activated cooling gel will work to cool down your furry friend.
While you're at it, toss your dog a frozen toy to play and chew on while they're relaxing on the cooling mat. Frozen toys, such as this PetSafe Chilly Penguin Treat Holding Dog Toy, will keep your dog cool while also allowing it to have some fun!
Limit Outdoor Time
Plenty of dog owners take their dog outside to go to the bathroom and play around a bit, and that's fine. Your dog should be getting some exercise, even when they're considered 'old'. But exercising the right way is crucial to their health. Follow these basic tips.
If you will take your elderly pup outside, do it early in the daytime or late in the evening. Essentially, you want to pick a time out of the day when it is the coolest. Never take your dog out in the dead-heat of the afternoon.
Don't leave your dog outside alone for extended periods. If you have to leave your furry friend behind for a while, bring him inside. Or, install a doggy door so your hound can come and go as he needs.
Make sure there is a shady area for your dog. While outside, your senior dog should have a shady place where he can relax away from the sunlight and extreme heat. Here, the water bowl should also be placed.
Don't leave your dog in your car. This should go without saying, but some people think their dog can handle it. They can't. Dogs should never be left alone in the car, especially with the windows rolled up. Even cooler days are not safe as the temperature inside the vehicle can rise swiftly.
Signs of Heat Exhaustion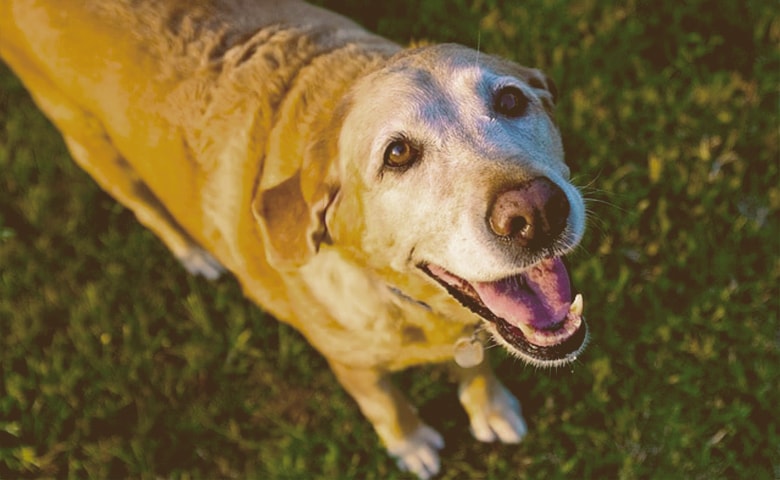 How can you know when your furry pal needs to be cooled down, though? It can be tricky, sometimes. This is especially true for dog owners with a breed designed to handle all types of temperatures, including warm ones.
Well, the first thing you need to remember is that seniors have a far more challenging time regulating their temperature than they used to. This is also true for specific breeds, such as the Whippet and Chihuahua, designed to handle high temperatures.
That said, it's not just the 'fluffier' hounds or those who enjoy the snow that have a hard time in hot weather. Your senior dog may be experiencing heat exhaustion if they:
Panting and drooling excessively
The tongue may appear thicker and redder
The dog is acting more restless than usual
Increased respiratory and heart rate
Vomiting and/or diarrhea
More serious symptoms include:
Weakness
Gasping
Seizures
Death
If your senior dog shows any of the minor signs of heat exhaustion, it is critical to cool them down ASAP. Hose them down with water and give them a big bowl of icy water to enjoy. Should your dog begin to experience one of the more serious symptoms, it is important to get immediate professional help.
Final Thoughts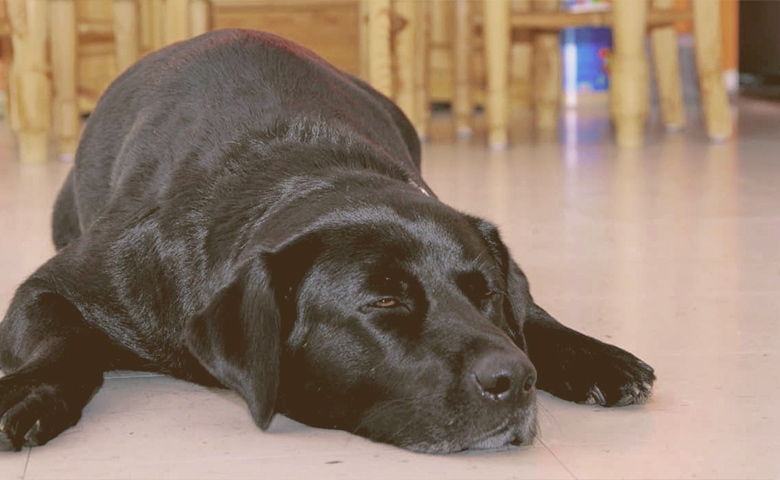 Senior dogs might have a harder time regulating their temperature, but with a knowledgeable owner on their side, it's no worry. The best way to keep your senior dog cool in warm weather is to keep it in an air-conditioned home. When outside, make sure it has access to ice-cold water and areas to cool down, such as a pool or shady area.
Sources
Bustle
Top Dog Health
Healthy Paw Pet Insurance
My Brown Newfies
VetStreet
Dog Lab
Dog Decoder