11 Ways to Get Rid of Smelly Dog Odor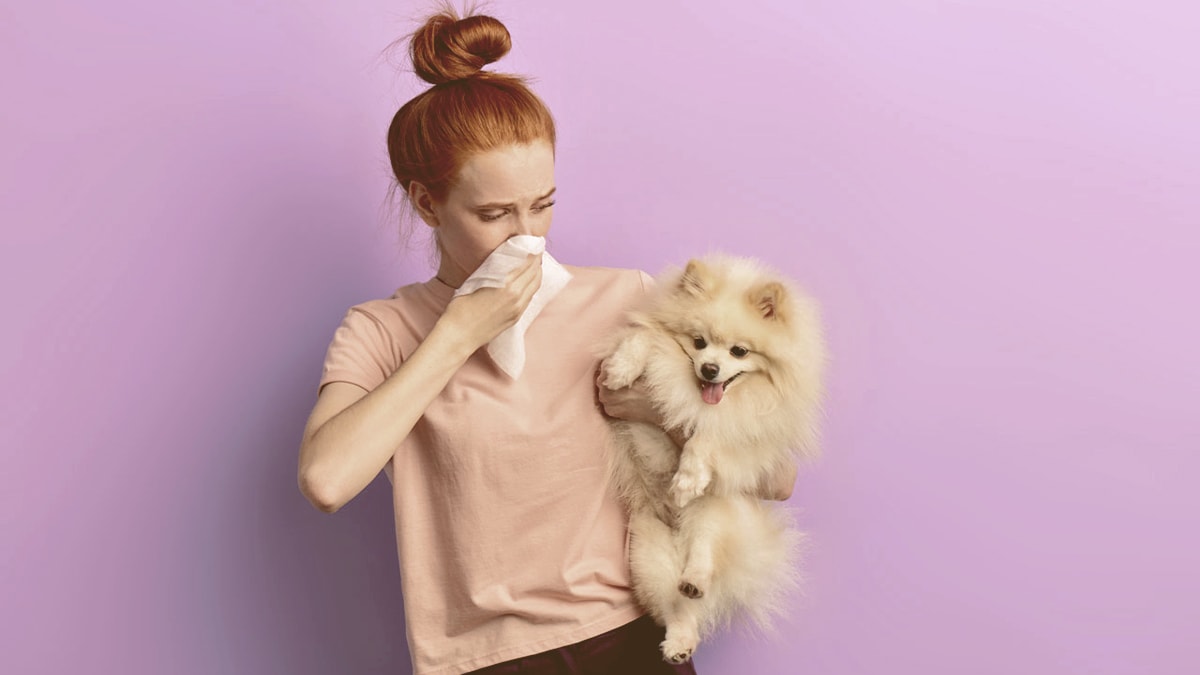 11 Ways to Get Rid of Smelly Dog Odor
Alex Vicente • Updated on March 17, 2023
This review contains affiliate links. Read more here.
Not a substitute for professional veterinary help.
Dog owners certainly love their furry friends. But one thing that all pet lovers can agree on is that there is an awful odor every now and then.
It seems like no matter how hard you try, at one point or another, a doggy stench will plague you.
What can you do? The best solution is to know the 11 ways to get rid of smelly dog odor.
If you're tired of your dog smelling bad or leaving undesirable odors throughout your home, you need solutions.
The good news is, this blog is going to share 11 ways to get rid of smelly dog odor.
Now, you can finally say sayonara to bad smells for good!
Table of Contents
Bathe Your Dog Every Three Months with a Doggy Shampoo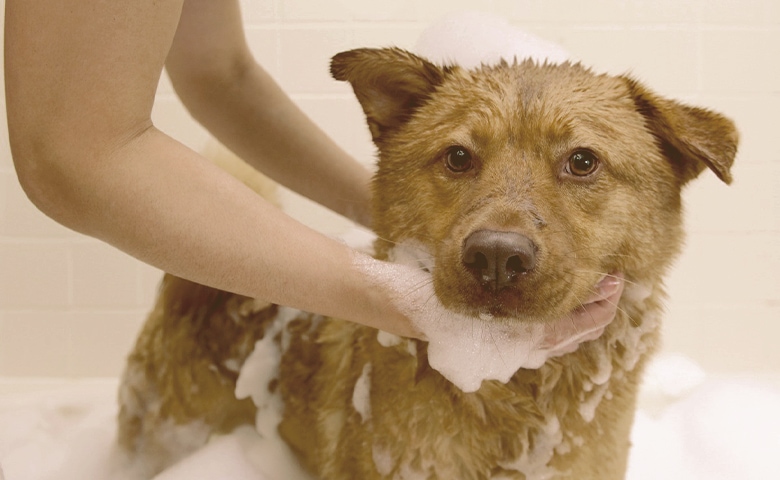 Unless your dog has been scurrying in muddy puddles all day, there really is no reason to wash it more than every three months. Why? Because cleaning your dog too regularly can dry out their skin and lead to things like rashes, dry patches, and hair loss.
More important than the when is the how. Many dog owners believe that they can use their own shampoo on their dogs, but this could not be further from the truth. Dogs need specialty dog shampoo that won't mess with their pH balance. Otherwise, it can lead to damage and irritation, which can ultimately cause a bad odor.
Don't want to use dog shampoo? Other solutions are doggy-friendly and will rid any odors without causing damage. A Dawn dish soap and white vinegar mixture is a great option. For dogs with sensitive skin types, oatmeal and baking soda blend are suggested.
If your dog is really struggling with odors, find a shampoo that contains citrus or tea tree. These ingredients are well-known for their odor-fighting properties.
Brush Your Dog Regularly Too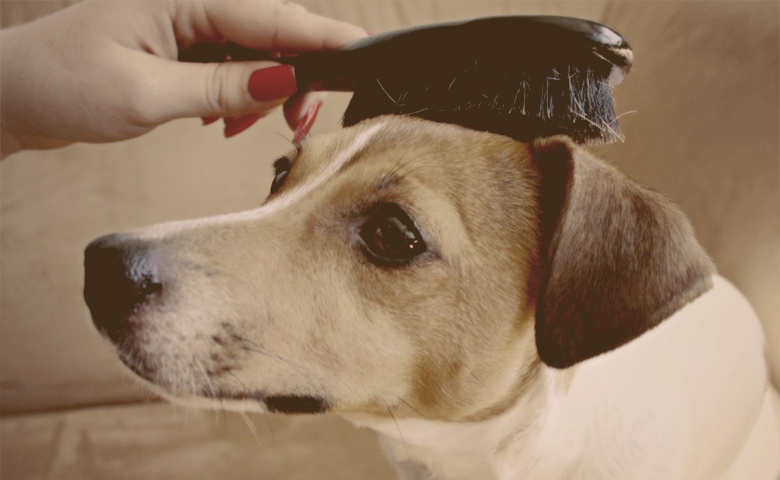 Brushing your dog's hair is extremely important. Not only will it avoid any undesirable tangles and mats, but it will also encourage the redistribution of natural oils. Why is this important? Well, natural oils help to keep a dog's coat healthy and looking sleek. It can also fend off nasty odors that may be present.
Another benefit of brushing your dog's hair regularly is to get rid of any dead fur. As you might imagine, dead skin hanging around can have a major impact on unpleasant smells. So, take a brush to your dog at least twice a week. Dogs with a long or thick coat may need to be brushed daily for the best results.
Consider a Dry Bath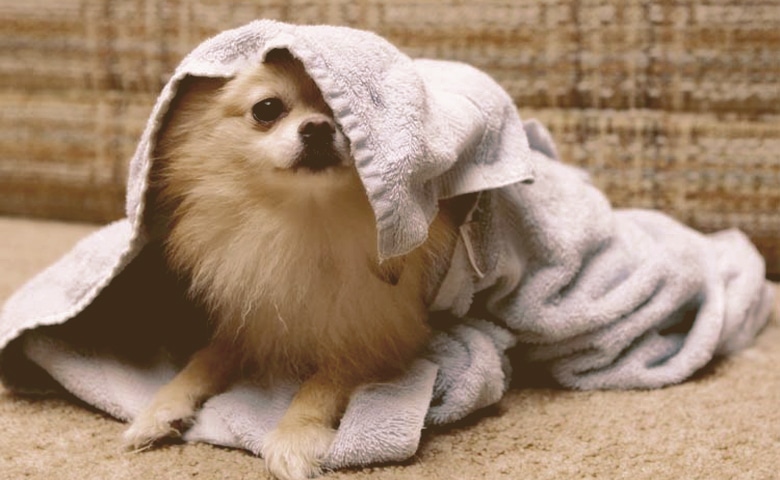 Most dog owners know that bathing their pets too regularly can cause damage. But what happens when your dog is emitting a strong odor in-between baths? Don't head for the tub. Instead, consider a dry bath.
There are a few different ways to give your dog a 'dry bath':
Dry Shampoo – A dry shampoo for humans can be used on your pet, too. Or, you can make your own dry shampoo using baking soda and cornstarch. Apply to the coat thoroughly and then brush.
Wet Wipes – Wet wipes aren't just for messy toddlers; they're great for your rambunctious canine, too. Use a few wet wipes to wash down your dog and give them a fresh scent. Try to find wet wipes with a scent you enjoy, such as lavender or cucumber.
Lemon and Vinegar Spray – To utilize this method, fill a spray bottle with lemon juice and white vinegar (equal parts of each). Spray throughout your pet's coat and brush to distribute the lemony goodness.
Oatmeal – Oatmeal is great for fending off fumes. Cook up a batch of plain oatmeal and apply it to the stinky areas on your furry pal. Let it dry before brushing it off. Keep in mind that this is a fairly messy option, but it works wonders!
Don't Let Your Dog Air Dry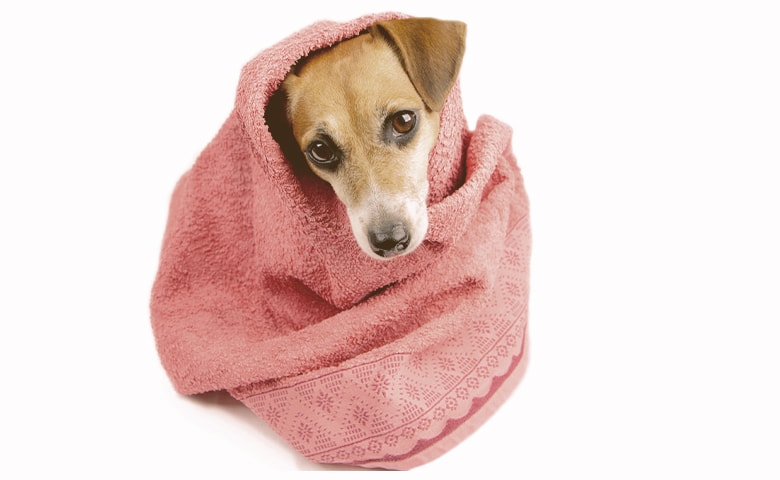 It's easiest and seems like the most natural idea to let your furry friend air dry using the infamous shake. But is it really best for your hound? Nope! While very short-haired canines can successfully air dry without problems, dogs with long or thick coats should avoid air-drying at all costs.
Why? Because when a dog is left to air dry, smelly oil bacterias can begin to form over time. The best solution is to use a towel or a blowdryer on the cool setting. There are some dog-specific towels on the market that can help out with the drying situation.
Provide a Healthy Diet
Just like a human, a dog's health and smell start from the inside. If your dog is consuming an unhealthy diet, he may end up struggling with indigestion. This issue can lead to a negative odor emitting from its fur and unhealthy teeth and gums. What should a pet owner do?
Evaluate what your dog is eating. Remember that adult dogs need 10% protein, 5.5% fat, 4.5% fiber, and up to 50% carbohydrates per day. Aside from knowing the correct percentage, pay extra close attention to where these nutrients are coming from. For example, you want nutrient-rich, natural proteins like chicken or beef instead of grainy fillers.
Don't hesitate to feed your dog lots of vegetables and some fruits. These are natural sources of fiber and carbohydrates that are excellent for digestion and overall health.
How much you feed your pet is entirely dependent on its size, weight, age, and activity level. Keep this in mind while deciding how much your hound should consume. A three-month-old Pomeranian will NOT consume as much as a 3-year-old Husky!
Clean The Dog's Bed Regularly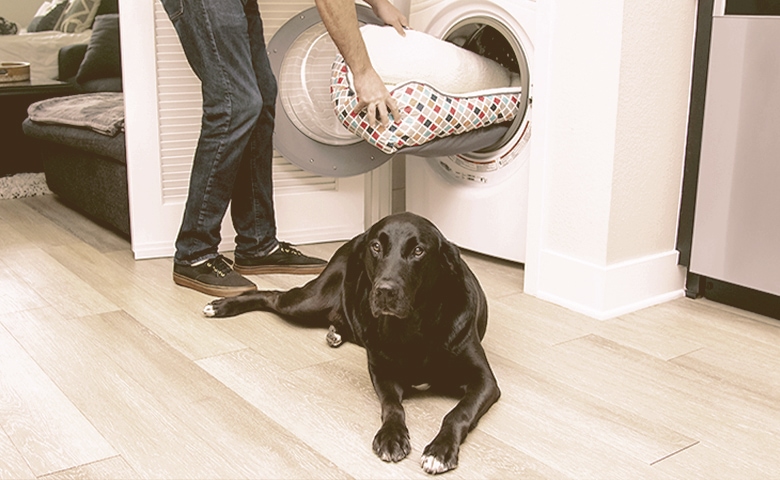 A smelly dog will lead to a smelly doggy bed. That said, you don't want to bathe your pet just to have it end up smelling again, thanks to the dirty bed. What should you do? Clean the dog's bed, of course! Here's how you do it:
Vacuum – The first step is to vacuum the bed, if necessary. Dogs are known to bring in all types of dirt and grime. Get rid of this mess first.
Wash – If the dog's bed is washing machine friendly, then great. Wash the bed in hot water and a decent amount of soap to get rid of any odors, then dry. If it is not machine washable, you will need to spray it down with some dish soap and water, then scrub it with a towel. You can drop a bit of essential oil to encourage a better odor, too.
Deodorize – When you're done washing the bed, sprinkle with a bit of baking soda or cornstarch to prevent scents from returning quickly.
Clean the Carpet, Couch, and Bedding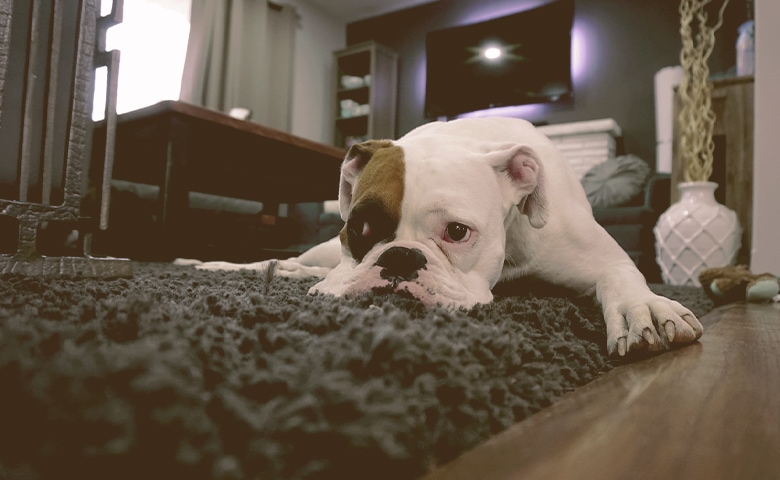 If the odor goes beyond your dog and its bed, then you need to start working on the offensive odor in your home. Since the carpet, couch, and bedding are designed with materials that tend to allow for bad smells to seep in, you will want to work on these areas first. But how?
Clean the Carpets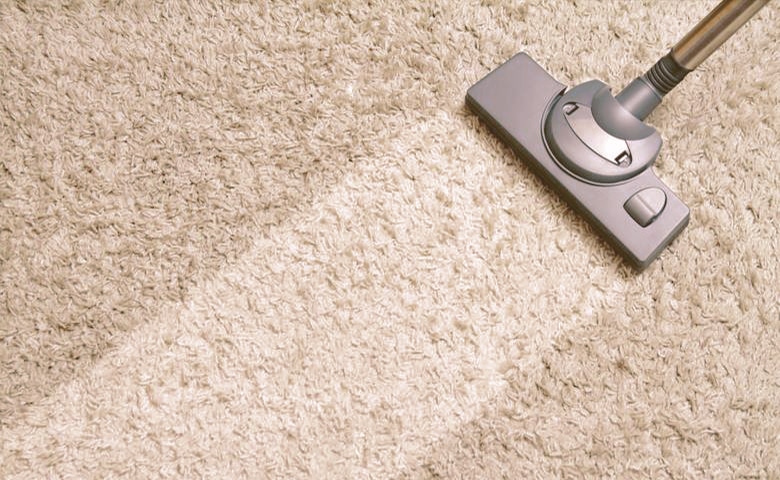 The first step is to clean the carpets. (If you're a dog owner, then this should be something fairly familiar to you). You will want to begin by performing a dry vacuum. Basically, vacuum the area like normal. You want to get rid of any of the fur, dirt, and other grime that might be sitting in the carpet fibers.
From there, move to the wet clean. You will need a steam cleaner for this step. You can hire a professional to perform this operation or do it yourself. A steam cleaner can be a handy investment if you own a hound. There are plenty of cleaning solutions available on the market.
Go over the carpeted areas thoroughly with the carpet cleaner. Let the area dry entirely before letting yourself, your family, or your dog return to the site. That said, it's best to steam clean a home when nobody is in the house for an extended period.
Clean the Couches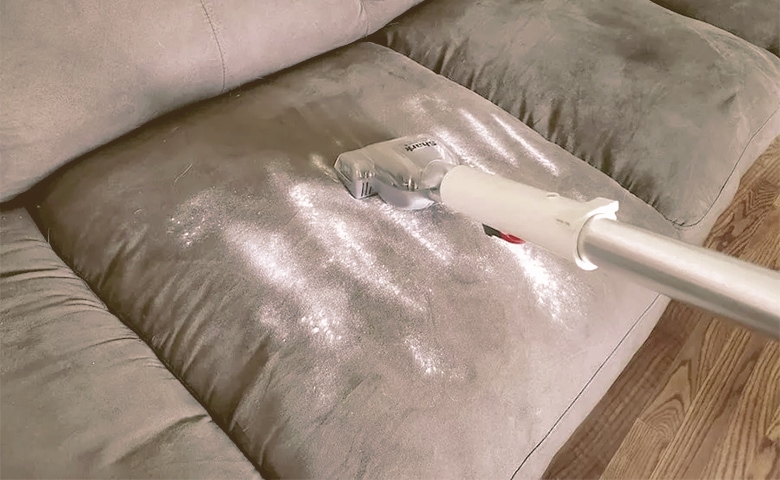 Couches hang onto scents like glue, so don't forget to take care of the couch, too. Cleaning the couch is simple: vacuum on both sides of the couch cushions. Vacuum the base, arms, and back of the couch, too. Then, spray generously with an odor-neutralizing spray.
There are many deodorizing sprays on the market, or you can create your very own using one of these recipes:
Apple Cider Vinegar + Baking Soda – Use one bottle of apple cider vinegar paired with two boxes of baking soda. Mix well and spray.
White Vinegar + Baking Soda – Add one tablespoon of white vinegar and one teaspoon of baking soda to a spray bottle. Shake until the ingredients begin to foam. Then, add two cups of water. Mix once more before spraying. This is an especially good idea for particular fabrics that don't take well to sprays/water/etc.
Clean the Bed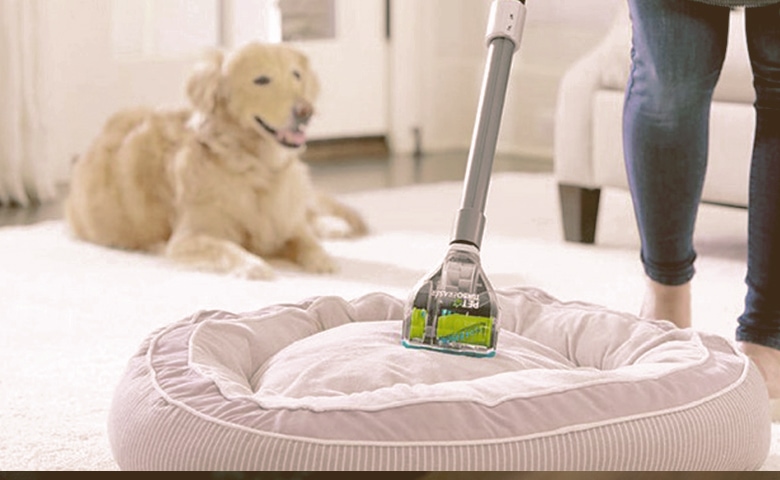 Last but definitely not least, clean your bed and bedding. Washing the bedding is similar to cleaning the couch. You want to begin vacuuming both sides of the mattress and spraying with some type of deodorizer spray, either store-bought or DIY.
Next, it's time to wash the bedding. Most of the time, washing in ultra-hot water with your favorite laundry detergent is enough to destroy awful scents. However, you may want to add things like apple cider vinegar, baking soda, or tea tree oil to really conquer the smells. Just a little bit with your favorite detergent will do the trick.
Don't Forget to Mop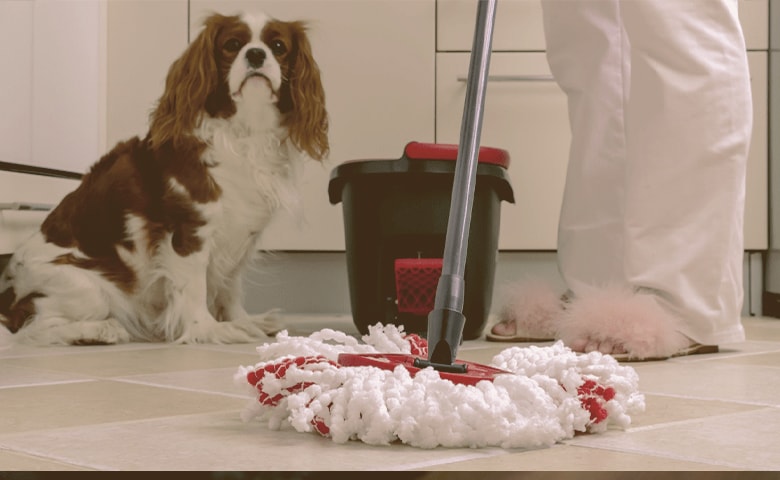 Some people might not think they need to worry about their flooring, whether it's hardwood, linoleum, tile, etc. But that simply is not the case. Although there is less of an odor issue with this type of flooring, it's still a zone for icky canine smells. How? Well, when dogs sweat or drool, their odors can easily get stuck onto the floor.
That said, make sure that you mop your flooring regularly. A store-bought mopping solution is enough to keep the floors in tip-top shape, scent-wise. You can also add white vinegar to increase your odor-fighting odds.
Brush Your Dog's Teeth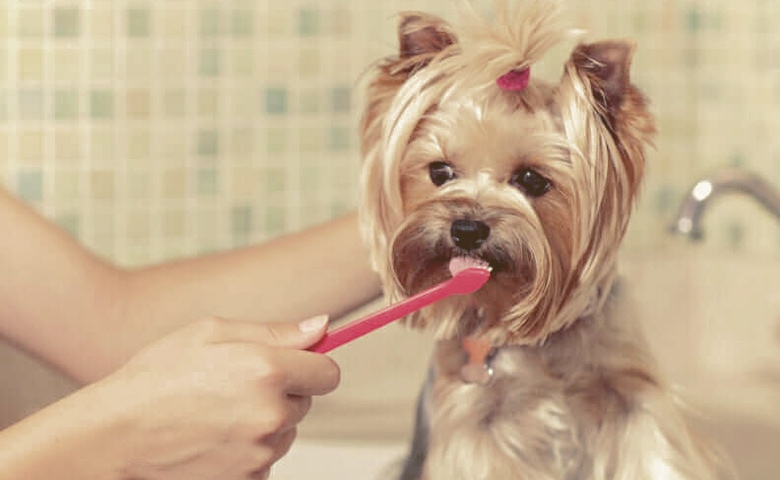 Dogs are known for plenty of things, like being man's best friend and incredible playmates. But one thing they are not known for is their great-smelling breath. Face it – Fidos breath likely isn't what it should be. And when your dog licks itself, you, or anything, they are transferring that odor.
Of course, over time, the scent your dog's releasing with its mouth will turn into a smelly disaster. So, one easy way to get rid of fetid dog odor is to brush your dog's teeth regularly.
The best way to clean your dog's teeth is by using a specialty dog-friendly toothbrush and toothpaste. Doggy toothbrushes are designed to be smaller and gentler, just what your furry friend needs. Go in small circles over the gums and teeth from front to back. Get your dog used to it by starting a cleaning schedule.
Treats that encourage healthy teeth, gums, and good breath is also encouraged in-between brushing.
Clean Your Dog's Ears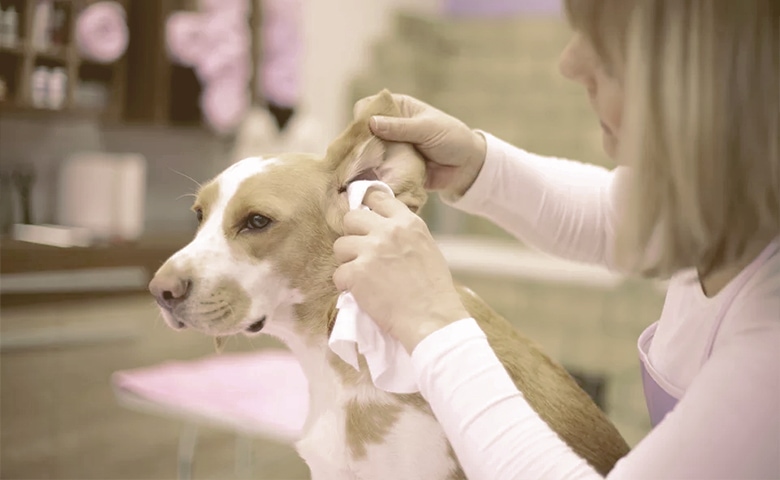 Dogs with long, floppy ears can easily be plagued with excessive ear wax. While this is not harmful to your pet, it certainly doesn't smell good. That said, it is important to clean your dog's ears regularly. They should also be checked for ear infections if the smell is prevalent and does not go away with a cleaning remedy.
To clean your dog's ear, you can use a washcloth or cotton ball that's dipped into ⅓ cups apple cider vinegar and ⅔ cups lukewarm water. Gently pull back the ear and wipe down the inside of its ears. Don't go too far into the canal to avoid damage. Instead of using a DIY method, there are also store-bought drops for dog ears you may use.
Another way to keep ear smells at bay is to have your dog regularly groomed. This is beneficial for their ear smell, but their overall scent, too.
Get Some Fresh Air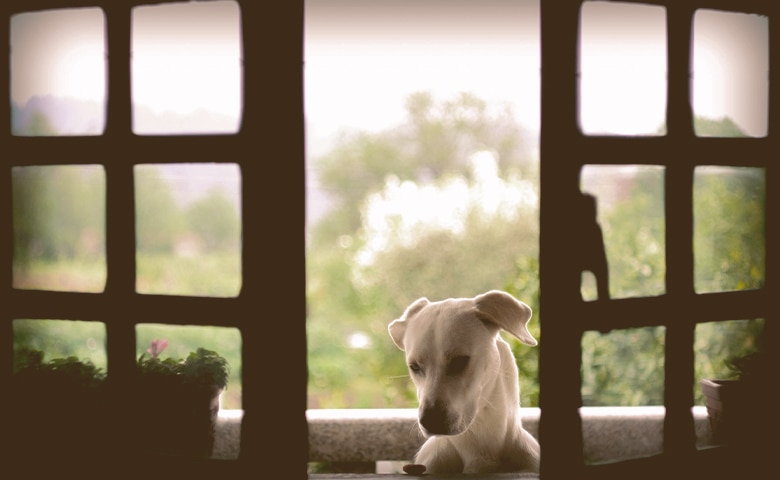 Whether you're in the car, at home, or in the office, you want to get some fresh air when you smell something awful. Well, this is no different than when your house smells like a wet dog. That said, consider opening the windows more regularly and placing a fan in front of the window. This will encourage fresh, delightful air into your home.
Keep in mind that this shouldn't be the sole solution for fending off dog odor, though. While it will help immensely, it should be used in conjunction with other methods for the best results. For example, it would be a great idea to thoroughly clean the home and open up the windows for an odor-busting procedure!
Why Does My Dog Smell So Bad Even After a Bath?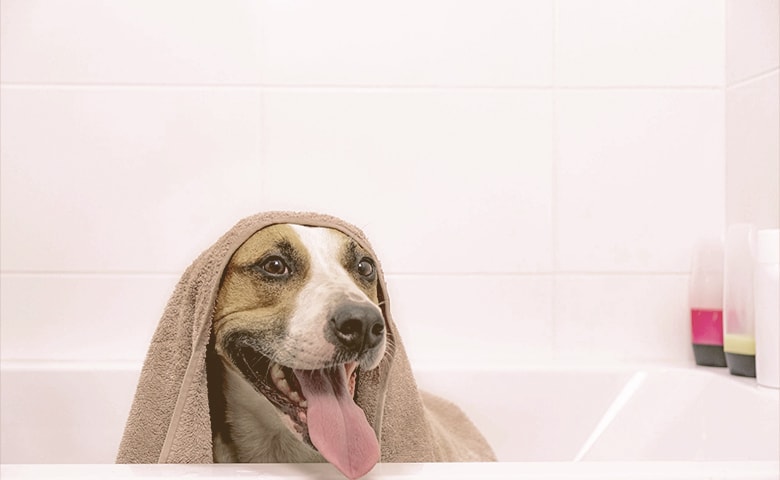 You would imagine that a bath would be the cure-all for handling dog odors. So why would your dog end up smelling so bad, even after a good, long bath? Well, the main reason is that your dog's coat is full of bacteria and microorganisms. When presented with water, a smell can begin to emit. Dogs with infections will have an even funkier smell.
So what should you do to combat this? Essentially, all of the above-listed remedies for getting rid of smelly dog odors will help in this situation. But to help you remember, here are a few quick tips:
Only use a dog-friendly shampoo and don't bathe too regularly.
Use a dry shampoo method in-between baths to keep the stench at bay.
Don't let your dog air dry. Instead, use a towel or blow dryer on cold.
Use deodorizers regularly to keep your dog smelling in tip-top condition.
Does Febreze Get Rid of Dog Odors?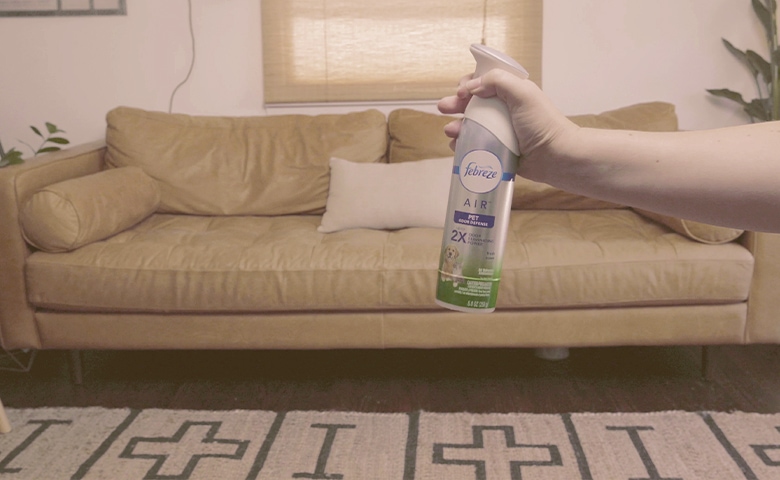 Yes, Febreze is a well-known product that can get rid of dog odors in the home. It is safe on fabrics so that you can spray it liberally on couches, mattresses, and other areas without the worry of damage. However, it is important to note that Febreze should never be sprayed onto your pet. Use other solutions like baking soda or wet wipes with a preferred scent.
Does Vinegar Get Rid of Dog Odors?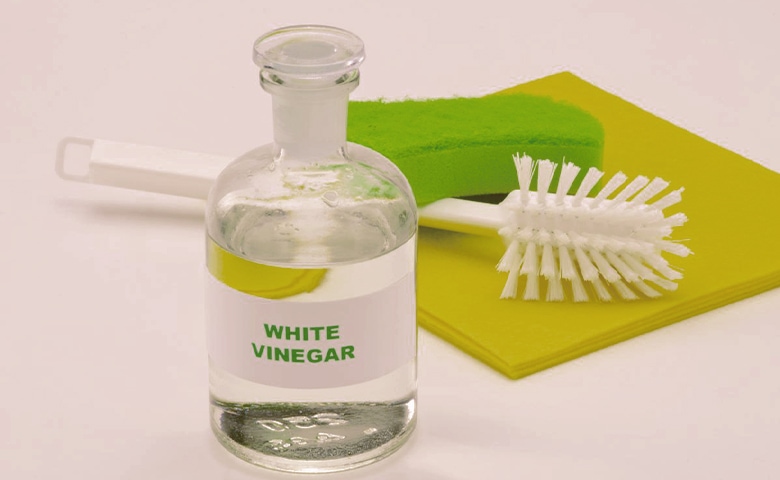 Yes, white vinegar is an excellent choice for getting rid of dog odors. Plus, it's safe to use on your dog as well. Placing equal parts of white vinegar and water into a spray bottle can work as a great in-between bath remedy for doggy smells. You can also squirt this solution throughout the house or add vinegar to cleaning solutions.
Final Thoughts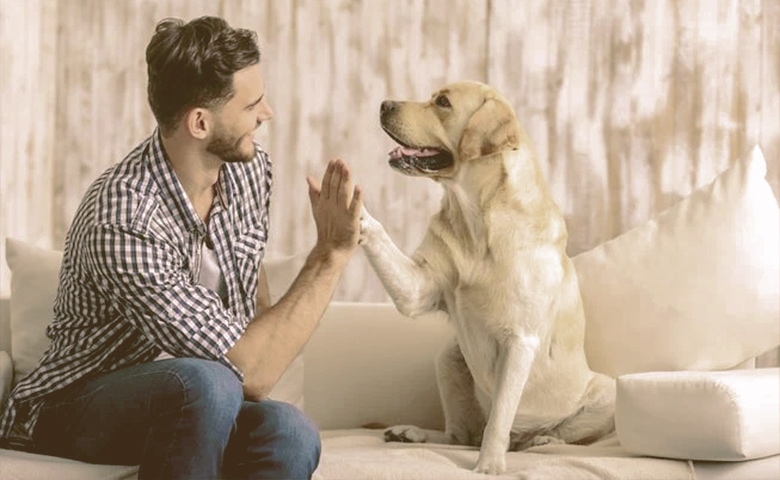 Sometimes your dog doesn't smell so great, but that doesn't mean you have to live in an odor-ridden nightmare. By ensuring your dog is cleaned properly, you can minimize bad scents from the start. That means using dog-friendly shampoos and dry shampoos and cleaning its teeth and ears regularly.
However, keeping your home smelling fresh is important, too, so don't forget to give your space a good cleansing now and then. It is especially important to clean the dog's bed, carpets, couches, and bedding regularly.
Sources
Dogvills
Good Housekeeping
Wagwalking
Animal Behavior College
PetMD
Breeding Business
Eyeenvy
Hillspet
The Nest
WagWalking