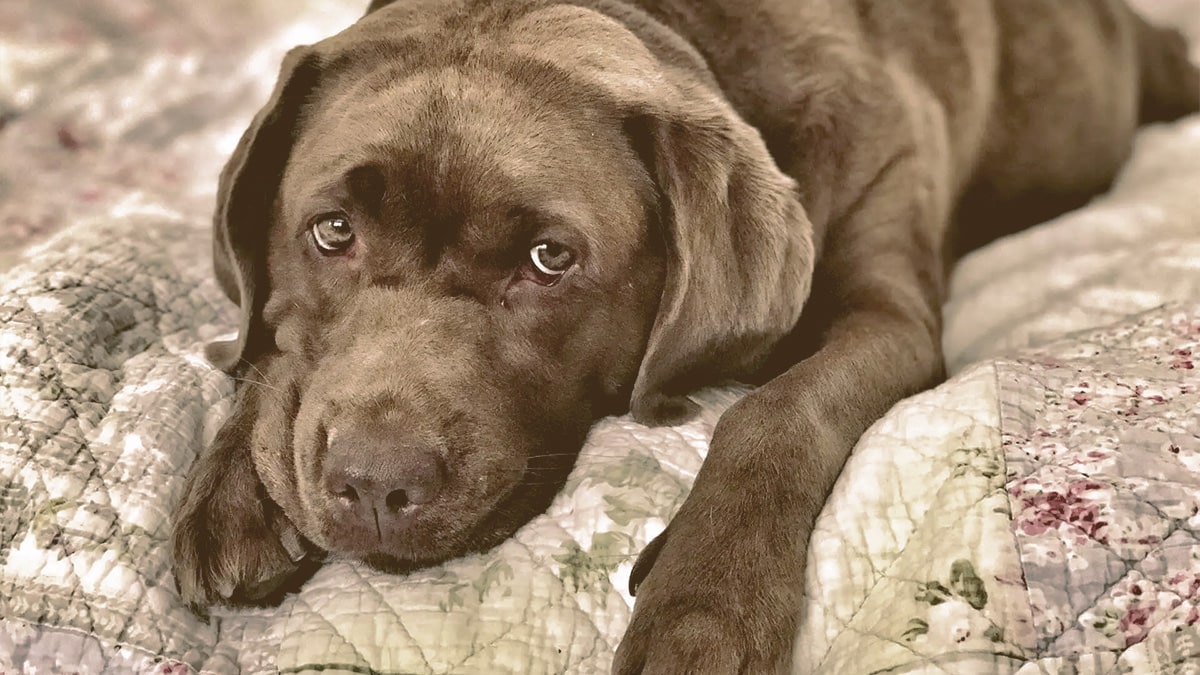 Eleven Ways To Relieve Dog Pain Naturally
Alex Vicente • Updated on August 22, 2023
This review contains affiliate links. Read more here.
Not a substitute for professional veterinary help.
As a dog owner, the last thing you want to see is your beloved pet in discomfort or pain.
If you have brought your dog to the vet for pain or inflammation, they may have been prescribed non-steroidal, anti-inflammatory drugs.
Although these drugs are safe overall, they may come with side effects that could range from minor to major, such as digestive issues, joint damage, kidney damage, or liver damage.
Instead of possibly causing more harm to your dog through prescribed medications, you can use natural ingredients around your home to help alleviate pain and inflammation.
Read on to discover 11 natural ways to manage or relieve your dog's pain so that you can avoid medicine and drugs that could have harmful side effects.
Table of Contents
Turmeric Helps Relieve Stiff, Aching Joints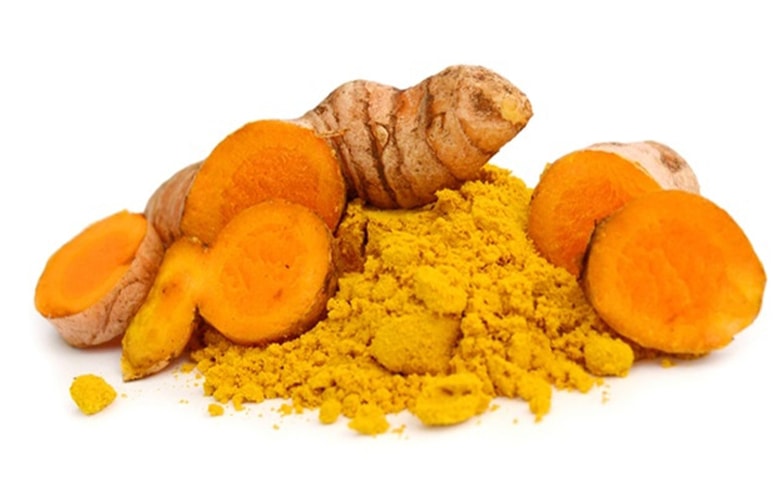 Turmeric can be found in most health food stores and is a natural and safe method of calming joint inflammation and flare-ups in dogs. It is a root from the ginger family that contains a compound called curcumin, which has anti-inflammatory and wound-healing abilities, in addition to offering pain relief and antioxidant and anti-cancer elements.
Turmeric has a low absorption rate, so it moves through a dog's body quickly. Although you could grate it and feed it to your dog, it will stay in the system longer if mixed with black pepper and fat. A study in the National Library of Medicine found that turmeric delivers better pain relief than ibuprofen, and it has been used to relieve many ailments:
Arthritis
Allergies
Liver disease
Gastrointestinal issues
Diabetes
Cancer
Other studies have found that, in dogs, in particular, turmeric has had positive effects on arthritis and other canine diseases that are caused by inflammation. Around ¼ teaspoon per 10 pounds of dog food is appropriate for a dog's pain and other issues caused by inflammation. However, specific amounts should be discussed with a vet.
When working with turmeric, you should wear gloves because it stains anything it touches bright yellow. If you do not purchase the whole root from the grocery store, you should also make sure to purchase the natural version of turmeric from a health food store, not the cooking-grade turmeric found in most grocery stores.
Optimize Turmeric Absorption with Cayenne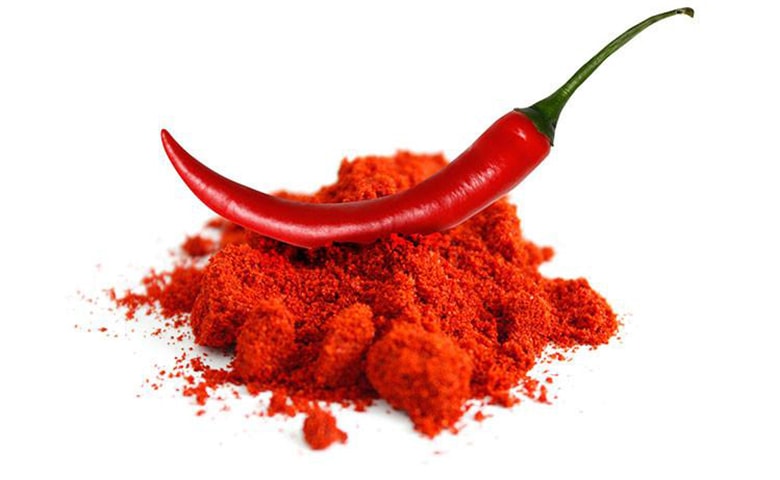 One natural way to help optimize and heighten the absorption of turmeric is with the spice cayenne. Cayenne is a spice that comes from the hot chili pepper and is usually known for the hot pepper qualities of giving food that extra spicy kick. You may not realize that cayenne also has pain-relieving qualities for dogs on top of heightening turmeric absorption.
Cayenne is an everyday spice found in our cupboards that can offer many different health benefits to dogs. Cayenne contains the compound capsaicin, which increases circulation to the connective tissues and joints. Overall, it is a natural pain reliever that can be used given to dogs in different ways, in moderation.
Cayenne can be found and used in many different forms:
Topical creams
Internal gel capsules
You can simply sprinkle a small serving of the powdered herb over your dog's food for alleviating pain.
It can also be purchased as a gel supplement or in a powder capsule form and given to dogs for pain relief and turmeric absorption and optimization, as directed.
However, do not share your spicy food with your dog, as it could be toxic. Spicy foods can cause diarrhea, gas, and stomach pain. Although cayenne in small amounts does not irritate the digestive tract when used modestly, it should still be avoided if your dog has a sensitive digestive system.
Boswellia is a Natural Anti-Inflammatory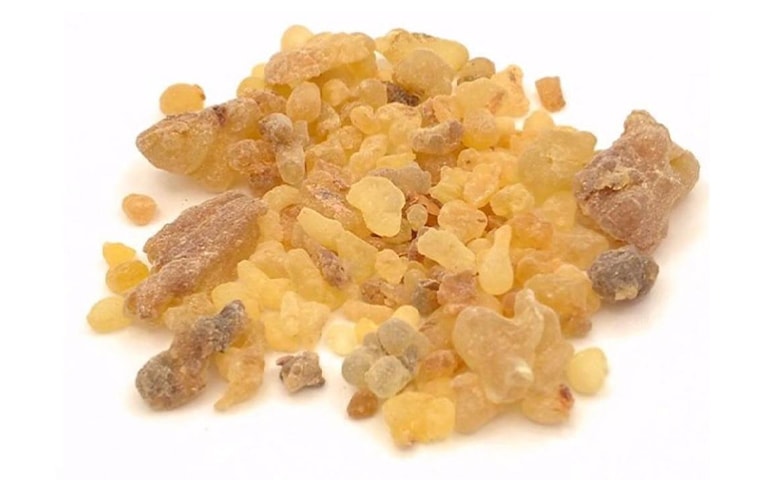 You probably have not heard of Boswellia, but it is actually a resin from the Boswellia Serrata tree discovered more than three thousand years ago and has been used as a natural anti-inflammatory benefit for dogs. It also helps lubricate joints, improves circulation, and shrinks any inflamed tissues that may be giving your dog pain.
Boswellia is extracted from the Boswellia Serrata tree's bark and is composed of phytochemicals that impede the production of leukotrienes, the culprits that cause inflammation in the first place. It is commonly used to treat dogs with osteoarthritis and other chronic joint pain issues. It can help control your dog's pain from the following:
Canine Parkinson's disease
IBD – Inflammatory bowel disease
Spinal disease
Asthma
Arthritis
Cancer
A study in the National Library of Medicine found that Boswellia reduced the clinical signs of arthritis in 71 percent of 24 eligible dogs after only six weeks of treatment. However, the study also found side effects in five of the dogs studied, such as diarrhea and flatulence. These side effects were brief episodes and reversible.
As noted, Boswellia could cause some side effects in dogs, such as diarrhea, flatulence, abdominal pain, and nausea. These side effects are usually mild and rare in dogs. Boswellia can be found as an ingredient in numerous herbal pain and anti-inflammatory solutions and is sometimes also combined with turmeric and with your dog's food.
Comfrey for Pain Relief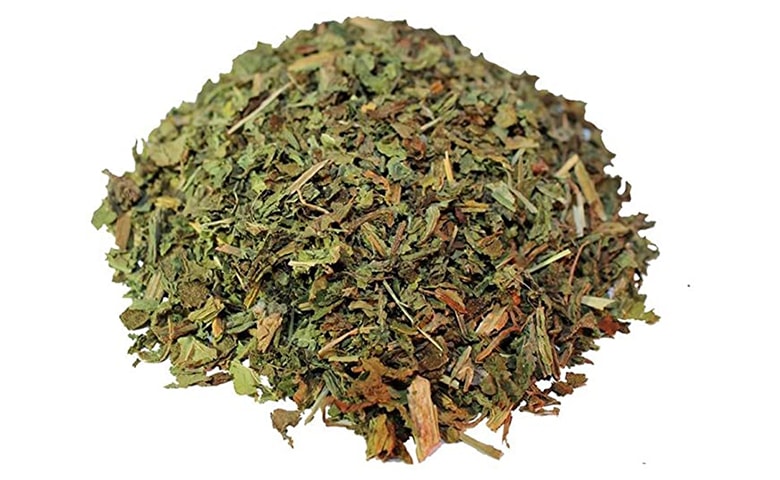 Comfrey may be another healing item you have never heard of, as it is a shrub that grows in different parts of North America, Asia, and Europe but is pretty unknown. Although unfamiliar, comfrey has a long history of healing a long list of illnesses, from minor issues with digestion and pain to more serious ailments like cancer.
Comfrey gets its primary healing effects from allantoin, which is a compound that is well known in the beauty world for speeding up cell reproduction. Also known as aluminum dihydroxy allantoinate, allantoin can be found in skincare products such as moisturizers and exfoliators, as well as being combined with other elements in scar creams.
Allantoin also has healing properties for swelling and minor skin injuries.
Another compound, rosmarinic acid, produces pain-relieving and anti-inflammatory properties so that you can help your dog manage any joint pain it is suffering from and live a more pain-free life.
Comfrey can be used topically, but one caution with comfrey is that it does contain pyrrolizidine alkaloids, which may cause liver problems if taken in large quantities. It is recommended to only give your dog between ½ and one teaspoon of the dried comfrey herb for each pound of dog food for internal healing and therapeutic benefits.
Horsetail Can Naturally Heal Injuries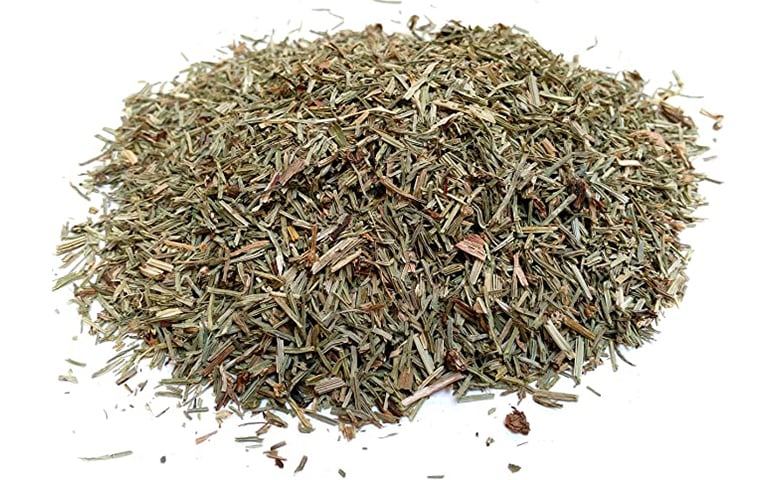 Horsetail also has many natural healing benefits, but it is probably most well known for its medicinal ability to repair bone and connective tissue injuries. How does horsetail mend these injuries? It contains an element called bioactive silicon, which is the basis for the formation of the following components:
Bone
Skin
Cartilage
Other connective tissues
However, there are dogs who should not take horsetail if they have hypertension, cardiac disease, or if they are lactating.
Dogs get joint and bone injuries as they get older, as well as post-surgical trauma, and horsetail is a natural way to alleviate these issues for your canine friend when it is safe to do so. A study in the journal National Library of Medicine substantiated the healing properties of bioactive silicon in particular when it reported on its unique medicinal therapies for bone or joint issues.
You can also combine horsetail with comfrey for joint injuries, as well as other ingredients like nettle or the supplements glucosamine or chondroitin.
Licorice is an Anti-inflammatory Remedy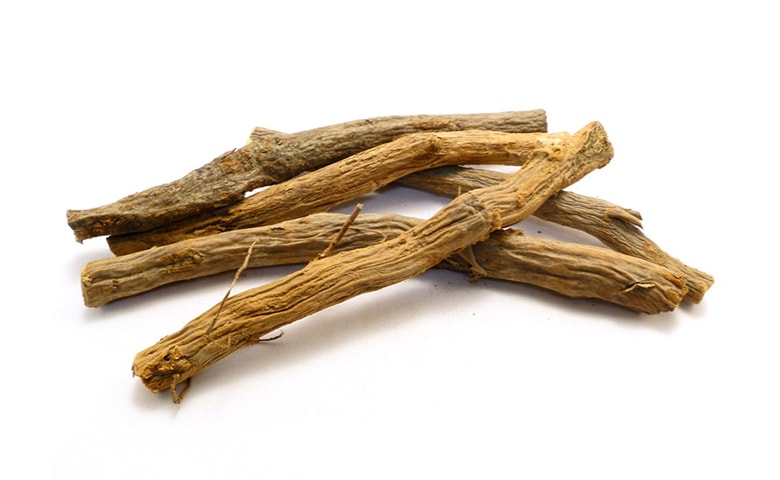 Probably one of the most surprising natural ways to give your dog anti-inflammatory healing effects is through licorice. As a member of the pea family, the root of licorice has medicinal properties that work fast as an effective anti-inflammatory agent and has been used for centuries for these healing properties.
Because its primary component is glycyrrhizin, which has a similar chemical structure to corticosteroids but does not have negative effects on the immune system, licorice has also been known to increase the effectiveness of other herbs. Glycyrrhizin also gives licorice its exceptional anti-inflammatory properties for both joint and allergy ailments.
In addition to glycyrrhizin, other medicinal components that are found in licorice root with healing properties include glycosides, flavonoids, and saponins. Licorice is easy to feed your dog in that dogs usually like the taste, and it can be used topically or mixed as a licorice oil infusion. The top uses for licorice to help dogs with medical issues include:
Inflammation
Arthritis and joint pain
Digestive Issues
Urinary tract infections
Upper respiratory issues with mucus membrane association
Inflammation connected to bronchitis
Healing ulcers
Itching and burning from allergies, flea bites, and contact dermatitis
Liver detoxification, support, and overall health
Licorice is a cortisone-like substance, so it could cause potassium loss and sodium retention. This could give your dog water retention and high blood pressure if consumed excessively or for prolonged periods of time. It should only be given to your dog for two-week intervals and should not be given to diabetic dogs, pregnant or nursing dogs, dogs with heart disease, or dogs with liver disease.
Alfalfa Can Treat Your Dog's Arthritis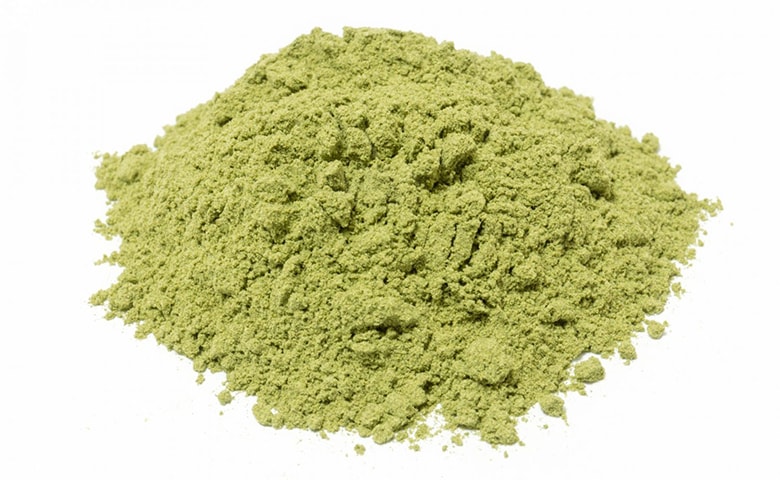 Alfalfa not only offers animals an extensive range of nutritional benefits, but it is also one of the best natural treatments for your dog's arthritis and combines really well with licorice (discussed above) and yucca (discussed below). Alfalfa is also safe to use as a food supplement over a longer period of time than licorice, so it is perfect for older dogs.
When purchasing alfalfa, you should either buy it certified organic or buy the seeds and grow it yourself because it is often a genetically modified crop. You can grow alfalfa pretty easily in that it grows and spreads fast like a weed. You will have enough alfalfa for your dog's arthritis pain in no time, and you will know exactly how it is grown.
Just a pinch of the dried herb per 10 pounds of your dog's body weight is enough in the food each day for alleviating arthritis pain.
However, if you do decide to grow your own alfalfa, make sure you use it before it flowers and do not use the seeds.
The seeds contain an element called I-canavanine that could cause blood disorders.
Make sure any alfalfa supplements you purchase also do not include seeds, and alfalfa should be avoided if your dog is sensitive to pollen. That being said, overall, alfalfa is safe as a grown herb, a supplement capsule, or in powder form that can be sprinkled over your dog's food as an excellent, long-term, natural solution for arthritis pain.
Yucca has Medicinal and Nutritional Benefits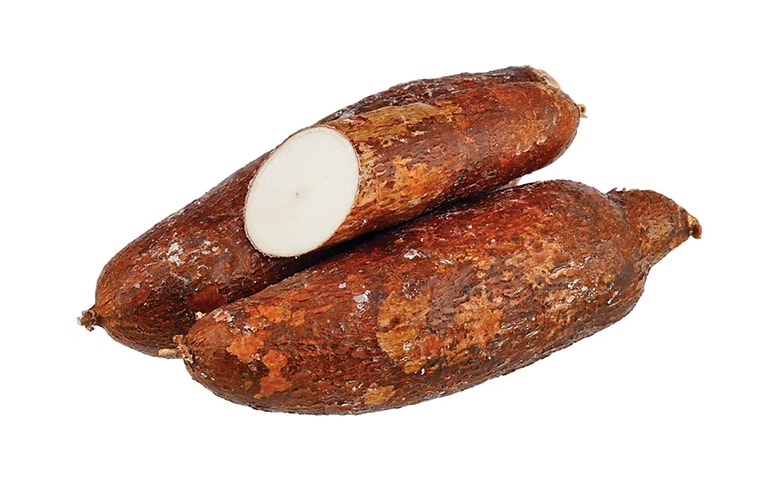 You may have read articles that have said not to give dogs yucca. This succulent, cactus-like member of the lily family can be used as a nutritional aid for dogs and help with both digestive and arthritis problems. In fact, some veterinarians and health professionals have touted a fifty to eighty percent success rate with yucca and arthritis.
Yucca is a desert plant that can reduce inflammation in the hips and knees, relieves pain with rheumatoid and osteoarthritis, and helps reduce the odor in urine and feces. Yucca can be mixed with licorice or alfalfa, and the root has numerous medicinal and nutritional properties in that it is comprised of very significant quantities of the following:
Beta-carotene
Vitamin C and B
Iron
Calcium
Manganese
Magnesium
Niacin
Protein
Phosphorous
Steroidal saponins
The steroidal saponins are plant glycosides that have effective – and safe – relief for both joint pain and inflammation. Saponins foam up when mixed with water, which then cleanses and penetrates the mucous membranes of the small intestine and helps the integration of vitamins and minerals through the intestinal walls.
Although there are side effects, yucca supplements can help dogs with digestive problems and arthritis when given moderately – on for four days and off for three days. This schedule helps prevent the irritation of your dog's digestive tissue. If your dog starts vomiting or shows signs of an upset digestive system, stop using it immediately.
The Benefits of Ginger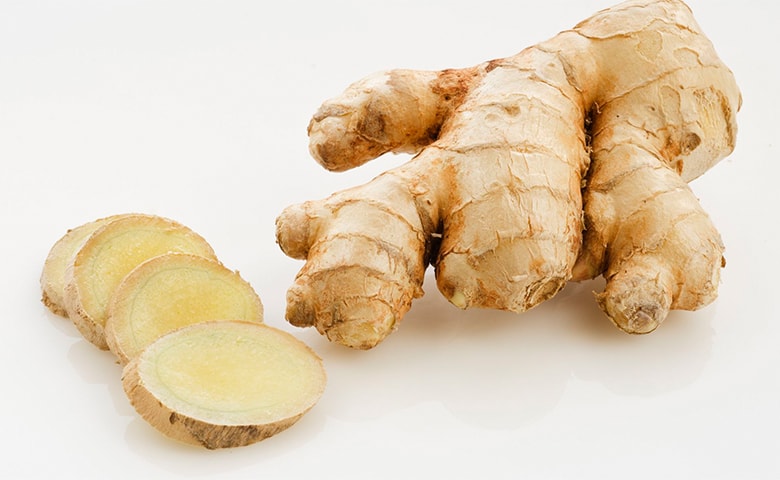 You may have heard of the benefits of ginger and the digestive system, such as relieving nausea and gas. However, ginger has many other benefits, including easing arthritis pain, increasing circulation, and aiding in the mobility of older dogs. In fact, ginger has so many benefits for dogs. It is an incredible staple to have in the home:
Eases joint irritation
Suppresses inflammation
Fights muscle pain
Improves and aids mobility
Boosts circulation and blood flow
Ginger is a great root to have on hand to help with your dog's arthritis pain. It stops the immune system from producing leukotrienes, which are molecules that cause inflammation. Ginger also increases circulation for dogs who may have mobility issues as they get older. It can be bought at nearly any grocery store and stored for later use.
If you purchase raw ginger root from the store, you will need to first remove the skin with a peeler or paring knife (as you would if cooking with ginger root). Then you can finely mince the ginger root and mix it in with your dog's food to help relieve pain. If you have chopped ginger, you have probably noticed it is pungent; your dog may notice this too.
You may want to first give your dog a very small amount of ginger root so that your canine friend can get used to the strong aroma and flavor. Canned dog food can help mask the smell. It can also lower blood pressure and blood sugar levels and thin the blood, so it should not be given after surgery or to dogs with heart disease or diabetes.
Devil's Claw Reduces Joint Inflammation
Devil's claw, also known scientifically as Harpagophytum procumbens, is an African plant that has naturally effective anti-inflammatory agents that make it a great choice for arthritis and muscle pain. Its primary ingredient is harpagoside, which has been found to alleviate the following ailments in humans:
Lower back pain
Rheumatism
Arthritis
Devil's claw is usually sold for humans, not dogs, so you should adjust the dosage for your dog's weight based on a 150-pound human being. It has been found to reduce inflammation and stop the pain with fewer side effects than some other natural remedies.
If your dog is taking other medications, you should consult a veterinarian before giving your dog devil's claw because it can negatively interact with certain pharmaceutical drugs. This includes any hypertensive, hypotensive, or cardiac drugs your dog may be taking. It should also be avoided by pregnant, lactating, and diabetic dogs.
Cannabidiol is Growing in Popularity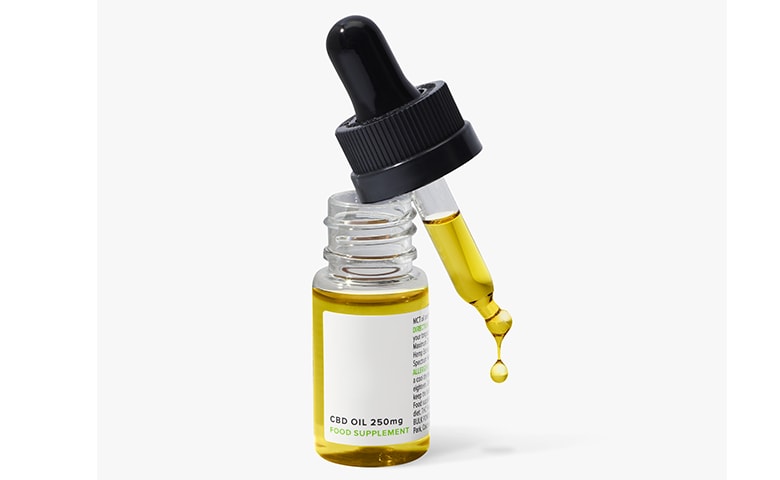 You have probably read about how cannabidiol, also known as CBD, can help relieve pain in humans, but CBD has also become a natural supplement that is growing in popularity with dog owners who want to naturally alleviate their pet's pain. CBD is now used to treat numerous illnesses in dogs, such as inflammation and chronic pain.
You can give your dog CBD through oil, pills, and dog treats, and it can also be found in supplements or topical creams. They will all help your dog with chronic pain, inflammation from arthritis, and other painful ailments your dog may go through as aging occurs:
Chronic, joint, and arthritis pain
Tumor reduction
Epilepsy and seizures
Anxiety
Irritable bowel syndrome
Cancer
Glaucoma
Heart and bone health
Eating disorders and nausea
Muscle spasms
If you give your dog CBD, you are not getting your pet "high" since there is no THC in the supplement. THC is the psychoactive component in cannabis that gets people high, while CBD gives you the healing properties without that psychoactive "stoned" feeling. That is why CBD has become such a popular, natural way to alleviate dogs' pain.
Sources
National Library of Medicine
Pet Insurance Review
Hill's Pet Nutrition
Vet Practice News
National Library of Medicine
National Library of Medicine
Byrdie
Springer Nature Limited
Dogs Naturally Magazine
TopDogTips