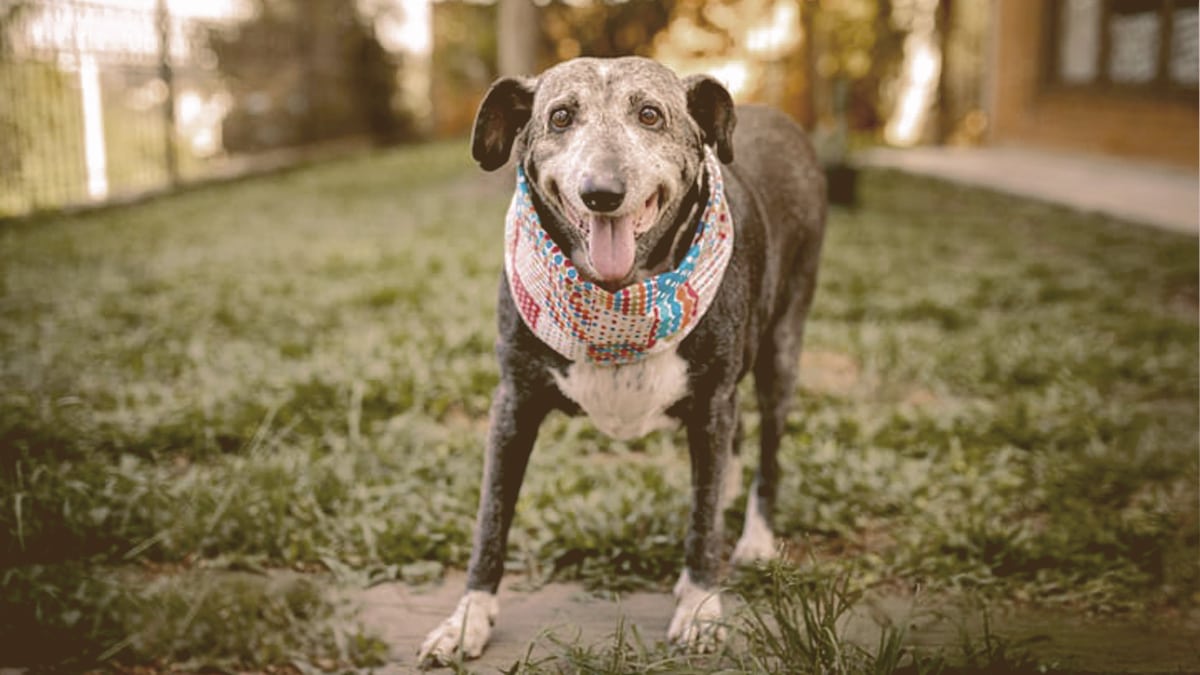 Hot To Train An Older Dog: The Complete Guide
Alex Vicente • Updated on August 22, 2023
This review contains affiliate links. Read more here.
Not a substitute for professional veterinary help.
Owning a dog can be a wonderful experience, no matter their age.
These lifelong companions will often do whatever it takes to keep their owners happy but may not know how to do that in a way that's helpful to both of you.
This is where training comes in.
While it's recommended that dogs are trained as puppies, it's not impossible to train an older dog.
Dogs are capable of learning and retaining new behaviors well into old age. It may even be helpful to them, both physically and mentally, and can be an excellent bonding experience for both of you.
If you have an older dog you want to spend more time with or teach a new trick, read on for a complete guide to training them.
Table of Contents
When is a Dog Considered Elderly?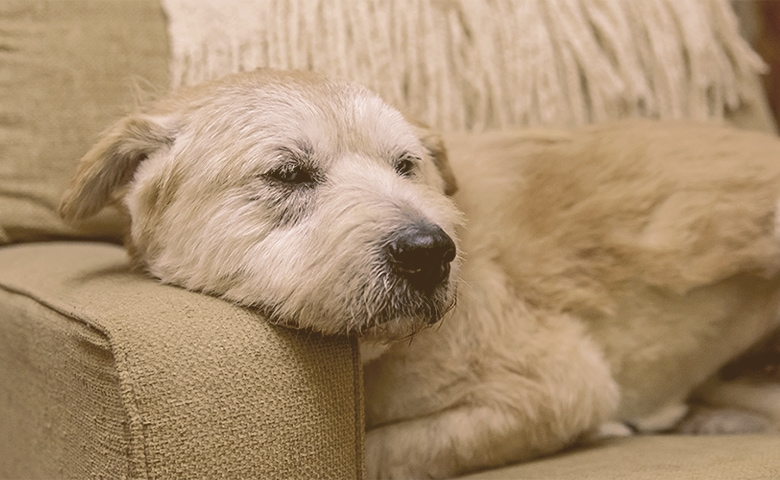 Typically, we think of dogs aging at seven times the rate that humans do, thanks to the old adage of "dog years." This isn't strictly true. While it's true that dog's age significantly faster than humans do, the reality is that the aging process of your dog is largely determined by their breed and size and can vary quite a lot.
Small dogs may live much longer than larger dogs, and certain breeds in the same size category can age dramatically differently. There may also be genetic factors at play that change your dog's individual lifespan. So, there isn't a definite number to qualify a dog as "old."
When we're talking about "old" or "elderly" dogs, we're referring to dogs that are past their adult prime both physically and emotionally. This can be anywhere from six to eight years old in a large breed to upwards of ten years old in a very small breed.
Dogs are considered old when they experience classic signs of aging such as:
A decrease in coat coloration (greying)
Less coat thickness (balding)
Issues moving
Weight gain
A decrease in energy
These are normal for all dogs to experience and can tip you off to the fact that your pet has gained "old man" or "old lady" status.
Why Would an Older Dog Need to Be Trained?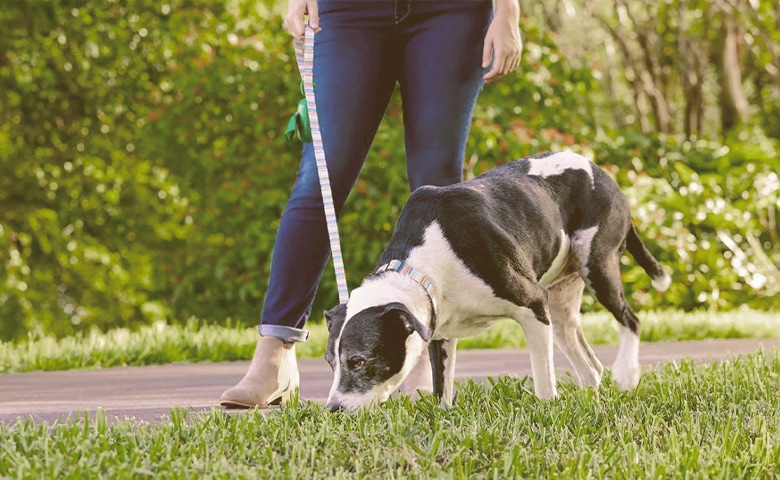 There are many reasons that your older dog might need to be trained or re-trained.
If they are a rescue dog you're just coming into contact with late in life, they may never have had access to training when they were young. Dogs that grow up in abusive homes, shelters, or jumping between foster families may not have had a stable or attentive enough home to have learned even basic commands outside of housetraining.
Even if you've had your dog since they were a puppy and have trained with them before, if the training isn't used regularly, they may forget it. It's the same principle as with a skill you may learn for yourself; if you don't use it, you lose it. Older dogs may not have performed certain trained actions in a very long time and may need a refresher on what they are and how to do them.
Aside from all of this, you may choose to train your older dog for a number of reasons such as health or bonding.
Is It Ever Too Late to Train an Elderly Dog?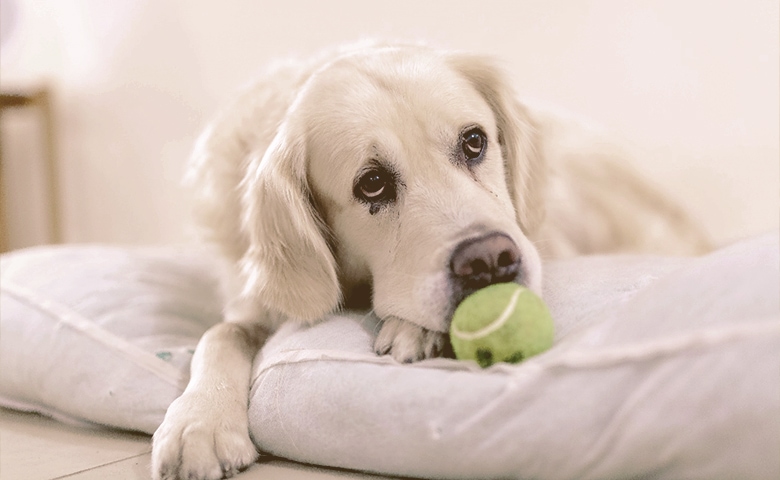 One of the oldest idioms in the English language is "You can't teach an old dog new tricks." It first came about in the 16th century and generally means that it's hard to make someone change habits they've had their entire lives. But does it hold any weight? Can you teach an old dog new tricks?
The immediate answer to that is yes, you definitely can. The saying is wildly inaccurate when talking about actual animals. It's never too late to train your pet, though you'll work harder for it. Training an older dog is certainly still worth the effort.
Benefits to Training Your Old Dog
There are many professionals who recommend continuing a dog's training throughout their life. Keeping up their training schedule, even into old age, gives them structure and a routine to follow.
It can help keep their minds and bodies active and reduce the symptoms of common ailments in older dogs such as obesity and mental decline. This means they're more likely to live long, healthy, happy lives with you.
It also gives you a chance to spend some much-needed one-on-one time with your aging dog. Life is busy, and older dogs can't jump up to greet you as regularly as they may once have. Being able to dedicate a few minutes a day to their training can mean you spend plenty of personal time with them that might otherwise have been lost.
Common Problems with Training Old Dogs
Of course, training an older dog isn't without its complications. There's a very good reason that it's recommended to train your dog as young as possible; older dogs need more specific and intensive training to have any real effect.
Because older dogs have had time to adjust to a certain way of living, trying to change that way of living late in life can be a difficult transition. Your dog may be resistant to training in a way that a young puppy wouldn't be.
They may also be more easily confused if you suddenly shift your behavior toward them, and may react more with poor behavior at the outset. This is especially true if your dog is beginning to experience any kind of mental decline because of their age.
When Shouldn't You Consider Training for an Older Dog?
There are some situations where it would be inappropriate to train your older dog, the most common of which is poor health. If your dog is not adequately mobile (for instance, if their balance is very poor or they've lost major muscle control) or if their health is impacting their daily life, then they may not be able to participate in even basic training exercises.
If your older dog has never been properly socialized, then enrolling them in a large class for training could be stressful to them, or potentially dangerous to you or others. Unsocialized dogs are more likely to be reactive and aggressive towards other dogs, animals, and people because they see them as a threat.
If this is the case, you may have to work with a professional to socialize your dog before you can begin any kind of training.
Training Preparation for Elderly Dogs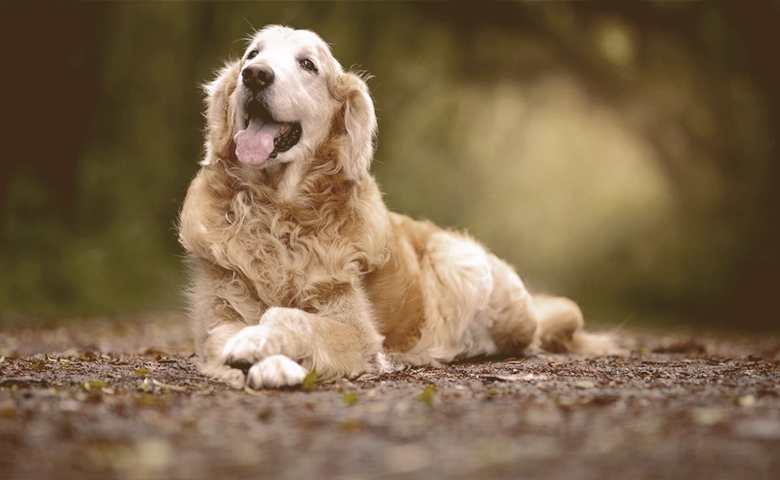 As mentioned above, there are a few unique challenges you'll face when trying training on an older dog. You'll need to review checklists for their physical health, as well as understanding the positive reinforcement training method you use and the tools that go along with that method.
Checking for Physical Ailments First
If your dog isn't sitting or standing when you tell them to, or if they are having frequent accidents inside the home, you may be dealing with a physical problem rather than a training one. Before jumping straight into training with an older dog, you should have them checked by a veterinarian.
Common issues old dogs may have that account for their behavior would be:
Issues with hearing or vision
Problems with joints, including pain or stiffness
GI issues like kidney disease and poor bowel control
Weak bladder control muscles
Serious conditions like dementia or heart disease
Training can help you identify some of these issues as well. If, when you do start your program of choice, you notice that your dog is trying to follow commands but can't, or if they exhibit visible frustration, then it's probably time to take them to a vet for an evaluation.
Researching Your Older Dog's Training
Before you decide to train your older dog, you'll want to find appropriate research materials to help you through the process.
Many books and tutorials for training dogs are geared toward puppies, and won't be particularly useful to adult and senior dog trainers. Some books, like Training the Best Dog Ever by Larry Kay and The Power of Positive Dog Training by Pat Miller, have advice for dogs of all ages. You may also look into video tutorials like those from McCann Dog Training on YouTube.
You should also check out local classes for dogs. We'll talk more about that later, but for now, it's enough to say that you should be looking for programs designed for adult dogs that aren't too physically intense.
Finally, you'll want to talk to other senior dog owners and seek their advice. They may know about the challenges you could face or have particular recommendations about trainers, classes, and other resources for you to use. It's also always good to have someone to talk to about the process so that it doesn't become overwhelming or frustrating.
Tools for Training Old Dogs
Training tools are pretty universal for all ages and are usually available fairly cheaply from your local pet supply store. The general list might include:
Treats
A treat bag
A few favorite toys
A good leash
A clicker
A whistle
Scent work tools (cotton swabs, essential oils, gloves, and tweezers)
The specifics that you need will vary depending on the exact behavior you're training for and the program you're using to do it. If possible, ask for advice from a trainer or a store associate about what supplies you're likely to need.
More than anything, you're going to need to be patient with your dog. If they've never been properly or formally trained before, it can be a difficult adjustment for them. Be sure to offer them extra time and space to understand what you're trying to do and to attempt to do it.
Kinds of Training for Elderly Dogs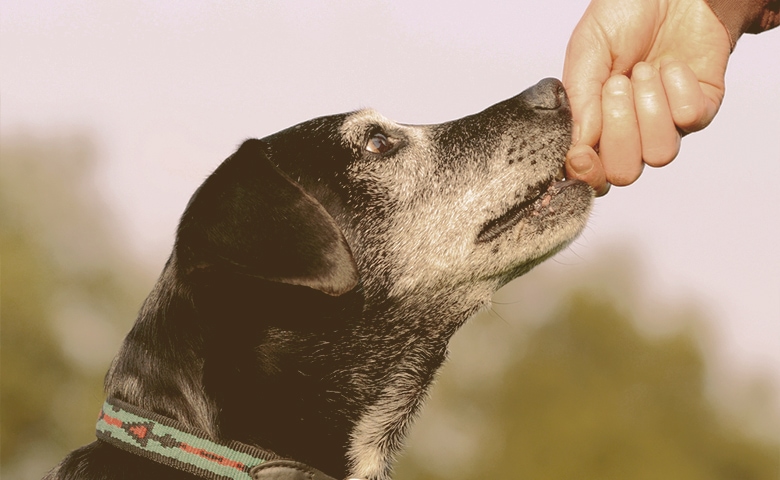 You do have to take into consideration whether the training you want to do is appropriate for an older dog. They may not be capable of high-energy obstacle course training or have the joint mobility to beg or shake, so keep in mind your dog's limitations.
You should also remember that older dogs' senses aren't perfect. You may have to use a combination of verbal and visual cues to get your pet to understand what you want from them. Be patient and pay attention to your dog to see what they need from you when training.
Here are some of the kinds of training that work best for older dogs.
Positive Reinforcement Training
Positive reinforcement training is a method that relies on adding something to your dog's day as a reward for their good behavior, as opposed to taking something away as a punishment for bad behavior (which is known as negative reinforcement training). This method can be applied to nearly any kind of training.
Positive reinforcement is a great method to use for all dogs, but older dogs respond especially well to it because it means they are motivated to learn to do things they already enjoy. Giving your dog a treat, praise, or taking them on a walk as a reward for doing what you ask them to do is a great way to bond with your animal and get them to enjoy their training.
Obedience Training
Obedience training is good for dogs of all ages, as it helps them to stay safe and helps you keep control of situations at home and in public. For older dogs, obedience training can lessen the severity of medical problems like arthritis and vision issues by helping them to walk slowly and calmly by your side on command.
Obedience training covers any behavior that's taught to keep your dog themselves safe and to make them capable of entering public spaces safely and courteously. might include commands like sit, stay, and wait. You may also train your dog to walk on a loose leash, come to you when they're called, go to a designated space, and stay there, or not to bark.
This kind of training is great if your dog has to make frequent visits to the vet or travels with you when you leave the house.
Trick Training
Trick training is good fun for everyone involved. It can be very helpful to train your dog to wait for pictures or medical assessments and teaching them to ring a bell when they need to go outside can help you take better care of them. Plus, it's a fun way of bonding with your aging fur baby.
You can also teach your dog to do tricks like touch (touching your hand on command), yawn, pick up (cleaning up their toys by putting them in a designated basket), "What is it?" (learning to identify simple words like the names of toys and objects), and hold (having your dog hold and release a particular object on command).
Trick training isn't a strictly necessary brand of training. It's often done more for the general benefits of training than for any practical purpose. But who said that you always have to be practical with your dog? Sometimes, you can just train for fun.
Scent Work
Scent work comes highly recommended for older dogs because it's relatively simple physically. This training is based on working dogs who need to identify certain scents, like that of certain drugs.
To teach your dog scent work, start slowly by introducing the scent, and rewarding them for investigating it. This can be done by putting a few drops of essential oil on a makeup pad in a tin that you swap from one hand to the other.
Once the dog is familiar with the scent, you can teach them to signal that they know it's there by hiding it in a larger container and waiting for them to sniff it out. Over time, your dog will recognize that tipping you off to the scent's location gains them a reward, and they'll be able to follow a "Find it!" command.
Scent work can be great for low-impact exercise and mental workouts.
Should You Sign Your Elderly Dog Up for Obedience Classes?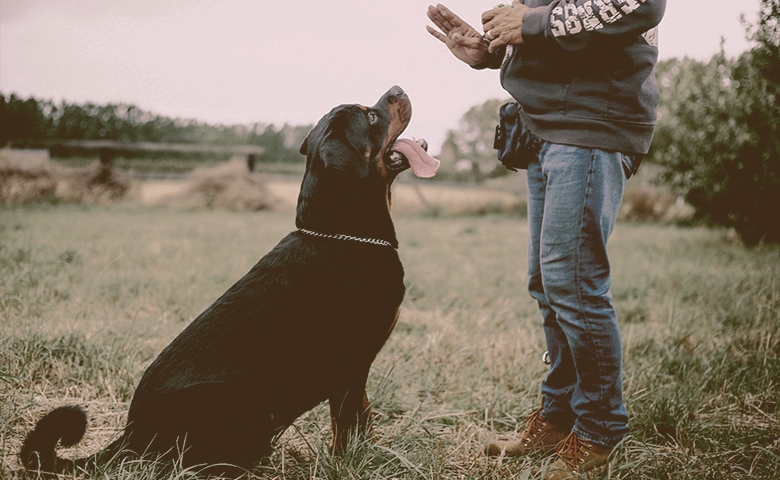 Obedience classes can help an older dog stay social and active, both mentally and physically. It can also be a great way to ensure that you're giving your dog the best possible care, as obedience training can help you perform important chores like baths and vet visits.
Finding and attending these classes regularly can help you understand your dog better and train them effectively. If you can afford it both monetarily and time-wise, you should definitely consider signing your dog up for obedience classes, even as they age.
What to Consider When Looking for An Obedience Class for Elderly Dogs
If you plan to enroll your dog in obedience classes, you'll want to consider qualifications before you make a commitment. Anyone can claim to be a dog trainer, so it's important to do your research and make sure that the program you're working with is legitimate and effective. So, consider reviewing the following before you sign up.
Your budget. Most obedience classes cost between $30 and $80 per class, depending on the size of the classes and the experience of the teacher.
Your schedule. Choose whether you can make time to go to a specific store or facility for classes at least once a week, or whether you'd prefer to do courses online from home. You should also check what times classes are offered and match them to your schedule.
Their qualifications. Try to find classes whose teachers have been certified by a professional dog training board such as the Association of Professional Dog Trainers or the Certification Council for Professional Dog Trainers.
Their reviews. Find reviews from previous attendees, preferably outside of the obedience course's own website. Having poor or no reviews can be a sign that the training isn't legitimate.
You'll also want to consider whether you want to sign up for one class at a time or for a series of classes and if they have programs catered specifically to older dogs or to adult dogs in general.
The Best Obedience Classes for Elderly Dogs
Many large pet supply brands, like Petco and PetSmart, offer obedience classes in nearly all of their locations.
PetSmart's classes are offered for specific age groups (puppies and adults) for more specialized training and cover tricks, obedience, and separation training. Some of these classes are now being offered online, which, if your older dog has mobility issues, may be more convenient.
Petco's classes are separated into levels 1 and 2, and then by Social, Physical, and Mental Health. They're offered in-person and online, as well as in individual and group sessions. Their classes specialize in positive reinforcement, which is, as discussed above, perfect for older dogs.
If you're looking for a completely virtual experience you may try such programs as:
SIRIUS Dog Training, which is hosted by experienced trainers via Zoom and has small class sizes for more individualized work.
All Day Dog Adventures, a school that lets you work on your own schedule and has skill-specific training options.
Peach on a Leash, which offers support from trainers and behaviorists that lets you train according to your dog's needs and is highly customizable.
If your dog doesn't take to a particular class well, or if you find that it isn't what you expected, don't be discouraged. You can always decide to stop taking that program and find a new one. Every dog and every dog owner are different, so not all methods are going to work for you. Keep trying until you find a class that suits your owning style and your dog's learning style.
Competitions Your Older Dog Can Participate In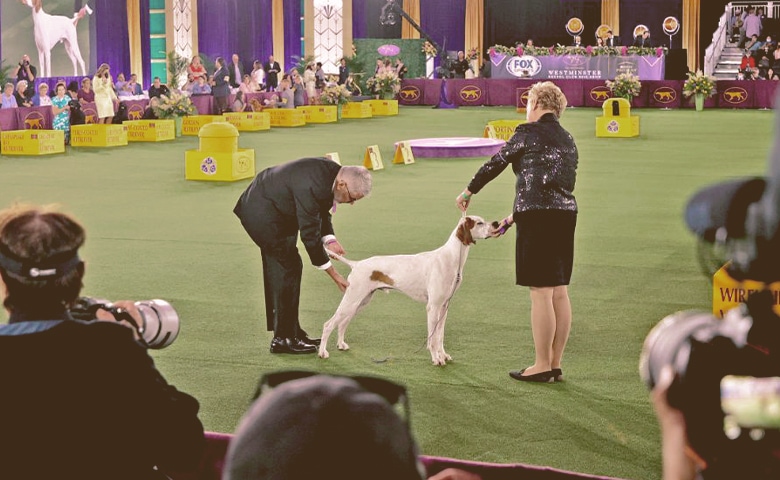 Maybe you've decided to train your dog to participate in a dog show or sport. These can be great fun for everyone involved; you get to show off your dog, the dog gets to exercise and spend time with you, and the spectators get to enjoy watching dogs do tricks and be cute.
There are shows and sports specifically designed for older dogs that you can participate in if you want to get involved. You might bring them to tracking competitions, which can be especially fun for old hunting dogs. There are also obedience trials, which can earn your dog fun titles. These trials often include jumping tests at higher levels, though, so be sure your dog can handle them if you want to enter.
You might join a rally, which lets you and your dog complete different courses in a timed event to earn prizes at different levels of difficulty. Again, these often include jumping portions, so be wary of that when entering.
Senior dogs can even compete in classic dog shows. In 2009, the winner of the Westminster Dog Show was a ten-year-old Sussex spaniel named Stump. His case was unusual, as most major dog shows are won by younger animals. Though your older dog may not be ready for a large national dog show, competing in a local event can be fun for everyone.
Dog Show Requirements
To enter even local dog shows, your senior pup and you must meet certain qualification standards.
Breeds. Many dog shows allow only purebred dogs into their competitions, so if your dog is any kind of mix, you may not qualify to compete. Be sure that, if your dog has any kind of pedigree paperwork, you have it on hand at registration.
Breed standards. Each breed has its own standards for physicality, movement, and temperament. Be sure your older dog can still meet these requirements.
Handlers. If you're planning to show your own dog, you may need to do some research into how to show them properly. If you've never shown a dog before, consider consulting a seasoned handler for advice. If you're entering a larger competition, consider hiring a professional handler.
Grooming. Your dog should be immaculately groomed on show day, meaning a clean and brushed coat, trimmed nails, and clear eyes. Bring them to a professional groomer before the competition to make sure everything is in order.
These standards may be more relaxed for local shows, as those are often done just for fun and small prizes. Read through the requirements and ask someone about them to make sure your older dog is going to be comfortable during the experience.
Training Your Older Dog is Worth It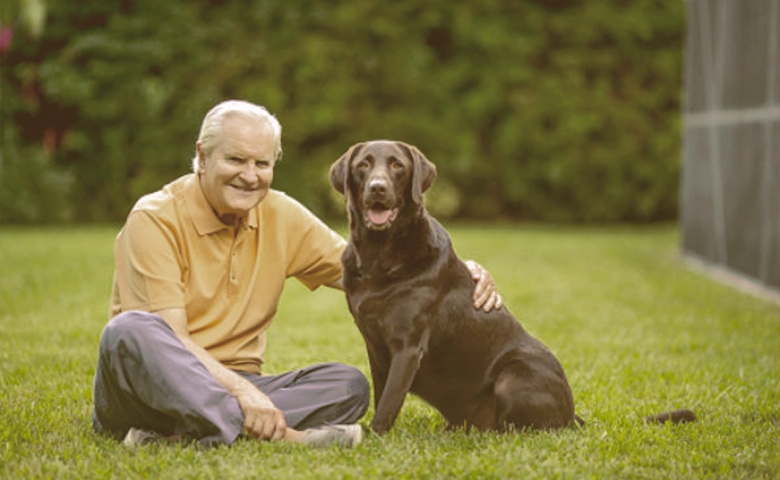 Training your older dog is a good idea on many levels, as long as it's done safely and effectively. Yes, it's challenging and limited because of the natural decline that comes with age, but it's also more than worth the effort.
Training throughout your dog's life can keep you both healthy and give you time to stay close. It can help your dog overcome lifetime anxieties and even introduce them to more senior friends.
If you choose to train your older dog, remember to keep them physically healthy and choose a program that suits their unique needs. If you can do that, you and your furry friend will be happier for a long time to come.
Sources
The Spruce Pets
akc
Wag Walking
Whole Dog Journal
Service Dog Academy
Purina
Hills Pet
Purina
Tree Hugger
akc
akc
The Spruce Pets
Alpha Trained Dog
digitaldefynd
VCAHospitals
The Idioms
NYTimes
The Nest