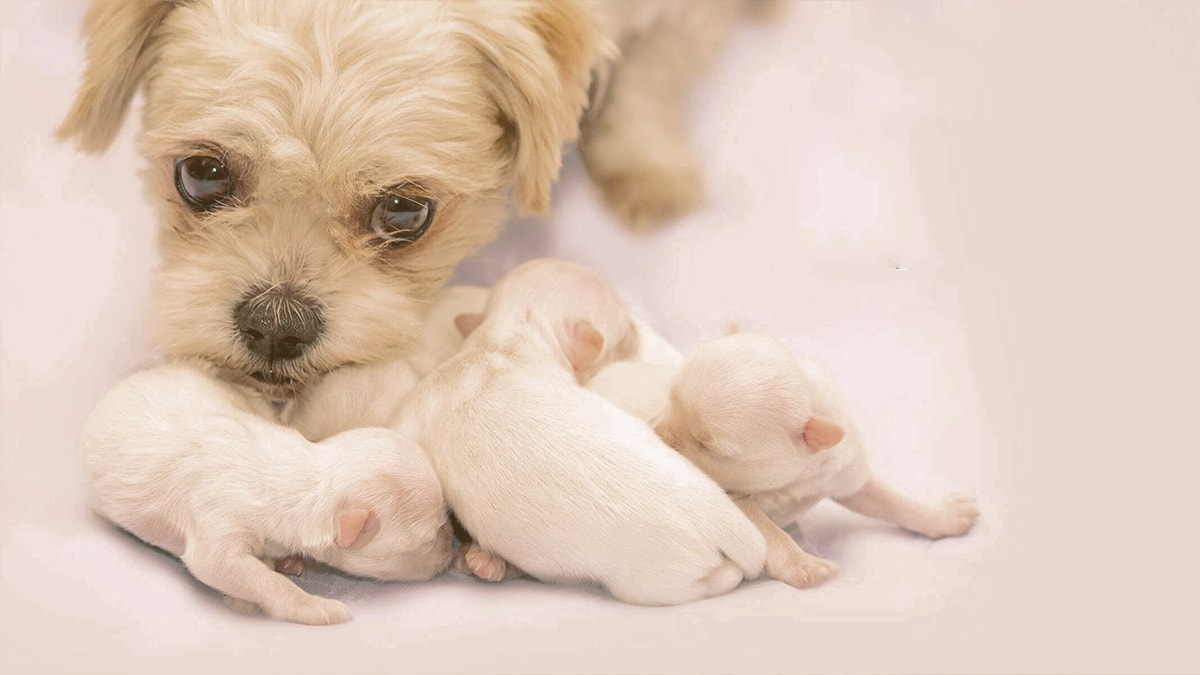 This Is How Much Calcium To Give A Dog For Whelping
Alex Vicente • Updated on August 1, 2023
This review contains affiliate links. Read more here.
Not a substitute for professional veterinary help.
Whether you're new to the world of whelping or are a novice, there is one term you have likely heard about: calcium.
Calcium is an incredibly important aspect of whelping and will help your dog significantly.
In turn, it will also encourage healthy, successful labor with no issues.
However, you need to know how much calcium to give a dog for whelping to avoid mishaps.
Small dogs will need around 600 to 800 mg of oral calcium. Large-sized dogs will require 1000 to 2000 mg.
Giant breeds will need 2000 mg. Calcium should only be offered after labor has begun.
Administering calcium before delivery occurs can result in eclampsia and death.
If your dog is struggling profusely with active labor, calcium should be given.
As you can see, calcium is an important part of whelping. But doing it correctly is key.
Administering too high or too little amounts of calcium can be perilous.
This blog will teach you how much calcium to give a dog for whelping.
More important, it will also discuss the importance of calcium and why it's essential for whelping.
Table of Contents
Why Dogs Need Calcium For Whelping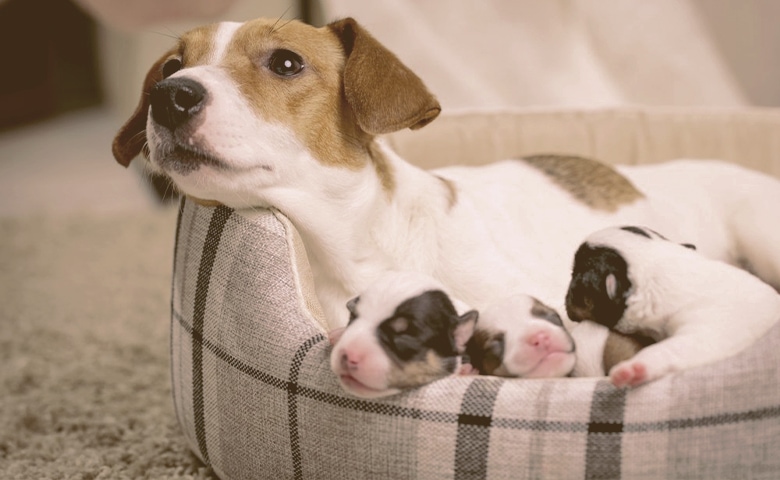 In the late stages of your dog's pregnancy, the demand for calcium increases immensely. This is because the parathyroid gland requires more calcium to supplement fetal development and transition into the birthing process.
Calcium levels are taxed severely when a dog is giving birth. Administering calcium during the whelping process can help the uterus to contract and allow for successful birthing. Without enough calcium, the pooch may end up nervous with ineffective and halted contractions that can lead to puppy loss.
Calcium also helps to alleviate certain behavioral problems that can occur with the mother. For example, some dogs may act aggressively towards their puppies or reject them entirely. Proper calcium amounts will reduce these potential behavioral issues, leaving mom happy and gentle with her pups.
Lastly, calcium is beneficial to the actual production of milk. As her offspring will require plenty of high-quality milk to fill their bellies, mom must have enough calcium to produce. Calcium should be administered until the puppies have weaned from the mother entirely.
Other resources that you may be interested in:
When Should You Give Your Dog Calcium for Labor?
Knowing the incredible importance of calcium while whelping may lead some dog owners to believe they should give their pooch calcium before labor occurs. While it sounds good in theory, that can do far more harm than good. You need to be selective about calcium distribution when it comes to your pregnant and whelping hound.
Never Provide Calcium Pre-Labor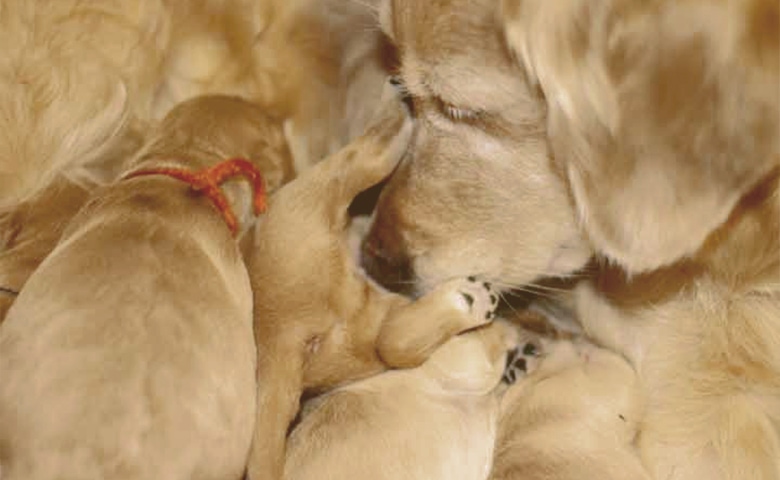 There are a few reasons why you should avoid giving your dog calcium before labor begins. For one, staying away from calcium before whelping will allow your dog to gear up her specific needs. Her body will be ready and willing to accept the calcium when the time is right, on her schedule – not yours.
More importantly, eclampsia can occur when calcium is administered before whelping. Eclampsia is a life-threatening drop in calcium levels in the blood. If left untreated, it can lead to death.
Eclampsia typically arises suddenly, but there are a few warning signs to look out for, including:
Weakness
Difficulty walking
Tremors
Restlessness (excessive pacing and whining)
Aggression
Withdrawal
Confusion
Sensitivity
Collapsing
Fever
Seizures
Coma
If your dog develops eclampsia, it must receive help right away. From there, your dog will need to go through long-term maintenance therapy that involves supplementing with vitamin D and calcium regularly. To avoid eclampsia from forming, never give your dog calcium before whelping.
Administer Calcium In Early Signs of Labor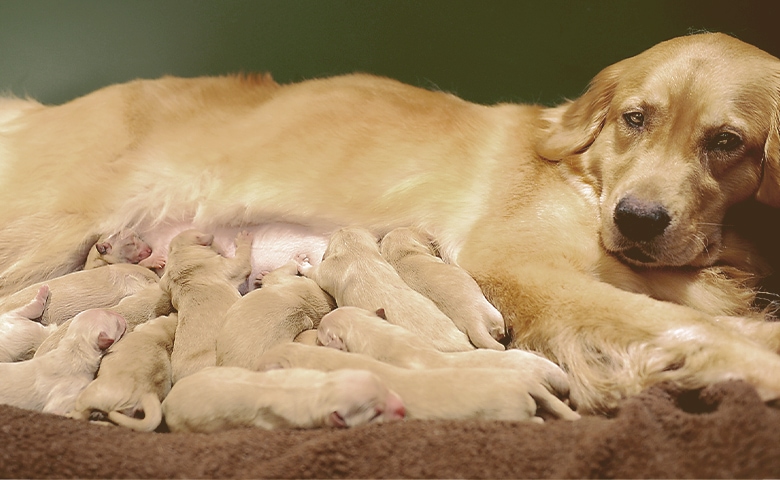 While it's okay to wait to administer calcium until after the first puppy is born, it is unnecessary to wait that long. In fact, it is recommended to begin administering calcium far beforehand. The best time to administer calcium is in the early stages of labor. A few signs your female is preparing for whelping include:
Temperature drops (even by a single degree)
Your dog may become restless (panting, pacing, not eating)
Nesting behavior will begin (preparing a comfortable spot in the whelping area)
The goal is to get at least three doses of calcium during these initial labor stages for the best outcome overall.
Continue to Administer Calcium During and After Labor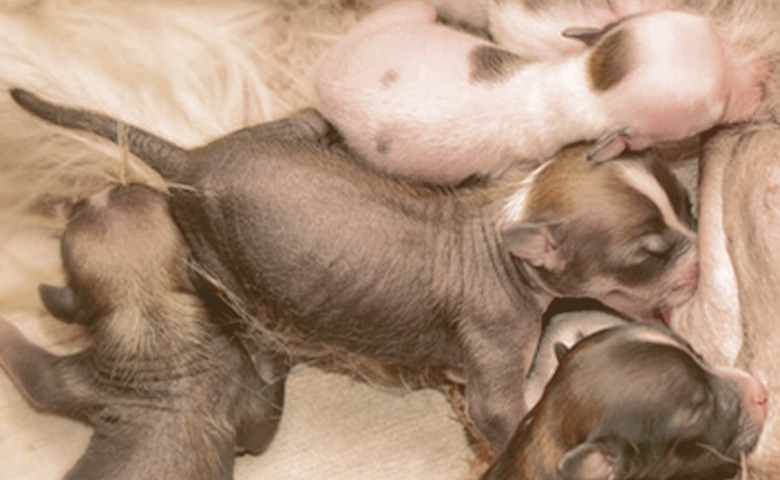 Don't stop administering calcium after the first pup is born. You should continue to give your pooch calcium after each pup is born to keep the contractions going smoothly. When she is done delivering the puppies, you can lessen the frequency of administering to once or twice a day. Stop calcium supplementation when the mother is done nursing her puppies entirely.
How Much Calcium To Give a Dog For Whelping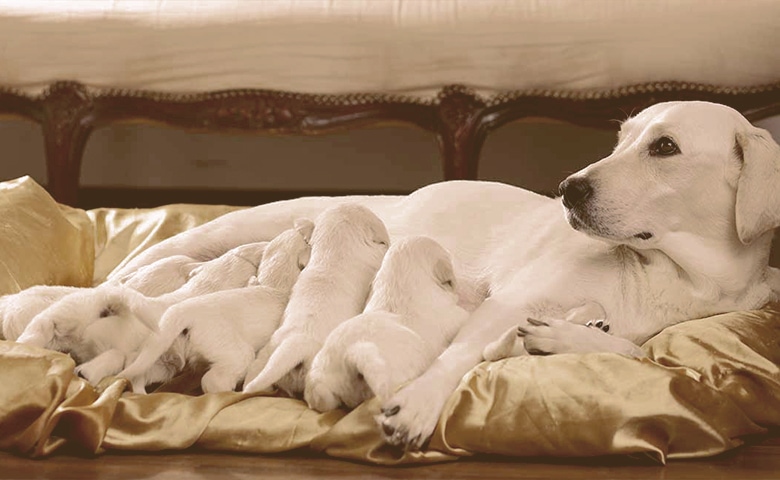 At this point, it's clear that dogs need calcium for a healthy and safe delivery. But how much calcium is the correct amount? This is the general rule of thumb for the amount of calcium needed by the dog's size. This amount should be administered for each dose (there will be multiple throughout the whelping process).
Small breeds: 600 – 800 mg
Large breeds: 1000 – 12000 mg
Giant breeds: 2000 mg
Of course, the best way to know the precise amount that is right for your dog is to consult with your veterinarian. They will be able to provide the most accurate amount of calcium for your dog's specific needs. Since your dog should be seeing a veterinarian through their pregnancy, it should be an easy question to slide into the next visit.
Remember that your dog will also need to have calcium while they are nursing too. The amount does not change per dose, but the frequency does. While your dog will have several quantities throughout the whelping process, most dogs will only need a single amount while nursing. Continue to provide calcium until the mother is done nursing her litter.
Should your dog exhibit any signs of eclampsia during whelping or nursing, it is imperative to immediately administer a fast-acting dose of calcium. Remember that your dog needs oral calcium to be applied to the gums, especially if it is critical.
Tip: Your dog cannot overdose on calcium. It is better to supply more than enough calcium than too little to avoid potential problems. Of course, always try and stick to the correct amount and contact the vet if you need any additional help.
Which Calcium Is Best?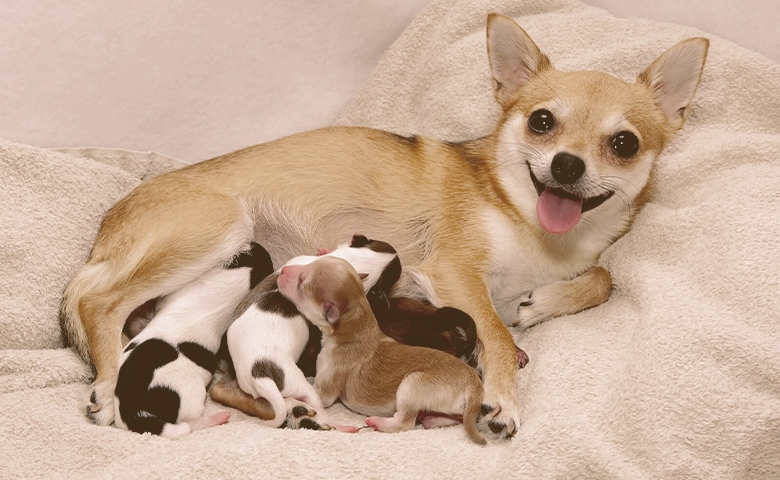 Calcium is essential for a strong, healthy birth and will also help the mother nurse her young successfully post-partum. The only last question that remains is which calcium is best for your dog? There are actually three options.
Calcium Carbonate
This is a very common type of calcium that is found in most supplements for humans and dogs. However, this type of calcium supplement must be ingested with food. Since the mother will not be eating during whelping, it's best to avoid this type of calcium until she is nursing.
Calcium Citrate
Unlike calcium carbonate, calcium citrate can be absorbed orally without the need for food. Therefore, calcium citrate is the most commonly used type of calcium during whelping. It can be applied as a gel right to the gums.
Calcium Gluconate
Lastly, there is calcium gluconate. This type of calcium is solely administered through IV or SubQ. As you might imagine, this type of calcium administration is most commonly done by professionals.
Final Thoughts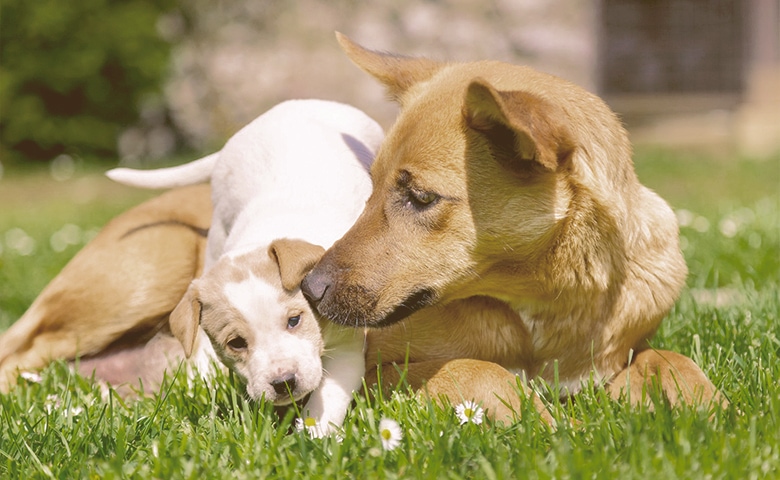 Calcium is undeniably important during the whelping and nursing period of your dog's life. However, it is important only to administer calcium after labor has started to avoid eclampsia.
While there is a specific dosage amount depending on your dog's size, the good thing is that there is no chance of your dog overdosing on calcium. While you want to try and stick closely to the right dosage, it is far better to be safe than sorry during whelping.
In any case, always consult with a veterinarian before administering anything to your pet.
Sources
Revival Animal
Midwoofery
The Spruce Pets
Rochester Hills Vet
Working Aussie Source
Aces Ukapitas