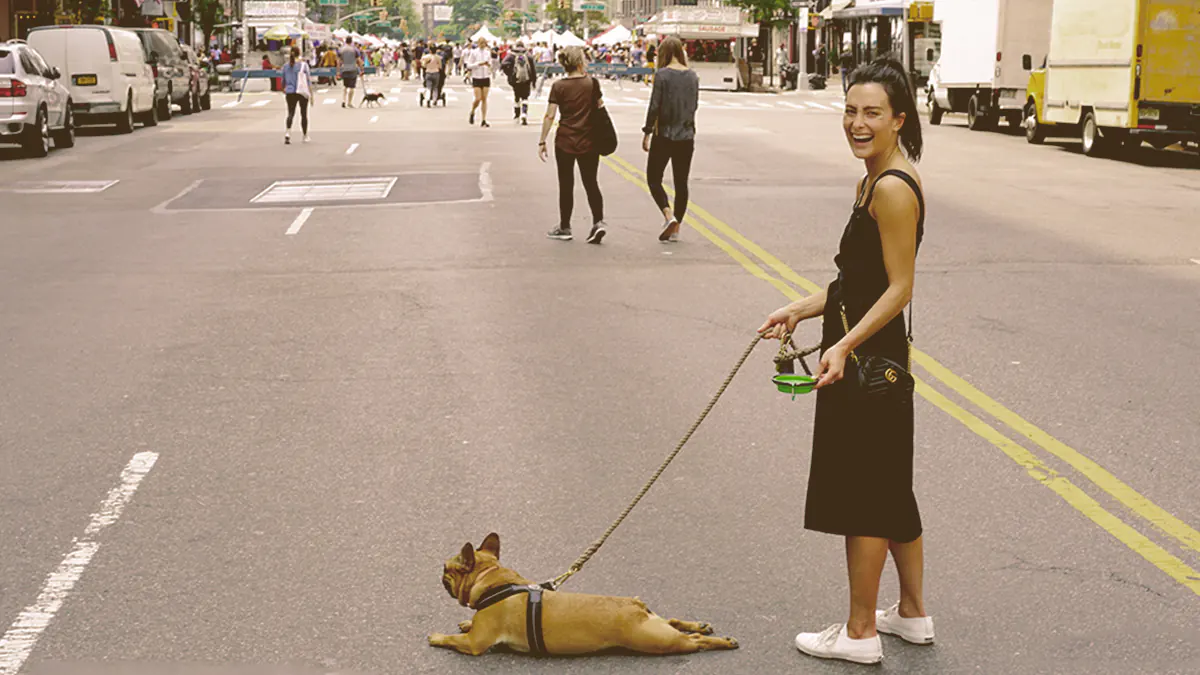 How to Train a French Bulldog: Quick & Easy Tips
Alex Vicente • Updated on August 28, 2023
This review contains affiliate links. Read more here.
Not a substitute for professional veterinary help.
French bulldogs are one of the most popular small dog breeds because of their cute faces, mild temperament, and the fact that they're great with kids. Training them, however, can be tricky.
While Frenchies are adorable, they're also stubborn.
Though, with enough elbow grease and treats, you can definitely train them.
Let's take a look at how to train a French bulldog.
Table of Contents
Types of Dog Training
French bulldogs are incredibly smart creatures.
If you keep them engaged and having fun, they can learn quickly.
It should always be a positive environment, full of fun and praise.
You'll also need many, many treats!
Depending on what you want your French bulldog trained to do, the steps may vary a little.
Crate Training
The first thing you should do when you get a new puppy is to show them their crate.
This makes crate training crucial as it sets the pace for future training.
Crates provide a safe space for your puppy to be able to adjust to its environment.
This is where it'll spend most of its time in the beginning.
They can use them for sleep or as a buffer when you have guests over.
Start off by placing the crate in an area where you spend a lot of time.
Your pup won't want to spend time in an isolated area.
When setting it up, use lots of comfy pillows and blankets.
Toys are also a great way to get your pet's attention.
Gently place the Frenchie in the crate and drop a few treats around it.
It's ok if the dog jumps out, it'll take a couple of tries.
Do this until the puppy stays in the crate without coaxing.
Training can take a few days or up to a week.
Make sure to leave plenty of treats and, more importantly, be patient.
For the first couple of weeks, don't close the crate doors.
Make sure that your dog understands there's a door there, but never lock them in.
After they get comfortable in the crate, you can start closing the door five minutes at a time.
Hang around with them for a while. Once they get used to it, you can start increasing the time gradually.
If trained properly, Frenchies can end up staying in their crates a lot.
This can be useful if you work long hours.
The dog will more likely make a mess in the crate instead of the rest of the house.
Potty Training
Probably the most important type of training is potty training.
There's nothing worse than coming home to a stinky surprise after a long day at work.
You can train French bulldogs to go outside or in a litter box.
The easiest way to potty train your puppy is to create a schedule.
You'll want to lead your dog outside (or to the litter box) at the same time every day.
Once as soon as they wake up, then every time they eat or drink.
This will lead to fewer potty accidents since your Frenchie will adapt to the schedule and stick to it.
If an accident does happen, make sure to clean it up quickly, or the pup might associate it with the bathroom.
Social Training
Social training is arguably the hardest of the three. And, if not handled properly, could lead to the injury of your Frenchie.
The trick is you want to start really early. When puppies are late to socialize, it could have negative effects on their behavior.
You can start as early as 8 weeks, and generally, it's better to start before they're 12 weeks old.
Usually, the pup will be a part of a litter. This helps a lot in the early stages.
If not, then you need to mimic parts of that environment.
The furball will want a lot of physical contact and playtime.
When meeting new people and dogs, make sure to have treats handy.
Never force your Frenchie into a situation, wait until they move towards the new friend.
Don't make any loud or sudden movements. Let your dog make first contact.
And as soon as they do, praise them and give them a treat.
If your French bulldog's over-aggressive, there may be an underlying medical condition.
Call your vet as soon as possible.
How to Discipline Your French Bulldog?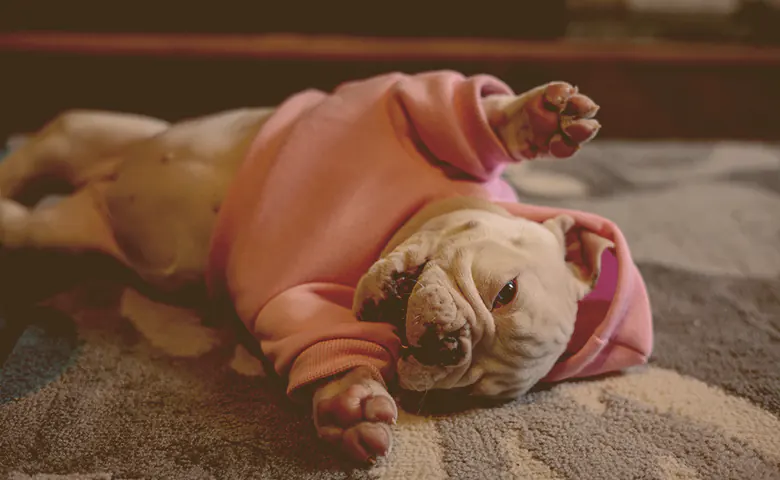 Discipline is an important part of any training, but with the French bulldog's stubborn streak, discipline might backfire.
Here are a few helpful tips and tricks to keep your Frenchie disciplined:
Give plenty of treats when they do something right
When they do something wrong, deal with it as soon as it happens
Stop playtime as a way to signal they did something wrong
Never use physical punishment
Don't raise your voice, use a firm voice instead
Don't take away meals as punishment
When disciplining, make sure that you are patient and calm. Excessive punishment can lead to long-term behavioral problems.
Tips and Tricks for Training Your French Bulldog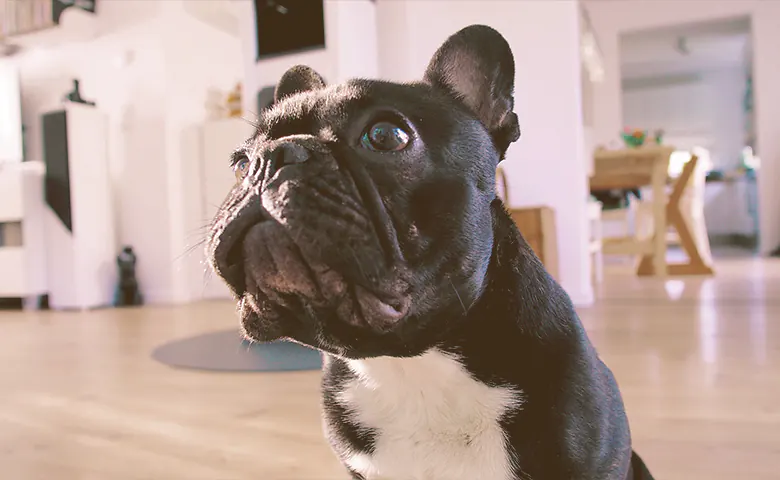 Some dogs are harder to train than others. If you are finding it tricky to discipline your pup, here are a few tips:
Be very patient
Use a leash, even indoors, to create structure
Only train for short periods of time
Stand your ground, don't give in because they're adorable
Switch out treats
Don't over-treat or it'll lose its meaning
If you are having a really hard time training your dog, it's a good idea to seek a professional.
Wrapping Up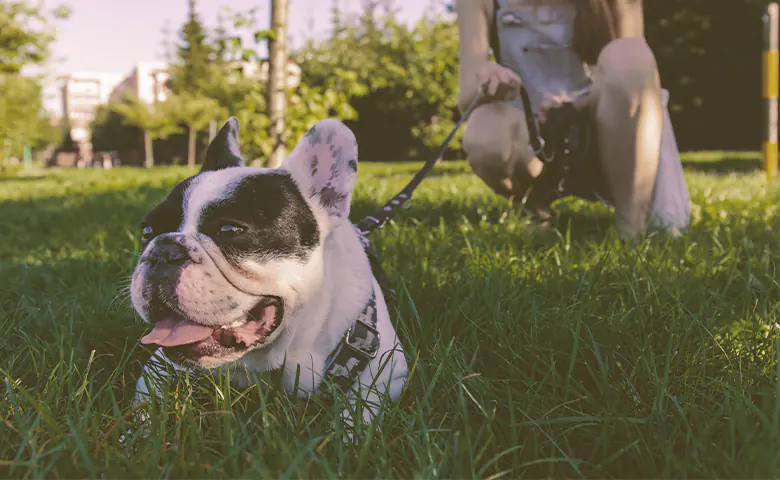 French bulldogs can be headstrong but are very intelligent dogs.
So, when wondering how to train a French bulldog, there are a few things you need to know.
The most important thing is to create a positive environment.
When the Frenchie does something right, make sure to give it lots of praise and treats.
On the other hand, when they do something wrong, stand your ground and use a firm but calm voice.
Never use physical violence because it will always backfire.