Are French Bulldogs Easy to Potty Train?
Alex Vicente • Updated on August 28, 2023
This review contains affiliate links. Read more here.
Not a substitute for professional veterinary help.
Until the age of 12 or 14 months, your French bulldog will still be considered a puppy, although it will continue to put on muscle mass until it's 2 years old.
Although your Frenchie is an intelligent and sociable dog, your patience will be tested when it comes to potty training.
Potty training your dog is just like potty training a child; it takes time, persistence, and a few accidents until it's done.
So, are French bulldogs easy to potty train? What are the best techniques and tips that you can follow to prevent accidents?
Keep on reading to learn more about this topic.
Table of Contents
Are French Bulldogs Easy to Potty Train?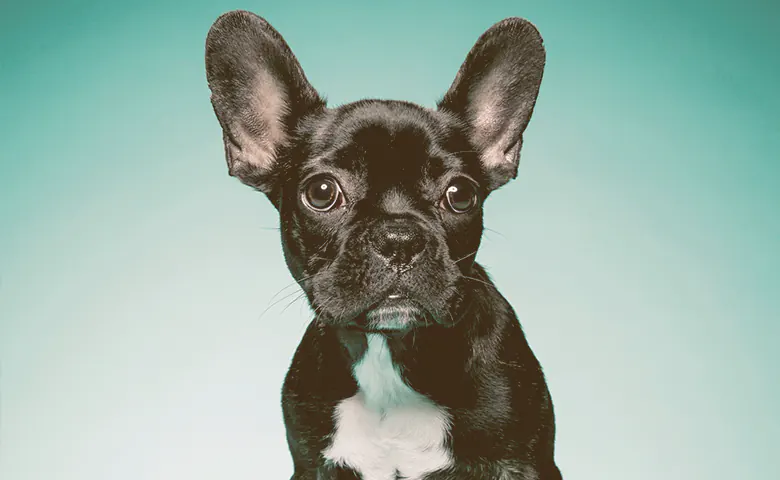 According to the Coren Ranking System of Canine Intelligence, French bulldogs rank at number 58 out of 137 breeds. This is pretty good and refers to the dog's ability to follow commands and orders after a few repetitions. This means that potty training a French bulldog can be easier than training other breeds, although it still takes time and effort.
Nevertheless, there are individual differences between dogs, and you shouldn't have unrealistic expectations when it comes to potty training your puppy. Instead, you should make sure that you're going to devote the right amount of time and be patient enough to train your puppy.
What Do You Need to Potty Train Your French Bulldog Puppy?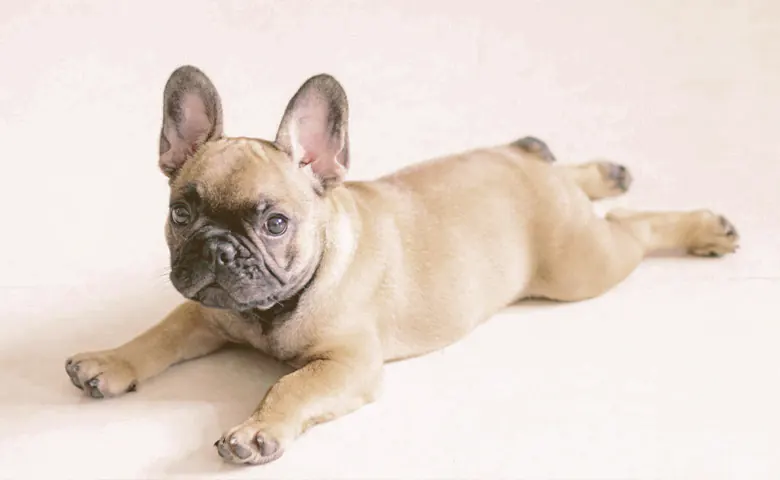 Before embarking on your potty training journey, you need to have all the necessary items.
Pet Training Puppy Pads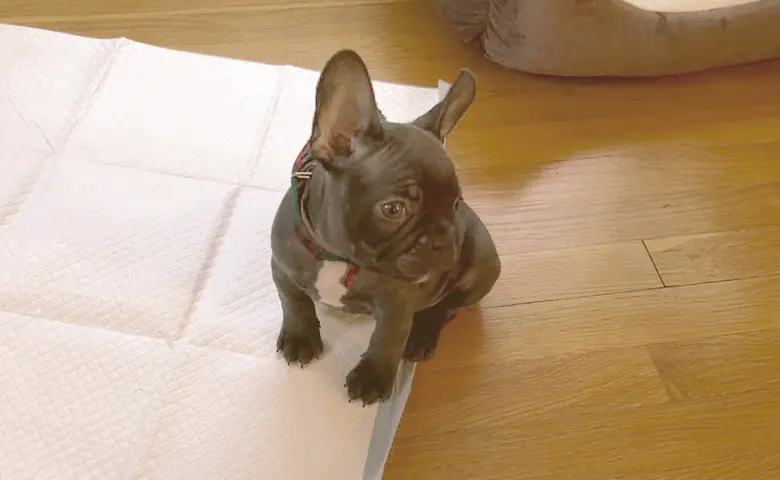 These pads resemble grass and feature multiple layers of protection to lock in the moisture and protect your house from accidents. You can either choose the scented or unscented versions.
The Frisco Dog Training & Potty Pads feature a fast-drying top layer that prevents tracking and keeps your house clean for indoor pets and puppies. In addition, the pads emit pheromones to attract puppies, so they know where to go without causing accidents in the rest of the house.
Leash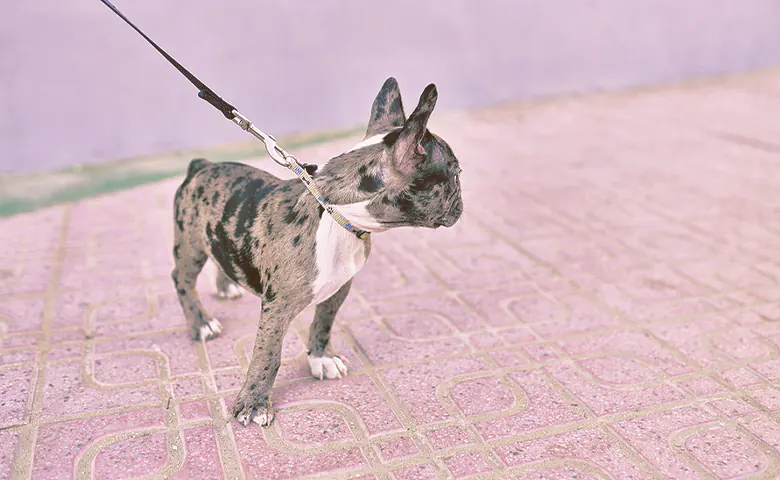 Since you'll be taking your dog outside for training purposes, you want to make sure that it's safe. Keep your puppy on a leash so it doesn't run away from you.
The PetSafe Premier Nylon Dog Leash is soft and doesn't harm your Frenchie puppy. But, at the same time, it keeps you in control.
Treats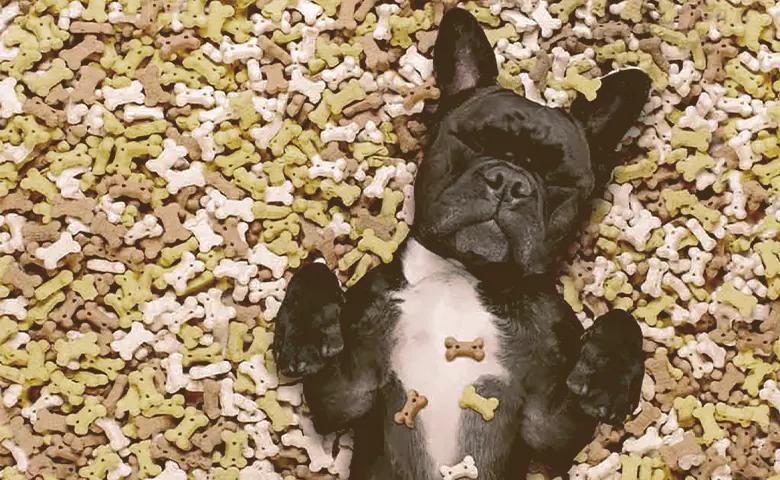 Treats work for encouraging and positively reinforcing the desired attitude when you're potty training your potty. This is why you should pick healthy treats that appeal to your Frenchie.
The Wellness Soft Puppy Bites Lamb & Salmon Recipe Grain-Free Dog Treats are formulated for dogs under the age of 1 year and contain natural meat with no by-products, wheat, or dairy. The treats are soft, so they work for puppies and are packed with DHA and omega 3 fatty acids.
Crate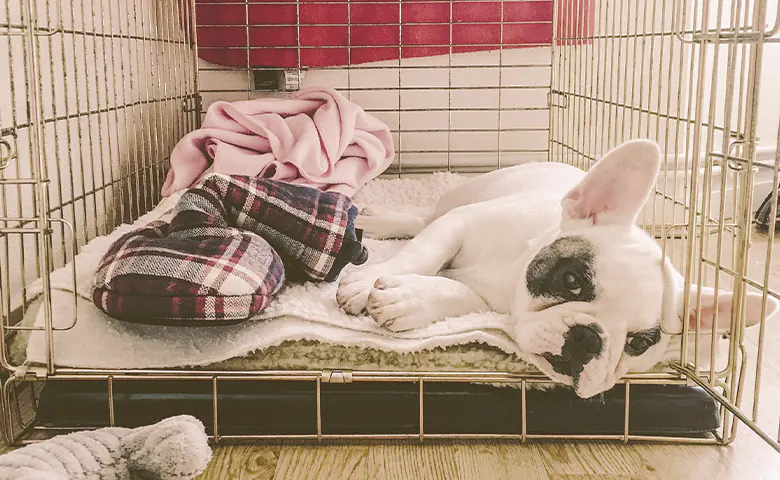 At night, it's best to keep the puppy's bed inside the crate to protect your floors. You can use the training pads to line the rest of the crate, so the puppy can do its business at night.
When you're picking a crate, we recommend that you consider something like the Frisco Heavy Duty Fold & Carry Single Door Collapsible Wire Dog Crate. It's big enough to fit your dog until it's older.
How to Potty Train Your French Bulldog Puppy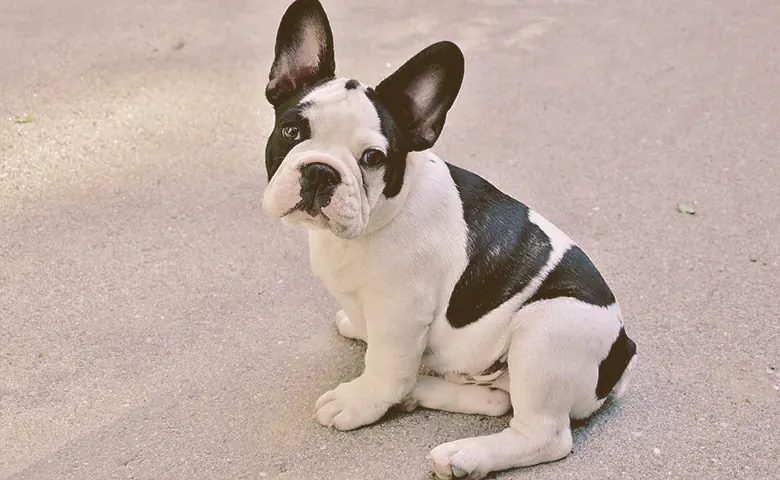 Following consistent steps will help you train your puppy faster. Here are some of the tips that can help you.
Schedule Consistent Potty Breaks
Consistency is one of the most critical factors that will help you potty train your puppy. By establishing a system, your puppy will know when and subsequently where they should go.
Take your puppy to pee when you both wake up, after eating and drinking, and after playing. Sticking to this schedule helps your puppy know when they're expected to go, so they won't just go in the middle of the living room.
Watch Your Puppy
While you're potty training your puppy, keep an eye on all the signs that they show before going, as this will help you be more prepared if your Frenchie is about to lose control. In addition, when you get to learn more about your French bulldog puppy, you'll be better at anticipating events before they happen by recognizing signs.
Some of the tell-tale signs are circling the room, moving back and forth from the same room, barking loudly, sniffing around you and around pieces of furniture, and whining to show discomfort.
Use the Pads
If your puppy is showing any of these signs, you should use one of the potty training pads if you can't take the puppy outside. If you have a dog flap on the door, and you can quickly give your access to your puppy.
But if your dog can't go outside, you can use the pads inside. This will help your dog understand where to go without causing a mess in the house.
Use a Phrase that they Can Identify
Use an easy phrase that your French bulldog can quickly identify and repeat it. An easy phrase like "go toilet" is an easy command that you can use whenever your dog starts to go, so they will associate this action with the words.
Reward Your Puppy
Once your puppy has gone to the toilet and done its business outside, or on the mat, you should use treats for positive reinforcement. This will show your puppy that it's doing a good job, so it will learn faster and stick to the newly learned attitude.
Learn More About Your Puppy
You need to be careful about your puppy's attitude so you can train it quickly. For example, if your dog enjoys spending time outside, don't bring it inside right after going to the toilet outside, as this will teach them to squeeze it and hold it so they can spend more time outside with you.
Clean Accidents
If your dog makes a mistake, clean the spot as soon as possible. Your puppy will smell the spot and think that it's OK to go in the same spot if you don't clean it.
Wrap Up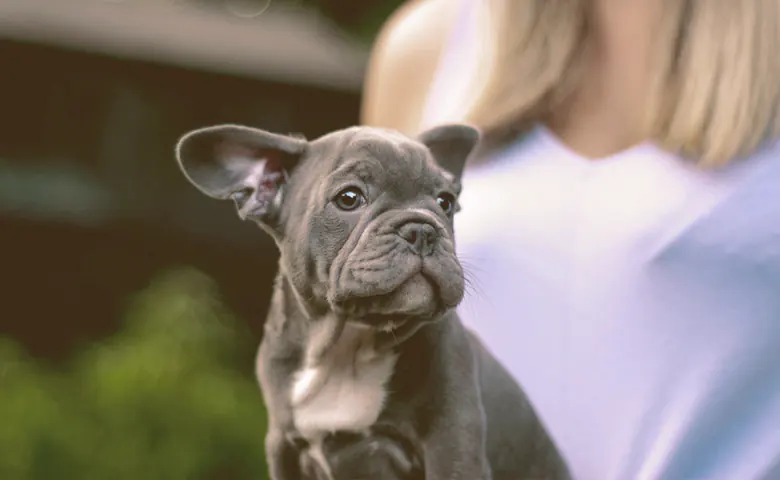 A French bulldog puppy isn't challenging to potty train, but you need to be patient, follow a consistent schedule, and watch out for signs. Be equipped with all the necessary tools, and give your puppy time. Soon enough, your puppy will learn about following the right toilet technique.