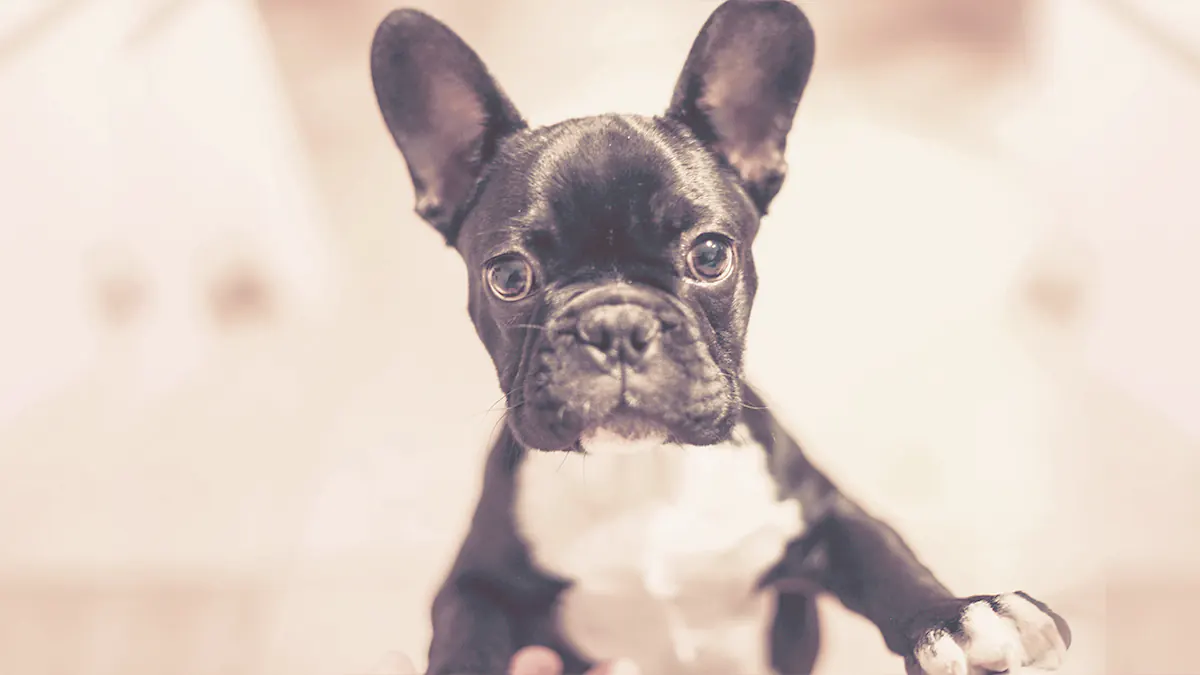 When Do Frenchies Stop Growing? Weight & Height Charts
Alex Vicente • Updated on August 1, 2023
This review contains affiliate links. Read more here.
Not a substitute for professional veterinary help.
If you own one of those playful clumsy Frenchies, you might be wondering, "When do Frenchies stop growing?
When do they reach their full size and maturity?"
Frenchies stop growing in size at about 12 months of age.
They reach a maximum height of around 12 inches, but their bodies keep getting heavier until the age of 19 months.
The weight gain typically stops at around 23 pounds.
As for their mental maturity, we can safely say they're fully developed after two years old.
In this article, we're going to talk about the French Bulldog's growth, what to expect, and how to handle issues should they appear, so be sure to stick around.
Table of Contents
What Can Affect a Frenchie's Growth?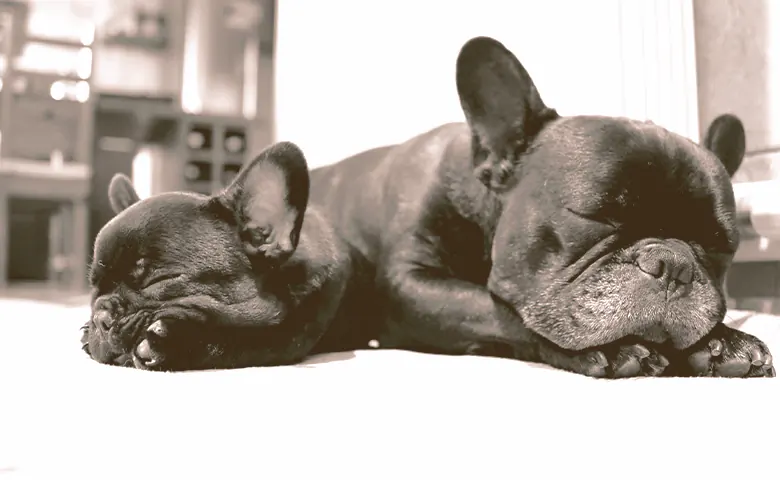 There are a few factors that could impair the growth of French bulldogs.
Let's break down each of these factors.
Genetics
Genetics always plays a role in controlling the physical traits of all living organisms.
The Frenchies aren't an exception.
Your French bulldog's growth could be slightly faster or slower than usual.
Additionally, the final growth size could slightly vary as well.
There's nothing you could do to change genetics.
Diseases
Many health issues could negatively affect the growth of your puppy.
You should always be on the lookout for those.
Animals can't complain of pain as we do, so it's important to have your puppy checked occasionally even if he doesn't show any symptoms.
If he does show symptoms or stops eating, that's more the reason for a vet's visit.
Malnutrition
Your little Frenchie needs food to grow.
If he doesn't get enough food, he won't be healthy as he grows.
Additionally, fewer nutrients in the body reduce its immunity and make it more susceptible to diseases.
Always make sure that your pup gets his fair share of food.
Worms
Having worms is quite confusing to dog owners.
They put enough food for the dog, the dog eats it all, but he remains weary and weak.
When dogs are infected by worms, they may show confusing symptoms like diarrhea and vomiting.
You should occasionally check your dog for worms even if you don't see any symptoms.
These worms could be transmitted to humans as well.
We can't stress enough how important it is to make sure that your dog has none.
Stages of Growth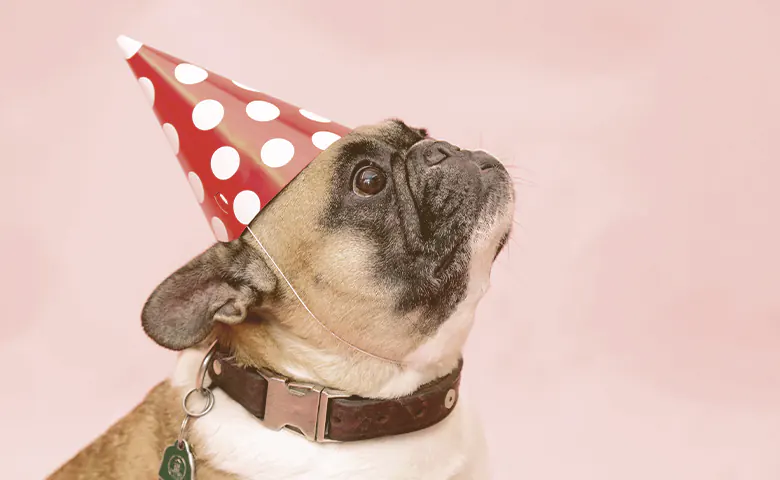 For you to make sure that your puppy is growing well, we'll give you weight and height charts of what you should expect to see till maturity.
If you notice a slight deviation from these numbers, visiting a vet is advised.
Weight Chart
| Age | Expected Weight |
| --- | --- |
| 3 months | 7 - 9 pounds |
| 6 months | 16 - 18 pounds |
| 9 months | 18 - 19 pounds |
| 12 months | 19 - 20 pounds |
| 19 months | 20 - 23 pounds |
Height Chart
| Age | Expected Height |
| --- | --- |
| 3 months | 4 - 6 inches |
| 6 months | 7 - 8.5 inches |
| 9 months | 9 - 11 inches |
| 12 months | 11 - 12 inches |
What Is the Maximum Height of French Bulldogs?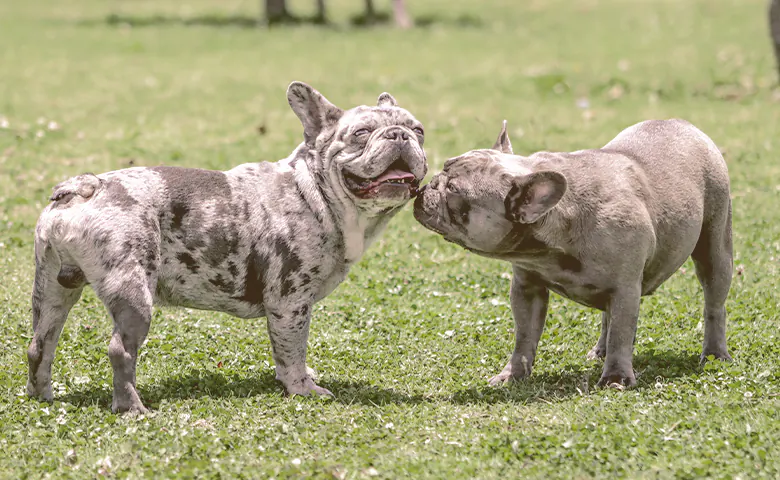 French bulldogs keep getting taller until the age of 12 months.
Some of them may stop getting taller before or after that, but not by much.
A French bulldog's height should average between 11 to 13 inches.
The maximum height you should expect for your Frenchie shouldn't exceed their parents' height.
If you have slightly taller parents, the height of the pup should be around the same.
While Frenchies may stop getting taller after 12 months, they can still get heavier.
Stay with us for more.
What Is the Maximum Weight of French Bulldogs?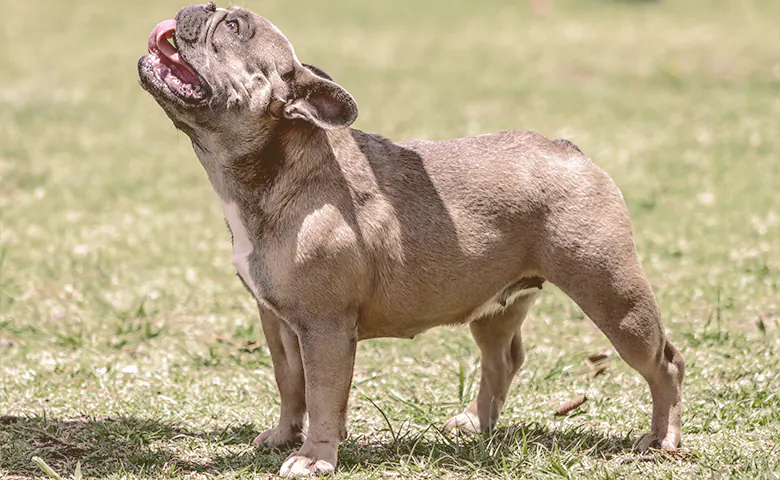 Some people assume that once the dog stops getting taller, its growth is complete.
That's not necessarily wrong, but it's not correct either.
Frenchies do stop getting taller at 12 months. However, their weight will keep increasing until the age of 19 months.
At this age, their weight should be anywhere between 19 lbs to 21 lbs.
Keep in mind that males are usually a couple of pounds heavier because their bodies have slightly higher muscle mass.
Higher weights at this age mean that your dog might be a little overweight, while lower weights denote malnutrition or diseases.
It's always recommended to take your dog to a vet at the ages of 12 months and 19 months to make sure that everything is alright.
Your dog could either be under or overweight.
What Should You Do If Your Dog's Weight Is Not Right?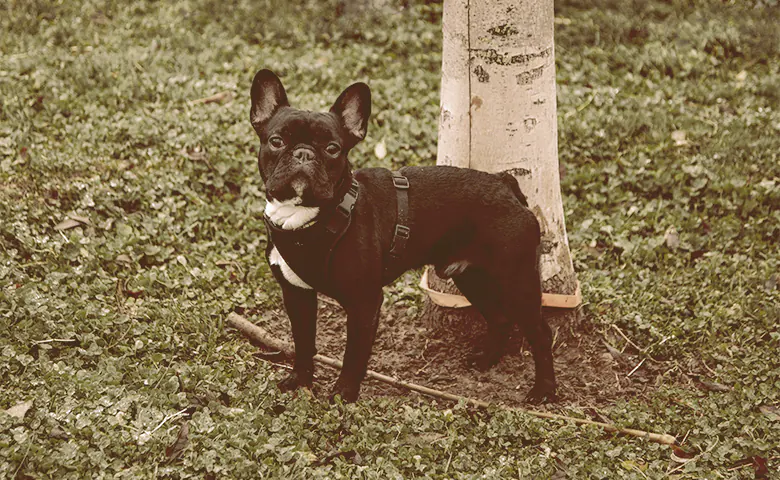 Many dog owners increase their dogs' meals if they notice they're not as heavy as they should be.
This might be the sensible thing to do, but your dog shouldn't reach the desired weight just by body fats.
There could be an underlying medical condition that's preventing your dog from getting the needed weight.
If there's a medical problem, your vet will help you treat it.
If there's not, he would still help you increase the food portions correctly without risking obesity.
When Frenchies are underweight, this is usually a medical problem.
Especially if they occasionally refuse their food.
In animals, refusing to eat is a red flag that something is wrong.
When Do French Bulldogs Fully Mature?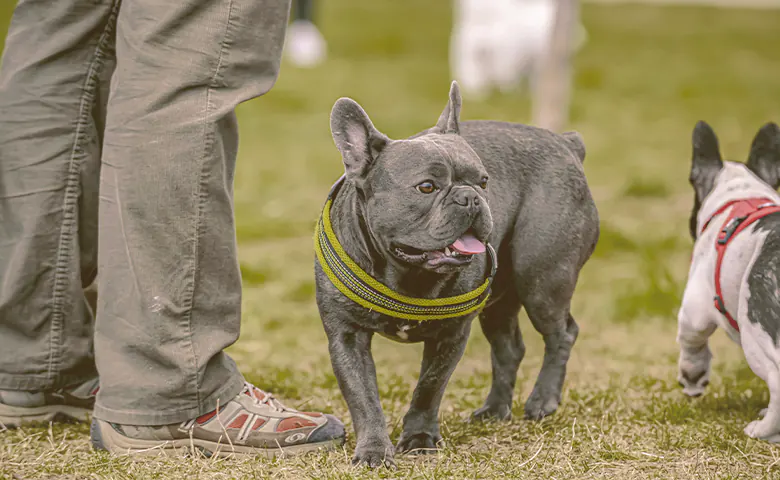 Even when Frenchies reach their maximum height and weight, it's not always possible to say that they're mentally developed as well.
Full mental development in Frenchies is hard to pinpoint, but it usually happens around two years old.
You can help your dog reach mental development faster by starting to socialize at the age of seven weeks.
It's when your dog is a lot more aware of people and when he's ready to learn the most.
If you skip the socializing step at that young age, your Frenchie is more likely to have behavioral and disciplinary issues.
The chances of behavioral issues are even higher in this particular breed because Frenchies are more excitable and clumsy than other breeds.
Final Thoughts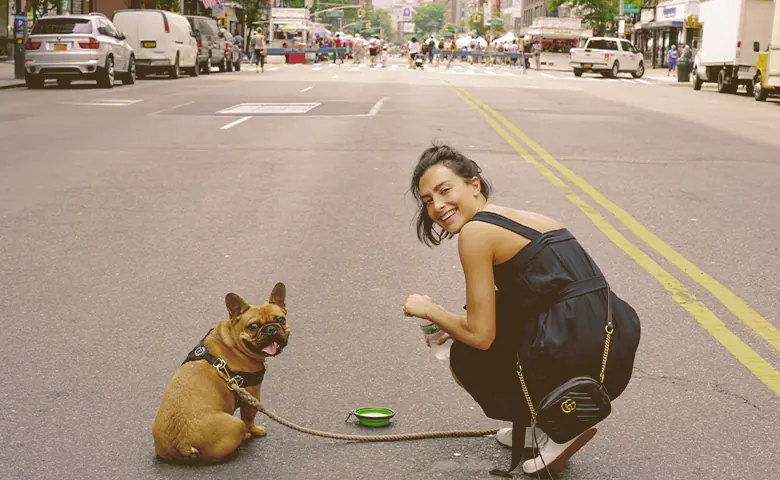 Frenchies could be clumsy and messy, but there's no doubt that they're adorable.
It's important to keep an eye out for any changes that could affect their health.
Take your Frenchie pup to the vet for occasional checkups to make sure that everything is okay.
Keep them well-fed, rested, stimulated, and you have yourself a loyal playful partner for life.