When Do French Bulldog Puppies Start Walking?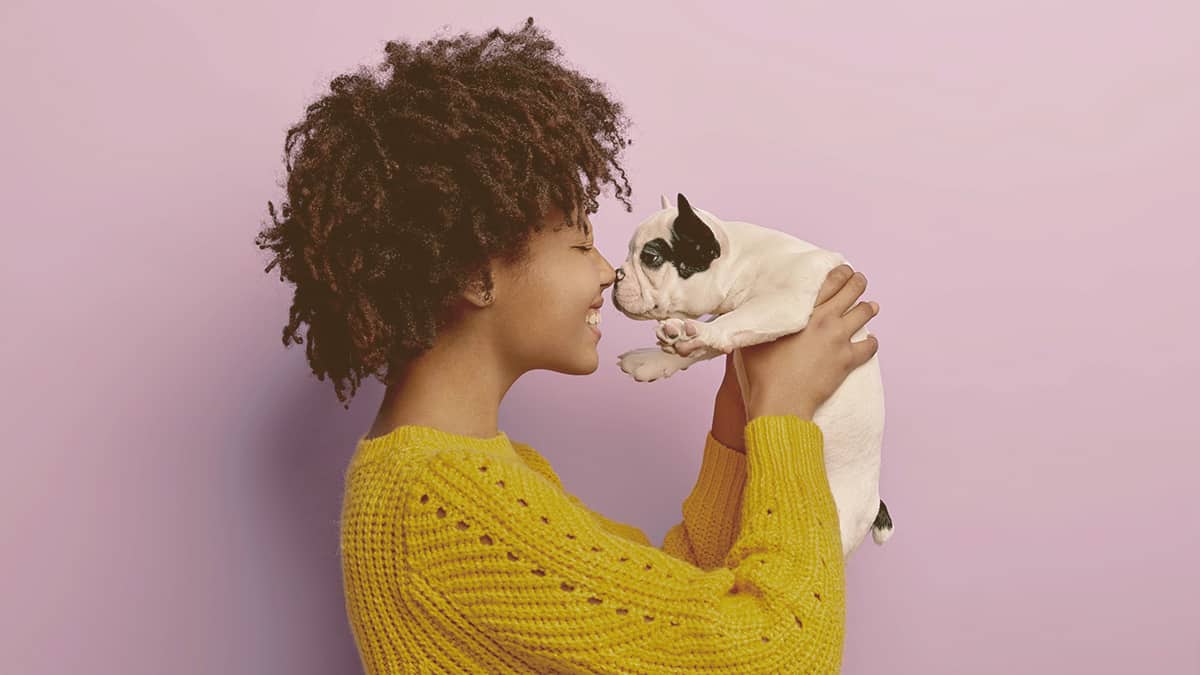 When Do French Bulldog Puppies Start Walking?
Alex Vicente • Updated on March 10, 2023
This review contains affiliate links. Read more here.
Not a substitute for professional veterinary help.
French Bulldogs can easily adapt to any living space, and this is one of the reasons why they're extremely popular as apartment dogs.
They're also affectionate, easy-going, and get along well with kids.
If you have a nursing Frenchie or have recently adopted a puppy, you need to be aware of the growth milestones to keep track of your pup's development.
So, when do French Bulldog puppies start walking?
Keep on reading to learn more about this.
Table of Contents
When Do French Bulldog Puppies Start Walking?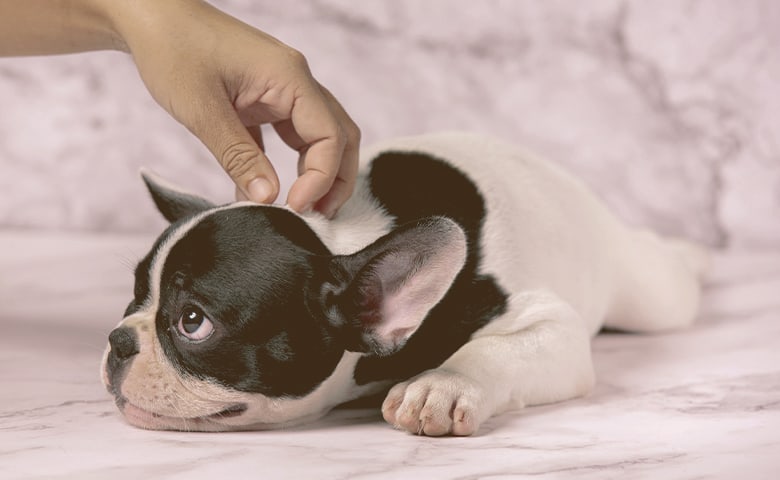 During the first weeks of their lives, French Bulldog puppies will be helpless.
They're born deaf and blind, and they need consistent attention from their mother.
As a pet owner, you should make sure that the mother is able to take care of all the litter and that she's keeping them warm.
The puppies' eyes begin to open by the time they're two or three weeks old, and they usually cuddle with each other because they're still unable to control their body temperature.
However, at this time, your Frenchie puppies will become more alert and start to stand up on their own.
The puppies will still be weak, and they won't try to wander away from the mother.
At the age of three weeks, your French Bulldog puppies will be more active.
They might start playing with each other or even climb out of the bed where the mother is keeping them.
Healthy French Bulldog puppies should be able to walk, run, and play by the time they're four weeks old.
If you notice that one of the puppies isn't moving properly, then you need to take it to the vet for a thorough checkup.
Even though puppies start walking by the time they're one month old, they're still weak and won't have much energy for long hours of playing.
This is why you need to make sure that they're always able to get back to the bed for rest when they need to.
Do French Bulldog Puppies Need to Go for Walks?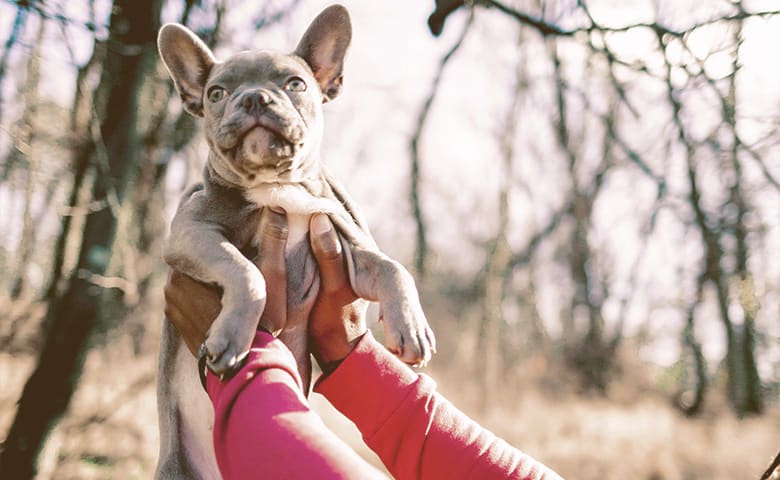 French Bulldogs are highly adaptable and can live in small apartments, and this is the main reason why some people think that these dogs are lazy and don't need much exercise.
However, this is not true.
As a matter of fact, all dogs, including French Bulldogs, need to exercise and walk daily for their physical and mental development.
These dogs have a lot of energy, and if you don't walk your Frenchie regularly, it will suffer from boredom and anxiety.
Bored dogs can also engage in destructive behavioral patterns like chewing on furniture pieces, digging, barking, and licking the paws.
Exercising and walking should be part of your puppy's life as soon as it starts walking with no issues.
Here are some reasons why you should walk or play with your French Bulldog puppy every day.
Going for walks is essential to promote the natural pack instincts of the puppy. It activates the basic instinct of leaving the den and looking for food that the dog's ancestors had in the past.
Puppies that don't exercise and go for weight often are likely to put on weight. Obesity is a serious problem that leads to several health issues, including bone issues, cardiovascular diseases, and skin infections.
Exercising and walking outside is essential for the puppy's mental stimulation. A puppy needs to leave the house to get to know the environment and understand the things around. Walking and playing provide the puppy with essential mental stimulation.
If you have a little puppy that you're taking care of, walking and exercising provide an excellent opportunity for your Frenchie to interact with other puppies and dogs. Early socialization is essential for the dog's mental and emotional health and guarantees that it will be able to tolerate other pets in the house later on.
Exercising your French Bulldog is your chance to teach and practice obedience skills. You'll be able to teach your dog how to behave in specific situations, enforcing good behavior.
Walking and all sorts of exercise and play will strengthen your relationship with your French Bulldog puppy. Without this kind of interaction, your puppy will feel emotionally deprived and might suffer from anxiety.
How Much Walking Do French Bulldog Puppies Need?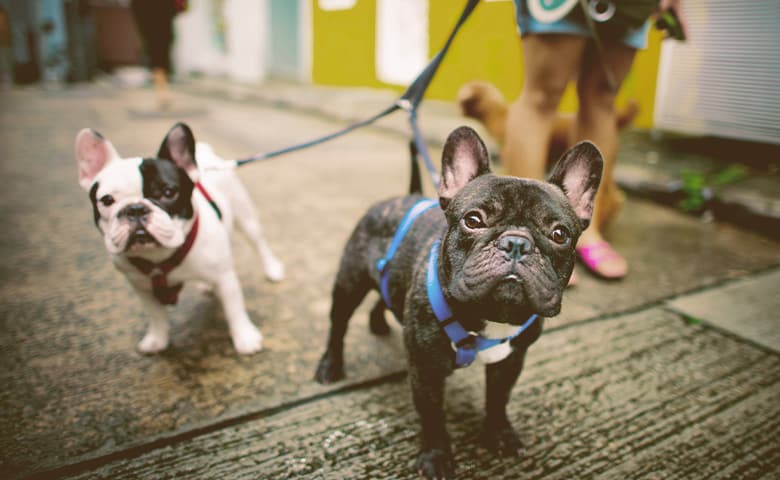 Walking your puppy is essential for its health, but you need to determine how much time your puppy should be walking, depending on its age.
At a very young age, puppies have weak joints and bones, so too much walking will actually cause pain and might even injure the dog.
Here is a guide on how much walking your puppy needs.
At two weeks old, it's best to let the puppy when it feels comfortable. The puppy is still fragile, and it needs to spend most of its time cuddled by the mother, so walking around might hurt it.
At four weeks old, the puppy will be more playful. Although it might walk more around the house, taking it for regular walks isn't recommended because it has a weak immune system and might get sick.
At two months old, you can start talking to the puppies outside for about 5 minutes. This can be done once a day and increased to twice a day if you feel that your puppies can tolerate it.
At four months old, the puppy is able to tolerate being outside. A short walk of 10 to 12 minutes will be able to stimulate its body and mind.
At five months old, a French Bulldog puppy can walk for up to 15 minutes at a time. You can take your puppy for two walks a day.
At seven months old, you can take your puppy for 20-minute walks once or twice a day, depending on the weather.
At nine months old, your puppy can go for long walks. A 30-minute walk twice a day will be enough to keep your Frenchie stimulated and entertained.
An adult Frenchie enjoys going for 30-minute walks once or twice a day, although some dogs might be more active and will need longer walks or play sessions. As your dog gets older, you need to pay attention to its health.
Too much walking can harm your French Bulldog if it suffers from arthritis or another bone problem.
Wrap Up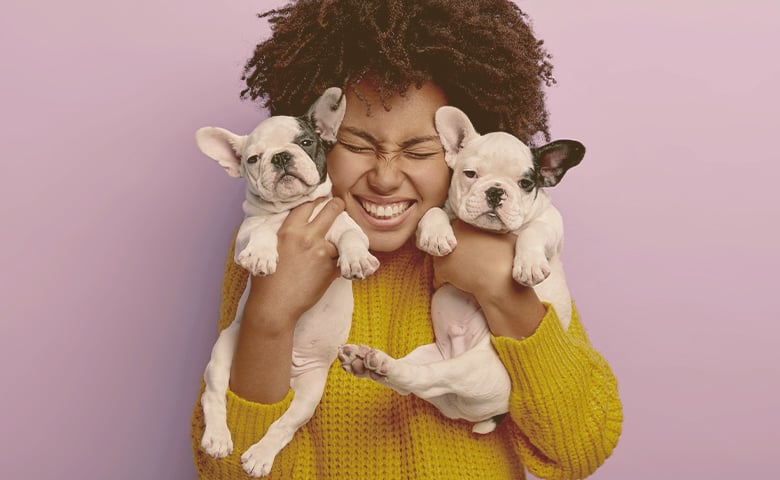 French Bulldog puppies are born completely helpless, but they start moving around when they're about two weeks old.
Over time, you'll be able to see the puppies moving more often, and they can start walking around the house when they're one month old.
Regular walks and exercise are essential for your Frenchie's health, but you need to schedule and plan walking sessions according to the puppy's health and age.