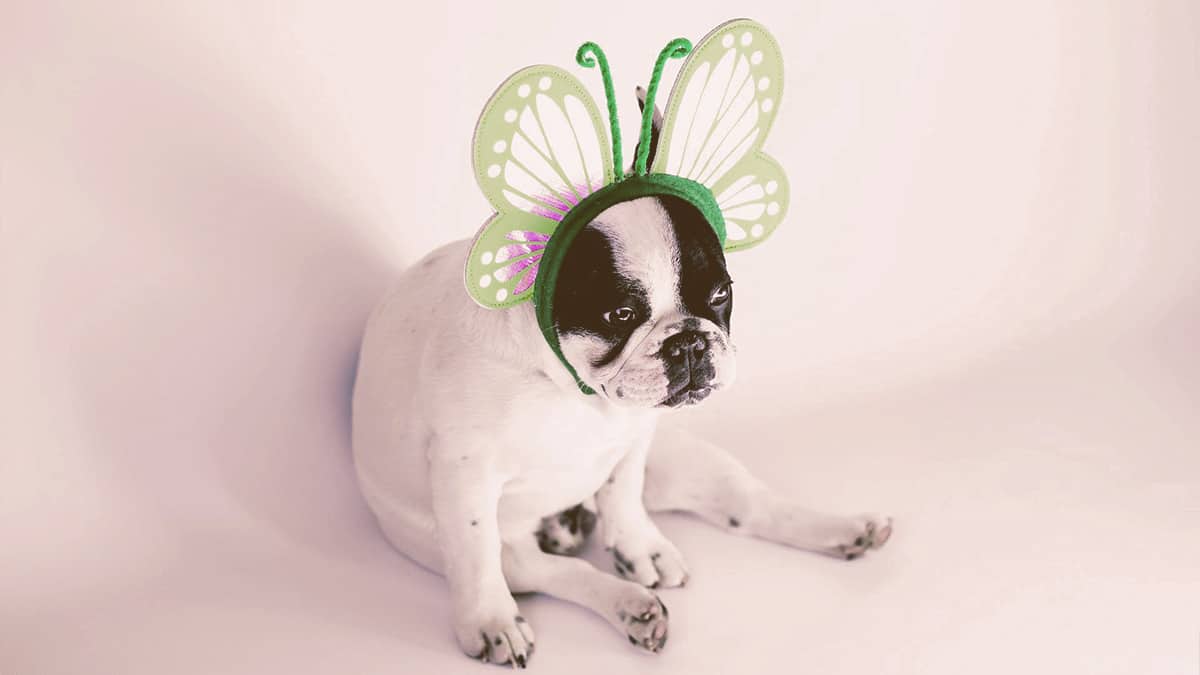 Why Do French Bulldogs Sit Funny + Popular Positions
Alex Vicente • Updated on August 18, 2023
This review contains affiliate links. Read more here.
Not a substitute for professional veterinary help.
Owning a lovable Frenchie, like with everything else, comes with both its good moments and its bad ones.
Seeing how that's the case, you may have noticed how often your puppy holds itself up in silly positions.
And since you're its caretaker, naturally you found yourself concerned, wondering if those weird sitting poses are an indication of a problem.
No worries! We've got your back in this article, as we tackle the mystery questions that is, why do French bulldogs sit funny?
Let's get started.
Table of Contents
Why Do French Bulldogs Sit Weird?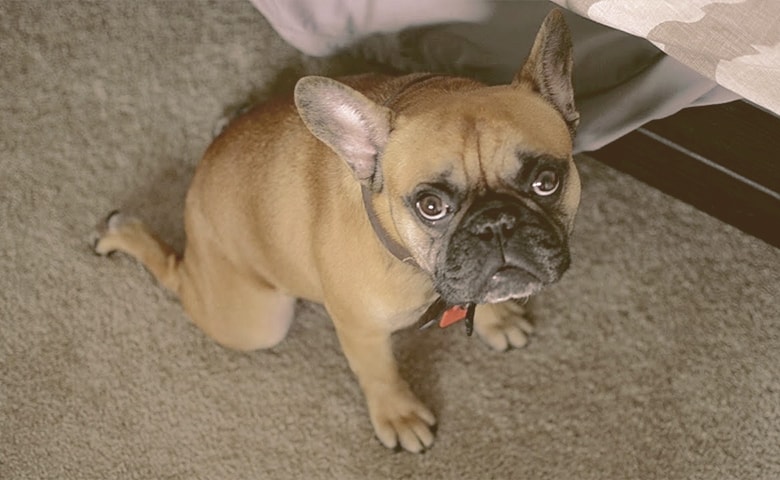 You may have caught your Frenchie imitating the way humans sit with their back straight and legs bent forward.
Other times, you may have found it splayed on its tummy with its hind legs bent forward—similar to how a frog would sit.
So, the reasonable question here is, why is that?
Why do French bulldogs often sit funny?
There are many reasons for this universal habit.
All Frenchies share the same short, stocky body and face the same health problems.
As a result, their owners often find them sitting in weird positions.
Below, we'll explain to you in further detail what those causes are.
Comfort Reasons
Breeding here refers to the French bulldog's origins.
These dogs come from the brachycephalic family tree of flat-faced dogs. They have no tails, along with bodies that are small and heavy.
In addition, Frenchies have short legs that aren't fully equipped to carry their weight around.
This leads to lower-back and lumbar issues.
So, to alleviate the pressure, they often prop themselves up in strange sitting positions.
It may come across as funny to us, but it's pretty important in the long run for your puppy to sit however it feels comfortable.
Medicinal Reasons
As part of the brachycephalic breed, French bulldogs are naturally prone to have multiple health problems from birth.
They regularly face issues with breathing, digestion, sun exposure, and overheating.
In some cases, your puppy sitting funny indicates that there's an underlying, medical cause.
These may include hip dysplasia, obesity, knee damage, infected anal glands, a spinal issue, or arthritis.
Simply put, if you find your Frenchie constantly sitting in weird positions, you may need to check in with a vet and make sure that everything's ok with your puppy.
Entertainment Purposes
Frenchies are still dogs, and all dogs need their fair share of attentive care from you.
That's why they may resort to imitating how you sit just to catch your eye and make you smile.
It's not always the case, but it's how they often show their love to you.
Other times, your Frenchie may sit funny near your leg or on top of it.
That's another way of them trying to grab your attention.
It's also how they mark their territory so that other dogs know to avoid you.
If your pup has silly sitting habits that get you to pet them, then there's no room for concern.
Why Does a French Bulldog Often Sit like a Frog?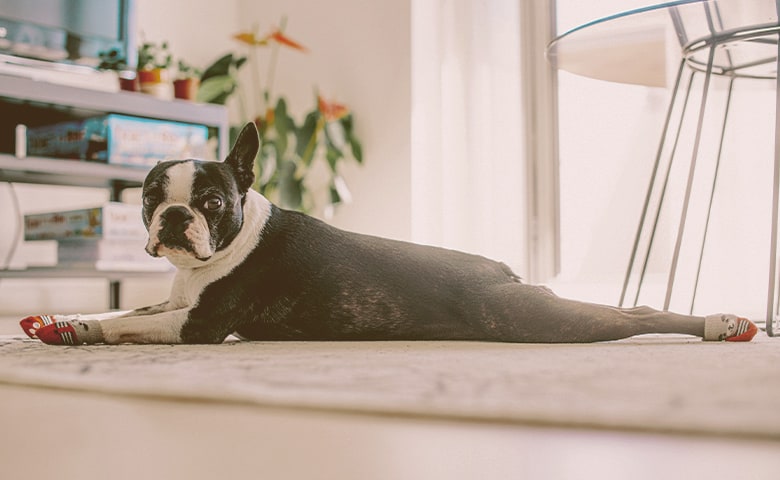 Sometimes, you'll look for your puppy only to find it laying down on its stomach, front legs forward and hind legs back—just like a frog.
You may be tempted to smile or even pick them up, but we're here to tell you that there's a good reason why your puppy should keep sitting like that for a while.
French bulldogs are known for how quickly they overheat.
Since they face breathing problems their whole lives, they can't exert too much effort.
In other words, they shouldn't run, go on long walks, or play with highly energetic dogs.
This position helps them absorb whatever coolness there is in the ground.
Gradually, their body heat will disperse and your puppy will regain their normal body temperature (101°F – 38°C).
What Are Other Funny Positions French Bulldogs Sit In?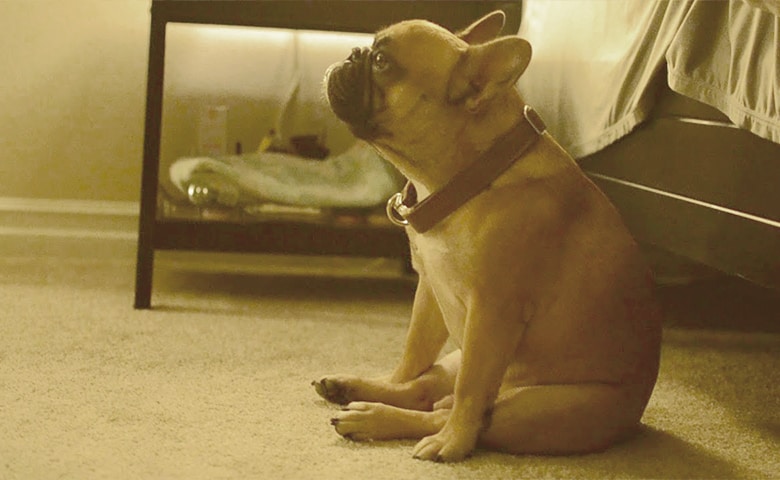 The frog position isn't the only funny sitting pose you'll often find your French bulldog in.
For similar medical and physical reasons, your puppy might sit in one of the following postures:
The Sitting Up and Down
A French bulldog will sometimes sit on its bum, with its legs stretched in front of them.
This is known as the sitting up and down position.
Your Frenchie will help itself to this posture as a way to support their lower back and prop their bulky bellies forward.
In some instances, your puppy sitting like this will mean that they're having lower-body or hip problems.
The Puppy Position
The puppy position, or the puppy sit, is the most common posture you'll find French bulldogs sitting in.
It's where they sink their bodies to one side while having one hind leg out.
They'll support themselves up with the help of their two front legs.
It's not a healthy position to leave your puppy in and they'll only sit like that if they're feeling pain in their spine, knee, or back.
Check with a vet to see if it's just a temporary issue, like a muscle sprain.
If not, your Frenchie might need to undergo physiotherapy.
Should I Correct My French Bulldog's Posture?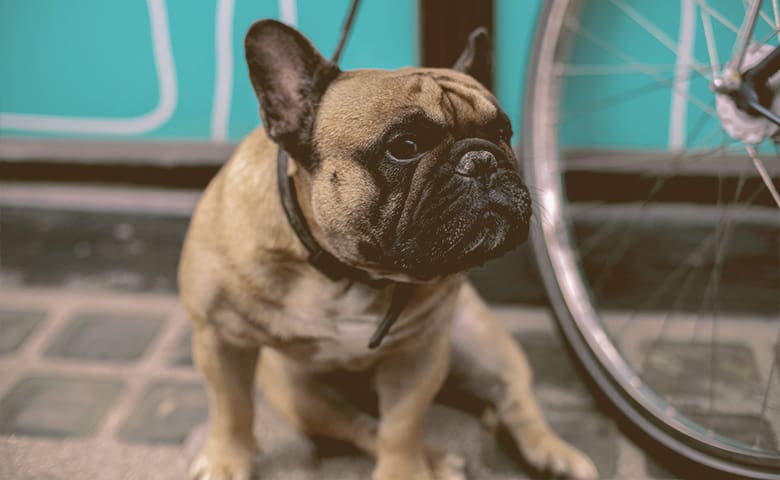 More often than not, you don't need to pick your puppy up when they're sitting silly.
Especially in their growing phase, a French bulldog needs to sit in weird positions to encourage proper muscle growth.
With that said, however, if their funny sitting habits continue, you may need to take your Frenchie to a vet for a check-up.
The sooner you address sensitive issues, such as arthritis, the faster your puppy will recover.
Wrapping Up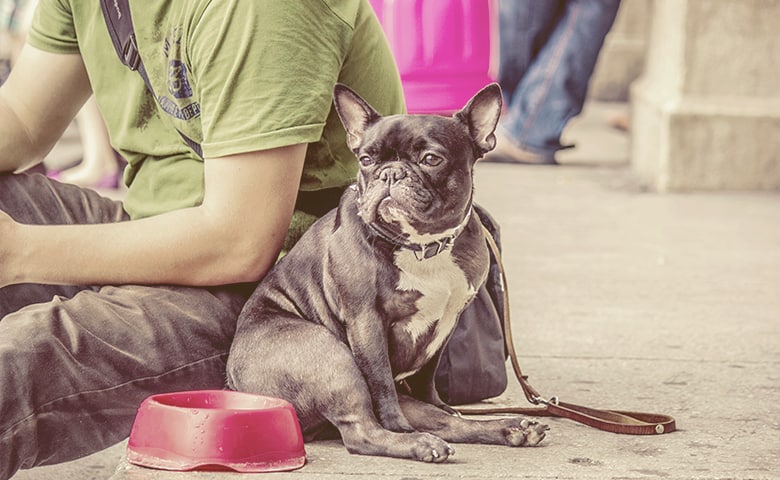 Why do French bulldogs sit funny?
Well, there are many reasons why your Frenchie sits in silly positions, including alleviating the pain in its lower body.
It's only when you find them frequently sitting in these strange poses that you should be concerned.
So, with that said, make sure that you're closely monitoring your French bulldog's sitting habits so that you can identify any possible problems early on.