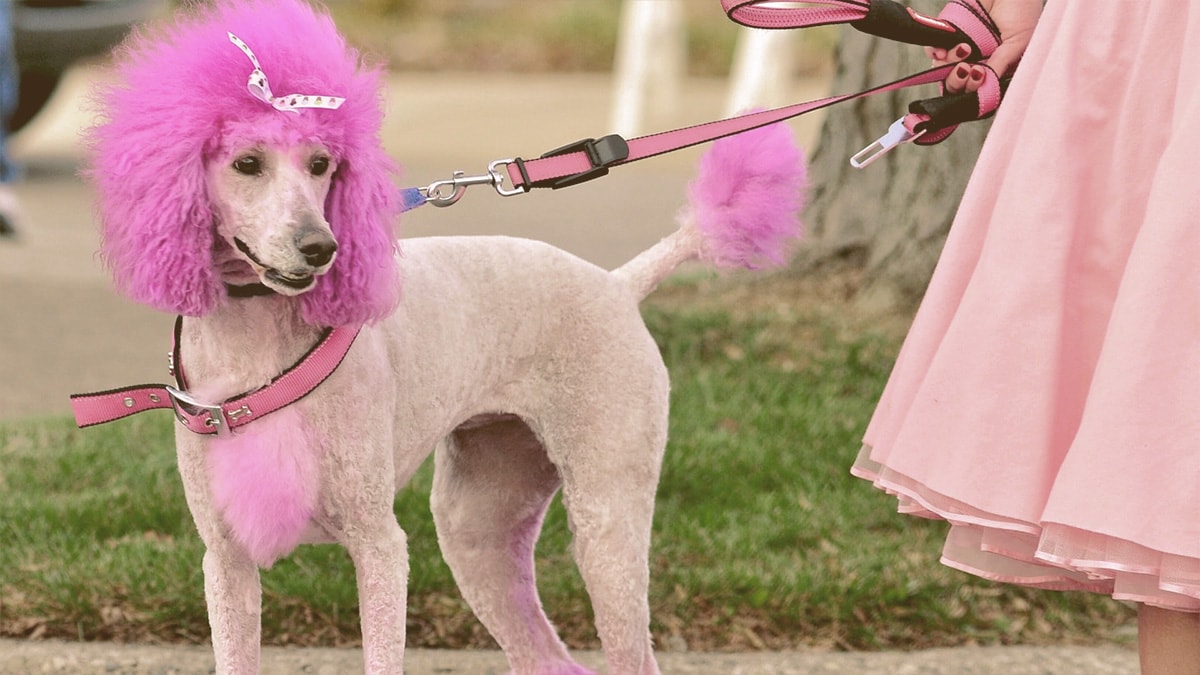 These Are the States That Make It Illegal To Dye Your Dog
Alex Vicente • Updated on August 18, 2023
This review contains affiliate links. Read more here.
Not a substitute for professional veterinary help.
Dying dogs is an activity that has grown in popularity over recent years.
The dye allows owners to showcase their favorite colors or celebrate an event through their dog, but questions about dog dyeing's legality and safety are common.
The states that make it illegal to dye your dog's hair are Maine, Colorado, South Carolina, and Florida. Colorado and Maine have laws specifically against dyeing animals for showcase or sale. The dyeing of dogs is a gray area of the law, with few places having explicit laws.
Fines have been handed out in the past, but most states allow dyeing to occur in most animals.
Simply put, this is an area where most laws have not caught up to the practice.
Still, the occasional state has laws that could be interpreted to make it illegal. Continue reading for more details on how and why.
Table of Contents
States with Laws About Dyeing Animals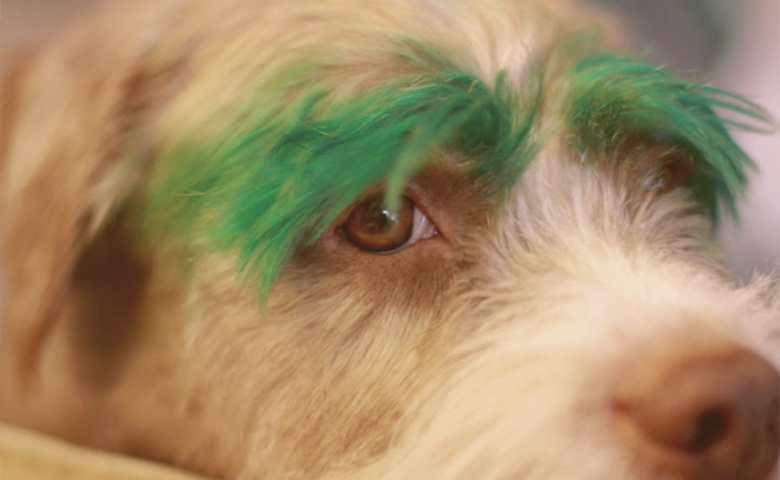 The majority of states do not have laws governing the specific dyeing of dogs.
In fact, most states only have laws making the dyeing of chicks and rabbits illegal.
The dyeing of dogs becomes a factor depending on the wording of these laws.
At the same time, some states are explicit in banning dyeing only for certain animals; others extend protections to many creatures.
This may not be an exhaustive list, and it is mainly up to interpretation.
Most dog owners who dye their pets have no issues, but depending on how law enforcement reads the law, they could give you a hard time.
Use your judgment in combination with the information provided here.
A summary and excerpt of various state laws governing the use of animals for things like prizes and dyeing can be found here for easy access.
As expected, most of these laws specifically discuss chickens, other fowl, and rabbits, but the language may not clearly allow dogs to be dyed.
Other resources that you may be interested in:
Colorado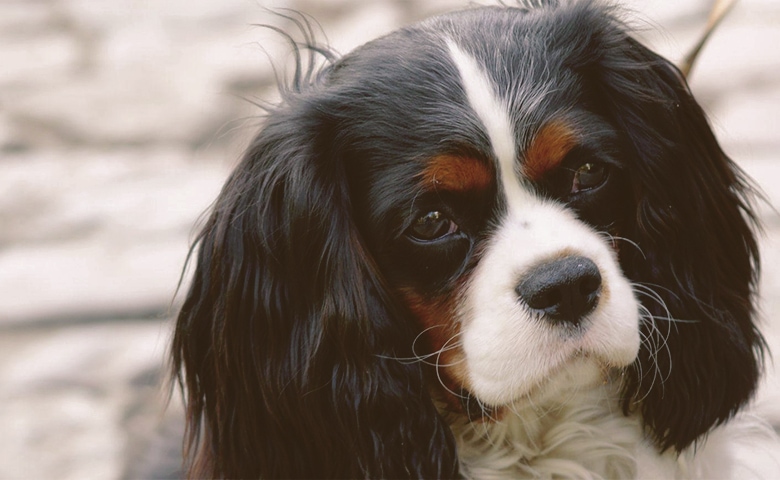 Colorado is one state with a history of fining groomers who have dyed their pet, although it is rare.
In Colorado's wording of the law, the dyeing of all animals is illegal, making it a clear-cut case.
A salon owner in Boulder, Colorado faced charges back in 2009, bringing this old law to light.
By the letter of the law, dyeing your dog is illegal in Colorado.
However, many salons still offer the service throughout the state, and cases, where fines are handed out, are extremely rare.
Most citizens seem to agree that the law is antiquated, but that does not change the situation's legality.
In the case mentioned above, the salon owner who dyed her poodle pink did not have to pay fines but was ordered to no longer dye animals or risk further action.
Maine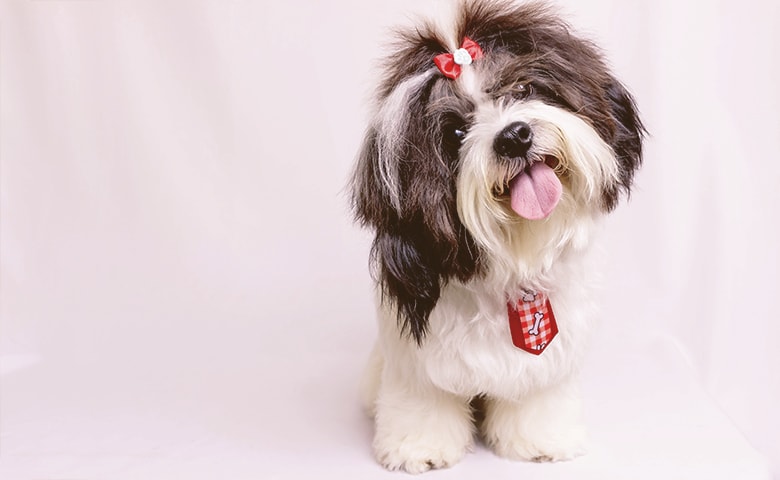 Maine's laws surrounding the dyeing of animals are similar to Colorado's; the legislation specifies that the dyeing of any animal that will be sold, shown, raffled, or given away is illegal.
Most dog owners do not have to worry about this, but there is a chance that law officials could be sticklers about it.
If you are showcasing your dog in public while dyed, it may be illegal under the "shown" clause.
Although this original wording was almost certainly intended for shows and official events, the language is unclear enough that there could be an argument against normal dyeing.
As such, it is best to exercise caution when dyeing your dog in Maine.
While problems are not expected, as most people are okay with dyeing dogs, it cannot hurt to be careful.
How to Safely Dye Your Dog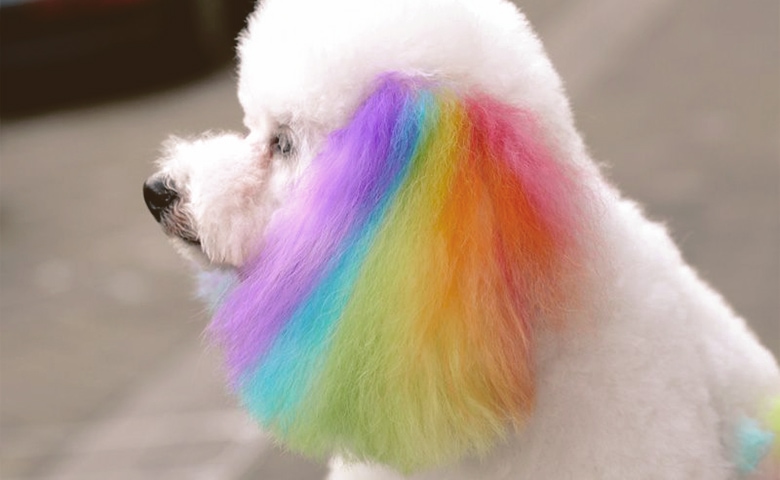 While most states do not have explicit laws against the dyeing of dogs, there are some activists and groups who stand vehemently opposed to the practice.
Dyeing, especially when not practiced correctly, can damage the animal and cause serious health issues.
These issues vary from case to case and animal to animal, but reactions to dye are hard to predict.
If you choose to dye your dog, it is best to visit a reputable groomer and have it done there.
They will have specialized dyes made for dogs to reduce the risks and dangers, as well as the knowledge to avoid common mistakes.
Taking some additional time to find licensed groomers with animal dye will help protect your pet.
Otherwise, if you are attached to dyeing your dog yourself, there are some dangers to know and avoid.
What Kind of Dye to Use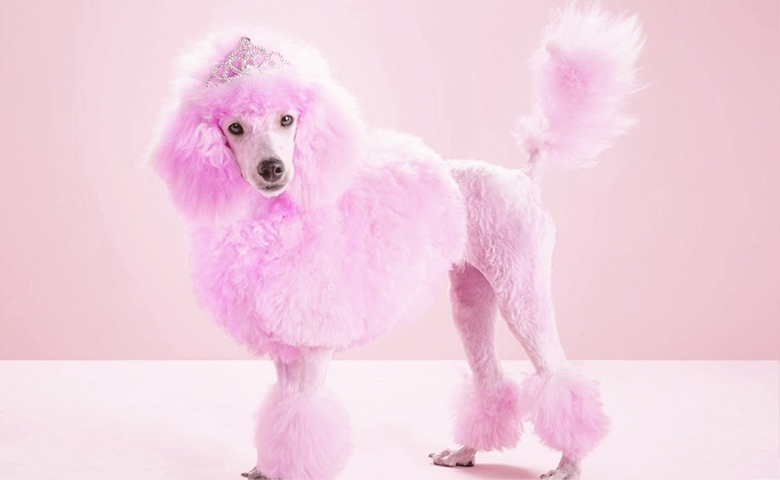 Several different causes can lead to skin burns or rashes appearing on your dog after dyeing.
These range from serious ordeals that can bother your dog and be visible, to more minor annoyances that cause their skin to itch and be uncomfortable.
The best way to avoid a toxic reaction to dye is to use natural or specially-made dye for animals and furs.
Human dyes can contain toxic chemicals that cause harmful reactions to dog skin.
Some of the best ways to dye your dog's fur include:
Food Coloring
Food coloring sounds strange at first, but many groomers say it is the safest way to dye your dog's hair.
Because all of the ingredients are natural and non-toxic, there is little extra risk to your pet.
Plus, it can be mixed into a water bottle and sprayed on your dog's fur.
Pet-Friendly Dyes
Pet-friendly dyes are a common choice that appears when searching for animal dyes.
These are specially formulated to avoid the use of harsh chemicals to avoid allergic reactions and are available in a variety of types.
Fur Chalk
Fur chalk is a great option for coloring your dog over a smaller period.
The chalk can either be applied directly to your dog or crafted into a paste and spread on the fur.
While other methods may have a tough time washing out, chalk is likely to come out quickly with some shampoo.
Whatever you use, ensure that the ingredients are natural and organic.
Otherwise, the chemicals could easily cause allergic reactions that could even result in death.
Human dye should never be used due to the toxic chemicals inside; your dog could ingest them and get seriously hurt.
Do Not Dye Your Dog If They Have Sensitive Skin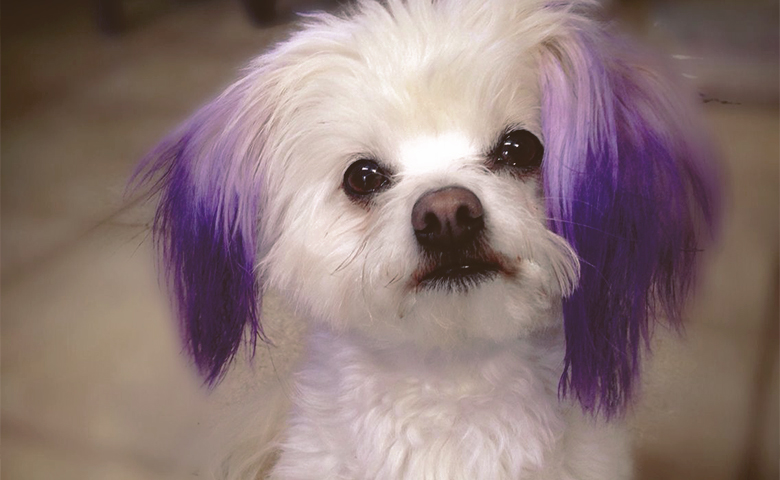 Despite your best efforts in choosing and correctly applying dye, your dog may still have a bad reaction.
This is something that is difficult to tell before it happens, but there are some signs that you should avoid the process early on.
If your dog has sensitive skin or allergies, it is best to avoid all dye.
They are more likely to react poorly to all dyes and substances placed on their skin, causing discomfort and stress.
Remember that your dog is an autonomous animal; you should not endanger them just for changing their color.
To ensure that your dog is reacting well to dye, test a small patch, somewhere away from sensitive areas like the mouth, and let it rest for a while.
This way, you can see how the color reacts to their fur and how the dog is reacting.
If there are any adverse signs, wash out the dye and move on.
Recap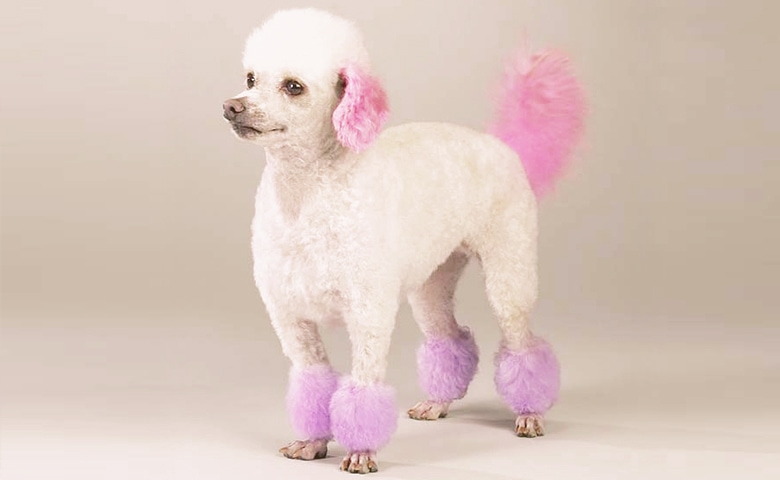 Most states do not have laws against dyeing your dog, but it is a gray area in a few different areas.
Colorado and Maine have laws explicitly against dyeing all animals, but rarely make it an issue.
However, across all states, some of the legality is likely to come down to interpreting the law rather than the letter.
Dog dyeing is sometimes seen as dangerous and easily can be if proper steps are not taken.
When dyeing your dog, use a reputable groomer with experience and tools.
Stick to dyes that are all-natural to avoid harsh chemicals, and avoid the process if your dog has allergies or sensitive skin.
Sources