French Bulldog Bat Ears vs Rose Ears: Facts And Tips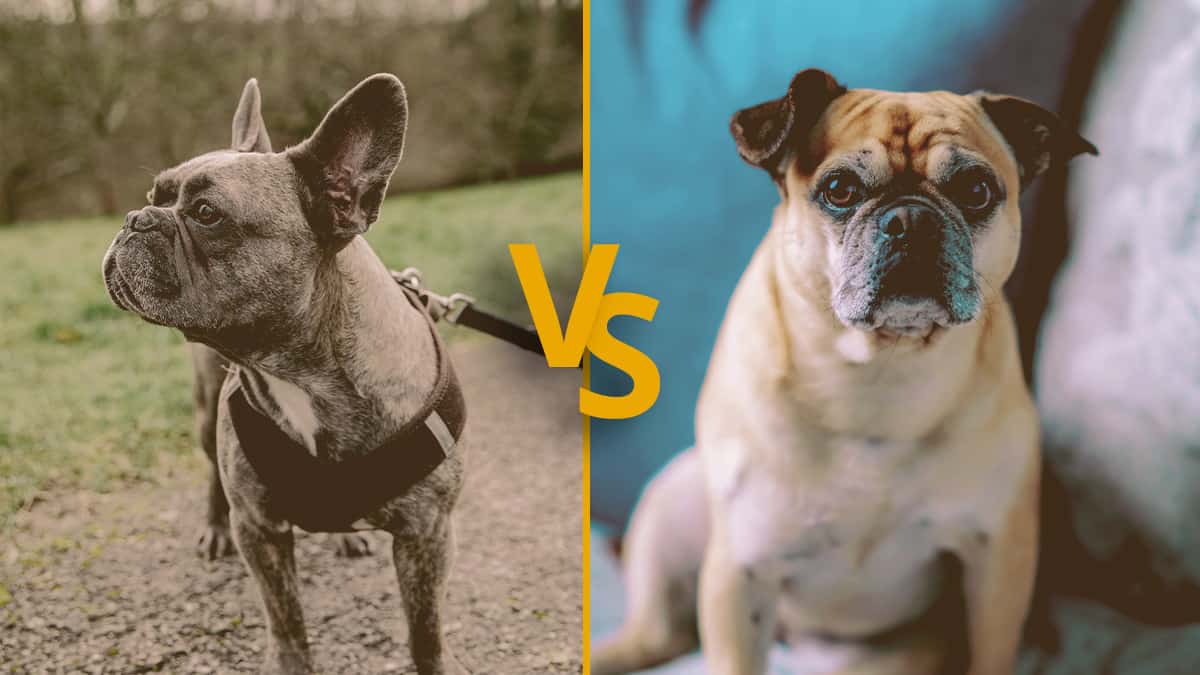 French Bulldog Bat Ears vs Rose Ears: Facts And Tips
Alex Vicente • Updated on March 9, 2023
This review contains affiliate links. Read more here.
Not a substitute for professional veterinary help.
Have you ever seen a Frenchie with rose ears?
French bulldogs are classified among the species with bat ears, but does that mean there are no Frenchies with rose ears?
Well, Frenchies used to have rose ears.
But that was a long time ago, before the American Kennel Club classified bat ears as the breed standard.
So now, if you find a Frenchie with rose ears—although that's a fat chance—he'll be disqualified from the AKC.
Table of Contents
Bat Ears Vs. Rose Ears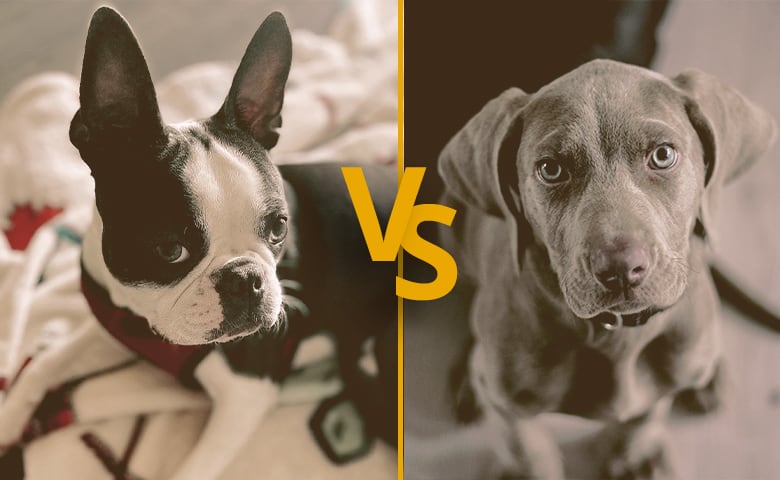 There are endless types of dog ears. If you think these are the only two types, you're in for a surprise.
There are cropped ears, erect ears, blunt ears, candle flame ears, and hooded ears—and that's to name a few!
However, bat ears and rose ears are the only types associated with French Bulldogs.
That's why we'll compare them here.
Bat ears are upright and large; they're often out of proportion with the dog's head size.
Additionally, each ear leans on a side, creating a v-shaped cavity between both.
Many species, most famously Corgis, don these ears.
On the other hand, rose ears are folded back, revealing part of their inside and looking like rose petals.
They're most popular on Whippets and Greyhounds.
Dogs with bat ears can hear better than dogs with rose ears because they're large, and nothing is obstructing them.
That's why some people crop their dogs' ears to improve hearing.
French Bulldog Bat Ears Vs. Rose Ears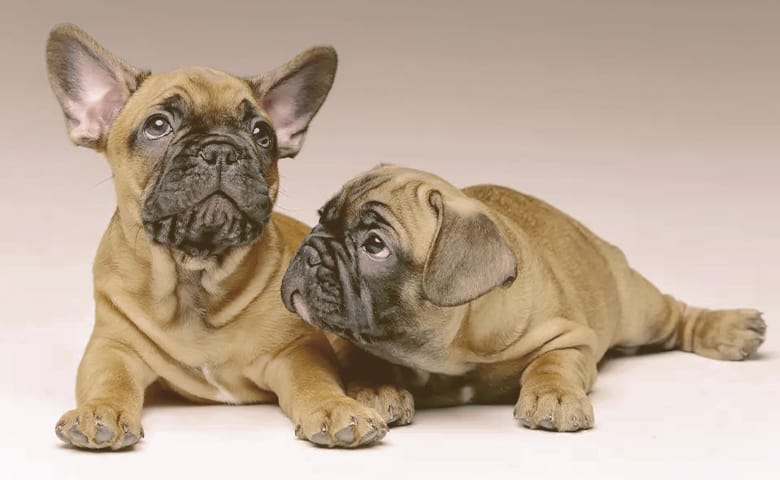 Bulldogs are known for having rose ears, but for some reason, French bulldogs are an exception with their large bat ears.
So, what's the catch?
As you probably already know, Frenchies are descendants of English Bulldogs, and those dogs have rose ears that are hard to mistake.
All French bulldogs had rose ears in the past, but that's until the breeders noticed some individuals with bat ears.
People liked how Frenchies looked with bat ears, especially that they looked distinctive among other species.
Since then, breeders have been breeding Frenchies with bat ears, and the AKC listed the breed standard accordingly.
Now, it's pretty rare to find a French Bulldog with rose ears.
The gene has been long gone with all the crossbreeding taking place.
Are French Bulldogs Born With Rose Ears?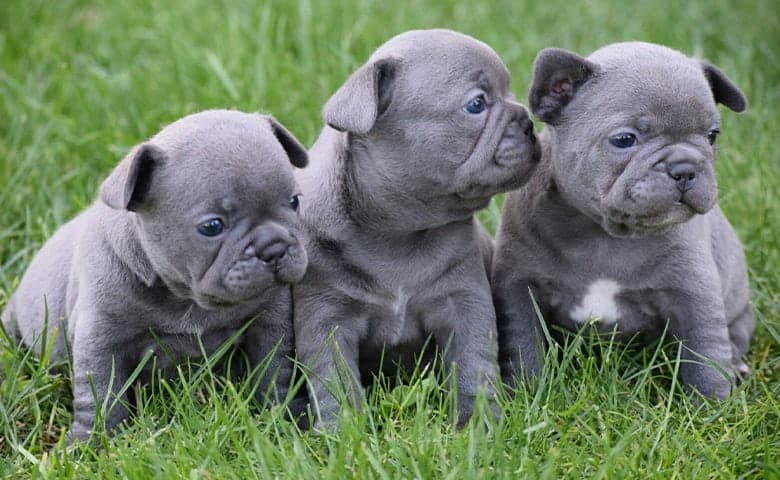 Since Frenchies are born with floppy ears, you may think they're rose ears. However, that's not the case.
Frenchies are born with floppy ears, but they rise upright when they mature.
So, they're actually bat ears since day one, but they don't hold themselves up when the pups are still young.
Most Frenchies' ears get erect two weeks after their birth, but some other pups can take up to seven weeks.
So, it depends on your pup and how fast he's growing.
What Dog Breeds Are Born With Rose Ears?
Frenchies are born with bat ears, but English Bulldogs are born with rose ears.
But what other species have the same ears?
Well, to name a few, Whippets, Greyhounds, Estrela Mountains, Anatolian Shepherds, Shar-peis, and Australian Shepherds all have rose ears.
Some uncommon breeds are also born with the same ears, including the Brazilian Terrier and the Danish-Swedish Farmdog.
The Health Benefits of Bat Ears for French Bulldogs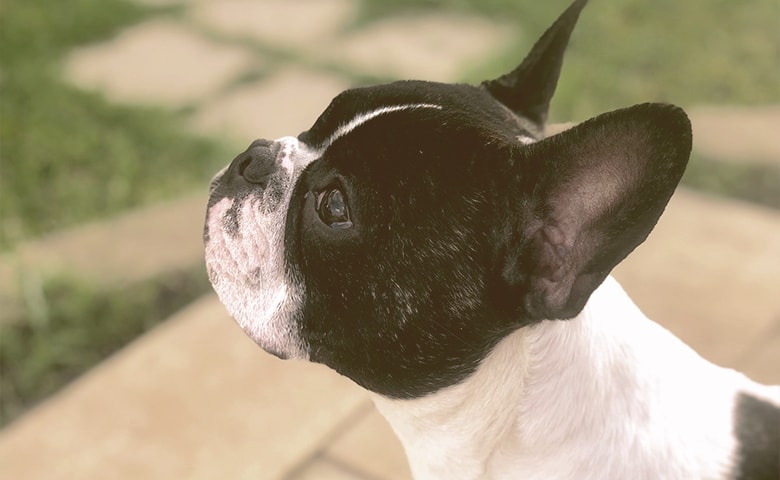 While Frenchies didn't have much choice in developing bat ears, these erect ears benefit them in more than one way.
For one, when the ears are erect, they allow for better air circulation inside the ears.
As a result, the hearing is pristine and clear.
Erect ears also have a lower risk of developing infections.
Generally, breeds that have rose ears and floppy ears are more prone to infections because of the skin friction and trapped moisture.
So, that's one advantage for Frenchies.
Can Some Frenchies Have Floppy Ears Forever?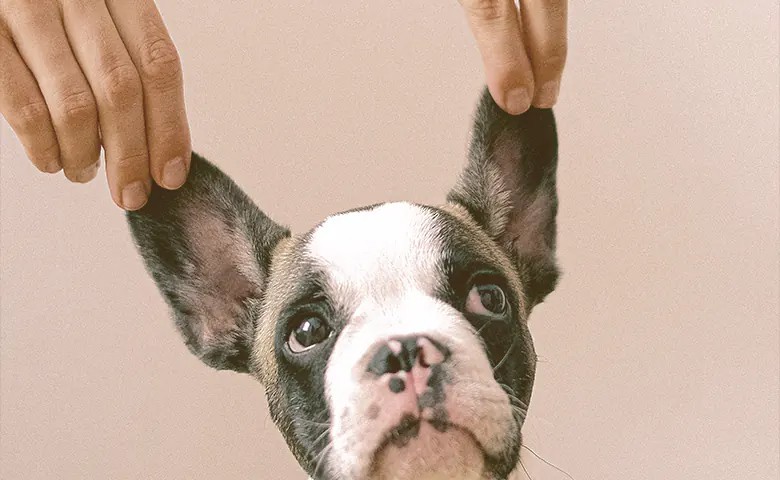 Now that we covered that Frenchies aren't born with rose ears, it's time for another question: can some Frenchies have floppy ears forever?
Frenchies aren't supposed to have floppy ears forever. Their ears should stand up on their own after some weeks.
However, for some unknown reason, some dogs' ears don't stand up.
In that case, there are some steps you can take to get your dog's ears to rise:
Hold each ear upright, and tape it with a 1.4-inch masking tape
Adjust both ears so that their bases are flat
When both ears are up, create a bridge between both using the tape
Leave the tape for 4–5 days, then peel it off
Are Floppy Ears Bad for French Bulldogs?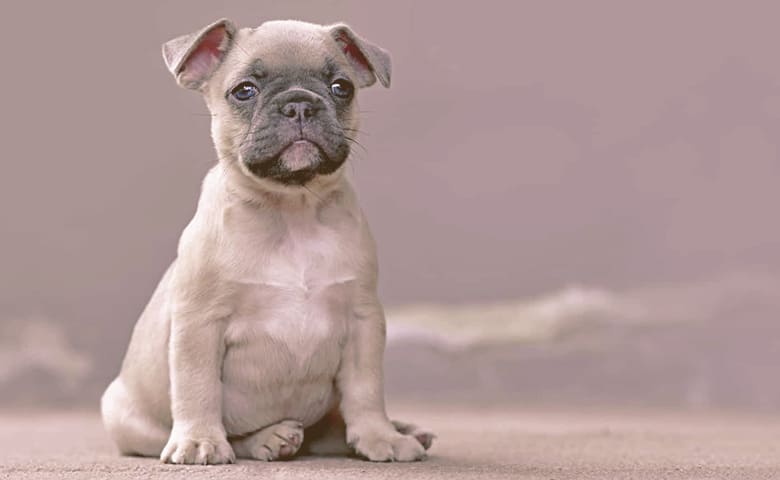 While floppy ears look adorable on French Bulldogs, they may increase the risk of some health conditions.
Frenchies with floppy ears are more likely to suffer infections because the moisture gets trapped in their canal.
And because bacteria and moisture are best friends, infections can quickly arise when the airflow inside the ears is obstructed.
That doesn't happen to all dogs, though, especially if you take good care to clean the area regularly.
Do Some French Bulldogs Have Only One Erect Ear?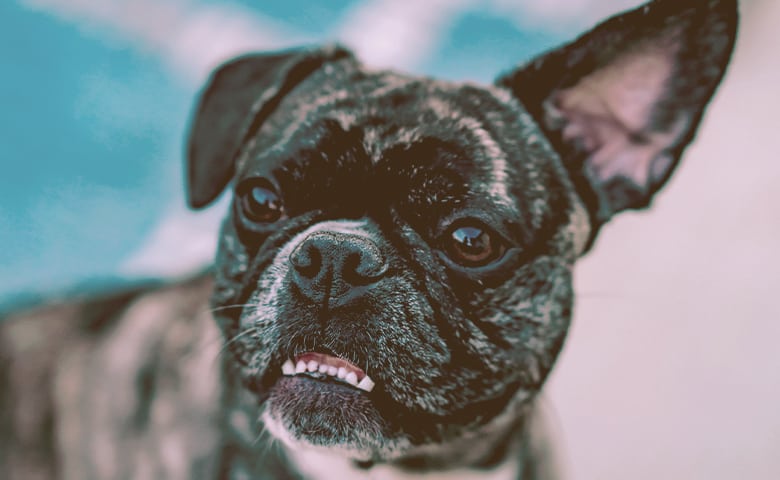 You may have seen a Frenchie with only one erect ear before, and while that's a normal occurrence, it's not the standard.
Frenchies only pass by that phase when they're still developing their ears.
One ear may stand before the other, and there's nothing wrong with that.
The other ear will likely follow some days later.
Even then, one ear may get floppy again and stand after some days.
Frenchies' ears are free birds.
They constantly change their positions, but it's nothing to be worried about.
It's just one more thing to love about them!
Closing Thoughts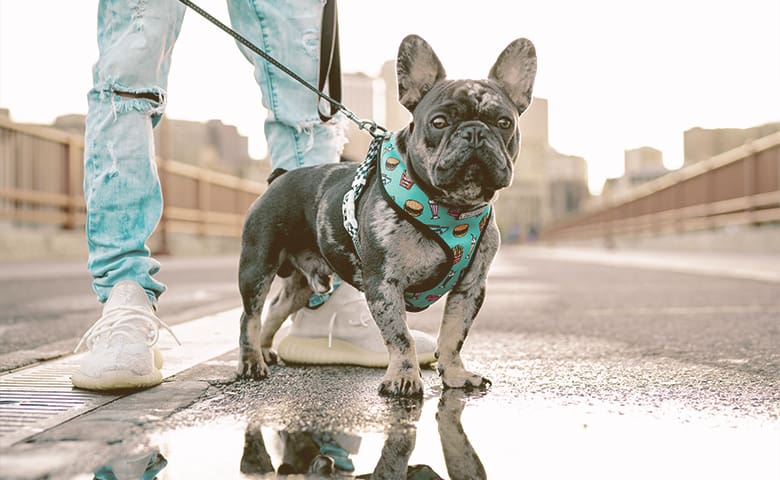 French Bulldogs don't have rose ears.
Instead, they're born with bat ears, known for being erect and large in comparison with their heads.
Despite that, Frenchies originally had rose ears when they were direct descendants of English Bulldogs.
But because bat ears were more distinctive, the breeders set it as the new standard, and it's been this way since then.