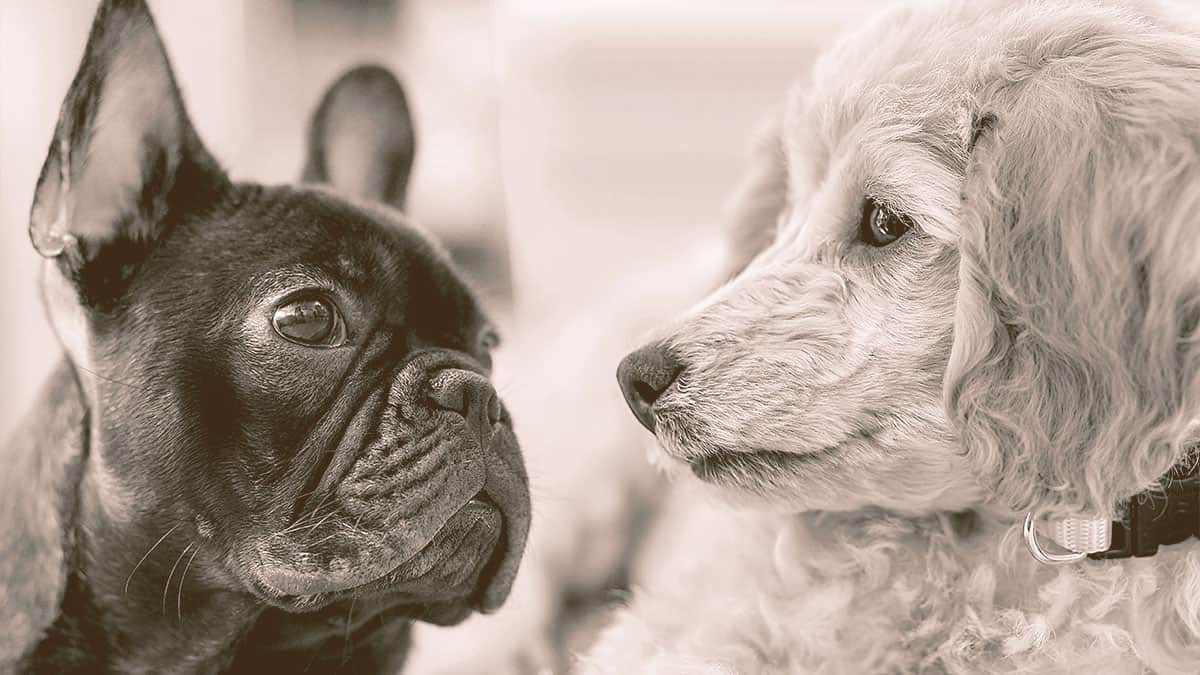 French Bulldog Poodle Mix: A French Boodle Guide
Alex Vicente • Updated on August 17, 2023
This review contains affiliate links. Read more here.
Not a substitute for professional veterinary help.
Poodles and french bulldogs are two of the most popular species in the world among dog lovers.
They're known to be cute, friendly, and playful, but combine the two breeds and you get the French Bulldog Poodle Mix — an overload of adorableness and smartness!
More and more people have been enjoying the company of this hybrid breed as it offers the liveliness of poodles with the affection of Frenchies in one package.
If you're thinking about getting a froodle or you're already a new owner of one, then this article is for you!
Today, we're discussing the various physical and mental characteristics of boodles, from their look and temperament to their grooming and training requirements, to help you decide whether they're the right dog for you and understand how to better take care of them.
Table of Contents
French Bulldog Poodle Mix: Background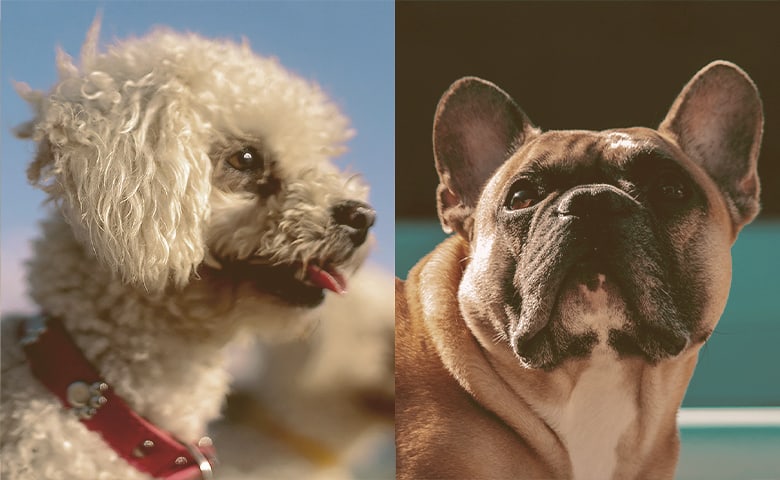 The Poodle French Bulldog Mix is a relatively new breed that's been around for only about 30 or 40 years.
Because froodles are a mixed breed, they aren't part of the AKC (American Kennel Club) unlike their pure-bred parents who have been members since the end of the 19th century.
Also known as a froodle or a boodle, the Poodle French Bulldog Mix was intentionally bred by humans -who put together the DNA of pure poodles and French bulldogs- to create a new breed that would solve the issues of the parent breeds, which were mainly health-related.
The new French bulldog mix turned out to be healthier thanks to its improved genetic diversity.
It also fulfilled the need for a smaller version of the parents with a hypoallergenic coat and a mellower attitude.
Poodle French Bulldog Mix: Appearance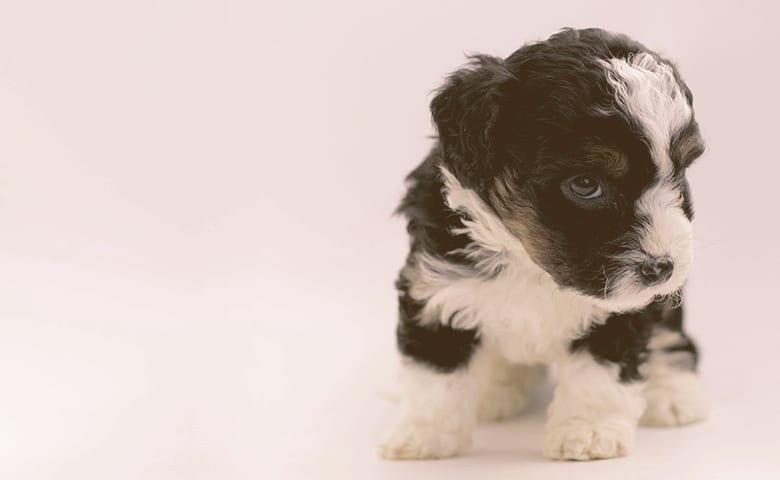 The appearance of a Poodle French Bulldog Mix varies according to which parent possesses the more dominant traits and contributes with more genetic characteristics.
As such, there's no way to be 100% sure of how the puppies will look — we just wait and see!
The face of a boodle could be more squared or rounded, its body could be lean or stocky, and its ears could be floppy or sticking out.
When it comes to the size of the Poodle French Bulldog Mix, it depends on the size of the parents it came from.
More specifically, if the poodle side was Toy or Miniature.
Generally speaking, a froodle is small to medium-sized. It weighs between 14 and 25 pounds with a height between 12 and 15 inches.
French Bulldog Poodle Mix: Personality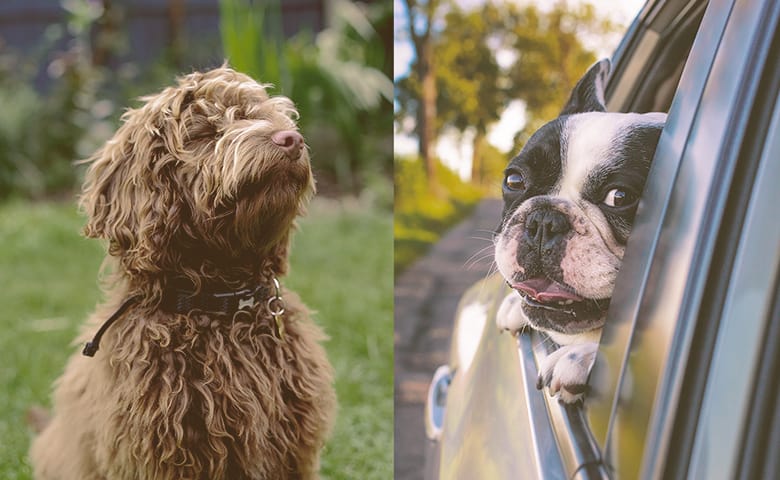 As a crossbreed, the personality of a Poodle French Bulldog Mix presents a lot of desirable traits.
Typically, French boodles are highly intelligent and curious.
They're amusing and playful, as well as sociable and affectionate.
Froodles are full of antics and are a joy to be around.
Not to mention, they're endlessly loyal to their owners and are always eager to please.
As such, the Poodle French Bulldog Mix makes for an excellent family dog.
It's great with kids and can handle their rough play when they're too young to know better. It also gets along well with other pets.
Additionally, froodles love to be the center of attention.
They crave constant company and will suffer from separation anxiety if left alone for too long, which can result in destructive patterns.
The Poodle French Bulldog Mix can also be quite stubborn.
They don't bark much, which is a pro for those who live in apartments but a con for those looking for a guard dog.
French Bulldog Poodle Mix: Coat and Grooming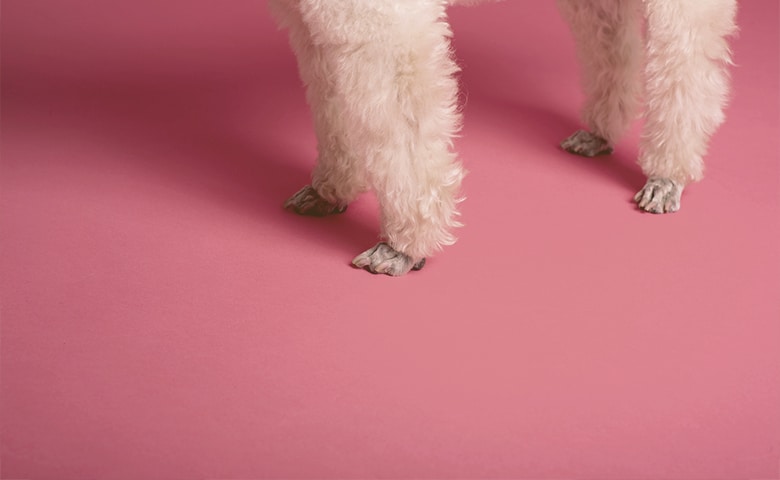 The coat of a Poodle French Bulldog Mix varies in quality depending on which trait manifested from which parent.
Poodles' coats are non-shedding and hypoallergenic whereas Frenchies' coats shed regularly and aren't hypoallergenic.
Generally, however, froodles are low-shedding.
Their coats are shiny and tend to be on the shorter side.
They come in white, black, brown, grey, cream, or a blend of any number of these shades.
Usually, a brush 2 or 3 times a week is all it takes to keep the coat clean and healthy.
A trip to a professional groomer once every 1 or 2 months will make it even better.
French Bulldog Poodle Mix: Exercise and Training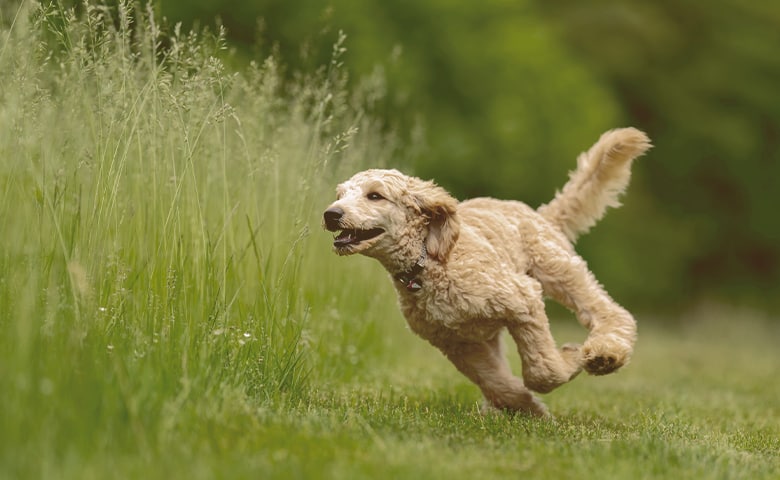 Due to the size and the face shape of the French boodle, its exercise requirements are pretty low.
Playtime can easily cut through most of the needed activity, while short walks can cover the rest.
Keep in mind that despite being low-maintenance in this department, you shouldn't skip the physical activity bit of the day no matter how small it seems.
Lazy froodles can quickly become overweight, which worsens underlying medical conditions.
Training-wise, the Poodle French Bulldog Mix isn't exactly a breeze to work with.
Being both smart and stubborn, it needs a lot of patience and motivation using praise and treats.
French Bulldog Poodle Mix: Diet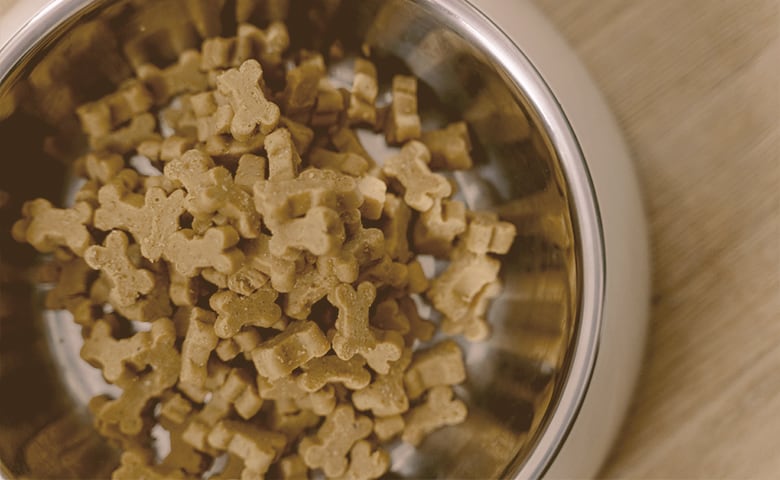 While you don't need to worry about allergies when it comes to food for your French boodle, you should watch out for overfeeding because weight gain can be very problematic at an older age as joint issues start to kick in.
High-quality, nutrient-rich food is essential for froodles.
Avoid high-fat food to minimize the related digestive problems.
Also, it's best to divide meals over the day; around 2 or 3 times.
Don't let your dog eat freely to maintain a healthy weight.
French Bulldog Poodle Mix: Health Condition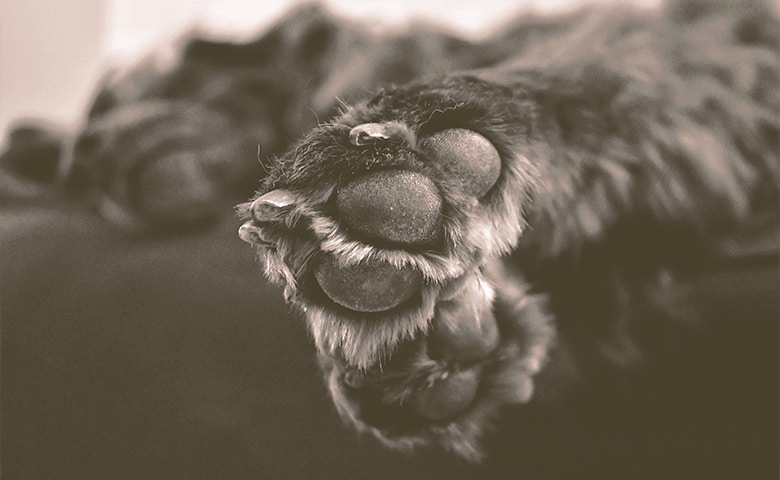 Last but not least, let's talk about the overall health of a Poodle French Bulldog Mix.
As we mentioned earlier, one of the benefits of crossbreeding poodles and Frenchies is overcoming the predominant health issues in the parent breeds.
However, genetic diversity doesn't mean that froodles are free of health problems, just less likely or less severe. It comes down to what traits your dog inherits.
For example, if your pooch has the French bulldog's flat face and short snout, you should look out for breathing abnormalities and respiratory diseases such as brachycephalic syndrome.
Digestive and joint problems (such as patellar luxation) can also occur in froodles.
This breed can live between 10 to 15 years.
Wrap Up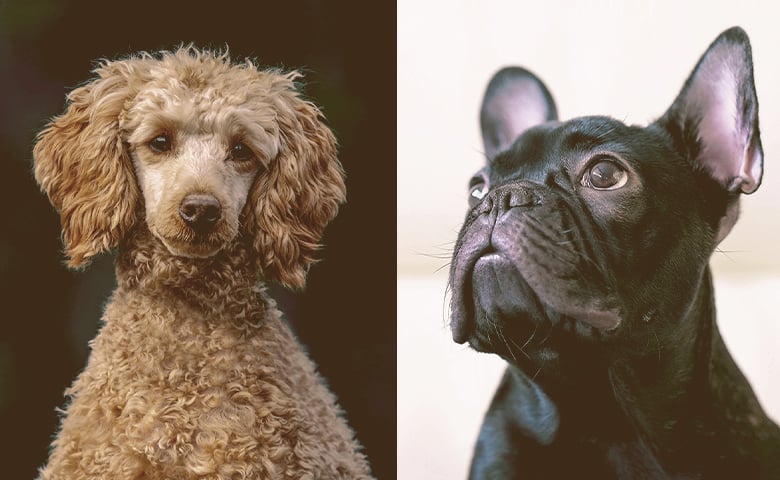 There you have it, a complete guide to the Poodle French Bulldog Mix breed.
Combining the playfulness of poodles and the friendliness of Frenchies, this dog is a fantastic match for families and anyone looking to enjoy the company of a fun, sociable pooch.