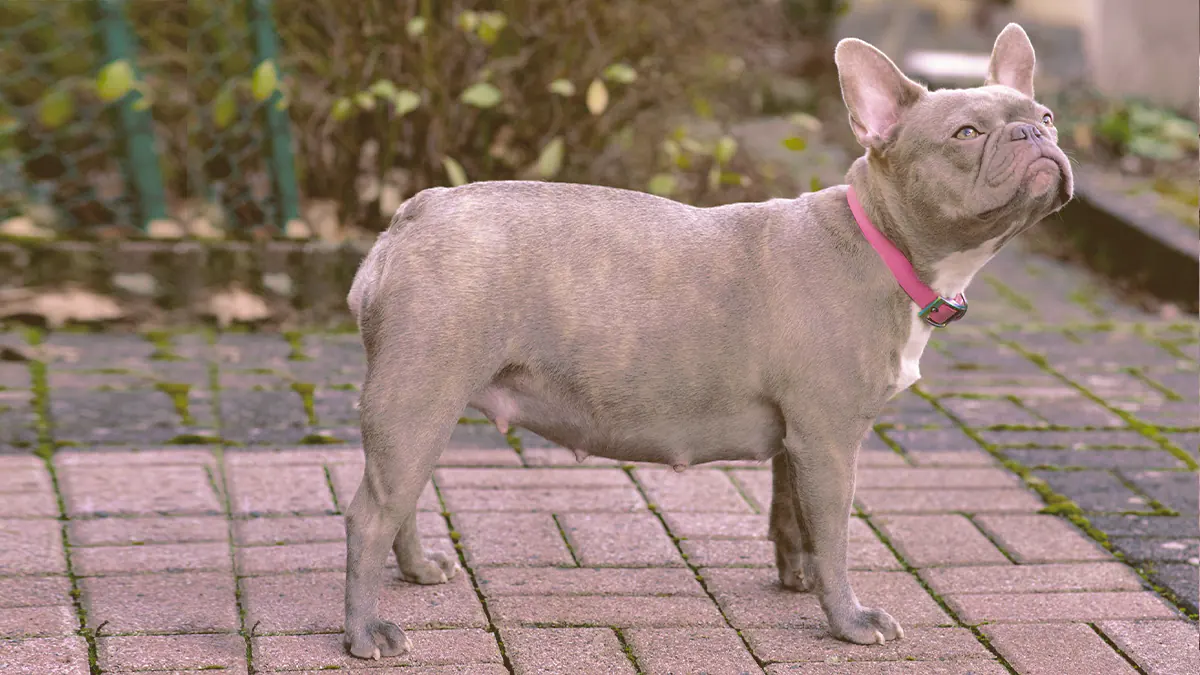 How Often Do French Bulldogs Go Into Heat? Cycle Guide & Tips
Alex Vicente • Updated on August 22, 2023
This review contains affiliate links. Read more here.
Not a substitute for professional veterinary help.
French Bulldogs could be a bit bothersome when they go into heat, during which they undergo a few physical and mental changes that could be difficult to deal with if you don't know what to do.
This begs the question, how often do French Bulldogs go into heat?
French Bulldogs go into heat two times a year. The heat cycle lasts around five months.
Sometimes, the heat cycles are shorter than usual, which results in three cycles a year.
But that's very rare. The first 40 days are usually the most bothersome.
We'll break down the cycle to let you know when certain actions need to be taken.
Table of Contents
Heat Cycle Breakdown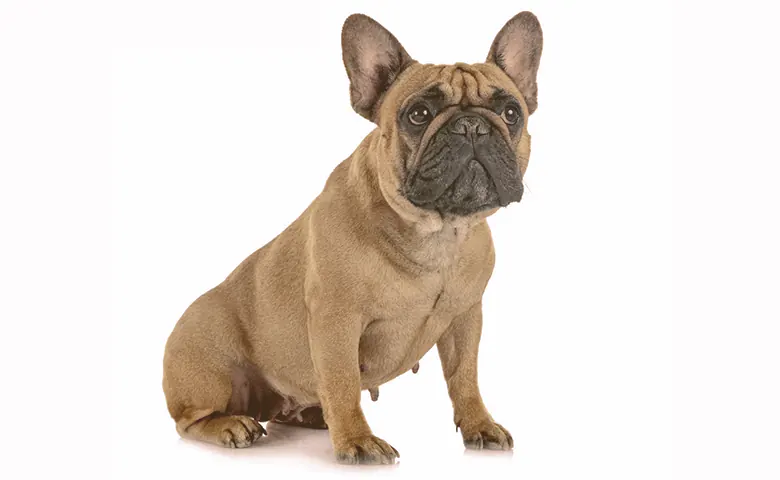 There are four main stages in the heat cycle.
Stage 1 – Proestrus
The first 20 days of the cycle.
You'll notice some swelling in the genital organs and a bloody discharge.
Stage 2 – Estrus
This stage lasts between 5 to 21 days.
If you don't want to breed your Frenchie, you should keep her away from males during this period.
That's because she would be welcoming males and actively seeking them, especially in the middle days when the heat is at its maximum.
There will still be some bloody discharge, but it will be thinner.
Stage 3 – Diestrus
This stage lasts for two months and it's probably when the dog's heat behavior starts to go away.
It doesn't matter if the Frenchie got pregnant or not.
She will completely refuse other males in this stage, and the bleeding will stop.
Stage 4 – Anestrus
Those are the two or three months before starting another cycle. Just like stage three, your dog would be completely normal here.
What Should You Do During the Heat Cycle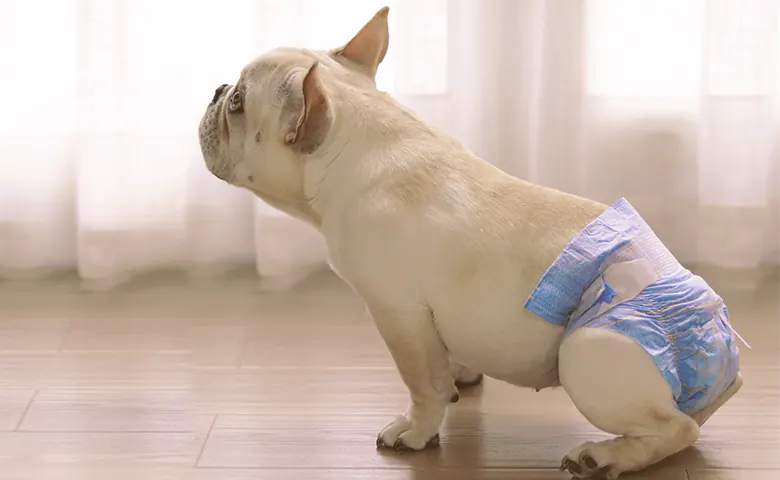 There are a few things you can do to make the first bothersome weeks a bit more tolerable for both you and your Frenchie.
Invest in Diapers
Nobody wants blood stains all over their house. They smell bad, they're difficult to clean, and they're not healthy, especially around kids. That's why you'd need diapers.
It's important to change your Frenchie's diapers around three times daily for the first 40 days or until you notice no more blood.
It's important to not skip this as it's healthier for your family and other pets.
Increase the Food
Your dog will be constantly losing blood on a daily basis.
That means a loss of nutrients, vitamins, and minerals.
Depending on your pup's age, condition, and health, you should consult with a vet on how much you should increase her food.
Keep Her at Home
This step is important especially if you don't want accidental litter.
Keep your Frenchie at home and make sure there's no way your pup could escape through.
She may escape the house to seek other males and may get lost in the process, or come back pregnant.
You wouldn't like both scenarios.
Of course, you would only do that in the second stage when she wants to mate.
Other stages are fine.
Final Words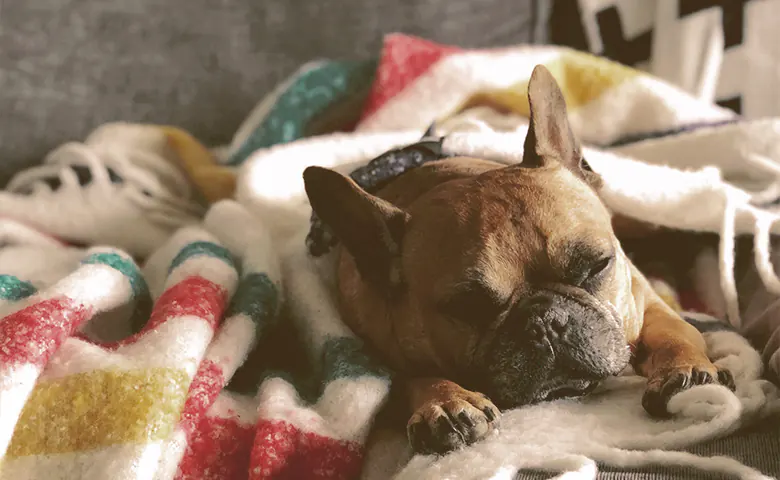 All living creatures are vulnerable at some points, and man's best friend is no exception.
Frenchies need a lot of love and care when they go through their heat cycle, especially in the first month.
Keep them clean and well-fed through those initial days, and they'll love you more than themselves for the rest of the year.