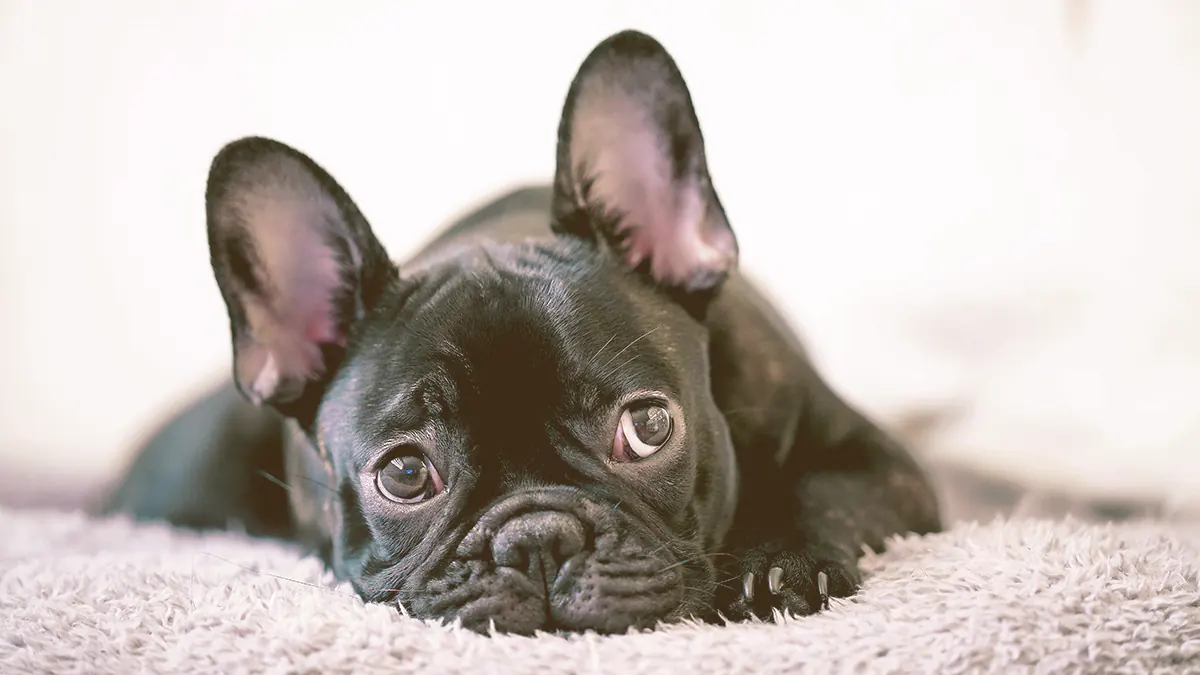 How Much Do French Bulldogs Cost? Price Guide 2023
Alex Vicente • Updated on August 1, 2023
This review contains affiliate links. Read more here.
Not a substitute for professional veterinary help.
There's no denying how adorable and precious French bulldogs can be?
However, they can come at a pretty high price. So today, we're delving into the high cost of buying and owning a Frenchie.
So, how much do French bulldogs cost? Let's find out!
Purebred French bulldogs are known for their relatively high cost.
The exact price depends on multiple factors, such as color, location, and the type of breeder.
Yet, we managed to find the standard price range of a pure Frenchie puppy.
Are you ready for it?
Here it goes:
the average cost of a French bulldog can be anywhere between $3,500 and $6,000.
That sounds too crazy to be true, right?
Well, what if we told you that some Frenchies can cost even as high as $12,000 up to $100,000!
That's just the buying price. We haven't even added the cost of taking care of your Frenchie over the years. In the long run, it can end up costing you much more!
There are grooming tools you have to invest in.
Even though Frenchies don't shed too much, they still need a nice brush every week or so.
Table of Contents
Are Cheap French Bulldogs a Scam?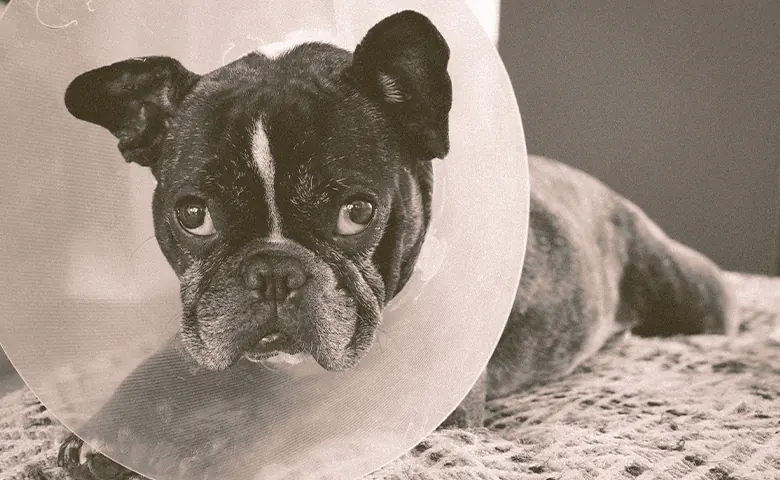 It's worth mentioning that there are shady breeders out there that offer French bulldogs at low prices.
Yet, these usually don't properly breed Frenchies, which means their offspring are at a higher risk of many serious health problems.
The sad part is these health issues can mostly be prevented through proper breeding procedures.
Reputable breeders may be expensive.
Still, it's certainly better than dealing with the heartbreak of losing your four-legged friend to an illness.
The only way you can get a Frenchie without paying those high fees is to adopt.
Check out your local rescue shelter and see if they have any French bulldogs for you.
French Bulldog Price Ranges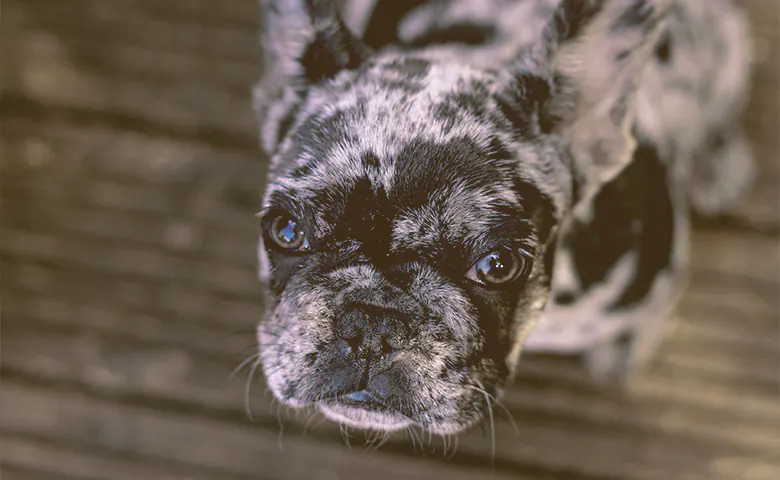 Before we get into price ranges, we should mention that the location and the breeder play a significant role in determining the price of your pup.
In addition, French bulldogs come in various rare colors. This makes it one of the most prominent features that directly correlate with a Frenchie's price.
Here's a price chart according to a French bulldog's color:
Black: $4,500
Blue and blue fawn: starting from $6,500
Brindle: $4,000
Chocolate: starting from $6,500
Cream: $5,000
Fawn: $5,000
Fawn brindle: $4,500
Fluffy Frenchie: starting from $12,000
Isabella: starting from $8,000
Lilac: starting from $6,500
Merle: starting from $6,500
Platinum: starting from $8,000
White: $5,500
Why Are French Bulldogs Expensive?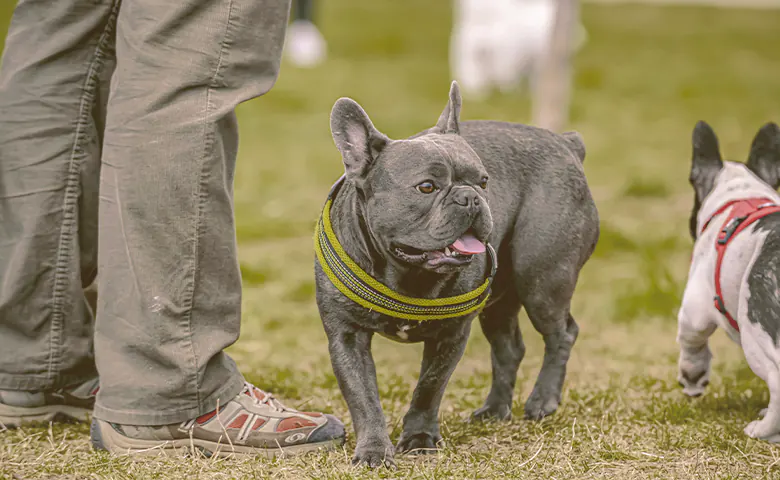 You now have a pretty good understanding of what it costs to buy a French bulldog. Now, let's take a look at why Frenchies have such a high price point:
1. Breeding Costs
Out of the three reasons behind the high cost of French bulldogs, breeding is number one on our list.
This is because breeding French bulldogs can be a costly affair. In some cases, it can reach up to $7,000.
'Why?' you ask. The most obvious reason is that female Frenchies have extremely narrow hips.
It makes it almost impossible for them to reproduce or deliver their litter naturally.
So, in almost all cases, French bulldogs reproduce via artificial insemination.
Then, they have to have a c-section to safely deliver those little puppies.
That alone can cost the breeder anywhere between $1,000 up to $3,000.
That's not even considering other breeding expenses, such as ultrasounds, X-rays, and clinical tests.
Don't forget about the vet bills and additional health care costs.
Once the puppies are here, you have to buy them a safe shelter and housing for them to grow up in.
Then, once they're weaned, you have to buy high-quality puppy food to buy, as well as toys and treats.
2. Health Problems
French bulldogs are known for their long history of health problems over the generations.
This means lots of vet bills that quickly pile up. It's also true of Frenchies that suffer from chronic diseases.
The best way to prevent, or at least reduce, the risk of all these health problems is to buy your Frenchie from a reputable, well-known breeder.
Another good idea is to invest in pet insurance.
It can help take the load off the health care expenses.
Plus, most pet insurance plans compensate you for illnesses and accidents.
Some also offer an add-on wellness plan that refunds some of the costs of your Frenchie's routine health care.
Here's an abridged list of a few common French bulldog health problems:
Allergies
Cleft palate
Deafness
Heat stress
Hip dysplasia
Patellar luxation
Thyroid problems
Tracheal collapse
3. High Demand
The third and final reason behind the high price of French bulldogs is that they're in such high demand.
According to the American Kennel Club, Frenchies were ranked number two as the most popular dog breed.
Despite their numerous health problems and high breeding costs, people can't get enough of their chubby little faces and floppy ears.
Not to mention they're super funny and will keep you entertained for hours on end.
Plus, Frenchies are notorious for being extremely friendly. They love everyone they meet!
They're also super loyal, aren't picky eaters, and don't mind living in small spaces.
Plus, they'll go wherever you go.
Do you want to stay on the couch all day and watch TV? That's where they'll be.
Decided to go for a run instead?
Your Frenchie will be right beside you.
A Final Note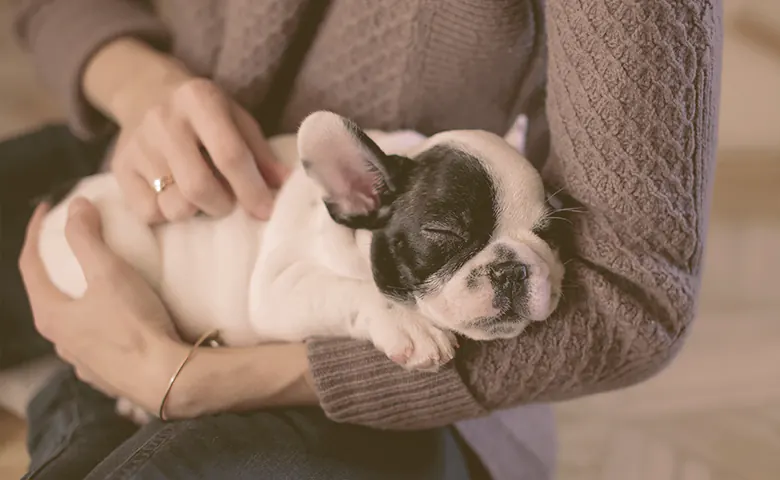 Companion dogs are loving and affectionate.
French bulldogs are a great example, thanks to their ever-growing popularity.
Many set their hearts on owning a Frenchie but are curious about the price of buying and caring for one.
We hope our guide on how much French bulldog costs has shed some light on this.
There's also the option of adopting, which can lower the costs drastically.
Ask your vet to recommend a rescue shelter or pay a visit to a local animal shelter near where you live.
Yet, you'll still have to pay for health care and vet bills.
Make sure your Frenchie gets their regular check-ups to help diagnose any health issue before it gets serious and treat it early on.
Then, there's the matter of food, bedding, accessories, and toys.
Make sure you get high-quality products because your pooch deserves the best!