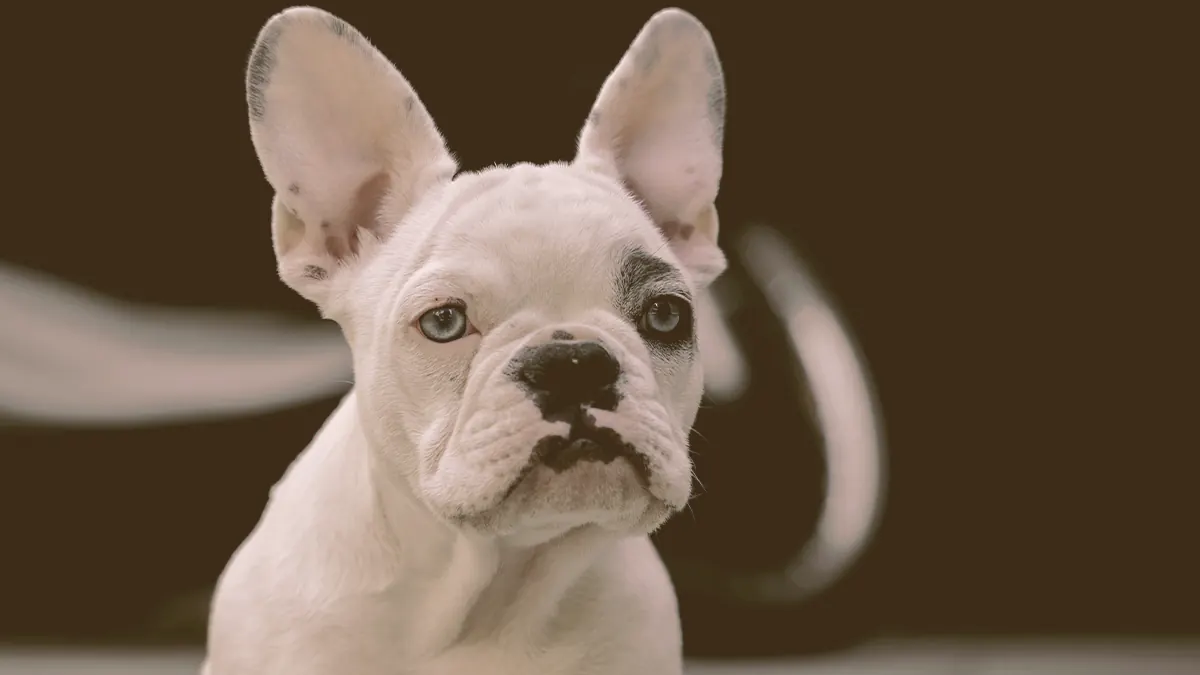 Why Are French Bulldogs So Expensive?
Alex Vicente • Updated on August 1, 2023
This review contains affiliate links. Read more here.
Not a substitute for professional veterinary help.
French Bulldog that goes by the name Micro is currently the most expensive Frenchie in the world, with a whopping price of 100,000 U.S. dollars!
Don't worry, an average French Bulldog would cost you around 3,000 – 4,000 dollars if you live in the United States.
It's far less than 100,000, but still quite expensive.
So, why are Frenchies so expensive?
Frenchies are expensive mainly because of their high breeding cost.
Other reasons are their difficult birth process, small litter, rare coat colors, and their special personality.
They're also susceptible to many health issues.
Most puppies of the already small litter may not make it very long.
These dogs are among the most adorable dogs you could ever see.
They're playful, loyal, and cheerful, but they're quite expensive!
Let's break it down and figure out why.
Table of Contents
High Breeding Cost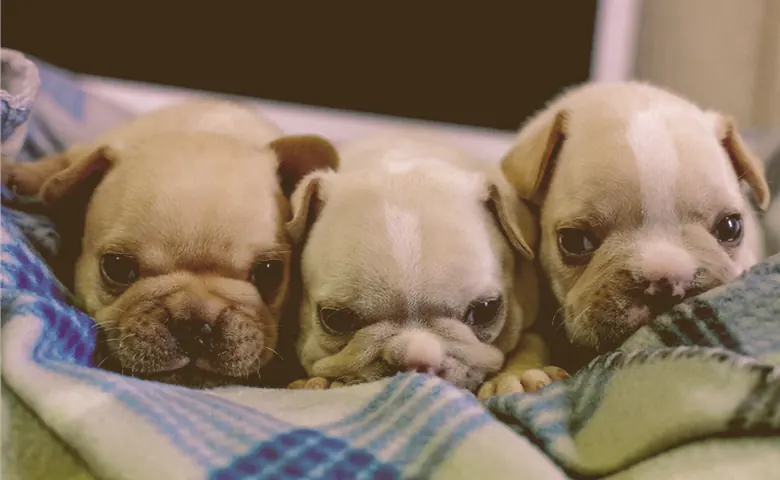 The breeding cost of French Bulldogs is the main contributing factor to their high price.
It can cost the breeder anywhere between 1,000 to 3,000 dollars.
And that's not even including the other breeding expenses.
Here's why the breeding cost is so high:
Difficult Birth
Most female French bulldogs struggle with giving birth naturally. Their hips are so small while the puppies' heads are usually quite big.
This is why breeders end up using artificial insemination and C-sections, which add more cost.
Post Birth Care
Since most females require C-section, they need to rest for a period up to 10 days after the surgery.
They can't address the needs of their puppies during that time.
Taking care of the newborn puppies becomes the responsibility of the breeders.
The diet needed in the few days following birth should be rich in protein, which is also expensive.
Additionally, the post-pregnancy care of the mother is also costly.
The breeder needs to make sure that the wound is healing well, and provide medication whenever needed.
Frenchies are also very sensitive to weather changes.
This forces their breeders to pay more money to provide them with adequate housing that suits their needs.
Veterinary Checkups
This is not restricted to French Bulldogs, but it adds even more to the cost.
All breeders should take their newborn puppies to the vet multiple times.
They need their vaccinations, microchips, and flea and worm treatment.
Additionally, their weight must be constantly monitored to make sure that everything is going well.
A weight that's different than usual could early indicate a problem that may otherwise go unnoticed.
Preparing for New Home
Despite being a popular breed, French Bulldog puppies don't find a home right away.
The breeder needs to advertise and reach out to the buyers, which usually adds more to the cost.
The more the puppy stays in the foster care of the breeders, the more money it'll cost them, especially when it comes to food.
A good quality dog food for the French bulldog would cost anywhere between 100 and 200 dollars every month.
Personality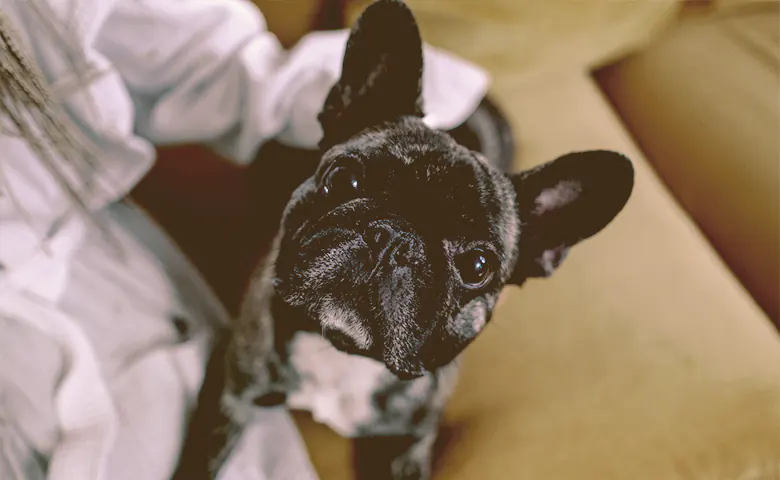 These dogs were bred for companionship and they're one of the fastest dogs to trust their humans.
They're goofy, clumsy, and entertaining.
Many other dog breeds would sit around until stimulated by something.
But Frenchies have a ridiculous amount of energy that they're not afraid to express.
To add, their personalities suit most lifestyles.
If you tend to stay home a lot, or if you like to travel a lot, they will like it either way.
They also don't have an aggressive temper, they love kids and other pets alike.
You can be sure that your house will be full of endless entertainment as long as you have a Frenchie.
Coat Color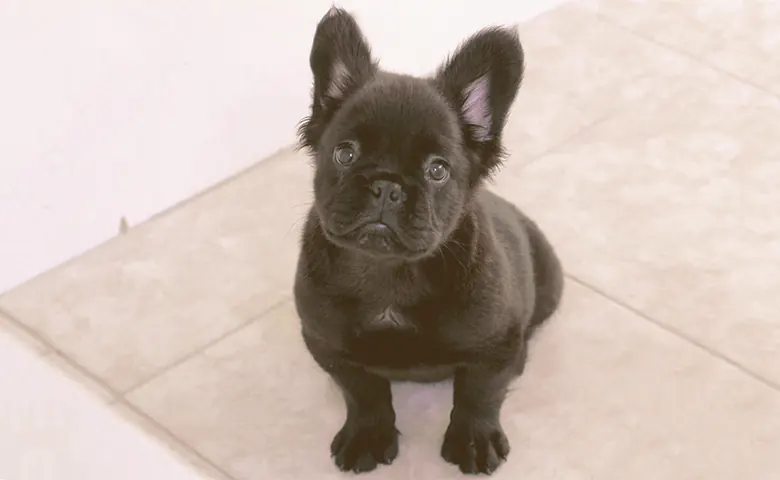 The color of your French Bulldog's coat could play a major factor in its price.
The breeder usually requires more than one trial to get a specific coat color.
Add to that, some colors are harder to get than others.
For example, the yellow coat with brown hairs around the eyes is a mix between two recessive genes.
Both parents are required to have those genes to get that coat and the breeder will need to wait for an entire birth cycle before trying again.
French Bulldogs could have various colors, some of them are a lot more expensive than others.
A few examples of the expensive colors are blue, chocolate brown, and sable.
There's an exceptionally expensive Frenchie known as the Fluffy Frenchie.
No breeder gets this Frenchie on purpose, it's just a gene mutation accident that makes your Frenchie have extra hair on his coat!
Gender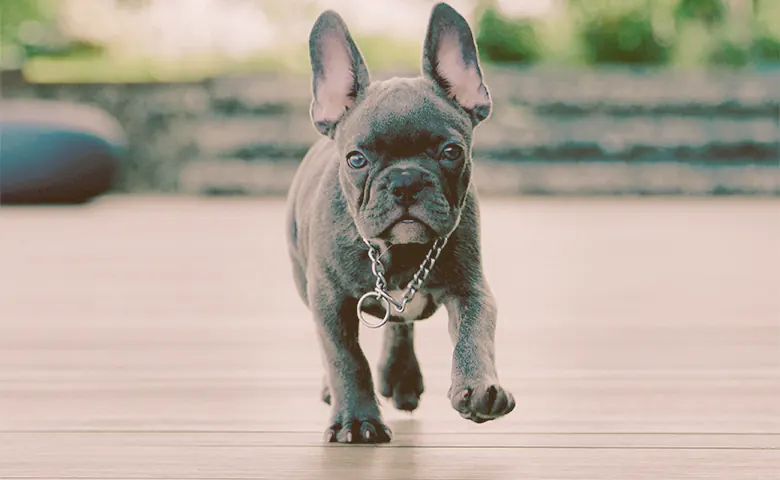 Frenchie moms don't often give birth to more than three or four puppies.
This could favor the availability of one gender over the other.
If you ask for a specific gender, you'd mostly pay a couple of hundred dollars more.
You might save yourself some money if you don't specify a gender.
Small Litters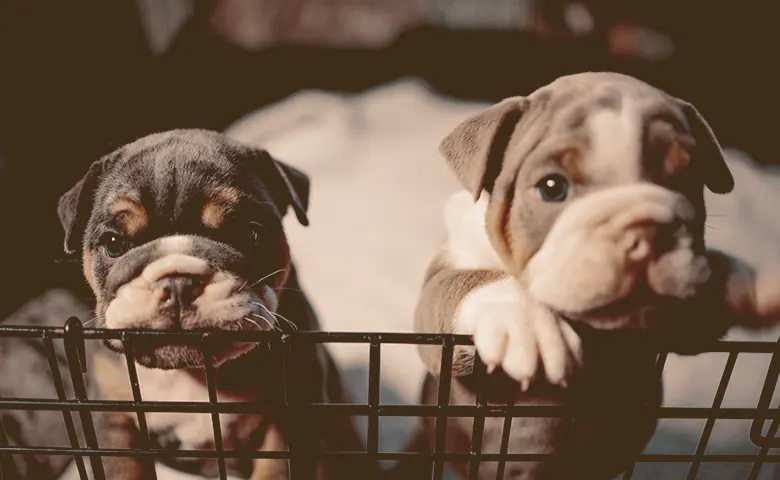 The French Bulldogs are extremely popular dogs that many people want.
For that reason, they're constantly in high demand.
Sadly, the small litters they produce can't keep up with how much people want them.
Typically, females give birth to three or four healthy puppies.
It's not uncommon to have more litters, but the puppies usually don't live very long.
Also, artificial insemination usually takes time and it won't happen until the female has completely recovered from her last birth surgery.
Living Place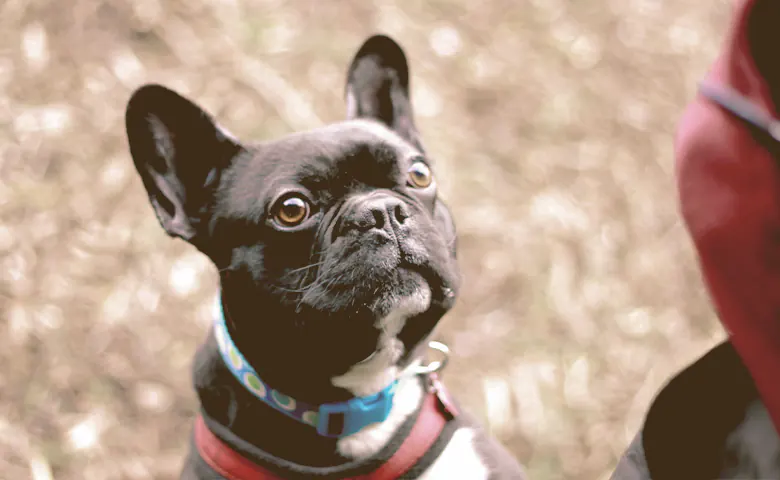 The cost of French Bulldogs may vary to a surprising degree depending on where you live.
In the United States, Frenchies cost an average of 3,000 dollars.
However, in Australia, they could sell up to a whopping 10,000 dollars!
Final Words
As you can see, there are many reasons that justify the hefty price tag associated with getting a Frenchie puppy.
Whenever something is of low numbers, it's automatically considered rare and its price goes up. Pets aren't an exception.
The early life high cost on the breeders and the money they spend to avoid the usual health problems associated with Frenchies; force the breeders to rack up the price to make a profit.
But in the end, the French Bulldogs are often worth it.
People wouldn't be looking for them that much if they weren't worth the trouble.