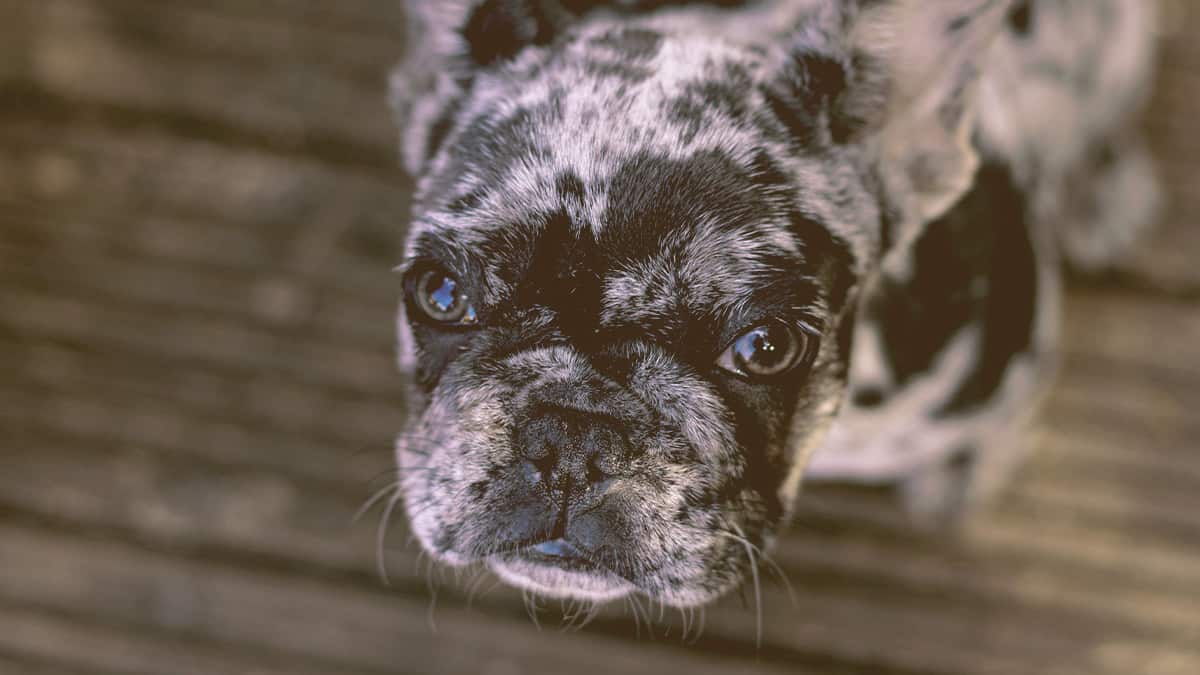 What Is A Quad Carrier French Bulldog? All You Need To Know
Alex Vicente • Updated on August 1, 2023
This review contains affiliate links. Read more here.
Not a substitute for professional veterinary help.
French Bulldogs are the mini-copies of Bulldogs.
Except that they're far sweeter and they have distinctive bat ears.
That trait also sets them apart from a dozen look-alike species with other ear shapes.
Another amazing characteristic of French Bulldogs is the color of their coats.
They come in a handful of colors if naturally bred, so that's the original limited palette.
Alternatively, there are modern fad colors that have rare exotic varieties like Isabelle, Lilac, and Blue.
The wide selection of coat color options incentivized breeders to produce specially designed puppies.
Naturally, Frenchies that carry the genetic code of more than one color are more versatile in the world of luxurious breeding.
You might have heard some new terms describing breeding dogs buzzing around like triple or quad carriers.
So if you're wondering what a quad carrier French Bulldog is, then read on.
In the next sections, we'll answer that, and talk some more about Frenchie breeding.
Table of Contents
Standard Coat Colors of French Bulldogs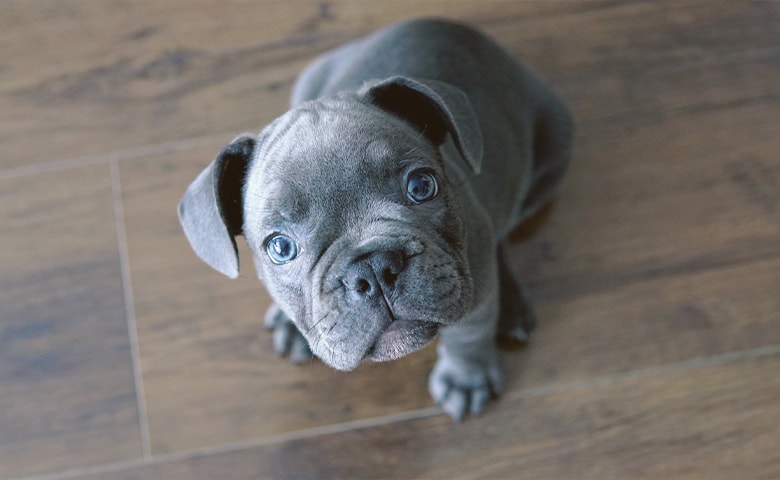 According to the American Kennel Club (AKC), as well as the French Bulldog Club of America (FBDCA), French Bulldogs come in three basic colors and their natural combinations. These are:
Coat patterns are also recognized, and these include:
Solid
Brindle
Ticked
Piebald
Breeders that follow this standard don't go to any extreme measures for producing 'special' dogs.
Designer Frenchie's requires a bit more of an elaborate process.
It's worth mentioning here that the official French Bulldog associations aren't too enthusiastic about these practices.
Some even describe them as outright unethical.
And this is what we'll get into next.
The New Coat Colors of French Bulldogs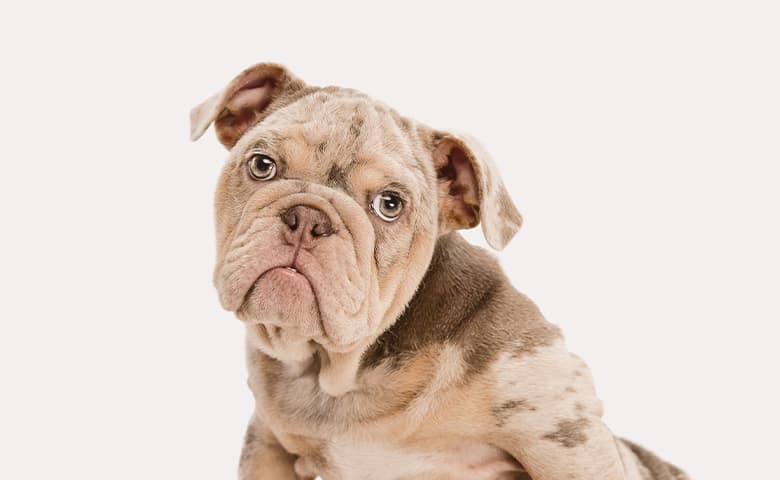 Almost a century ago, random cross-breeding introduced new traits in French Bulldogs that weren't common before.
These affected their size, shape, temperament, appearance, and health.
At the time, French Bulldog owners agreed on a basic set of features that made a dog eligible for being classified as a French Bulldog.
Among these, are the height, build, and clear resemblance to the original Bulldog, in addition to having prominent bat ears.
The only variation that seemed to be acceptable was the nuance in coat color and pattern.
And this is what breeders focused on from that point on.
Over time, the following colors started appearing in French Bulldogs.
Blue
Lilac
Isabella
Chocolate
Sable
Black
Merle
Tan
Solid colors, color combinations, hue patterns, and fluffy Frenchies are also among the most favored of these rare coats.
To the utter surprise of everyone, these 'fad' colors gained tremendous popularity.
They were quite rare, and that deficit in supply together with an ever-increasing demand boosted their prices significantly.
These high prices are still the case today.
At a later time, official dog clubs decided to exclude rare or fad-colored French Bulldogs from participating in dog shows.
However, this hasn't deterred breeders from producing French Bulldogs with special colors.
To that end, the triple and quad carrier dogs started to be highly valued in breeders' circles.
To understand what is so special about these dogs, keep reading!
What Are Quad Carrier French Bulldogs?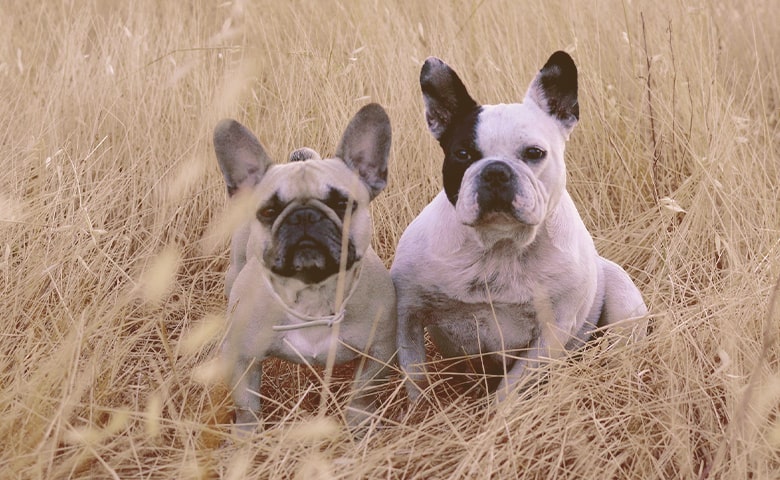 Breeders naturally want to maximize the variety of puppies with colored coats that they can produce.
Thus, they prefer crossing parent dogs that carry many colors in their genes.
In genetic science, mammals can exhibit a certain feature, like blue eyes, while carrying a number of alternative colors in their genetic code.
For example, a black-eyed person can still have the potential for brown eyes from a mom, and green eyes from a grandparent.
These 'carried' genes can be expressed in that person's children.
They could have black eyes, brown eyes, or green eyes. This also depends on the other partner's gene pool and how the chromosomes are paired.
This, in turn, would decide which trait becomes dominant.
Clearly, a French Bulldog that carries more color genes is preferable to one that doesn't have as much.
Triple carriers were the norm for a while, but recently, quad carriers changed the rules.
Many breeders now promote these 'studs' to other breeders in return for a hefty fee.
It's gradually becoming a business in its own right.
Conclusion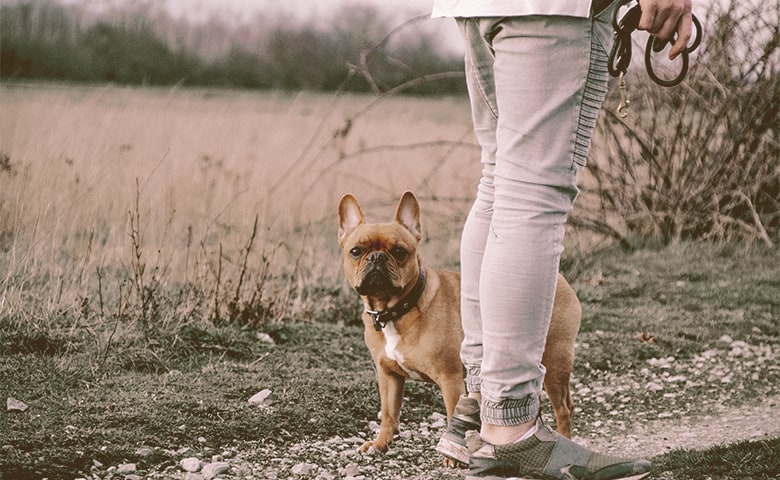 Quad carriers are French Bulldogs that carry the genetic material of four different color coats.
When they're matched to another dog, they often produce a highly colorful litter.
Breeders favor these dogs for all the profits they can make out of that genetic versatility.
Designer dogs come with some serious problems though.
However, it's worth noting that many dog species suffer from a host of health issues.
German Shepherds are notorious for their joint problems, digestion issues, and poor eyesight.
Breeders shouldn't be the cause behind perpetuating such issues.
It's best to place the dogs' well-being first and foremost, ahead of financial gains or admiration of a special appearance.