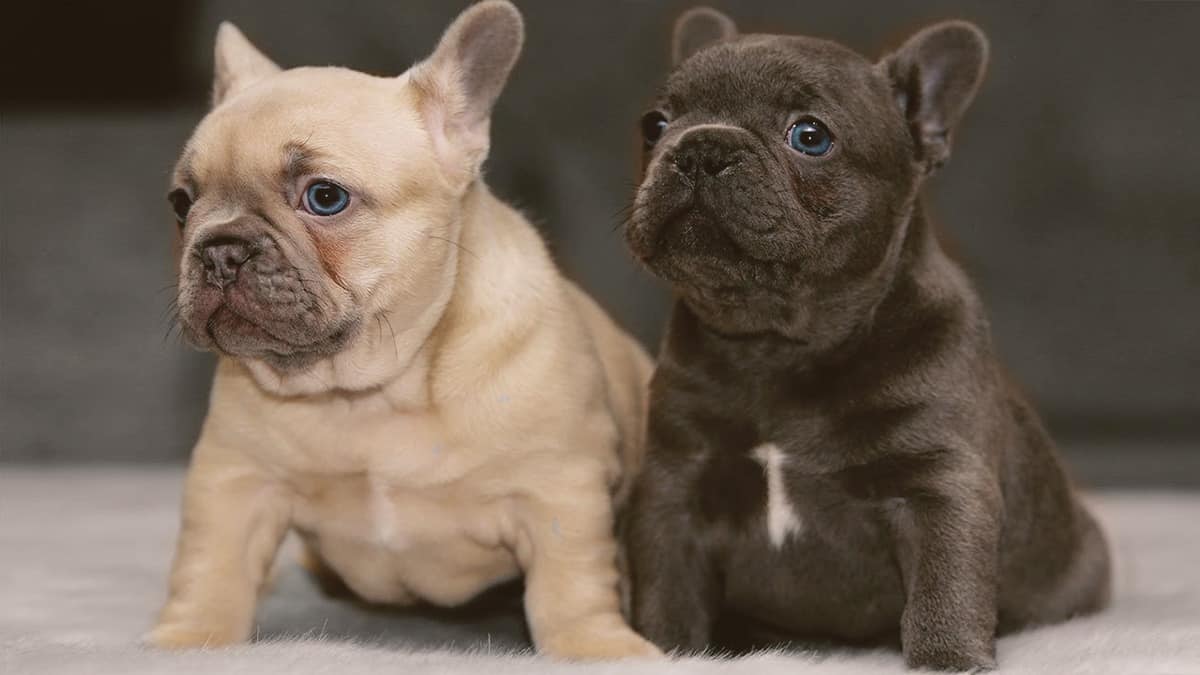 Rare French Bulldog Colors: Which Are The Most Unique?
Alex Vicente • Updated on August 1, 2023
This review contains affiliate links. Read more here.
Not a substitute for professional veterinary help.
French bulldogs are growing increasingly popular with many dog lovers each day, mainly since the French Bulldog breed is known for its chill temperament and friendly personality.
As a result of the French Bulldog's popularity, dog breeders are always trying to reproduce new kinds of Frenchies.
The more they try, the more their chances of breeding rare French bulldogs increase.
That said, you may wonder, which are rare French Bulldog colors that breeders have gotten thus far? Which one is the rarest?
And are there other unique colors they may have gotten as well?
In this article, we answer those questions and more.
So, let's dive right in.
Table of Contents
What Color Is the Rarest for a French Bulldog?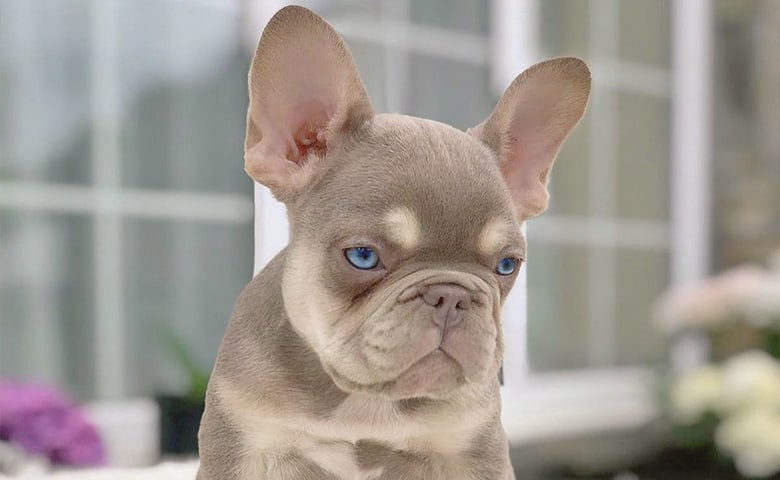 French bulldogs can be difficult to breed.
These dogs face a lot of mating and breeding issues, which makes it hard to make new Frenchie puppies, let alone rare ones.
Regardless, though, French bulldog breeders have managed to get more than a few rare coat color Frenchies.
Their fur is typically distinctive from what's commonly found in French Bulldogs.
That's because they show multiple color grades and different spot markings.
Among them, the rarest color for a French bulldog is Isabella.
It's a light shade of purple and only a few Frenchies are born with their coats that hue.
Dogs generally have 39 chromosomes and one of them is responsible for what color shade the dog's fur will be.
In the case of Isabella purple French bulldogs, this very rare dilute gene is what gives them that distinct coat.
Typically, this breed of French bulldogs is born with white markings.
This means that their bodies will be covered with eggshell lines or spots. Usually, straight down their bellies and around their necks.
Why Is Isabella Purple the Rarest Color in Frenchies?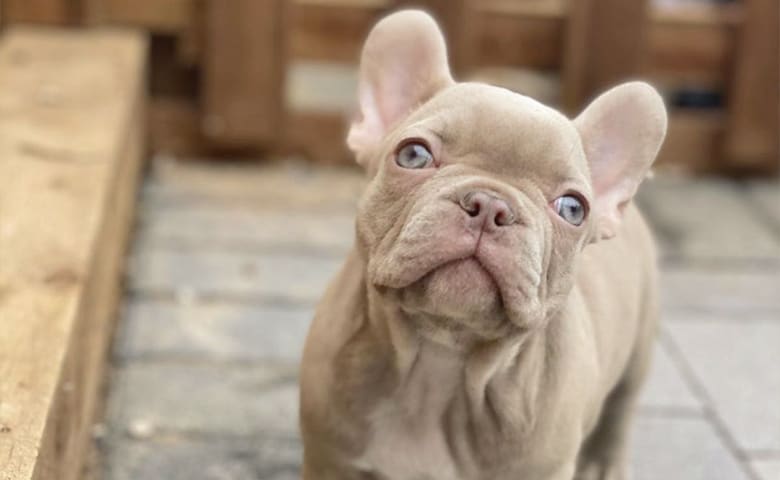 Isabella French bulldogs are considered rare because they're pretty hard to get when breeding other Frenchies.
For starters, a breeder can only get an Isabella purple Frenchie if they have both a chocolate and a blue French bulldog as parents.
That can be difficult since both colors are as rare as Isabella purple.
Still, it'll take a couple of times before you get the genetic makeup that makes up an Isabella Frenchie.
Their DNA has a (ddbb) pattern, meaning, two copies of the recessive chocolate color gene and two of the blue one.
This means that the odds are five to one.
Not only that, but even if you end up with an Isabella, you'll find that they're almost always born with detrimental health issues.
They have sensitive skin and are more affected by UV radiations than other Frenchies.
Owners will have to be careful with handling Isabella purple French bulldogs.
They need to make sure that they're not touching their muzzles, armpits, or noses too much—especially when bathing them.
You'll find that rare-colored Frenchies are prone to other medical problems, including narrow nostrils and weak eyes.
They often have elongated soft palates, hip dysplasia, and extensive allergies.
In conclusion, it may be nice to own a beautiful French bulldog with a lovely fur color, but it's equally as hard to take care of them.
Isabella Frenchies are delicate creatures that require more special care than most French bulldogs.
What Are Other Rare Colors for French Bulldogs?
Isabella purple is not the only rare color for a French bulldog.
Dog breeders have managed to get a couple of other unique breeds as well.
Keep in mind though, that these Frenchies are yet to be approved by the American Kennel Club (AKC).
In other words, if you're looking for a dog that can be used in competition, you're better off with a French bulldog of a common color like a brown, fawn, cream, and certain pied Frenchies.
Other colors can only be used for registration or showing purposes.
With that in mind, here are a few of the rare-colored French bulldogs besides Isabella purple:
Blue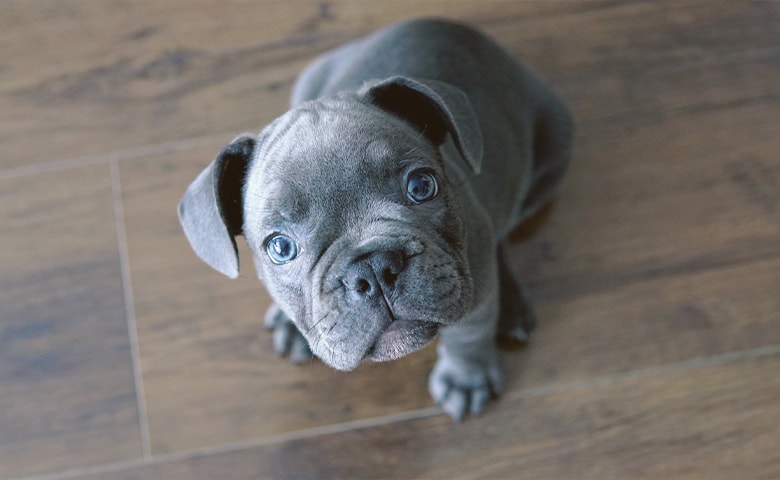 Similar to the Isabella, a blue-coated Frenchie is the result of a recessive, dilute gene.
This makes it hard to get a French bulldog with that blue-ish hue.
These dogs are typically born with silver or green eyes that complement their fur.
Black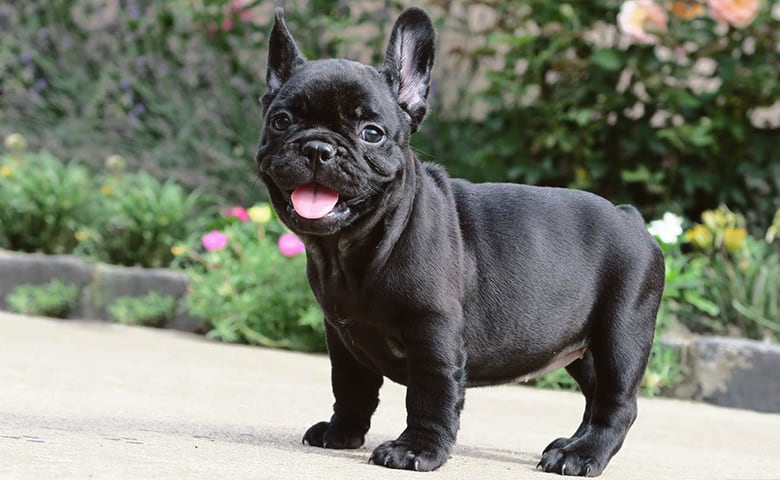 A pure black Frenchie is quite hard to come across, but they look incredibly enigmatic.
Their inner ears are white and are bat-shaped, making them look more distinct.
A black-colored French bulldog is a rarity on the market and is a popular choice for many people.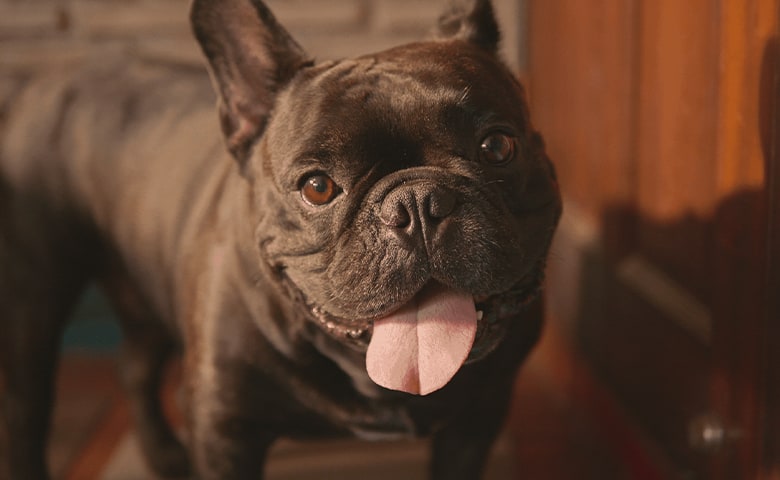 Chocolate
Pure chocolate brown French bulldogs are also caused by a recessive gene.
They sometimes have a white stripe going down from their neck to their tummy.
Plus, they often have inner pink ears and green eyes.
Are Rare Colors Hard to Get?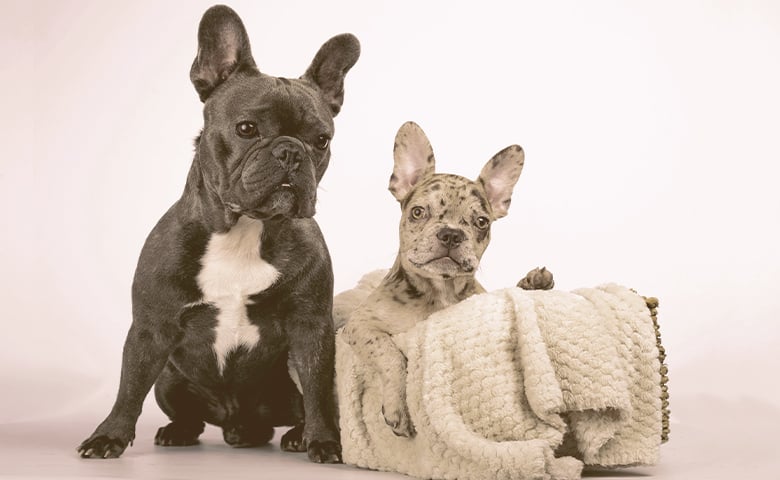 French bulldogs aren't a rare breed themselves as they belong to the flat-face family of dogs, namely the brachycephalic.
Frenchies were thought to be descendants of English bulldogs at first.
They were then considered to originate from France in 1898.
Since then, the constant breeding of French bulldogs has resulted in different markings and colorfully spotted furs.
Among the common types are piebald or pied Frenchies, brindles, black masks, and ticked.
Another interesting fact is that French bulldogs aren't capable of reproducing through natural means.
This dog breed has narrow hips that hinder its ability to give birth naturally.
As a result, Frenchies are impregnated with the help of artificial insemination. They only ever give birth by C-section too.
Keeping in mind the facts above, it becomes easier to understand the difficulties French bulldog breeders have to go through to get rare-colored Frenchies.
Factor in as well that the gene responsible for unique fur in any dog is recessive, meaning, hard to come by.
Final Thoughts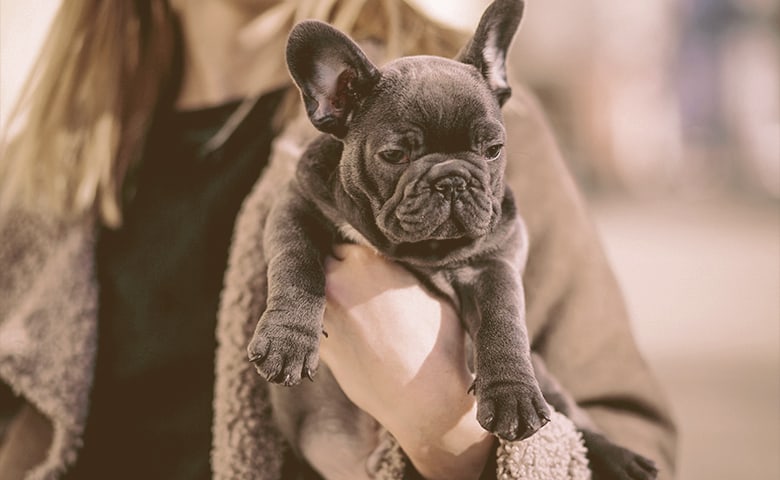 What is the rarest color of French bulldog?
Frenchies come in many uniquely colored coats, often a mix of two distinct colors too, but the rarest color a Frenchie can be is Isabella purple.
Since the gene responsible for this color is recessive, there aren't many Isabella-colored French bulldogs yet.
Plus, the parents need to be a specific, rare color too.
Overall, it's a complicated business.
However, you'll be very lucky to be in the possession of an Isabella French bulldog—or any other Frenchie with rare fur for that matter.
So, take good care of that one-of-a-kind puppy!