Why Are French Bulldogs So Popular: As If Cute Wasn't Enough
Alex Vicente • Updated on August 1, 2023
This review contains affiliate links. Read more here.
Not a substitute for professional veterinary help.
Dog breeds go in and out of style, but French Bulldogs are always in style—have been, for the last 20 years.
AKC registrations for Frenchies have risen by 830% since 2009, a feat never-before-seen.
They're the second-most popular dog breed in America, right after Labrador Retrievers.
But why are French Bulldogs so popular?
What makes them different from other dog breeds?
This article lists some of the biggest reasons French Bulldogs are the "it" breed of the 21st century.
By the end of this list, you might even want to get one or two yourself!
Table of Contents
Just the Right Size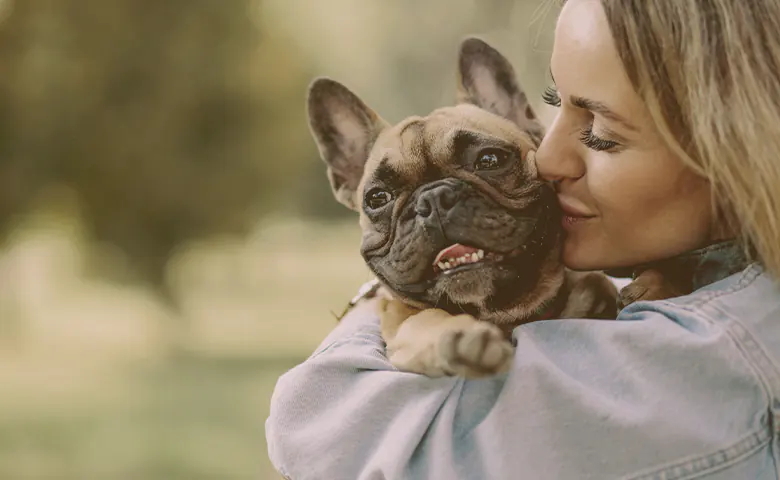 Fully grown French Bulldogs stand around 12 inches tall at the shoulder and weigh approximately 16 to 28 pounds.
They're bigger than average small dogs but smaller than most medium-sized dogs, making them just the right size for city dwellers and people residing in apartments and flats.
Due to their small size, Frenchies can be transported in cabs, buses, and even to the workplace.
Some even carry them in their tote bags or purses!
They're welcome to more places than large dogs because their small stature doesn't make them look all that threatening.
In addition, their size makes them super easy to move, bathe, dress, and feed.
They don't require as many resources as large dogs.
Easily Adapt to Any Home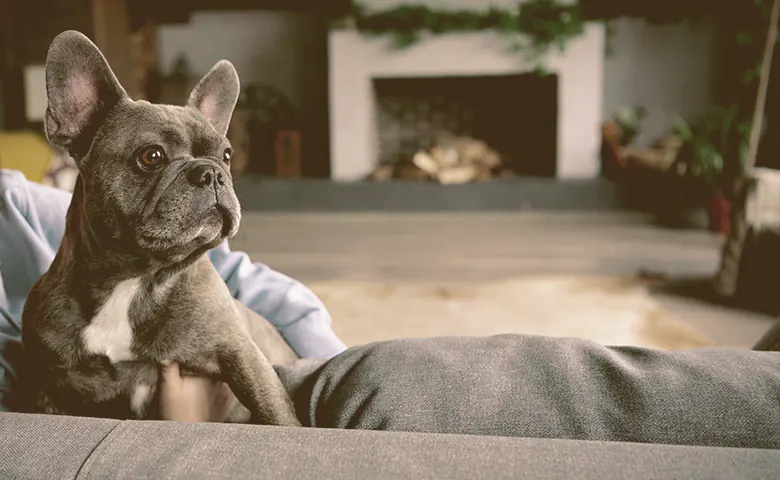 Regardless of where you live, whether it be a small apartment or a huge country house, Frenchies can easily adapt to any home.
Owners that live in apartments train their French Bulldogs to "go" on litter boxes, pee pads, or turfgrass on a balcony.
They don't really need all that much space; they're perfectly happy living in tiny apartments, as long as they're around the people they love.
Ridiculously Cute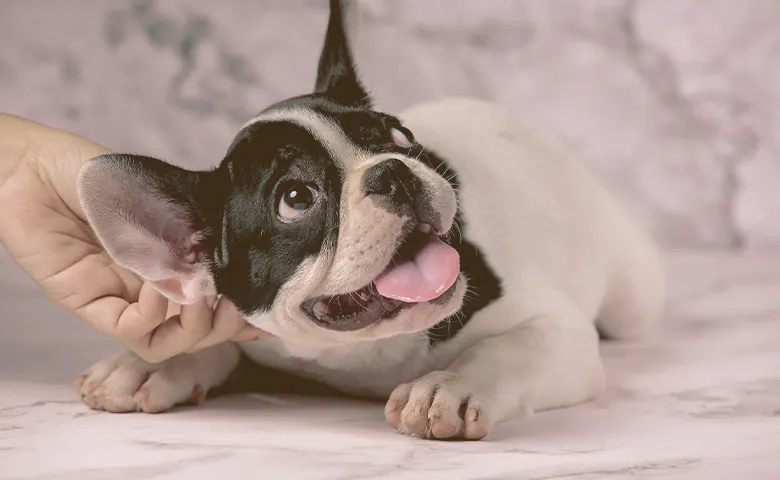 French Bulldogs are a celebrity favorite for a reason, with shining star owners like Hugh Jackman, Lady Gaga, Ashley Olsen, Madonna, and many others.
They're just so irresistibly cute.
They're small but have enough "meat" on their bones to cuddle and dress up like a child.
Frenchies show their affection by giving you big, sloppy kisses, bringing you toys, leaning into you, and sleeping close to you.
It's like they're the physical embodiment of all things precious, like their goal in life is to make you gush and say "aw!"
With their big, bat-like ears, inquisitively puckered faces, and soulful puppy eyes, they're born to be spoiled and loved.
Bred to Be Companions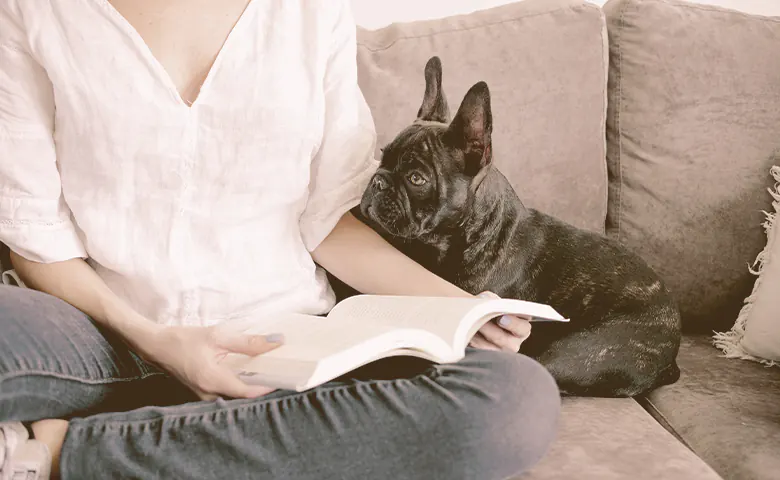 French Bulldogs are arguably the most accommodating dog breed you can ever own.
They're quite literally bred to be the "perfect" human companions; they're affectionate, friendly, and not overly aggressive.
They're funny, too, in their own clownish, mischievous way.
Furthermore, French Bulldogs get along well with other animals in the household.
Unless provoked, they'd never hurt anyone, human or otherwise.
Minimal Grooming Needs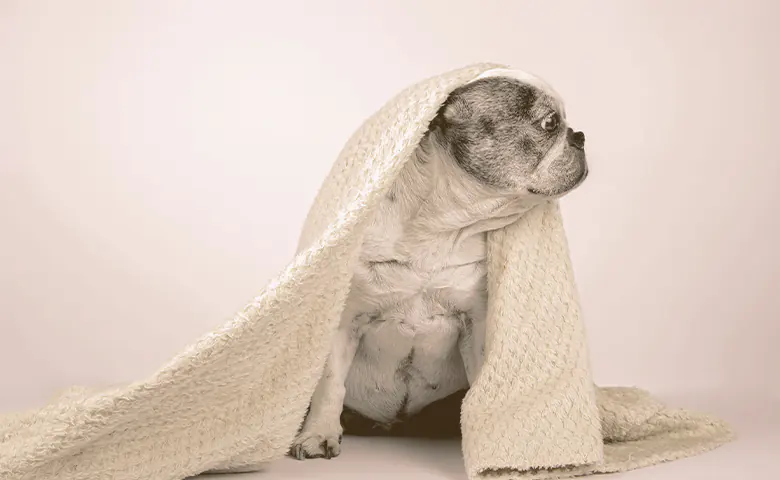 French Bulldogs are low-maintenance breeds.
They don't require as much upkeep as Maltese, Shih Tzus, Yorkshire Terriers, Toy Poodles, and other similar-sized counterparts.
Since they don't have much hair, they only need the occasional bath.
There's no general rule as to how often Frenchies should be bathed, but vets recommend bathing them once a month or once every two months.
They're only ever bathed when necessary.
Like most dogs, their nails should be clipped twice a month.
Frenchies don't shed much, so you don't have to worry about cleaning dog hair from the couch every other day.
A weekly brush is all it takes to keep their coat healthy and shiny.
If anything, dental care is their biggest grooming need, as they're more likely to have problems with their teeth than other dogs.
Brushing their teeth every day is recommended, but even once or twice a week is sufficient.
Low Exercise Requirements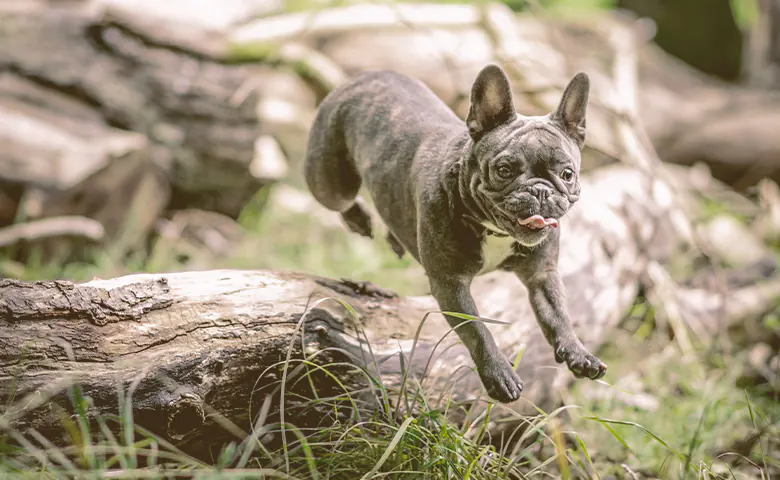 Unlike most dogs that require vigorous exercise every other day, French Bulldogs are content with light play.
This isn't because they're lazy; they're just not physically built for rigorous activities.
French Bulldogs fall under the non-sporting group because they're a brachycephalic breed.
The term "brachycephalic" is used to describe flat-faced or short-nose dogs. Breeds that fall into this category aren't well-suited for intense aerobic exercise, especially in warm weather, because their short snouts make breathing difficult.
French Bulldogs have narrow nostrils, smaller airways, larger tongues, and multiple folds in their throats, putting them at a higher risk of overheating and heat stroke due to lack of air.
Although unfortunate, this "defect" is among the many reasons people choose French Bulldogs as their lifetime companions.
Their low-energy nature is an added benefit for elderly, lazy, and busy people who can't go out much.
Because they don't require as much exercise as other dogs, owners aren't pressured to take them out to play every single day, multiple times a day.
Frenchies are perfectly happy lounging around in the apartment.
They only need 60 minutes of light play to stimulate their mental and physical health every day.
You don't even need to take them out if you have enough space for easy exercise in your home.
Small But Brave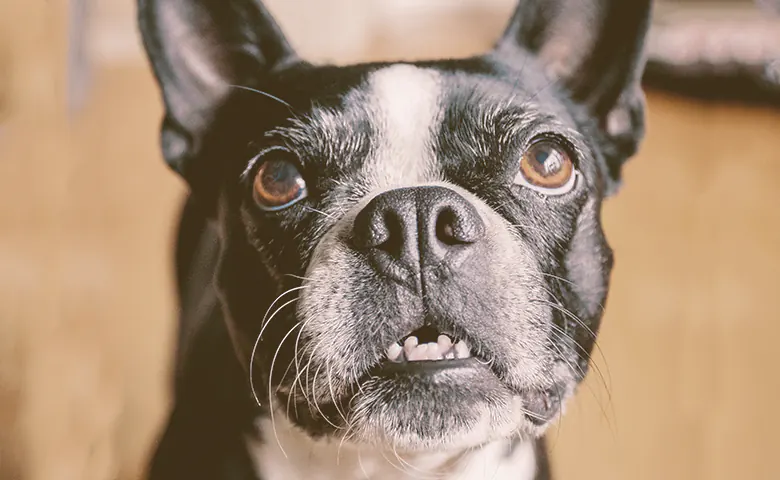 Although they're not the biggest at around 12 inches tall, French Bulldogs make brilliant watchdogs.
They're loyal to a fault and ridiculously brave, so they won't hesitate to alert others if you're in danger.
French Bulldogs have a protective and territorial nature, and they're greatly vigilant of their surroundings.
Even though they're generally silent dogs, they'll bark if they think you need to be aware of something.
Final Thoughts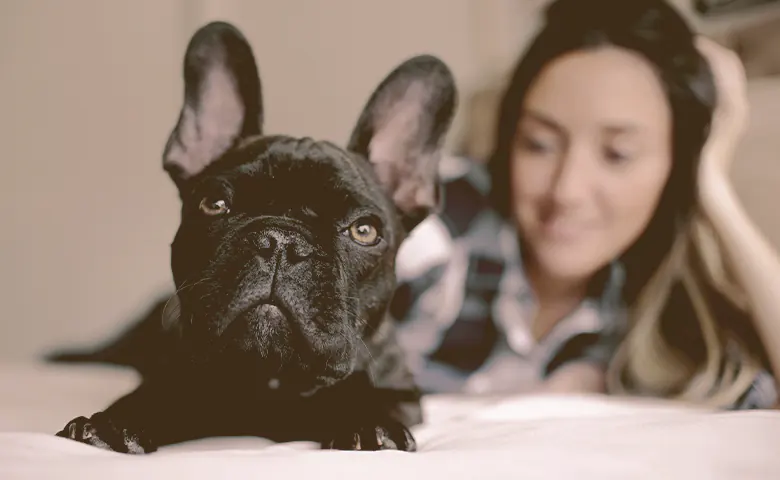 This concludes this article on why French Bulldogs are so popular.
The list above is only some of the breed's good qualities; I'll be here all day if I had to list them all!
Overall, French Bulldogs are well-loved because they're smart, brave, loyal, and can easily adapt to any home.
The fact that they're cute doesn't hurt, either!
If you're planning to buy a French Bulldog, it's worth learning everything you need to know about brachycephalic dogs.
French Bulldogs have special food, health, and exercise requirements that differ from non-brachycephalic breeds.