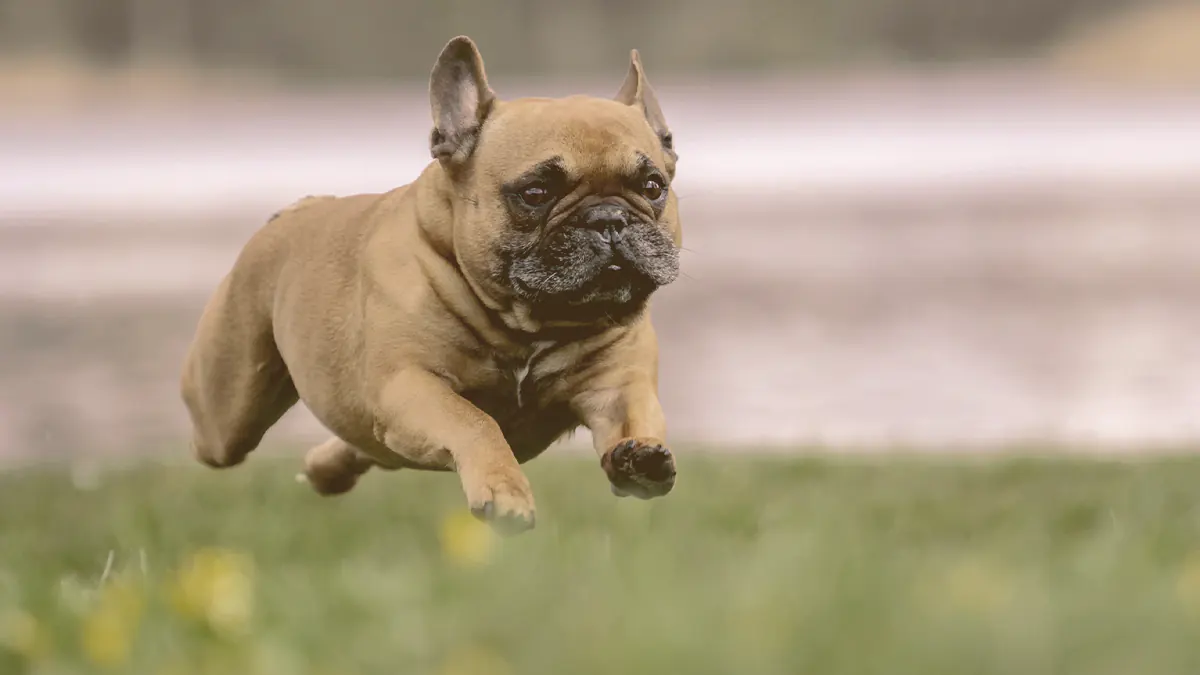 How Much Exercise Does a French Bulldog Need? Quick Guide & Tips
Alex Vicente • Updated on August 22, 2023
This review contains affiliate links. Read more here.
Not a substitute for professional veterinary help.
French bulldogs have a bad reputation for being lazy and sleepy.
But any Frenchie owner will tell you that's not true!
French bulldogs can be a fireball of energy. They're also very social dogs.
However, because of their face shape, it can be dangerous to overexert your Frenchie.
After bringing a new puppy home, you start wondering how to make sure it's happy and healthy.
Well, exercise can have many great benefits for your pet.
Let's take a look at how much exercise a French bulldog needs, and how to make sure your dog's not being overworked.
An adult French bulldog needs around 60 minutes of exercise every day to stay healthy.
They don't need any scheduled formal exercises. It's best to do low-intensity exercise.
You can take them for daily short walks or play with them using toys.
Table of Contents
Does Your French Bulldog Need to Exercise?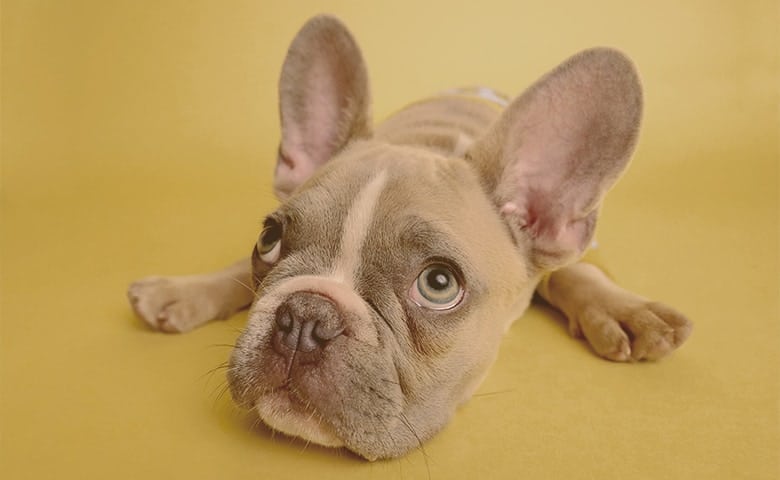 Everyone knows French bulldogs for being sleepy dogs, so do they really need exercise?
The answer's yes. They may not need formal exercises, but they still need to get plenty of activity.
Exercising can have many great benefits for your pet's health, some of which include:
Keeping a healthy weight
Sharpening of skills
Social interaction
Mental stimulation
Like with most humans, exercise is important to your dog's well-being.
It helps maintain a healthy body and keeps muscles stretchy and strong.
Frenchies can suffer many medical conditions because of the way they're bred.
Exercise can help keep your dog healthy for as long as possible.
It can also help reduce the chances of your furball getting diabetes.
Not only does it help with physical health, but exercise can also improve mental health.
When your puppy's exercising, chemicals released in its brain make it happier.
And, if you introduce a wide variety of games, it will keep your pup's mental skills sharp.
Still, one of the most important benefits is social interactions. We all know that dogs are social creatures.
This means they need to play with other dogs and humans to stay happy and healthy.
In some cases, exercise can even help with training.
Dog trainers say that dogs that get frequent exercise are easier to train and are better behaved.
What Affects Your French Bulldog's Activity?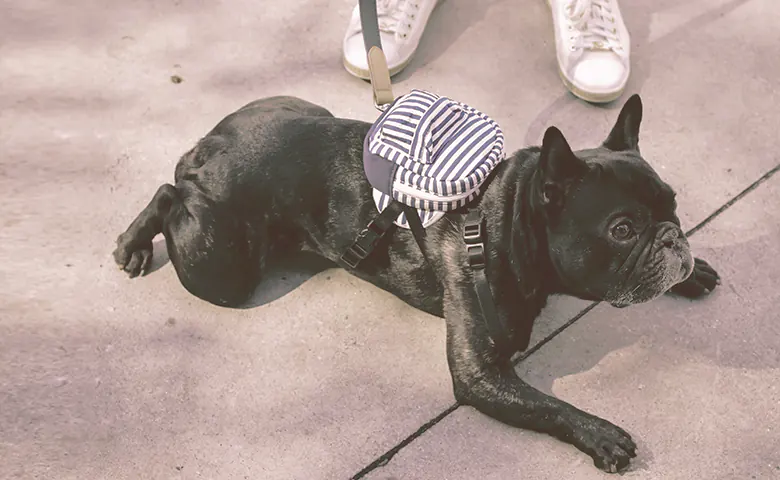 A few factors affect how much exercise your French bulldog needs.
These include:
Even though they're a fireball of energy, French bulldog puppies don't actually need a lot of exercises.
A five-month-old puppy will only need about 15 minutes of daily exercise.
Something that's important to note is that you shouldn't be exercising a dog that's less than four months old.
As they get older, Frenchies will need more exercise.
As a general rule of thumb, add five minutes to the workout for every month your puppy grows.
Dogs are pack animals, but some dogs tend to be more social and energetic than others.
Depending on how active your dog is, exercise time will be different.
In some cases, the pups will even wear themselves out if they really like to play.
Because of their flat faces, French bulldogs can sometimes have a problem breathing.
This will greatly affect how often they can exercise.
You should always monitor your pup while they're exercising.
Make sure they aren't struggling in any way or looking stiff.
This could mean that you're overworking them and they need shorter exercise periods.
Other symptoms of overworking your French bulldog can include:
Nausea
Excessive drooling
Wheezing
What Exercise Is Best for Your French Bulldog?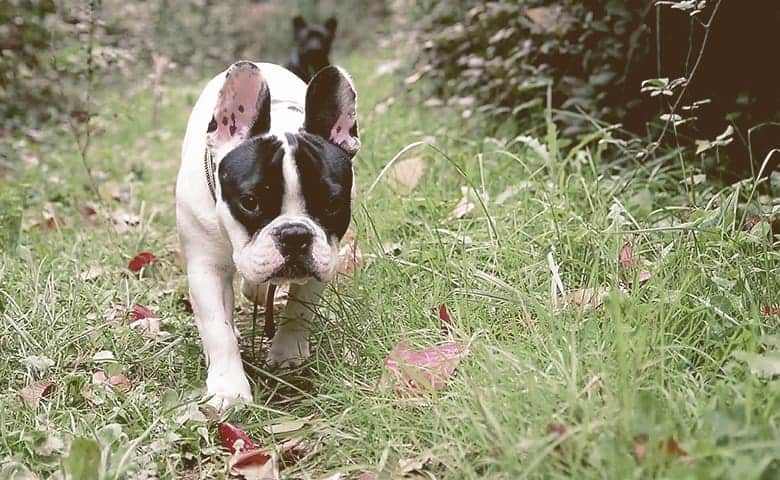 Now that you're more familiar with how much exercise your French bulldog needs, let's talk about the types of exercise that are best for Frenchies.
Walking
The simplest, most effective way to exercise your French bulldog is to take them for a walk.
A daily walk can do wonders for your pet.
If your furball's stuck at home all day with little to do, it can take it out on your shoes and couch.
Taking it out for a walk will keep it happy and healthy.
Walks also help maintain a healthy mindset. It mimics the "hunt."
As descendants of wild animals, dogs want to hunt for food. While this won't be the goal of your walk, your Frenchie will still use a lot of the same skills. Allow them to sniff and interact with new places and people.
This will also provide you with a great opportunity for bathroom breaks.
While you can train your Frenchie to use a litter box, it's best to let it do its business outside.
Your dog doesn't have to be walking for the entire time.
Sniffing, pooping, and stopping are all normal parts of the walk and are part of the exercise.
Since French bulldogs are so small, what time you choose to walk them matters.
They like the sun but can overheat really quickly. It's best to walk them early in the morning or just before sunset.
Interactive Toys
If your French bulldog's more of an indoor pup, there are other things you can try.
An interactive toy will make sure your dog's exercising without having to leave the house.
This will take care of the exercise and mental stimulation needs.
You'll need to find other ways to keep your dog socially happy, like organizing play dates with other dogs.
Wrapping Up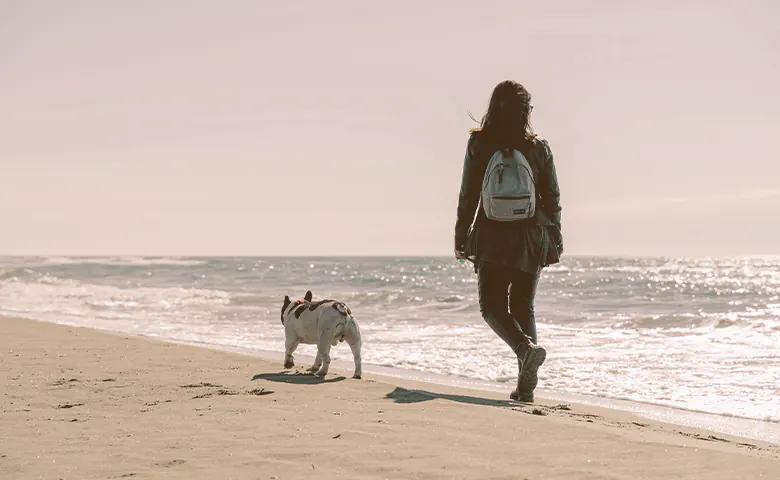 Most people think French bulldogs are inactive and lazy.
This couldn't be further from the truth. They need regular exercise to stay healthy, but how much exercise does a French bulldog need?
The answer will depend on your dog's age, personality, and health condition.
As your puppy gets older, it'll need more exercise.
Some dogs, however, are lazier than others, especially if they have trouble breathing or other medical conditions.
While your pet is exercising, you have to watch them to make sure they're not over-exerting themselves.
You can also customize the exercise according to your and your pet's needs.
Walking's always a good option, but it's not the only thing your dog can do to stay healthy.