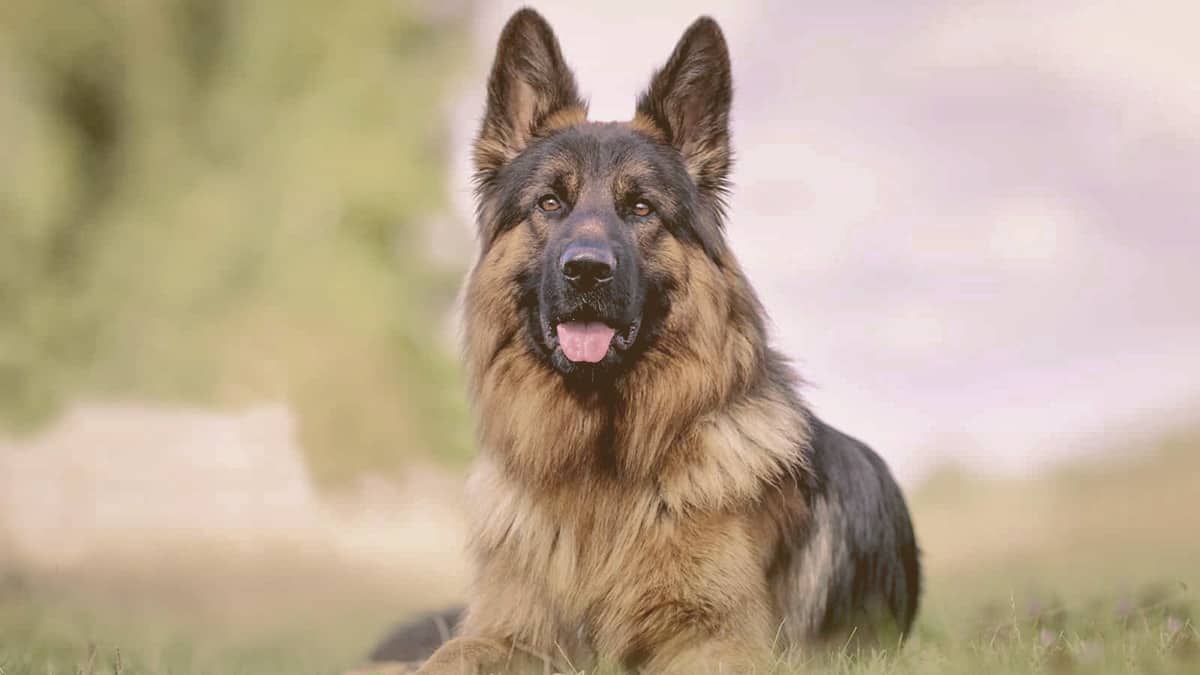 German Shepherd Dog Breed Information: All You Need To Know
Alex Vicente • Updated on August 1, 2023
This review contains affiliate links. Read more here.
Not a substitute for professional veterinary help.
German Shepherds are one of the more recognizable dog breeds.
In addition to having the traits to work for the military and law enforcement and appearing on TV (Rin Tin Tin was a German Shepherd), these dogs are popular pets because of their intelligence and loyalty.
As a German Shepherd owner, I know that these dogs make great companions.
However, you need to understand the traits of a German Shepherd so that you know what to expect if you get one.
With the proper information, you can decide if this breed is the right one for your living situation, family size, and lifestyle.
Overview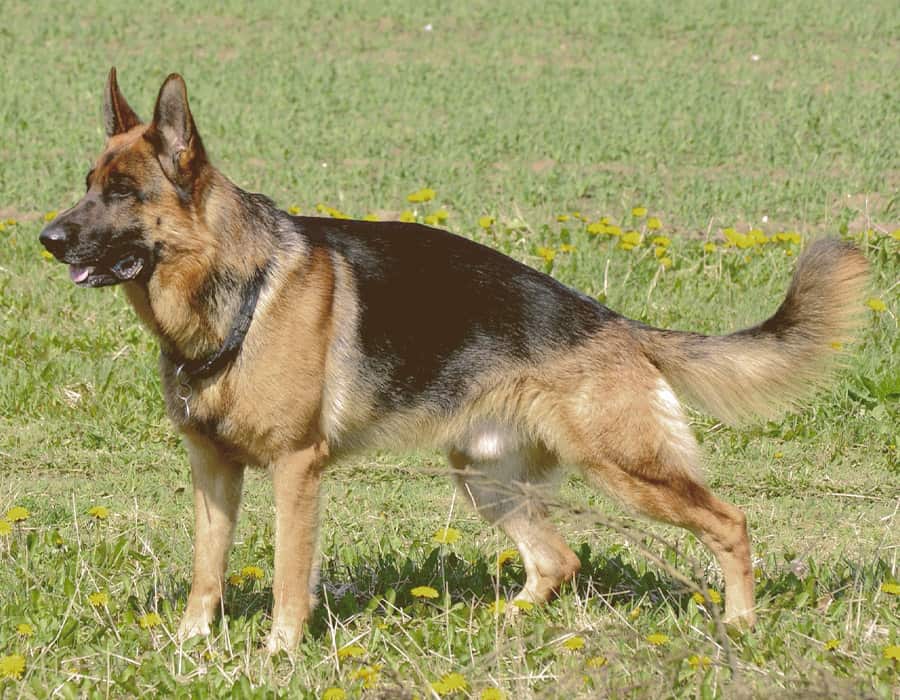 Height

Male 24-26 inches
Female 22-24 inches

Weight

Male 65-90 pounds
Female 50-70 pounds
Temperament

Confident, Courageous, Smart

Life Expectancy
Group
Table of Contents
German Shepherd Breed Facts
German Shepherds are loyal, intelligent, and affectionate dogs. Here is what you need to know about this breed before you get one.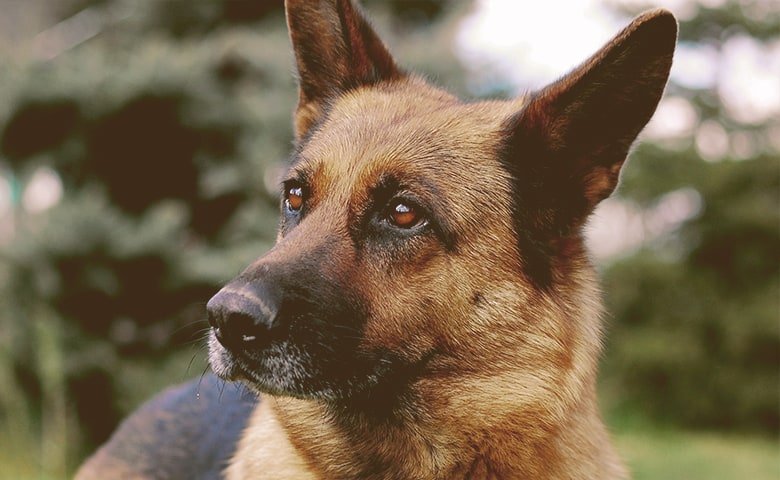 Size and Lifespan
German Shepherds are approximately two feet tall, with males usually standing slightly over two feet and females slightly under the two-foot mark.
The average German Shepherd who has an adequate diet and gets proper exercise will weigh between 50 and 90 pounds.
Females are at the low end of this range, usually weighing in at between 50 and 70 pounds. Males are typically between 75 and 90 pounds, though some German Shepherds can weight up to 95 pounds or more.
Like other bigger dogs, German Shepherds have a shorter lifespan than smaller breeds.
Life expectancy estimates vary. Some sources put the average lifespan of a German Shepherd between seven and 10 years, while others estimate that members of this breed can live for between 10 and 14 years. Overall, the average from all these estimates is approximately 10 years.
Other Names for German Shepherds
The most common name for this breed is "German Shepherd," but you may see other terms as you research this breed.
In Europe, especially in England, German Shepherds are sometimes known as Alsatians. German Shepherds originally came from Germany, as their name suggests. In German, the breed is Deutsche Schäferhunde, which translates as "German Shepherd Dog."
In some cases, you will see the abbreviation GSD, which stands for German Shepherd Dog.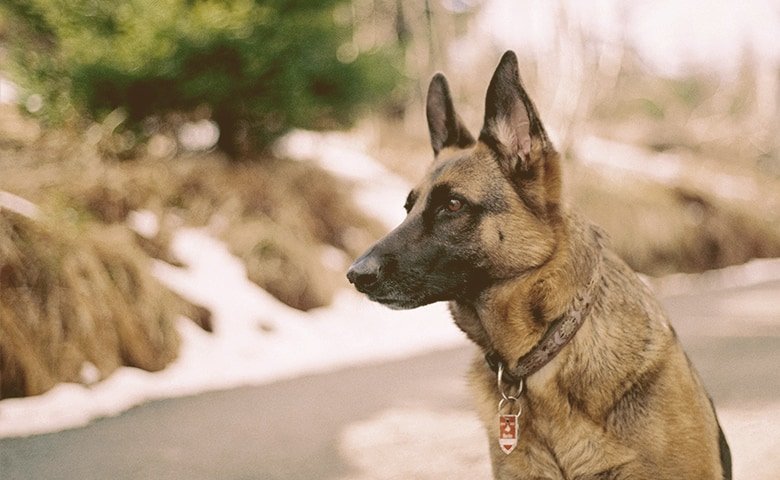 Breed Category
German Shepherds are herding dogs. Some breeding associations and clubs categorize them as part of the Pastoral Group, which means that breeders originally bred them to work on farms with livestock.
Appearance
German Shepherds are easily recognizable. They are approximately two feet tall at the shoulder, and they have erect, triangular-shaped ears. They are longer than they are tall, and their bodies are well-proportioned.
German Shepherds have a thick coat and a relatively long snout. They also have a long, bushy tail that hangs down when they rest.
The coat of a GSD is typically tan and black. Some other members of the breed have silver, white, or red coats. Most dogs in this breed have at least two colors in their coats. However, some German Shepherds are all black or all grey.
The different colors have no bearing on the dog's overall health, but some breeding associations and dog shows prefer black and tan coats.
German Shepherd Personality Traits
Most people think of German Shepherds as brave, intelligent, and capable dogs. Indeed, some get training to work as rescue dogs, assist law enforcement, or work with the military on the battlefield.
General Personality Traits in GSDs
While these particular dogs have specialized training, German Shepherds are, in general, alert, calm, and, with proper training as puppies, obedient. Because of their overall intelligence, these dogs are relatively easy to train compared to some other dog breeds. However, you need to train them from a young age to ensure that they gain the necessary skills.
German Shepherds as Family Pets
German Shepherds are often good family dogs. They are sensitive and can be extremely loyal and protective of family members. Despite their image as fierce dogs who work with the army or police, they can be very affectionate towards children.
At the same time, they can be wary of strangers or people that they do not know. This trait makes them excellent watchdogs, but you may need to train them to ensure that they are not openly hostile to visitors. However, they are not prolific barkers. They will only bark when they think it is necessary.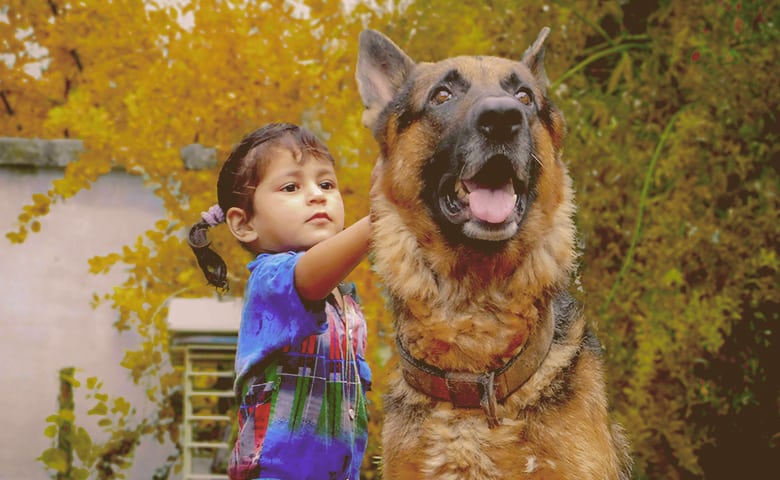 German Shepherds and Socialization Needs
Because of their loyalty, German Shepherds need human companionship. If you leave for long periods, a GSD may become sad and withdrawn. Therefore, this breed should not remain isolated for long periods.
In some cases, German Shepherds who are bored and isolated may show their displeasure by chewing items that they are not supposed to chew or digging in areas where they are not supposed to dig. Even a trained GSD may engage in this behavior if they are left alone for too long.
German Shepherds need exercise, and they will play with children. With training, they may tolerate other pets. In general, however, they have a low tolerance for other animals and prefer the company of people.
What Type of Care Does a German Shepherd Need?
If you want a German Shepherd that is healthy and well-behaved, you need to ensure that you provide proper care, including training, nutrition, and grooming.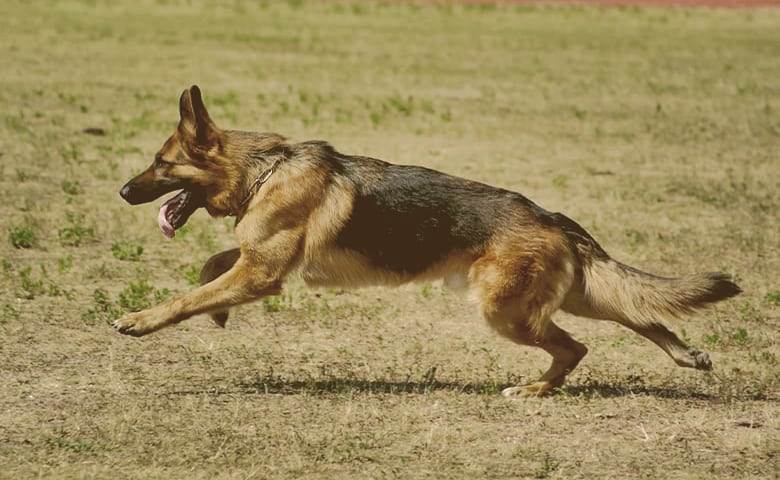 How to Feed German Shepherds
German Shepherds are large dogs, and they exercise regularly. Their dietary needs change depending on their age.
Young puppies grow quickly during their first year. To promote proper development, you need to feed them a low-carbohydrate diet.
German Shepherds of all ages are prone to stomach issues and bloating. To avoid this problem, you should feed them twice per day at set times rather than a more substantial portion once per day.
German Shepherds can eat dried dog food and other dog food formulations. You should limit the amount of human food that your GSD eats.
German Shepherds that are overweight tend to have health problems. If you do not alter your diet and exercise patterns, you could shorten your dog's lifespan in the long term.
You will also want to monitor your dog's weight and heed veterinarian advice about dietary needs, food brands, and serving sizes.
Though you can control feeding times, you should provide a regular supply of fresh, clean water for your German Shepherd.
The Ideal Living Situation for a German Shepherd
German Shepherds need exercise. Ideally, you will have a large yard with a fence where your dog can roam freely during the day. In this setting, a German Shepherd can readily get the exercise and stimulation needed to remain healthy and active.
German Shepherds, on the whole, are docile when they are indoors. Some dogs may be more active inside, depending on the conditions and the amount of time that they have outside. On the whole, however, German Shepherds will not run and jump while indoors.
Could you keep a German Shepherd in an apartment? It is possible to keep a German Shepherd in an apartment, but you could only do so if you were able to give it plenty of outdoor time every day.
German Shepherds could begin to feel bored and isolated if they have to stay in a confined space for most of the day. This isolation could affect their mental and physical health, and they could potentially act out with bad behaviors such as chewing furniture.
These difficulties make it challenging to have a healthy German Shepherd anywhere besides in a home with an outdoor area.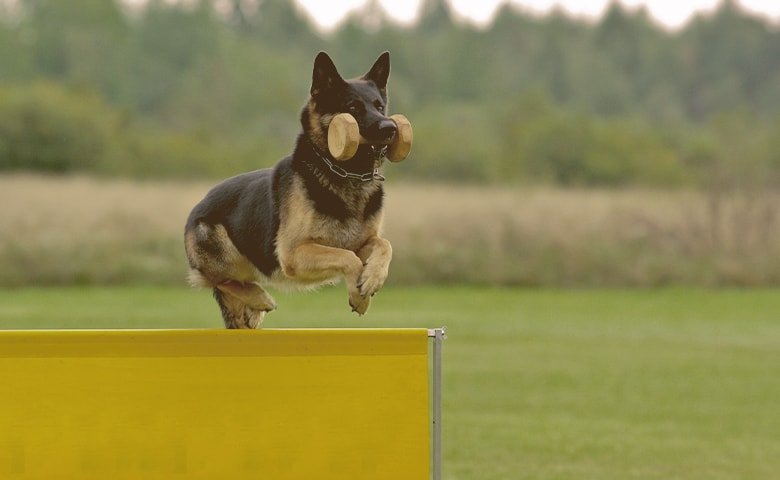 German Shepherd Grooming
German Shepherds are prolific shedders. People who are interested in this breed need to be aware that they will have dog hair in their homes. However, if you brush your dog's coat every few days, you significantly lessen the amount of hair that they leave around the house.
Remember that German Shepherds enjoy the company of humans, so they will enjoy being brushed since it offers them a chance to commune with you.
You can wash your dog about once per month. The thick hair may shed quickly, but it also helps keep the dog clean. However, you do not want to bathe your dog too often since doing so may reduce the natural oils that they have on their coat that repel dust and dirt.
German Shepherds have nails that you need to keep trim. Their nails will continue to grow if you do not cut them. If they become too long, it could hamper their ability to walk, especially indoors. If you are unsure about trimming your GSD's nails, you can hire a professional groomer or ask the vet to perform this task or show you how to do it.
Finally, you should ensure that your dog maintains its oral health. You can keep a supply of chew toys for your dog to exercise their jaw. You can even get some rope toys that naturally floss your dog's teeth as they chew.
You can also brush your German Shepherd's teeth to maintain their oral health. You can look for any abnormalities in your dog's mouth while cleaning.
A German Shepherd needs regular veterinary checkups. During these checkups, the vet can ensure that your dog is healthy and offer advice about changes to the care that you need to provide.
History of the Breed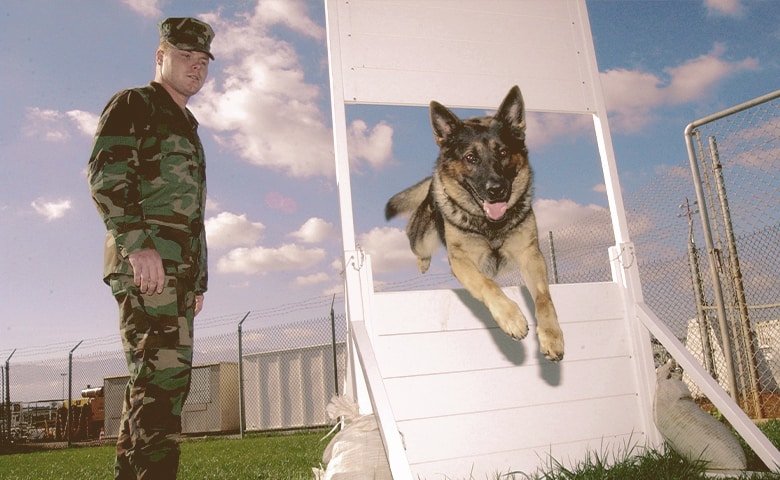 The story of the German Shepherd Dog began in Germany. In the late 19th century, a breeder named Max von Stephanitz created the breed known as the German Shepherd. He bred other herding dogs and farm dogs that were popular at the time to develop this new breed.
The German Shepherd became very popular quite quickly. One of America's foremost breeding organizations, the American Kennel Club, recognized German Shepherds as an official breed in 1908.
During World War I and World War I, breeders in Europe and North America dropped the "German" from the dog's name. During this time, the name Alsatian became popular. In some places, including in the U.K., this name has stuck. In North America, however, the breed's title eventually reverted back to "German Shepherd."
German Shepherds became well known for their use in the military and law enforcement.
Though their origins were in Germany, militaries from both sides used these dogs in combat operations during the World Wars.
Thanks to movies like Rin Tin Tin, German Shepherds became well-known in the U.S. According to the American Kennel Club (AKC), German Shepherds are currently the second most popular breed in the United States after Labrador Retrievers.
Other Things to Know About German Shepherds
German Shepherds have some needs that are specific to their breed. Also, like all breeds, they have specific health problems that are more common than other veterinary issues. You need to understand these needs and these issues to provide the best possible care for your German Shepherd.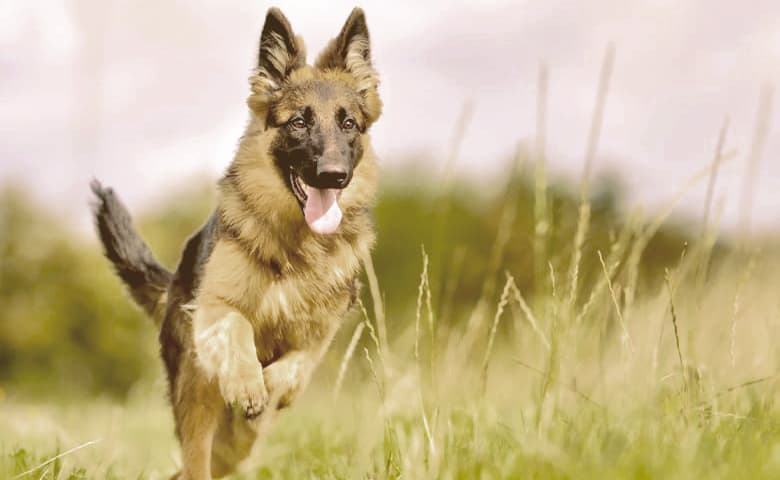 Training Needs
German Shepherds are intelligent, but you need to train them so that they know what behavior you expect from them.
Ideally, you will start training a German Shepherd when it is a puppy. If you can teach the dog at an early age, it will learn to behave and socialize with both people and other animals. The American Kennel Club suggests taking your German Shepherd puppy to training classes. You can then follow these up with obedience classes as the dog grows.
You can let your German Shepherd become comfortable around family members. These dogs are very loyal and will bond with the people with whom they spend the most time.
German Shepherds do not generally like other household pets or animals.
However, if they spend time with other pets from a very young age, they may bond with them, or at least tolerate them, as they grow.
Though it could be more challenging, it is possible to train adult German Shepherds that you obtain through adoption.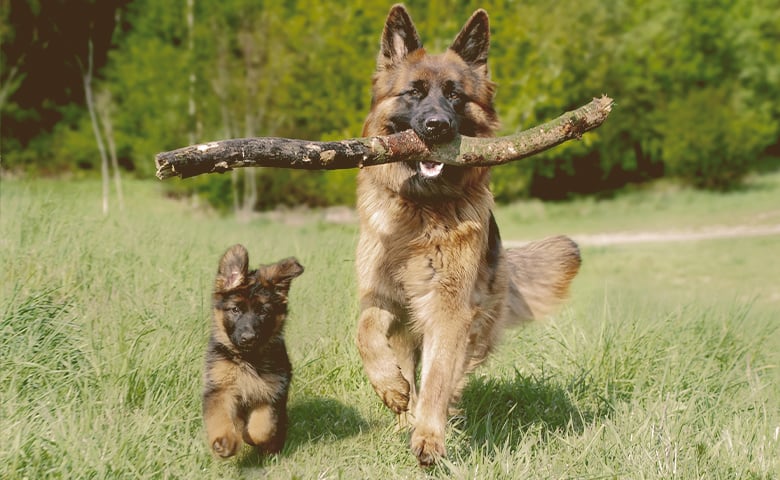 Common Health Issues
The most common health problems involve the joints and stomach of German Shepherds.
Dysplasia
German Shepherds are prone to conditions called Hip and Elbow Dysplasia. These problems occur when the dog's bones grow at different rates and do not fit snugly into the joint socket.
Sometimes, dysplasia can cause pain, but other times, there will not be any symptoms. In severe cases, a vet may suggest surgery, though older dogs may get medication to control any pain.
You can feed a young puppy the proper diet so that it develops at the correct rate during its first year. With the right pace of growth, a German Shepherd can avoid hip or elbow dysplasia.
"Bloat"
German Shepherds, like other large, deep-chested dogs, can suffer from bloat. The clinical term for bloat is Gastric Dilatation-Volvulus. Bloat occurs when dogs eat or drink quickly, and the stomach gets twisted from gas or air.
The twisting makes it impossible for the dog to get rid of the excess gas or air in their stomach. In severe cases, bloat may require surgery, and it is always a good idea to see a vet if you notice excess drooling, a distended stomach, a rapid heart rate, or dry heaving.
You can protect against bloat by feeding your German Shepherd two smaller meals per day rather than one big meal. Also, only give the dog the calories that it needs at mealtime. Do not leave food in the bowl for it to eat outside of the designated meal times.
Pros and Cons of Owning a German Shepherd
You can learn the pros and cons of owning this breed to decide if it is the right choice for you and your family.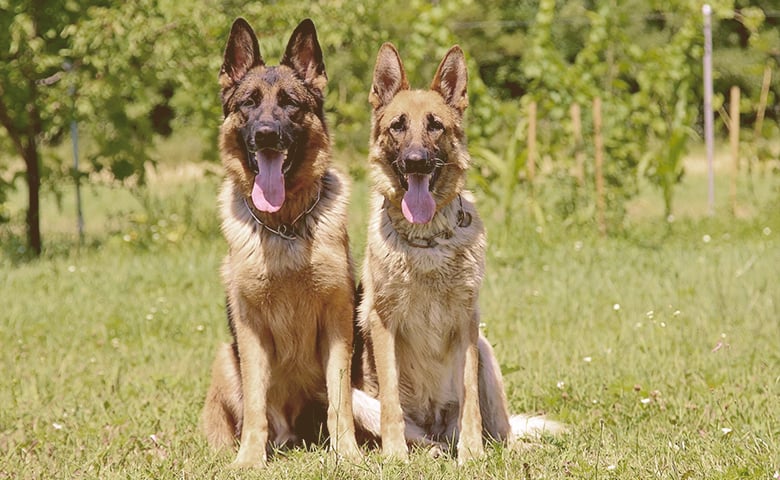 PROS
Remote that comes with the unit
A thermostat that keeps the unit running until the desired temperature gets reached
Rain sensor that protects your dog and the interior of your RV
CONS
Rain sensor could shut off the fan even if it's hot
Must get installed professionally in the roof to minimize the danger of leaking
Summary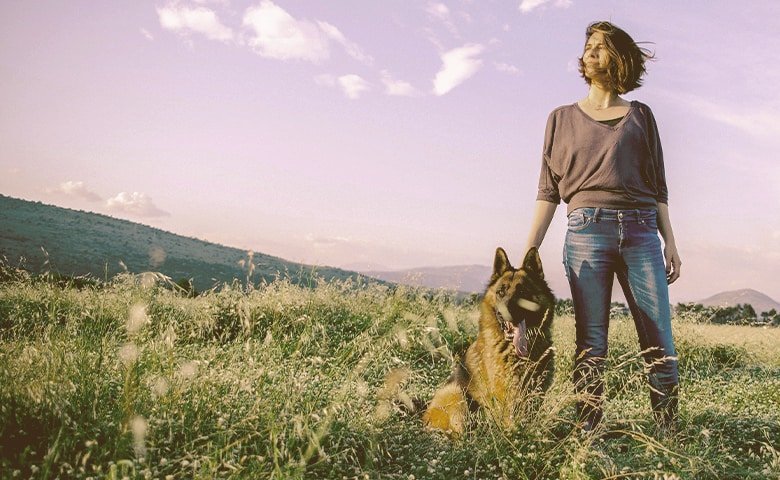 German Shepherds make excellent pets for people who want a loyal, intelligent, and trustworthy dog. Like any breed, however, German Shepherds can only thrive in the right conditions. Before you get this breed, you need to be sure that you can provide those conditions.
For example, you need to be sure that you have the space to accommodate a larger dog like a German Shepherd, and you need to be sure that you can meet the dietary, training, and care needs that are unique to the breed.
Hopefully, after reading this intro to German Shepherds, you will feel that I have given you all the information that you need to decide if this breed is right for you.