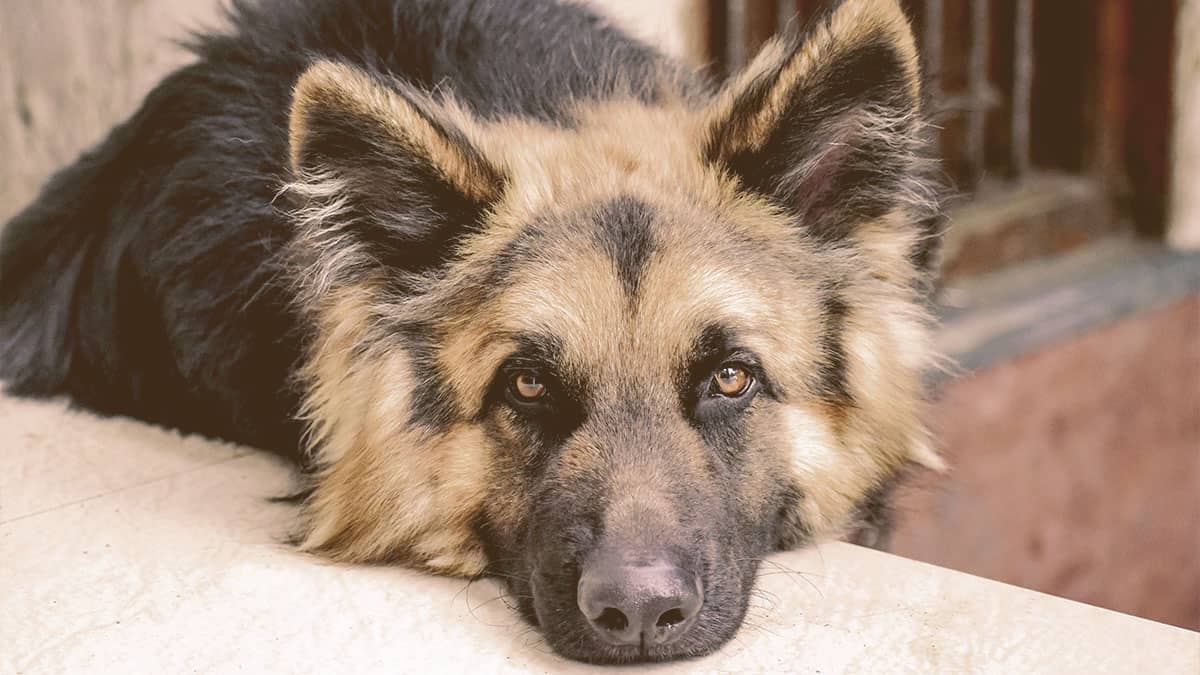 German Shepherd Lifespan: How Long Do GSDs Live?
Alex Vicente • Updated on August 22, 2023
This review contains affiliate links. Read more here.
Not a substitute for professional veterinary help.
Known for their intelligence, loyalty, and spirit, it's no surprise that German Shepherds are one of the most popular dog breeds in the United States.
The origin of German Shepherds as herding and guarding dogs makes them some of the best companions.
And as companions, we often wonder how long they can stay with us.
So, what is a German Shepherd lifespan? How long do GSDs live?
If you're curious and also want to know how you can extend your precious pooch's life to the max, read ahead!
Table of Contents
Average Life Expectancy of German Shepherds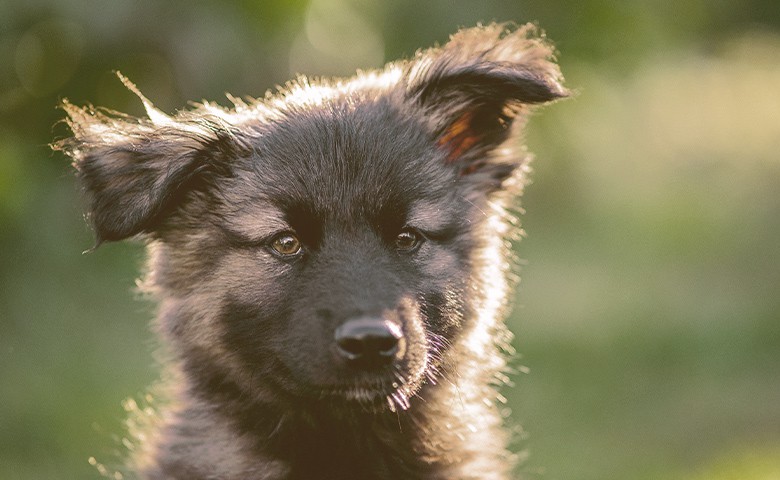 As one of the larger dog breeds, German Shepherds can live 9-13 years, provided that they're being taken good care of.
If your German Shepherd is female, you're in luck!
They're known to live longer than males with almost a year and a half lead.
While female German Shepherds have a median age of 11.1 years, male German Shepherds only have an average of 9.7 years.
And if they've come from a long line of healthy genes, they might even reach the ripe age of late teens.
Some argue that mixed-breed German Shepherds might actually live longer because of hybrid vigor.
This just means that when dogs are inbred, it introduces a genetic condition that reduces their lifespans.
But with mixed breeds, the result of mingling two breeds can give the best of both worlds, which extends their life expectancy up to six months.
Of course, this isn't always the case. It's still important to practice responsible breeding before deciding to match your German Shepherd with another breed.
Ways to Increase a German Shepherd's Life Expectancy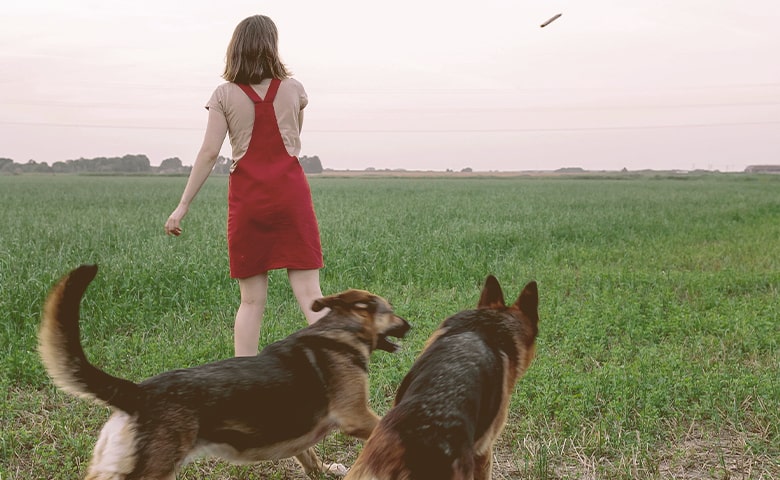 Just like us, our furry friends need proper care and attention to live a long and healthy life.
Your German Shepherd is more likely to live beyond 13 if they're getting:
Enough exercise
Mental stimulation
Nutritious diet
Regular vet visits
Exercise
Because German Shepherds are known to be active working dogs, exercise is crucial for them.
For puppies, letting them walk around your house for at least 15 minutes can encourage strong bones to grow.
Just remember not to overwork those joints as they're prone to developing bone problems.
If you're caring for a senior German Shepherd, even a short walking routine can benefit their health.
At this age, it's important to look out for any physical pain your dog might show.
So, if you notice something unusual in his behavior, it's best to try again another day.
Stimulation
Mental stimulation also helps in keeping your German Shepherds in tip-top shape.
A good rule of thumb to know how much exercise they need is by multiplying their age in months by 5 minutes.
So, a 2-year-old German Shepherd should exercise daily for 120 minutes or 2 hours.
If they don't receive enough stimulation, they have a tendency to develop behavioral problems later on.
So, make sure to hit the nearest dog park!
Older German Shepherds work best with fellow senior dogs.
This might sound counterintuitive since they need exercise, but mingling them with more energetic puppies can introduce more harm than good.
If no playdates with your senior dog can be arranged, teaching them new tricks works, too!
Diet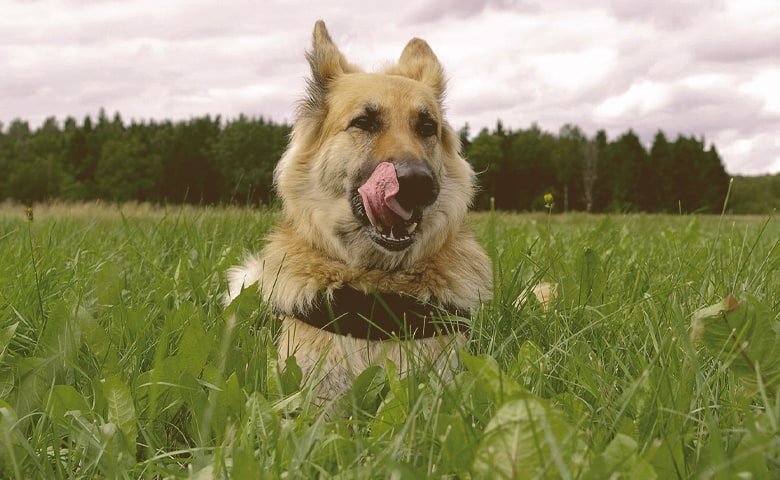 Regardless of your German Shepherd's age, a healthy, balanced diet is crucial to maintaining a healthy and active lifestyle.
You don't want your dog to simply survive; you want them to thrive!
The right amount of protein, fat, and fiber in your pooch's diet guarantees a healthy and strong German Shepherd.
Vet Visits
Regular visits to the vet are a must.
Especially at critical stages of your German Shepherd's life, check-ups are crucial for their development.
Your vet can brief you on all of the possible injuries or illnesses your dog can get.
Knowing this information is crucial so you can be prepared when an emergency arises.
Common Health Problems in German Shepherds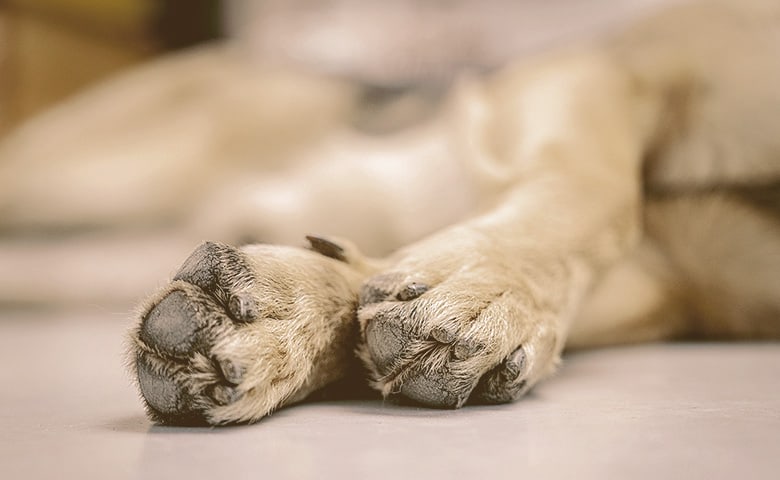 Due to their large size, German Shepherds are prone to many bone problems that can affect the quality of their lives, such as:
Hip and dysplasia
Degenerative myelopathy (affects the spinal cord)
Panosteitis (bone inflammation)
Aside from joint and spinal cord issues, German Shepherds are also vulnerable to many hereditary health problems as a result of their long history of inbreeding. These include:
Pancreatic atrophy
Epilepsy
Megaesophagus
Gastric dilatation-volvulus (commonly known as bloat)
Spleen cancer
Nodular dermatofibrosis
Von Willebrand disease
These health issues aren't something to ignore.
They completely change your furry friend's physical and mental condition for the worse.
It's important to keep a keen eye on your dogs' habits to easily recognize any out-of-character behaviors.
If you observe any of these signs from your dog, it's time to schedule a vet visit:
Restlessness
Lethargy
Sudden loss of appetite or weight
Pale gums
Having trouble urinating or excessive urinating
Bloody urine or vomit
Breathing problems
Stages of Maturity of German Shepherd Dogs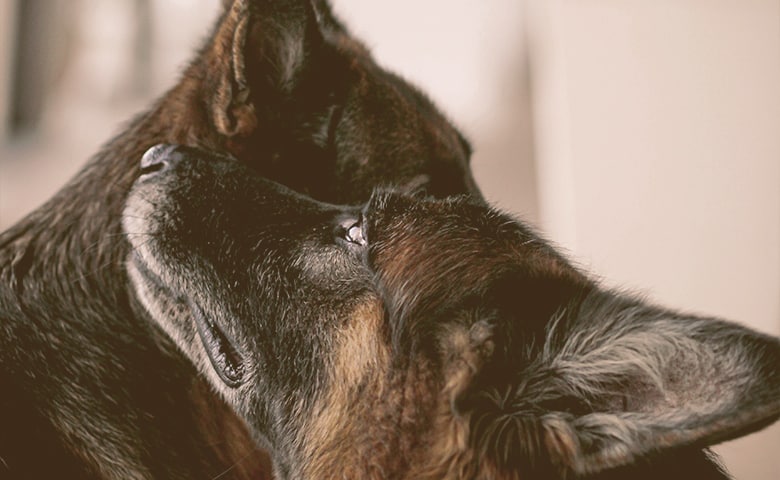 As much as we want to extend our pets' stay with us, sometimes, the best we can do is enjoy every single stage of their lives.
German Shepherds have six distinct stages:
Neonatal (first 10 days after birth)
Transitional (2 to 4 weeks old)
Socialization (4 to 8 weeks old)
Pubescent (8 weeks to 6 months)
Adolescence (6 months to 2 years)
Adulthood (3 years onwards)
The first 3 to 6 months of German Shepherds' lives is when socialization, training, and sexual exploration happen.
When canines reach sexual maturity, hormones skyrocket, which can make them aggressive, especially if you have an unneutered male German Shepherd.
These first few months can be the most stressful for you as the dog owner.
At 2 years old, your German Shepherd might have already reached their final height.
Bear in mind, though, that this is still not their final stage of maturity, even if they already seem stable.
At 3 years old, you're finally going to witness the intelligent, loyal, and obedient pooch you've always known they would be.
Congratulations, your dog has reached adulthood!
The Life That Dogs Deserve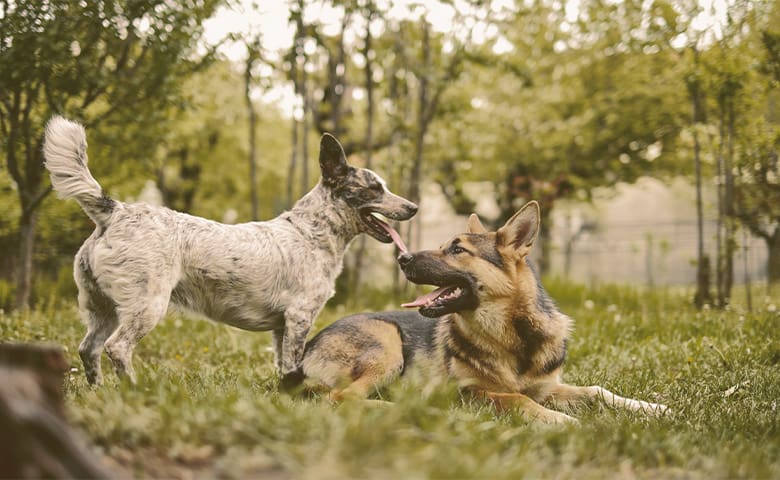 So, what is a German Shepherd's lifespan?
9-13 years on average, but forever in our hearts!
The thought of our companions eventually crossing the rainbow bridge is heart-aching, but we do our best to give them a rewarding life.
Paying attention to your dog's needs is key to ensuring that they live the life they deserve.
But sometimes, it's not a matter of keeping them as long as we'd like, but a matter of offering them the best quality of life.
Remember, we don't live our whole lives with our dogs, but they live theirs with us!