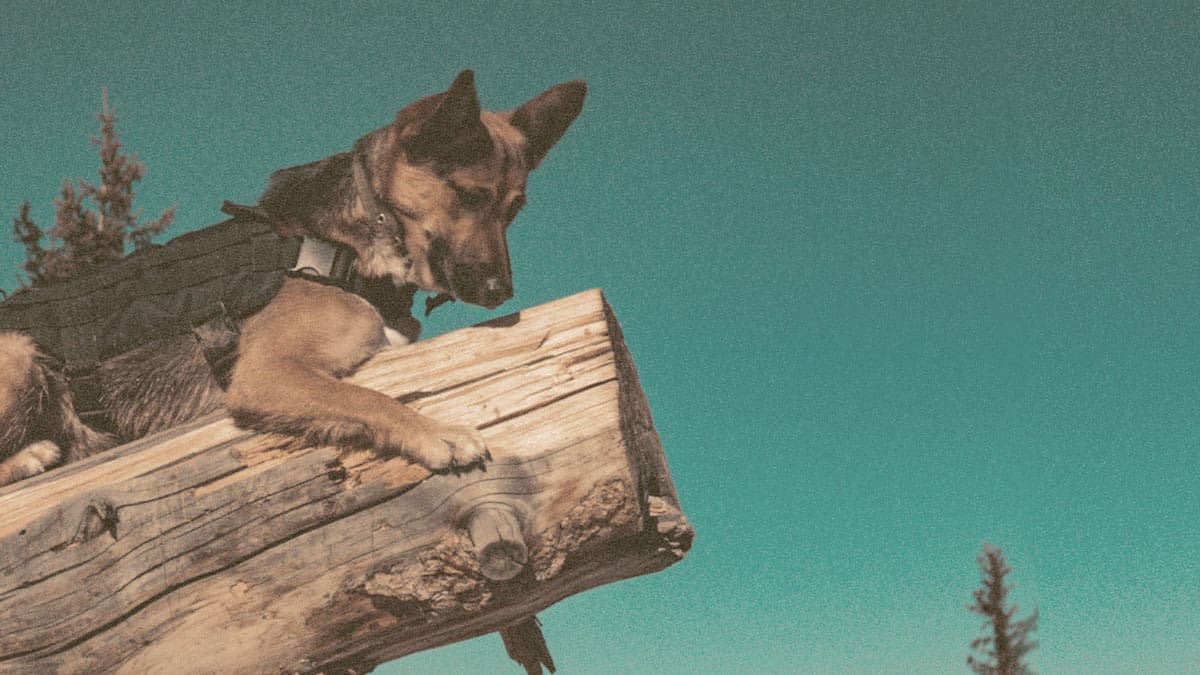 How Smart Are German Shepherds? GSD Intelligence
Alex Vicente • Updated on August 1, 2023
This review contains affiliate links. Read more here.
Not a substitute for professional veterinary help.
So you're thinking about getting a German shepherd pup, or you already live with one.
Then, a question pops up, how smart are German shepherds?
You'll be happy to know that you're getting one of the smartest dog breeds.
That's one of the main reasons why they're so popular.
You've already seen them as police dogs, guide dogs, therapy dogs, and even in movies.
No role seems ever too demanding for the German shepherd.
Their handlers completely agree that these dogs have the intelligence and confidence to be their trusty work/life companions.
Table of Contents
What Makes German Shepherds So Great?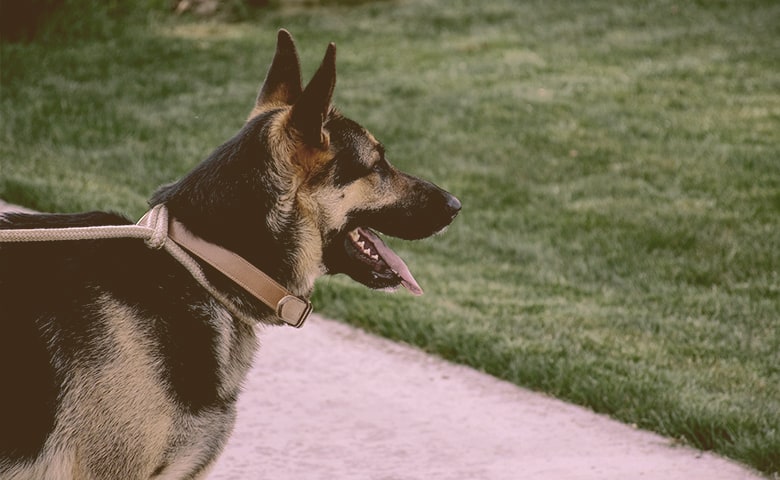 The German shepherd dog (GSD) originated in Germany in the 1800s, and they were bred to be herding dogs.
Max Emil Friedrich von Stephanitz was the first to recognize the breed's potential.
GSDs are known for their strong but gentle characters.
They have many defining traits such as athleticism, confidence, courage, keen instincts, and a strong sense of loyalty at the core of these lovable canines.
They're also coveted for their intellect.
As a matter of fact, the German shepherd was ranked the third smartest dog in an experiment involving 130 of the most common dog breeds, outmatched only by the Border Collie and Poodle.
When you think about all of these great qualities, it is no wonder why they're consistently among the most popular dog breeds in the US.
How Smart Are German Shepherds?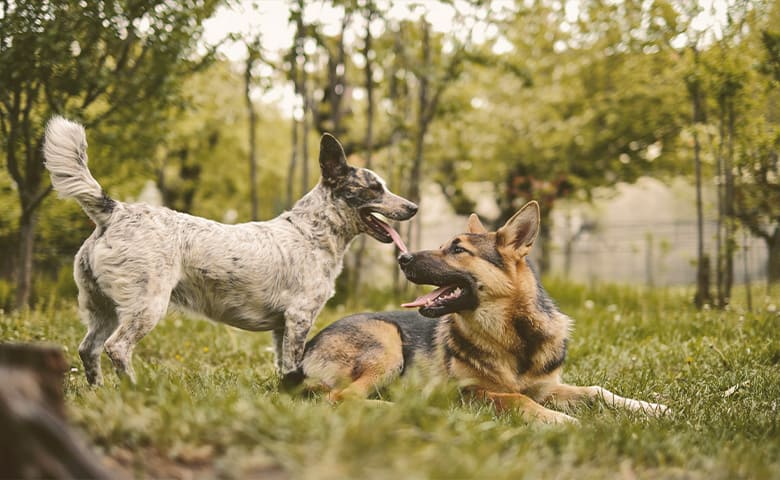 Intelligence could mean a lot of things.
For example, is your dog easily trainable?
Is it intuitive?
Can you communicate with your dog easily?
According to world-renowned dog expert Dr. Stanely Coren, there are three main aspects of dog intelligence.
The first aspect is called instinctive intelligence, followed by adaptive intelligence, and finally, working and obedience intelligence.
All of these may sound complicated, but don't worry, we're here to walk you through them all and how they apply to German shepherds.
Instinctive Intelligence
This type of intelligence comes from years of breeding a specific type of dog for a certain purpose.
Think of it as a set of pre-programmed instructions that come with your dog.
You would be surprised with what your German shepherd dog could do without you ever teaching it.
A GSD owner by the name of Gail Norris was surprised that every night when going to sleep, her dog would instinctively check all the rooms and surroundings for any signs of intruders.
She has never taught it that skill; it was born of her dog's instinct.
Since their discovery, German shepherds were bred for herding and guarding purposes.
This has developed a solid working ethic, a need to please, and a much-desired sense of loyalty in them.
So if you're looking to get a dog for that extra sense of security, we would recommend a German shepherd.
Their instinctive intelligence to guard and protect makes it easier to learn new skills in that area.
Adaptive Intelligence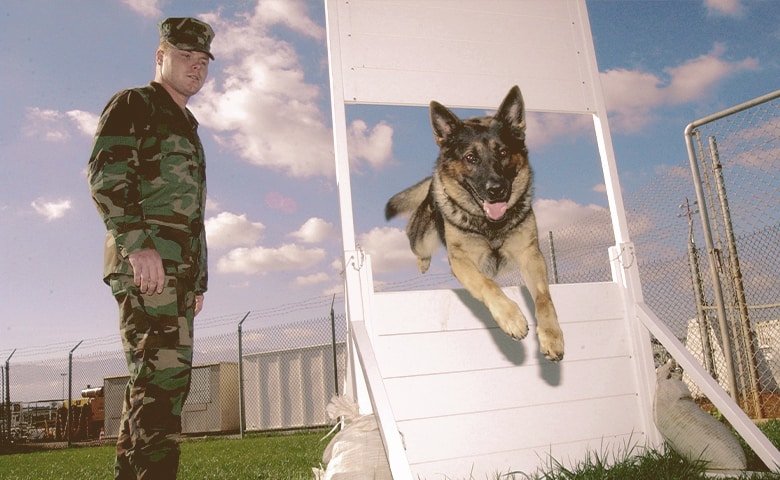 Adaptive intelligence measures the dog's capabilities to adapt to new and different situations.
German shepherds are great at problem-solving which helps them in unfamiliar environments.
This is why they're the breed of choice for many roles in the police and military.
According to Dr. Jill Cline, site director of the Royal Canin Pet Health and Nutrition Center in Lewisburg, Ohio, German shepherds have an extraordinary ability to make smart decisions in uncanny situations.
You can also think of it as your dog learning new things without you explicitly teaching them.
Just talk to anyone with a German shepherd and they'll tell you stories of how these dogs associate words, situations, and even scents with certain activities without any prior training.
Working and Obedience Intelligence
Developed by canine psychologist Dr. Stanely Coren, this type of intelligence measures how quickly a dog can pick up specific training and how successful it'll execute it. It's considered the most important factor in measuring a dog's intelligence.
In 1994 Dr. Stanely conducted a large-scale experiment with the help of over 100 obedience judges.
Its purpose was to effectively measure as many dog breeds' working and obedience intelligence as possible.
Dr. Stanely and his associates used two main criteria for evaluation.
The first was the number of repetitions needed to teach a certain breed a new command, the lesser being better.
The second was the number of times needed for that breed to obey a command, also the lesser being better.
The German shepherd scored extremely well in the results, earning the third position of most intelligent working and obedience dog.
They would need only five repetitions or less to learn a new command, and when asked to perform it, they would do so correctly 95% of the time.
The only two dog breeds that scored better than the German shepherd were the Border collie and the Poodle.
So this means that you would need less time and effort to teach your German shepherd pup a new command, and it would be able to repeat it with exceptional ease.
Taking Care of Your German Shepherd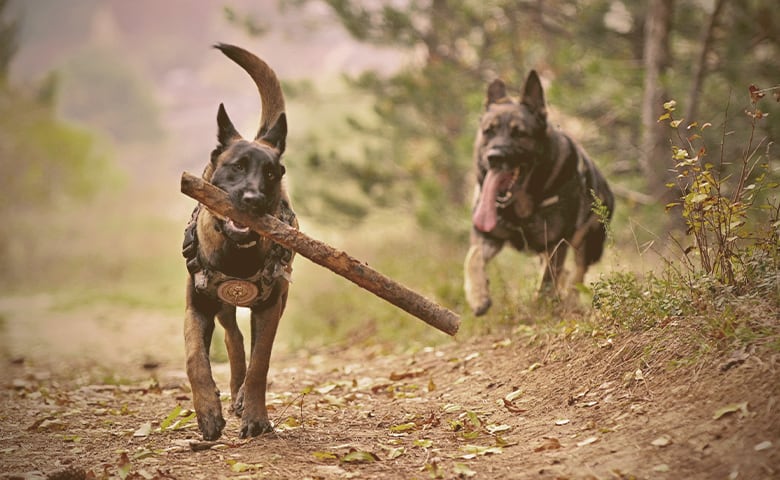 There's no doubt that German shepherds are among the smartest breeds of dogs out there.
If you still need convincing, just look at the numerous roles these dogs can fulfill exceptionally.
You can also look at their proud history.
For example, the first seeing eye dog was a German shepherd.
Their intelligence makes them excellent all-rounders who excel at learning, communication, and social interactions.
But before we jump into bringing that adorable German shepherd puppy home, there are a few things to consider.
They require constant mental stimulation.
Deprived of this stimulation, they're prone to depression and frustration, which could lead to anxiety and destructive behaviors.
So factor in that this is a fairly high-maintenance dog.
A few ideas for this stimulation can be games like puzzles, hiding the treat, or treasure hunting.
But, of course, exercise is an important element as well, so you can go on walks, hikes, or do simple chores.
Stimulation can also take the form of socializing.
So, introduce your dog to your family and friends, take them out on dog dates, or to the dog park. T
ry not to leave it alone for more than four hours at a time.
Conclusion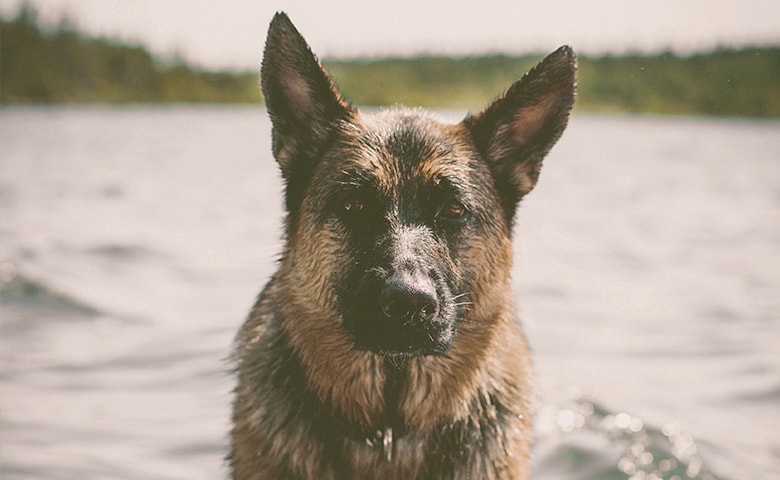 So, if you're wondering how smart are German shepherds, we hope that this article answers that for you.
It's important to know that dogs, like people, have varying levels of intelligence.
The average German shepherd is very intelligent, though.
They can understand more than 150 words, count to 5, and operate simple mechanisms.
That being said, their intelligence is not the only great quality they have; they're brave, adaptable, protective, and loyal to a fault.
These qualities make the German Shepherd an all-time favorite dog for many.