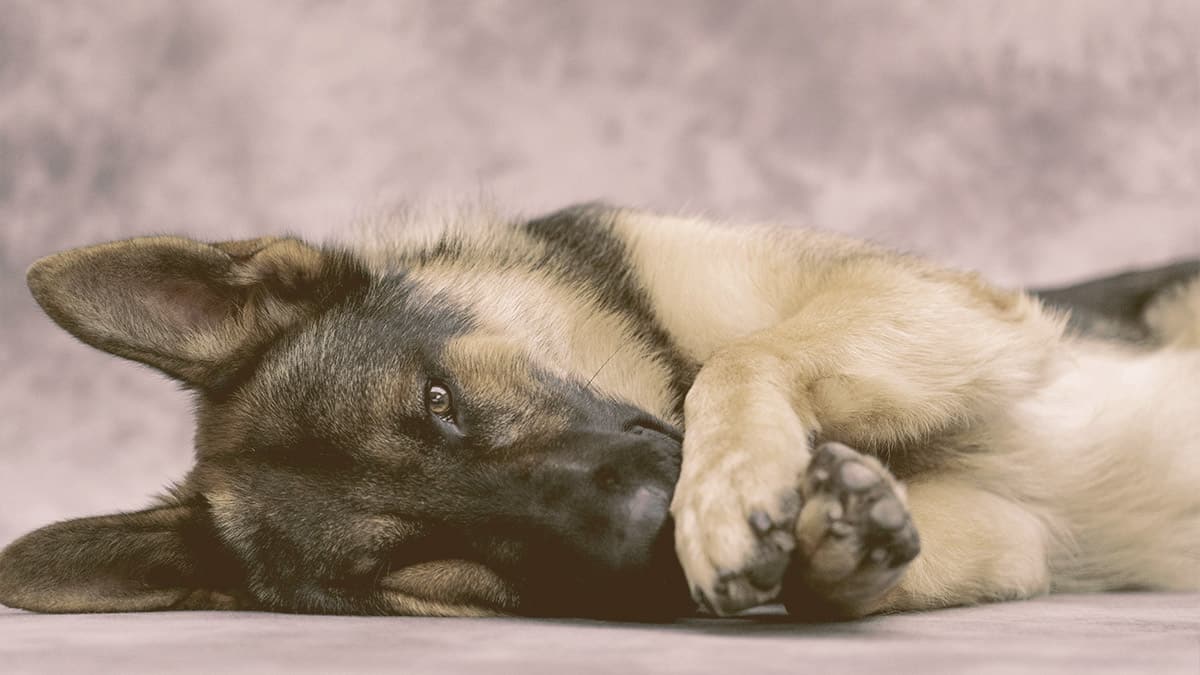 When Do German Shepherds Go Into Heat? The Full Guide
Alex Vicente • Updated on August 1, 2023
This review contains affiliate links. Read more here.
Not a substitute for professional veterinary help.
Is your female German Shepherd not spayed?
In this case, you'll have to learn the early signs of her heat cycle to be prepared.
Dogs going into heat can be very unpredictable; they may even run away from home.
In this article, we'll reveal when do German Shepherds go into heat and how to deal with this sensitive phase.
Understanding your dog's fertility pattern can help you overlook her misbehavior, prevent pregnancy, or even plan for puppies (if you want).
Table of Contents
What is the Canine Female Heat Cycle?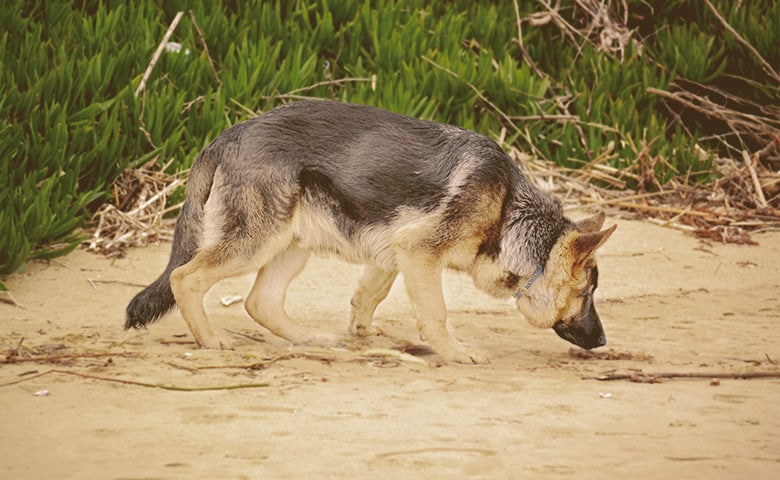 At the age of maturity, all female dogs experience the heat cycle. In medicine, this phase is called estrus.
It's sometimes informally called "doggie periods" or "being in season".
Spayed females don't go through the heat cycle.
We'll discuss spaying at the end of the article.
But first, we'll explain the stages, timing, and frequency of the heat cycle.
Stages of the Heat Cycle
Your German Shepherd will go through the three primary stages that all dogs go through.
Proestrus
This is the first stage of the cycle.
You'll notice the swelling of your German Shepherd's private parts.
Her private parts will start bleeding, and she will urinate more frequently.
This stage lasts somewhere around 7 to 10 days.
Your dog will be aggressive towards male dogs because it won't be willing to mate until the next stage.
Estrus
This is the stage of heightened interest in mating.
The discharge of blood will have a lighter red color, or it can turn to a straw color.
It's a sign of your dog's readiness for breeding.
At this phase of the heat, your German Shepherd can become pregnant.
She will become receptive to male dogs.
The duration of this stage can be anywhere from 3 to 21 days, but it's usually around nine days.
Anestrus
At this stage, the heat stops until the beginning of the next heat cycle.
This is the longest phase of the heat cycle.
It's expected to last for four to five months.
Physiological Changes During the Heat Cycle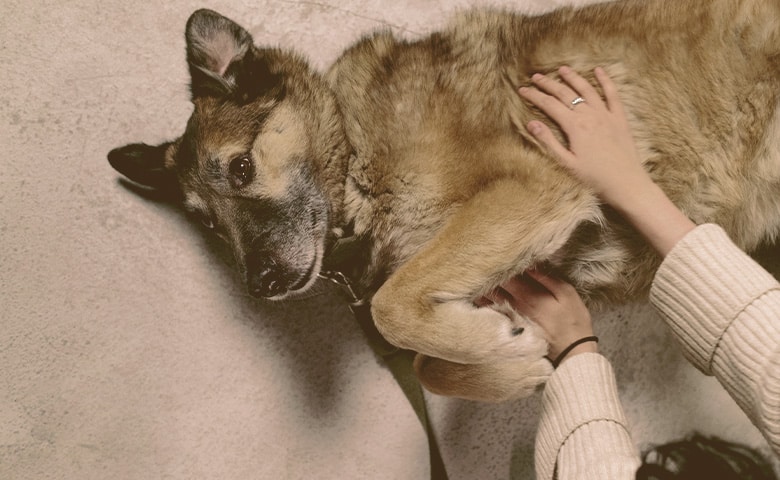 The cycle starts when high estrogen hormone levels are released and then drop rapidly. This signals the release of eggs to the ovaries.
Signs of the Canine Heat Cycle
Discharge from the private parts (color of blood or straw)
The tail is positioned to the side
More frequent urination
Aggressive behavior
Licking the genitals excessively
Receptiveness to breeding
Getting more vocal to attract male dogs
Anxiety and nervousness
When Do German Shepherds Go Into Heat?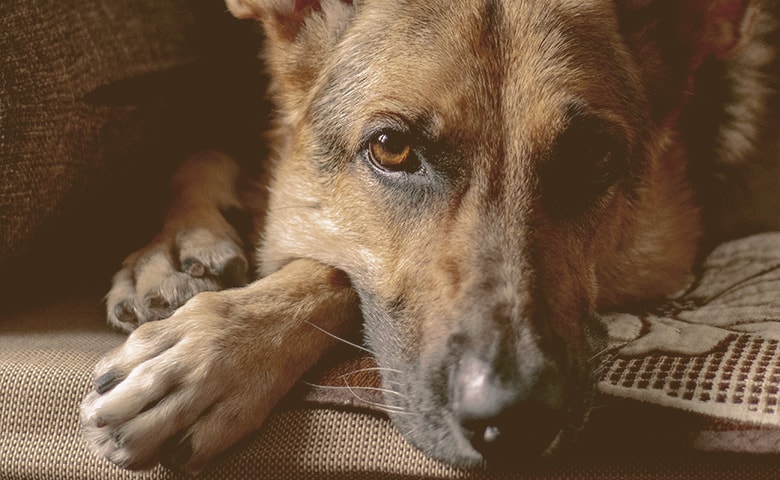 The age of maturity mainly varies depending on the breed and size of the dog, but it's not accurately predictable.
Since German Shepherds are larger, they will likely have their first heat cycle later in life.
You'll have to observe your dog for signs of the heat cycle starting at four months.
The cycle can begin at two years of age, but it begins between the ages of 6 to 12 months for most dogs.
How Long Does the Heat Cycle Last?
The length of the heat cycle varies from dog to dog.
Some females go through cycles that exceed 28 days.
How Often Do German Shepherds Go In Heat?
We can't accurately predict the heat cycle's frequency.
Since every female dog has her own pattern, you're required to anticipate the cycle to help the dog manage the changes.
After the first heat cycle, it can take up to two years to find your dog's unique pattern of heat cycles.
At that point, it's still partially predictable and can get disrupted by pregnancy.
However, the hormonal fluctuations usually level after four or five years of age.
German Shepherds are large dogs, so they can possibly go into heat only once per year.
You may observe a single heat cycle every 18 months.
Others may have a heat cycle every four months.
Care For German Shepherds During The Heat Cycle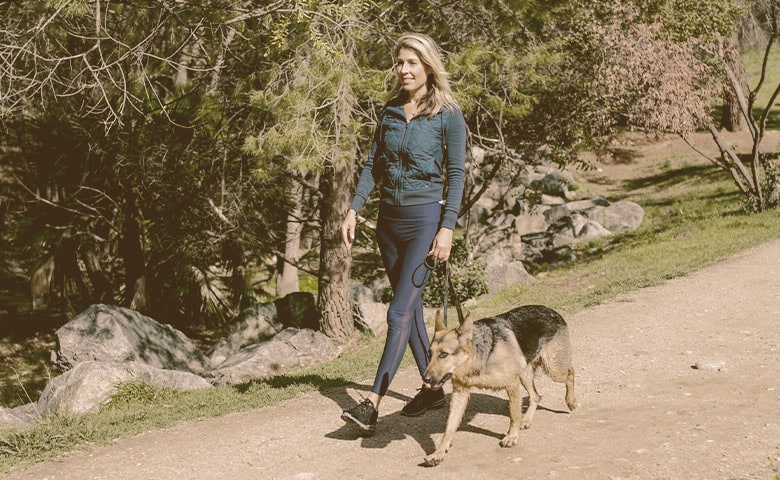 First, you'll have to decide if you want to breed your female German Shepherd or not.
Then, if it's not part of your plan, you'll have to ensure your dog stays away from all male dogs during her heat cycle.
Regarding the bleeding issue, most females can clean themselves by licking the blood.
To stay on the safe side, make your dog wear a diaper.
This will also prevent the male dogs from breeding with her.
Help your dog overcome the nervousness and anxiety of this period by playing with her and giving her attention.
Her energy levels will be lower than usual, so let her exercise to her preference level.
Should You Spay Your German Shepherd?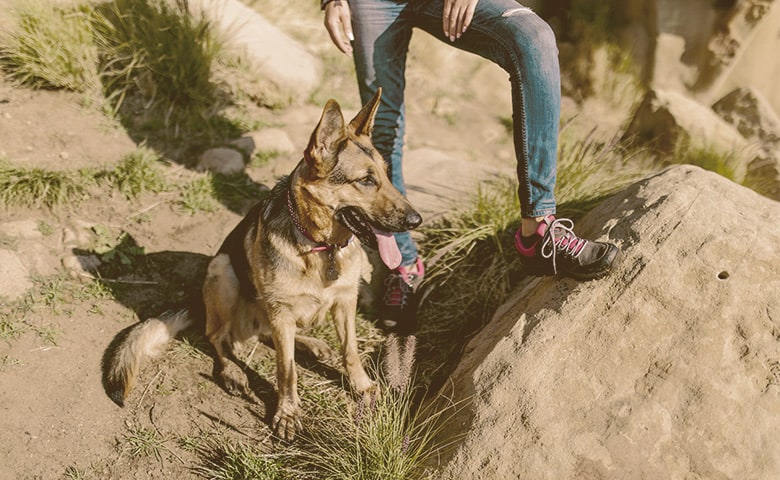 Dealing with your female German Shepherd's heat cycles might seem daunting.
So, should you opt for spaying her to spare yourself the fuss?
Spaying dogs has grown into a trend during the past decades.
An estimated 80% of the dogs in the United States are spayed/neutered.
It's much less common in Europe, though.
Benefits and Concerns of Spaying Dogs
Spaying (female) or neutering (male) is officially recommended to avoid the overpopulation of pets, which then have to be sheltered.
Besides avoiding behavioral problems, pet parents have been motivated by the claims of preventing reproductive diseases.
Females should allegedly have fewer mammary tumors and uterine infections.
However, recent studies have discovered several adverse health effects among spayed dogs.
The first three are more prevalent among German Shepherds.
Joint disorders
Mammary cancer
Urinary incontinence
Potential for obesity
Disruption of the hormonal growth process
Is it Ethical to Spay (Neuter) Dogs?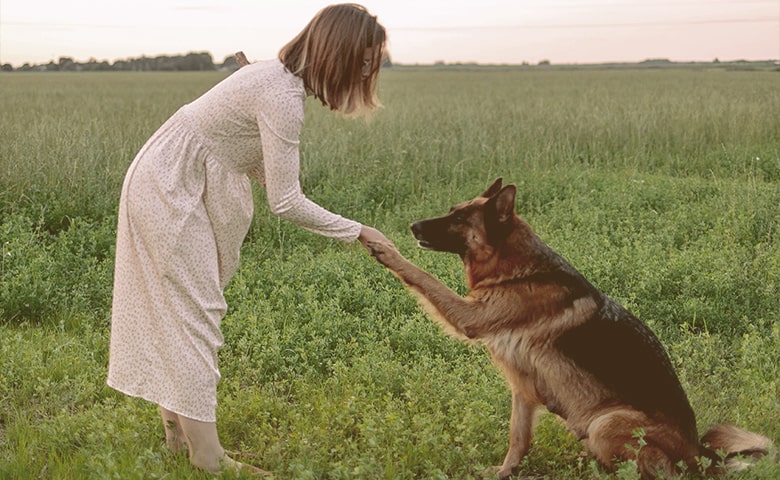 There are numerous arguments in support of spaying.
Some agree with the needed end goals of controlling the pet population, but they oppose the means to achieving these goals.
Surgical sterilization isn't considered an ethical approach because it risks the pet's health.
Perhaps if there's a way around the associated health risks, there wouldn't be as much opposition.
In Short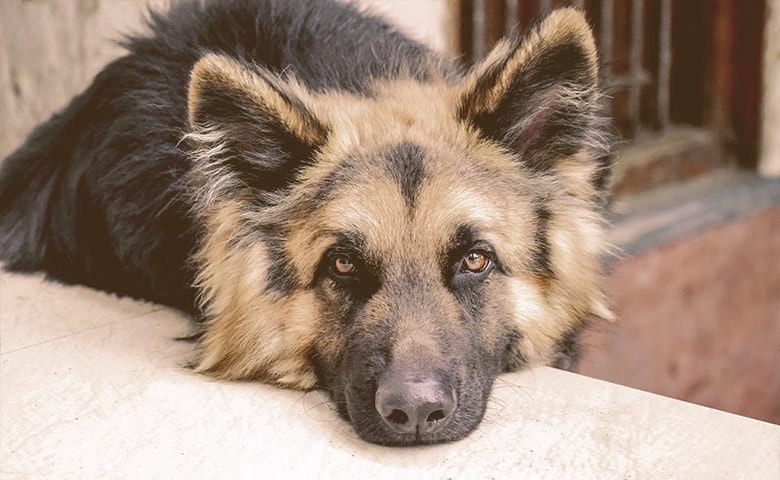 Take a positive approach toward your dog's heat cycle.
We've explained when German Shepherds go into heat to help you embrace the natural rhythm.
Learn about it, stay prepared, and support your dog through her trouble.