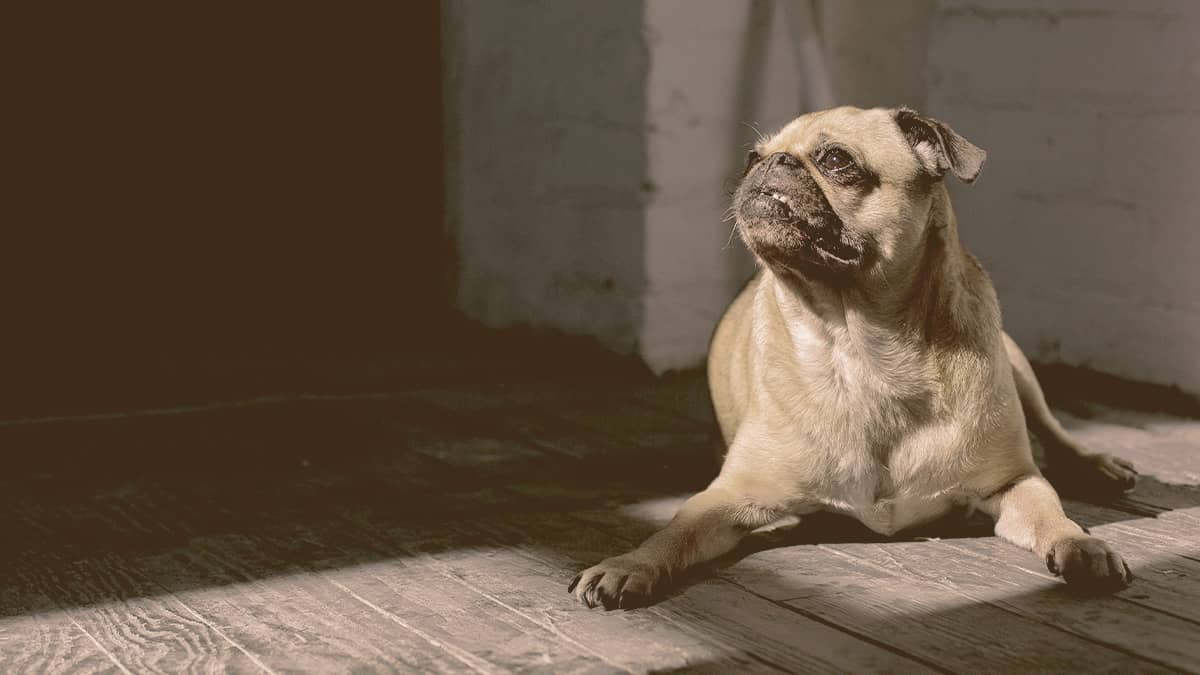 French Pug: Full Guide To The Frenchie & Pug Mix
Alex Vicente • Updated on August 1, 2023
This review contains affiliate links. Read more here.
Not a substitute for professional veterinary help.
French bulldogs and pugs are two of the most lovable breeds among those who prefer small to medium-sized dogs with a friendly temperament.
Both breeds look similar; short and stocky, and their personalities are as big as they come.
So what happens when you cross a French bulldog and a pug?
You get a Frenchie pug — a cute bundle of playfulness, amusing antics, and affection.
Today, we're walking you through the different physical and behavioral traits of Frugs -from their look and character to their grooming and diet requirements, to help you understand how to better take care of them and decide if they're the right pooch for you.
Table of Contents
Frenchie Pug: Background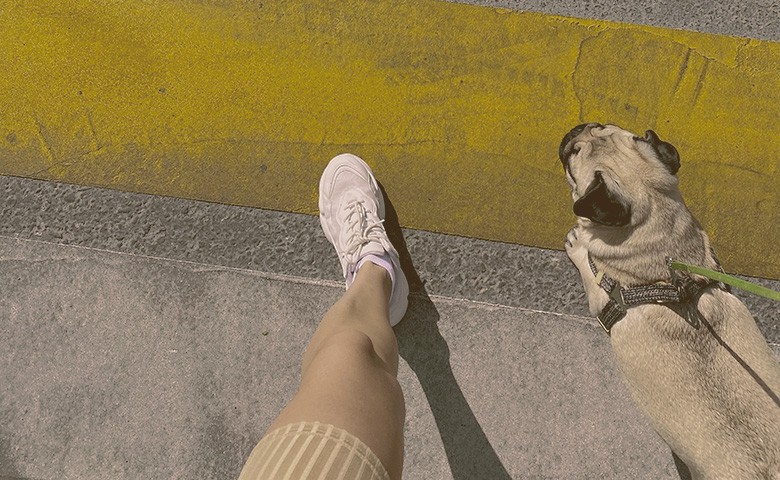 The French Bulldog Pug Mix is a popular hybrid breed in the United States that's believed to have been around since the beginning of the 20th century.
Unlike their pure-bred parents who have been members of the AKC (American Kennel Club) since the turn of the 19th century, Frenchie pugs aren't part of the organization because they're a mixed breed.
Also known as a Frug, the Frenchie Pug was intentionally bred by humans to combine the DNA of pure French bulldogs and pugs to create the ultimate companionship dog.
The Frenchie pug surely delivers in that aspect thanks to its incredibly affectionate and sociable nature.
However, due to the close similarity between the two parent breeds when it comes to health problems, Frugs are prone to a range of medical issues that require responsible breeding and monitoring.
Frenchie Pug: Appearance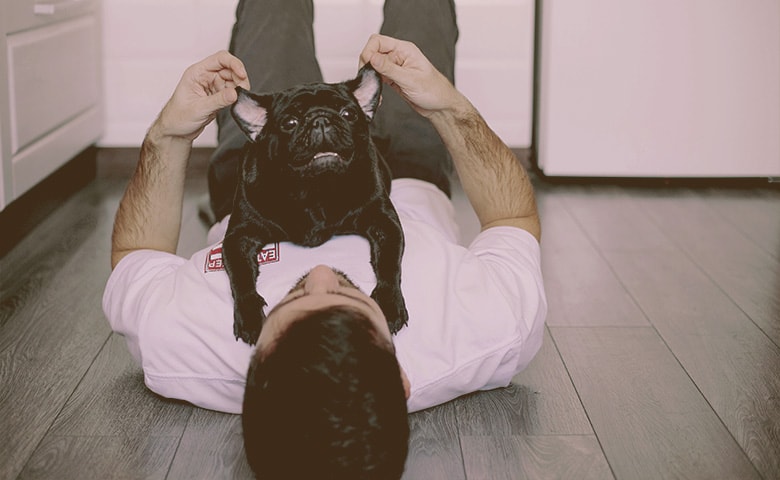 The appearance of a French Bulldog Pug Mix doesn't carry any significant difference from either parent breed.
This is because it typically looks like the perfect 50-50 mix of the two breeds.
Its face usually shows the distinct folds of a pug coupled with the unique bat ears of a French bulldog.
Their cheeky appearance is complete with a wide, short skull and large, dark eyes that often give a kind gaze.
Their muzzles are short with an underbite, whereas the body of a Frug is stocky and muscular with strong legs and small paws.
Mostly, their tails are long with a curl at the tip.
When it comes to the size of the Frenchie Pug, it's easy to see where the compactness comes from.
An adult male Frug weighs between 17 and 24 pounds with a height between 11 and 13 inches, whereas an adult female Frug weighs between 15 and 21 pounds with a height between 10 and 12 inches.
Frenchie Pug: Personality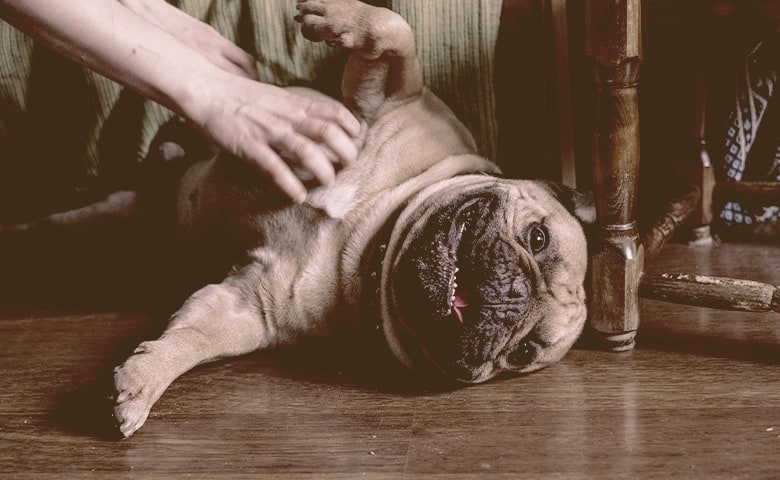 As a crossbreed from two companion breeds, the personality of a Frenchie pug is one of the most friendly and sweetest pooches you can come across.
These cute balls are typically highly curious and spunky. They're energetic, playful, warm, and very affectionate.
Additionally, Frugs are known for their amusing antics and remarkably alert nature.
They're also loyal to no end to their families and will spare no effort to please their owners.
Consequently, the French Bulldog Pug Mix is an excellent option if you want a family dog.
It's a terrific choice if you have kids running around since it loves to play and is sturdy enough to handle their rough play.
If you own other animals, you'll be pleased to know that the big-hearted Frug gets along well with pets and is soon to make friends.
Frenchie pugs crave constant attention and company.
They're likely to follow you around the house just to stay close by.
They don't like being left alone and will suffer from separation anxiety if they don't receive enough social interaction for too long.
This can easily result in destructive patterns.
Another downside to a Frenchie pug is its stubbornness, which affects its trainability.
What's more, this breed is rather quiet and doesn't bark much, which is an advantage if you live in an apartment.
However, this isn't good news if you want a guard dog.
Frenchie Pug: Coat and Grooming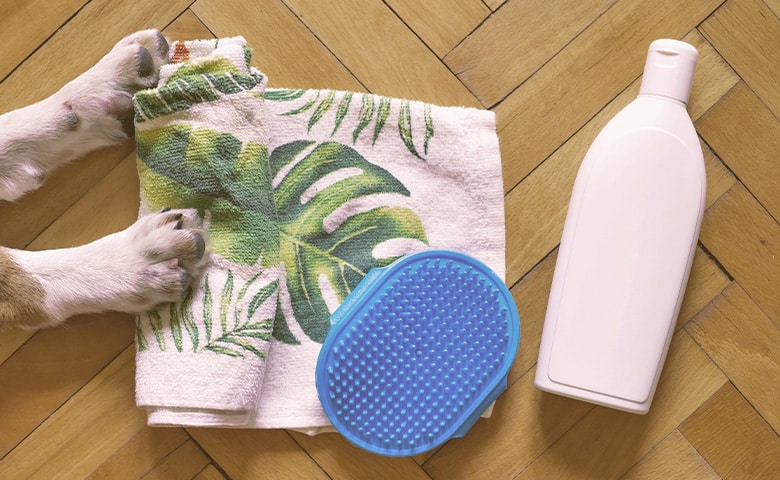 The coat of a Frenchie pug isn't hypoallergenic, so if you suffer from allergies, this breed is probably not the best choice.
Other than that, they moderately shed, so a lint roller should be at hand to help you collect the short hairs.
Frugs possess shiny coats that lean toward the shorter length and sparse density with generally straight hair.
These pooches come in white, black, brown, fawn, or cream shades.
Usually, a brush once or twice a week is all the needed grooming for a Frug.
You can also book a session with a professional groomer every couple of months to ensure a clean and healthy coat.
Frenchie Pug: Exercise and Training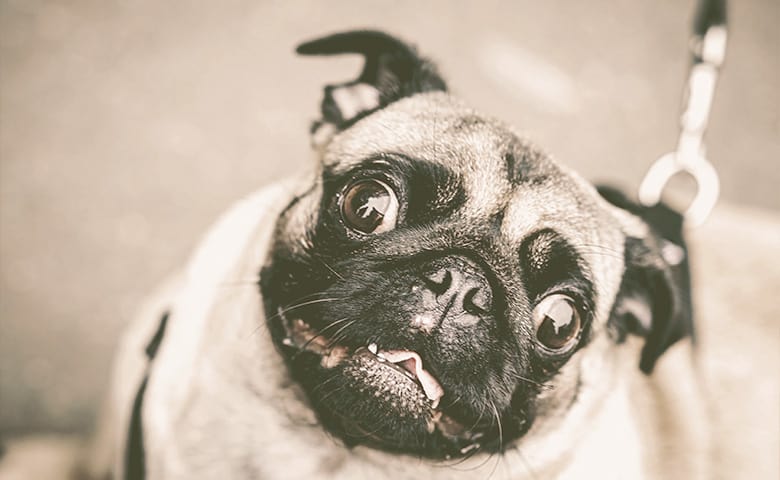 The exercise requirements of a Frenchie pug are relatively low due to their size and face structure.
They need about 30 minutes of physical activity every day to maintain a healthy form.
This can be fulfilled via playtime and short walks a few times a day.
Keep in mind, however, that these dogs are very sensitive to heat so don't overdo it on hot days.
As for training, the Frug is a bit of a handful because of its stubbornness.
It's smart though and will pick up eventually with some patience and positive reinforcement.
Frenchie Pug: Diet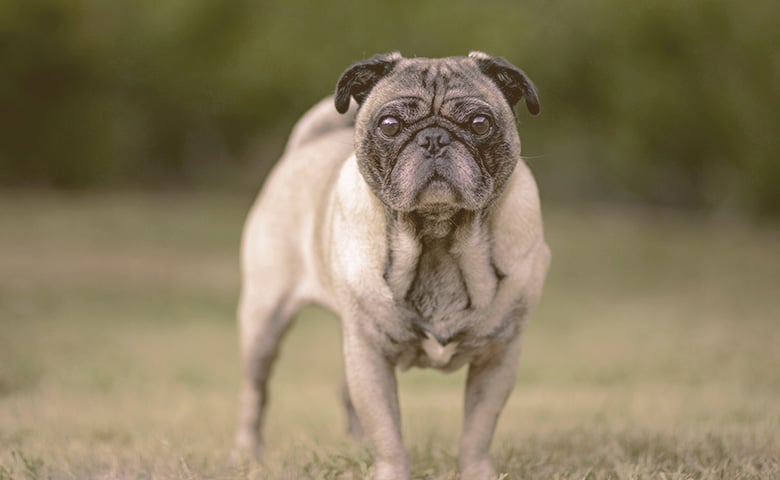 Frenchie pugs don't have any particular allergies or restrictions when it comes to food.
They also aren't big eaters, usually satisfied with around 2 cups of food daily.
While you only need high-quality, nutrient-rich food to ensure a healthy diet for your pooch, you should avoid overfeeding to prevent harmful weight gain that can lead to health complications in such a genetically-vulnerable breed.
Frenchie Pug: Health Condition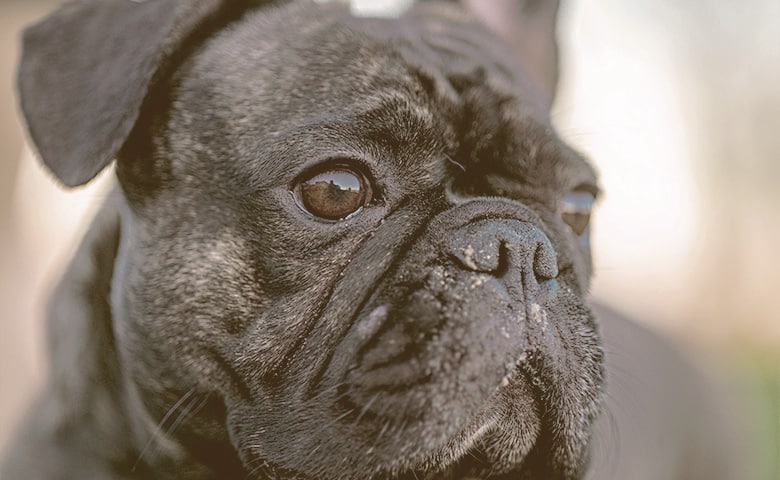 Frenchie pugs are relatively healthier than their parent breeds -which are nutritious for being prone to medical issues-, but they still can inherit some of their health problems ranging from minor to serious as follows:
Skin conditions
Obesity
Ear infections
Eye diseases (Dry eye, Cherry eye)
BOAS (Brachycephalic obstructive airway syndrome)
Pulmonary Stenosis
Wrap Up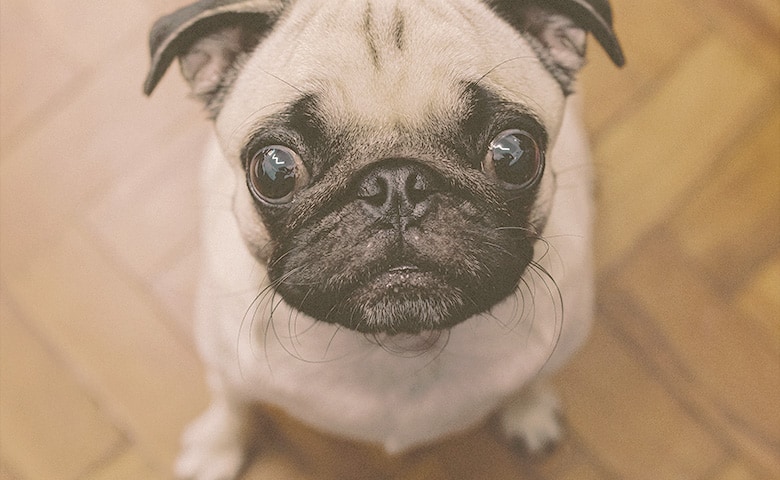 With its cute face and bubbly personality, it's no wonder that more and more people are becoming interested in the Frenchie pug.
If you're thinking about getting a Frug or you're a proud new owner of one, then our guide will give you an idea of what to expect with your pooch.