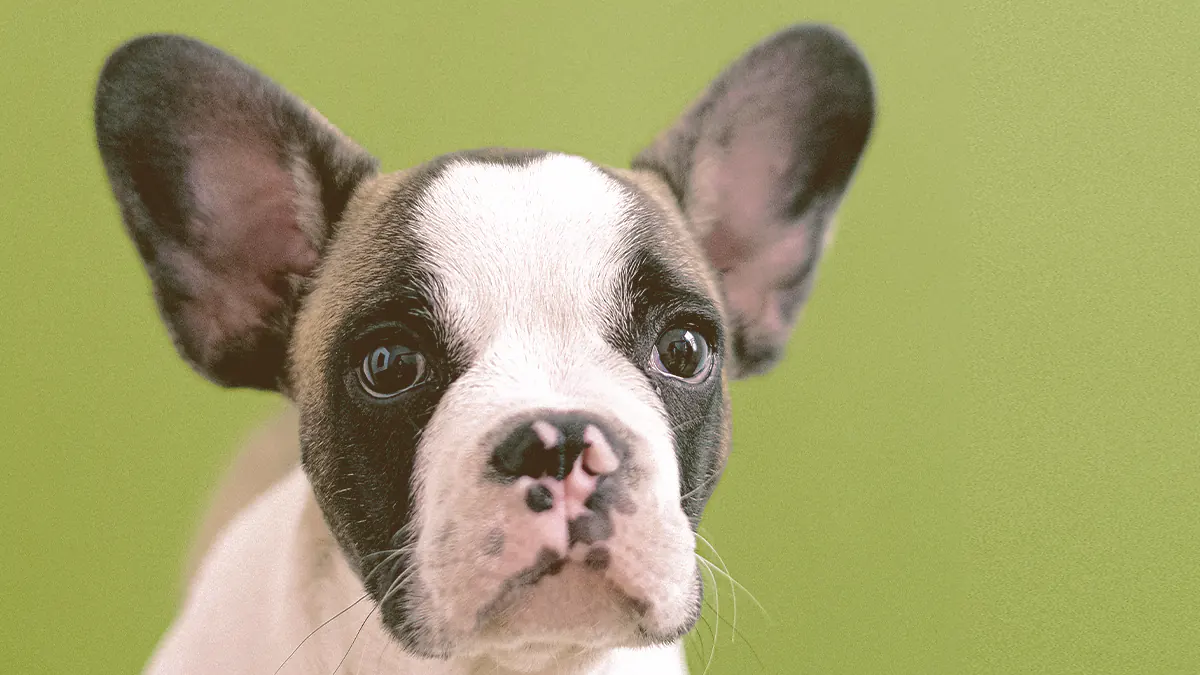 What Vegetables Can French Bulldogs Eat? Best Options
Alex Vicente • Updated on August 1, 2023
This review contains affiliate links. Read more here.
Not a substitute for professional veterinary help.
A French Bulldog can survive on commercial foods forever, but wouldn't you want to give your dog some different snacks for a change?
Vegetables are healthy additions to your Frenchie's diet when eaten without seasoning.
Thing is, not all vegetables are good for your dog.
So, what vegetables can French Bulldogs eat?
French Bulldogs can safely eat a good variety of vegetables, including broccoli, cabbage, carrots, lettuce, peas, radish, spinach, and eggplants.
These vegetables are safe as long as you don't exceed certain amounts.
And no matter what you do, stay away from onions and garlic.
Although most people can feed these veggies safely to their Frenchies, some dogs' digestive systems may not like them very much.
It's always good to consult a vet before attempting to feed your dog something new.
Table of Contents
Best Vegetables to Feed Your French Bulldog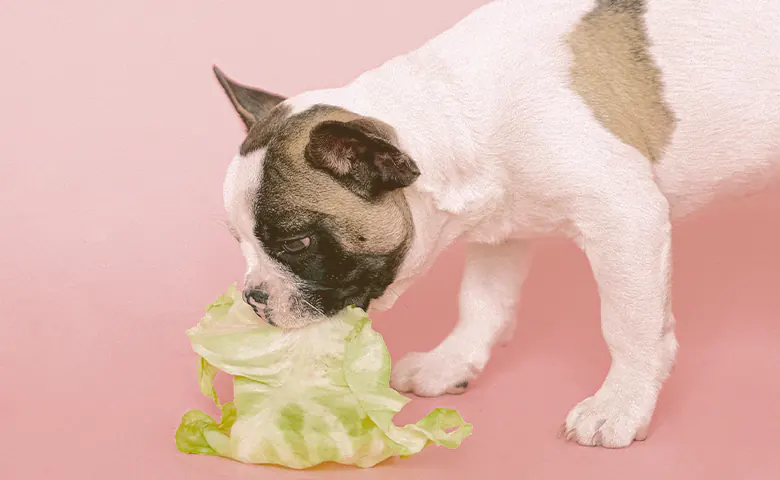 Here are some of the best vegetables that are healthy for your Frenchie:
Broccoli
Broccoli is considered safe for your Frenchie to eat.
The dog could eat it boiled, baked, or raw.
Care should be taken to not add any seasonings to the broccoli because it may upset his sensitive stomach.
Broccoli is rich in vitamins K and C, as well as fibers, minerals, and folic acid.
They boost the digestive system, the immune system, and help with maintaining healthy cells.
However, Broccoli contains isothiocyanate that "could" upset the digestive system if taken in large amounts.
So, keep the calorie intake from broccoli under 10%.
Cabbage
Cabbage isn't only safe for Frenchies but also highly nutritious.
All kinds of cabbage are safe for dogs to consume.
This includes green, white, and red cabbage as well.
Keep in mind that the red type has a lot more vitamin content than the other two.
Cabbage also contains more flavonoids, which provide the body with antioxidant activity that helps with fighting off infections.
Again, isothiocyanate can also be found in cabbage and could upset the intestine.
Additionally, cabbage is notorious for gas formation in dogs and humans alike!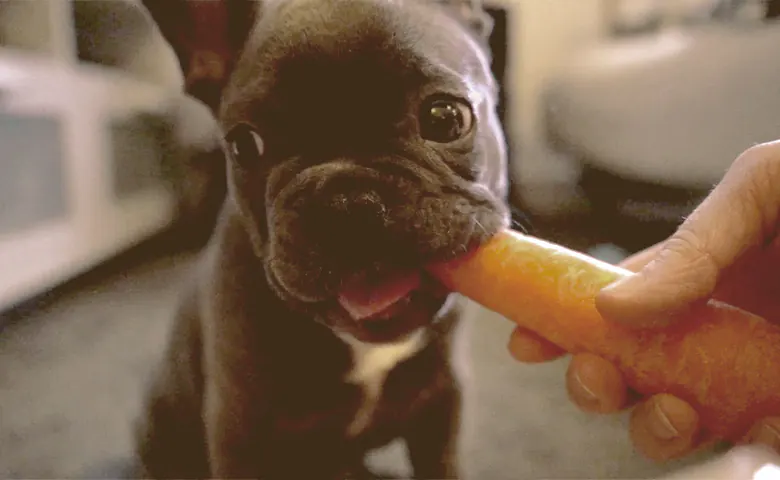 Carrots
Carrots are fantastic snacks for your Frenchie.
They're low in calories and rich in fibers.
Your Frenchie can eat carrots raw or boiled, but without any other additions.
The high vitamin A content supports vision, growth, and bone cells.
When feeding carrots to your dog, make sure they're cut into small portions that are easy for him to chew.
Frenchies don't chew well and serving big portions could cause choking while swallowing.
Carrots aren't toxic in any way, but the high fiber content could cause some diarrhea.
If that happens, you should reduce carrots in your dog's food.
Lettuce
Lettuce is one of the best vegetables that your Frenchie could eat.
Just like carrots, their calories are very low and they're rich in vitamin A.
Additionally, they contain vitamins C and K, which are essential for repairing all body tissues.
They also promote blood health and bone metabolism.
Raw lettuce is better for Frenchies than cooked lettuce as it retains most of its nutritional value.
Like always, you shouldn't add seasoning or other additions to the lettuce before feeding it to your dog.
Peas
Peas are so good for your Frenchie that you could sometimes find them in commercially available dog food.
They're rich in vitamins A, B, and K.
In addition to all the benefits your dog gets from vitamins A and K; vitamin B promotes your dog's brain and nerve functions.
Be careful though, you should avoid canned peas.
They are often soaked in solutions that contain high amounts of salt and other substances that could harm your pup.
It's advised to thoroughly rinse or even boil canned peas before feeding them to your Frenchie to get rid of these substances.
Radish
Radish is another low-calorie snack that your Frenchie could eat.
If your dog is overweight, radish would make them feel much fuller without eating too much because of their high fiber content.
The radish greens and leaves are also safe for your Frenchie, but they're likely to cause intestinal issues.
It's best to avoid them.
However, the leaves of wild radish are poisonous for all dogs.
You shouldn't let your Frenchie eat them at all.
If it happened by accident, find a vet as soon as you can.
Spinach
Spinach contains a lot of vitamins that are helpful for your dog's health.
However, make sure that it's steamed and served in little portions.
A spoon is more than enough.
If your dog has kidney problems, you should avoid feeding him spinach altogether.
They contain high amounts of potassium that aren't easy to utilize by the kidney.
Eggplant
Eggplant is another safe and very useful food that your Frenchie could enjoy.
They're full of minerals like folate and niacin as well as high amounts of vitamins B6 and K.
In addition, they're rich in phytonutrients which provide an anti-inflammatory action, fend off cancerous cells, and reduce the risk of heart diseases.
However, eggplants are members of the nightshade family which could cause something known as nightshade allergy.
This allergy could happen to both humans and dogs if they feed on eggplants.
If this is your first time for your dog to try eggplant, start by feeding him small portions and watch for allergic reactions.
Don't feed him eggplants again if you notice anything off.
Avoid These Vegetables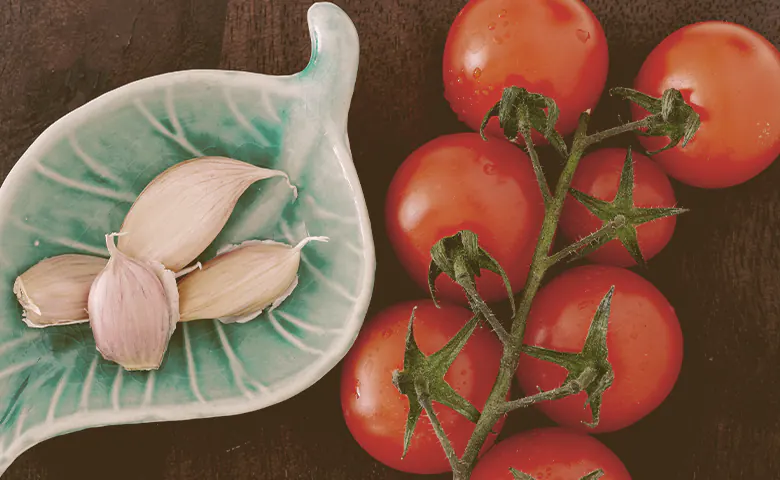 Some vegetables could cause allergic reactions, cellular damage, or are straight-up toxic to your dog.
Whether you own a Frenchie or any other breed, you should keep these vegetables away from your dogs.
Your Frenchie should stay away from onions, garlic, mushrooms, rhubarbs, potatoes, and tomatoes.
They contain various materials that are toxic to dogs and could cause cellular damage.
They should be avoided at all costs.
Final Words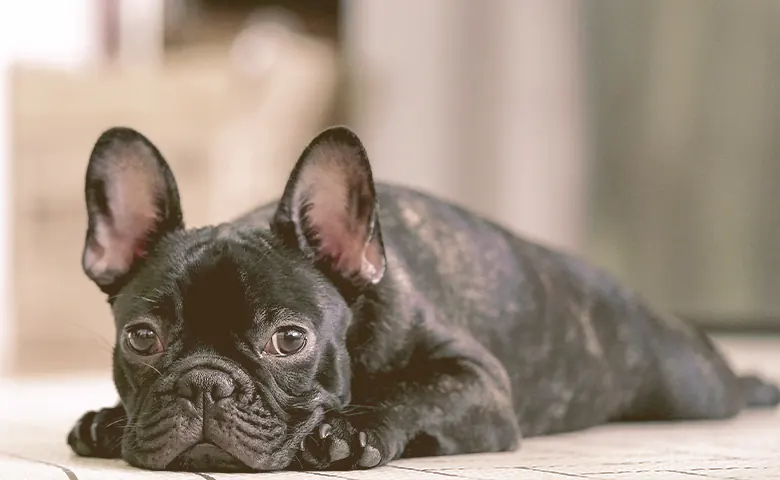 That was our vegetable selection that you could safely feed your dog without having to worry.
Not only will your Frenchie love most of them, but they will also promote his health substantially.
Try not to feed your dog multiple of these at once.
Instead, try one of them in small portions and keep an eye out for any unfavorable reactions.
Although safe, it never hurts to consult a vet before trying new food.
Nobody wants to willingly give their dog something that might hurt them.