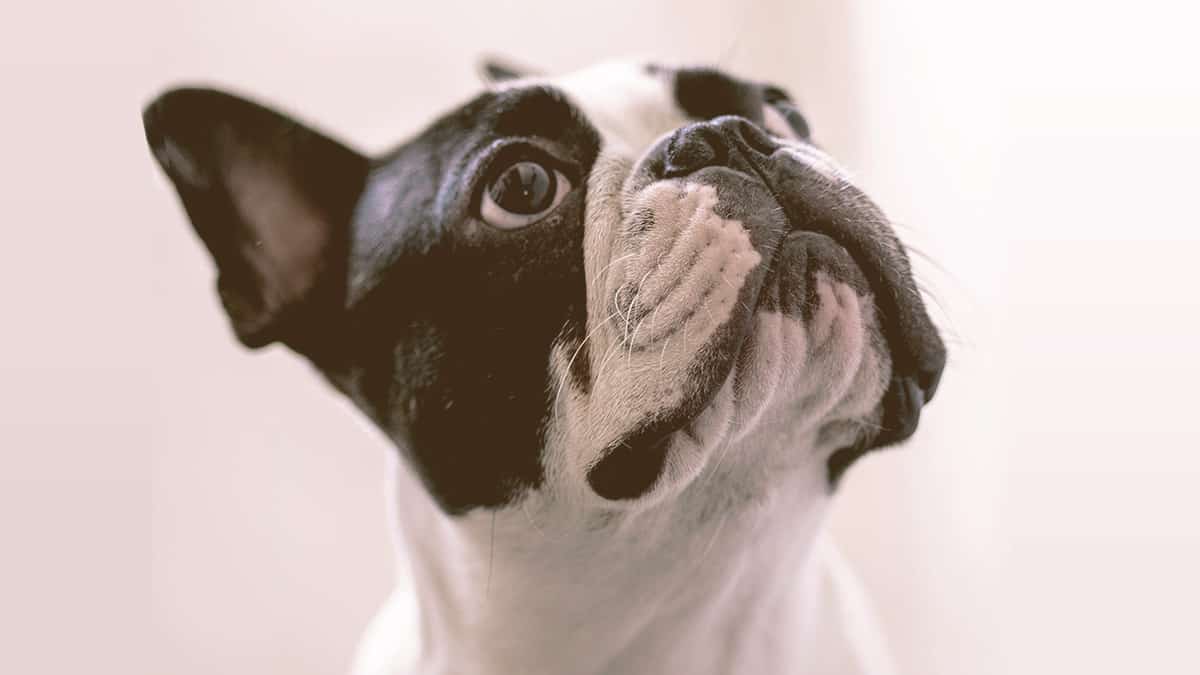 Are French Bulldogs Smart? How Intelligent Are They?
Alex Vicente • Updated on August 22, 2023
This review contains affiliate links. Read more here.
Not a substitute for professional veterinary help.
Dog lovers have spoken! Frenchies have become one of the top five most popular dog breeds in the US, and for a good reason too.
For one, these small-sized breeds are playful and cute.
Plus, their easy-going temperament makes them a great addition to any family.
The one thing they're not famous for is being smart.
Contrary to popular belief, their below-average intelligence is largely due to their stubbornness rather than a low IQ.
This led many to ask: are French Bulldogs smart? And, if so, just how smart are Frenchies truly are?
The short answer is that Frenchies have one of the most adaptive-intelligence minds you can find in canines. Yet, there's more.
If you're interested in learning more ways to boost your Frenchie's intelligence levels, keep reading.
We'll take a close look at what makes these cuddly canines unique when it comes to IQ levels.
Table of Contents
Criteria Used to Measure Canine Intelligence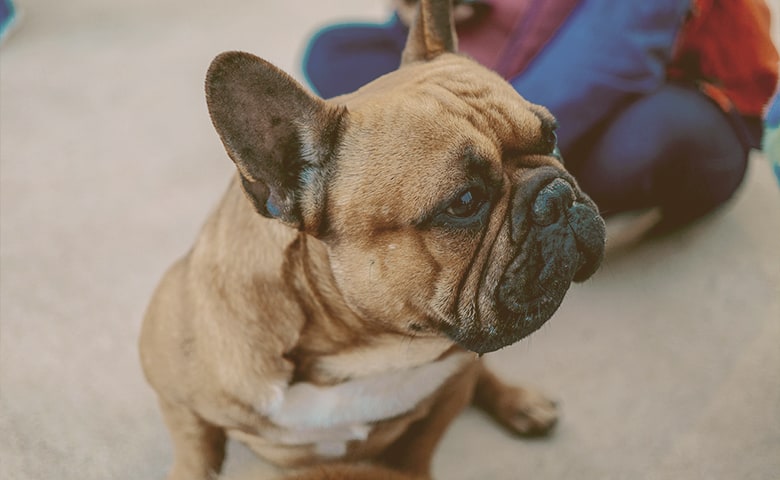 Canine psychologist, Stanley Coren, first came up with a ranking system for dog intelligence.
It's now used as the standard system when measuring canine smartness.
Through his research, he discovered three categories of dog intelligence: adaptive, instinctive, and working obedience.
Coren had the dogs go through a series of tests to measure a breed's ranking in each one.
These tests are designed to measure how intelligent your dog is via different methods and techniques.
In the end, each dog got a score of 1 – 15, with 15 being a dog genius.
One common factor Coren looked at was the number of repetitions needed for the dog to learn a new command.
Smart dogs need only a few repetitions to master something new.
Another benchmark Coren measured was how quickly a dog would obey a command they already knew.
Breeds that did as they were told the first time were seen as smarter.
Why Are French Bulldogs Ranked Low for Intelligence?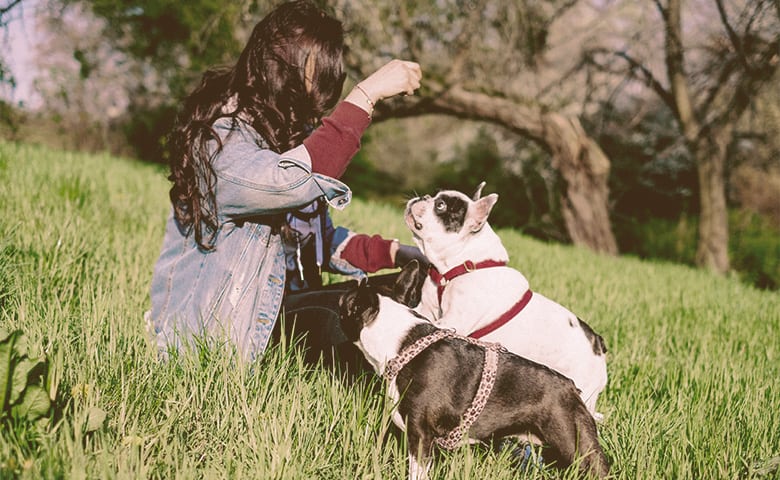 Frenchies are stubborn.
They don't take kindly to yelling or being disciplined.
They also won't quietly do your bidding just because you said so.
That could be one reason they're ranked 109th out of 138 dog breeds in terms of working intelligence and obedience.
Thus, while they're not exactly the lowest of the bunch, they're still well below average.
Dogs in this intelligence class can learn a new command after an average of 40 to 80 repetitions.
That's a lot, considering that other dogs higher up on the smartness scale only take about five repetitions to learn something new!
This makes them eight times faster than Frenchies!
In addition, 'below average dogs have a 30% success rate of obeying a known command on the first try!
So, what's the success rate of smarter, more obedient dogs? It's about 95% or better!
That being said, we should mention that many people feel that these measurements gathered via Coren's intelligence tests are flawed.
They believe the tests are too standardized and don't take into account the stubborn nature of Frenchies.
So… Are French Bulldogs? How Smart Are They?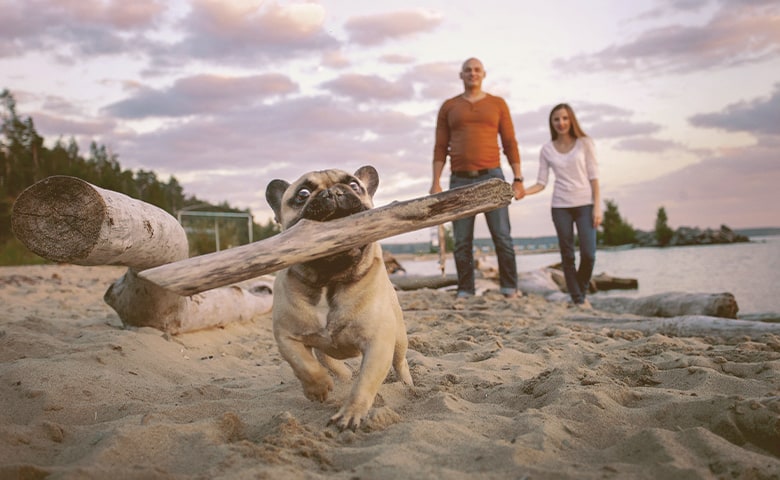 French Bulldogs may not be the smartest of dog species, according to Coren's tests.
Still, they possess unique qualities that make them possess an intelligent streak that's hard to find in other dog breeds.
Below are three categories where Frenchies excel when it comes to their observation and reasoning skills.
Take a look.
Adaptive Intelligence
French Bulldogs may not be the most obedient, but they certainly have a mind of their own, and they'll use it whenever they see fit.
It's what the experts refer to as 'adaptive learning'.
This type of learning, or intelligence, is an acquired trait. It helps animals solve problems on their own in order to adapt to their environment, and it's one area where Frenchies truly excel.
Their ability to think for themselves is one of their unique characteristics.
Although, the degree of independent thought varies from one dog to the next.
Some people see their thinking as their way of acting out or being disloyal.
Yet, that couldn't be farther from the truth.
This independent way of thinking is a Frenchie's way of putting their skills to good use if and when the need arises.
Protective Streak
Another reason Frenchies are intelligent creatures is their ability to pick up on human emotions.
It could be because they're bred to excel in communication with humans.
They're also good at guessing how you're feeling just by looking at your expressions and listening to your voice.
It's pretty impressive how perceptive they can be!
Say you're having a rough day.
Once you step into that door, your Frenchie will automatically pick up on it.
Then, they'll go about trying to make you feel better.
In addition, Frenchies are considered territorial, and they love protecting their humans.
As a matter of fact, they're so loyal that they sometimes come off as being overprotective.
Truth be told, it's kind of adorable, considering their size and the fact that they're not big on barking.
Stubborn Streak
French Bulldogs don't just have a protective streak, but a stubborn one as well.
It's one of their best-known qualities.
According to the American Kennel Club (AKC), Frenchies are willful and hard-headed.
Thus, they require a lot of patience and consistency.
You also have to give them plenty of positive encouragement and reinforcements to train them to do what you want them to do.
So, it's not that they're too 'dumb' to learn new commands.
They just don't want to, especially if you don't have any of their favorite treats.
In other words, because they don't pick up on new or old commands right away doesn't mean they don't understand what you're saying.
They know precisely what you want, but they don't see the point.
When that happens, you know their stubbornness will kick in, and you won't get any reaction from them whatsoever.
Conclusion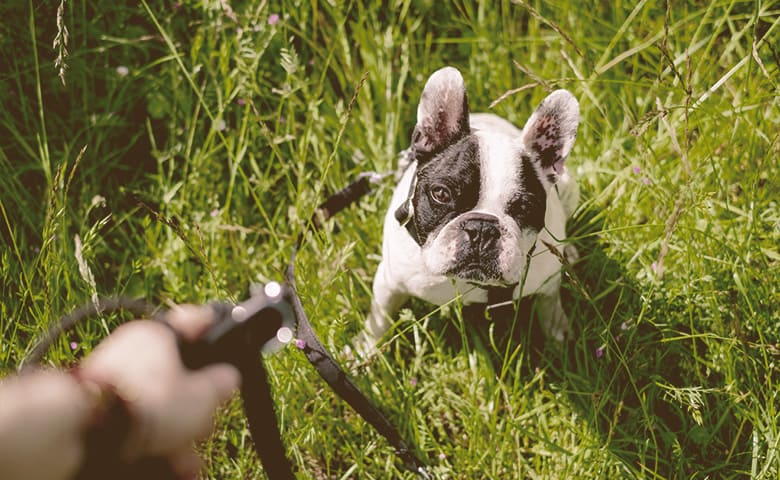 So, how smart are French Bulldogs?
Surprisingly, pretty smart.
Although, they make a point of rarely showing it, which is a trait that has earned them a low ranking on the list of intelligent dog breeds.
Nevertheless, Frenchies possess unique abilities and skills that make them reasonably intelligent in their own right.
They may be stubborn, head-strong, and require a ton of your time, but we just can't get enough of their adorable faces and large ears.