How to Potty Train a French Bulldog: Full Guide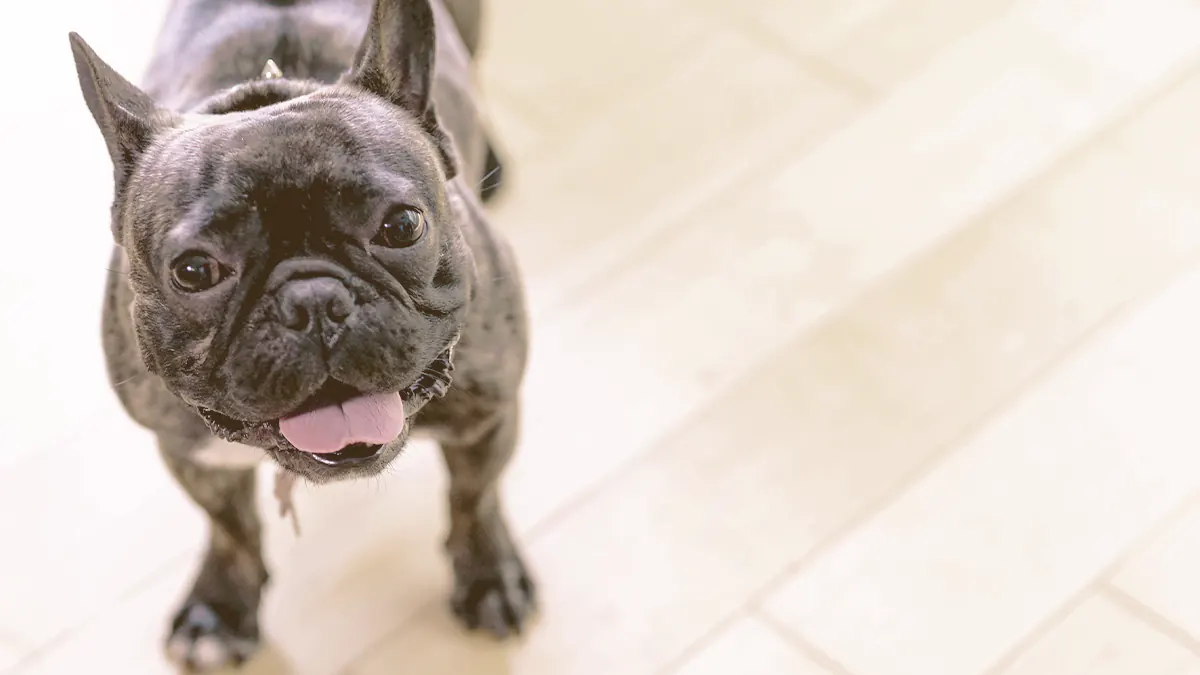 How to Potty Train a French Bulldog: Full Guide
Alex Vicente • Updated on March 27, 2023
This review contains affiliate links. Read more here.
Not a substitute for professional veterinary help.
Potty training is one of those things that could make you think twice before getting a French Bulldog.
These dogs are relatively smart, but they're not always cooperative.
So, how to potty train a French Bulldog?
Potty training your Frenchie consists of a few different methods like creating a schedule, teaching commands and special words, handling accidents, and using rewards.
The best potty training is trying all of these and being consistent with what seems to be working with your dog.
Potty training could take some time and might frustrate you if you don't know much about the matter.
We're going to tell you some tips and tricks to make your Frenchie's potty training easier.
Let's start by knowing the expected time of training.
Table of Contents
How Long Can Potty Training Take?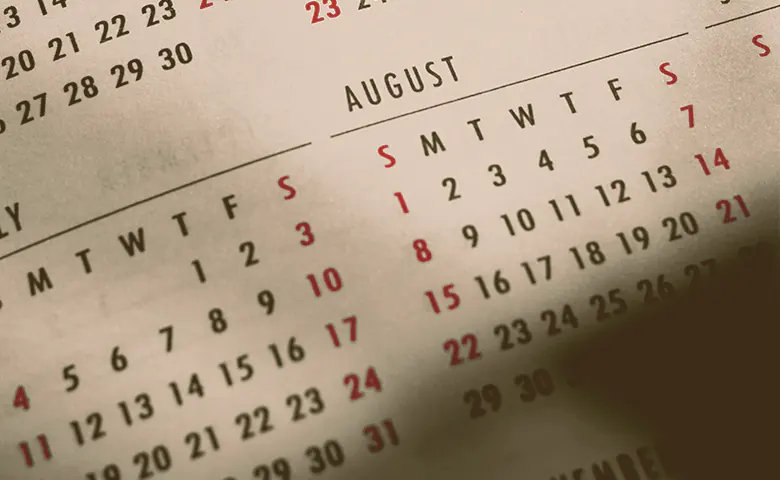 Teaching your Frenchie how to correctly relieve himself could take a while.
It varies from dog to dog, but it takes about five months on average.
In some cases, it might take up to nine months, especially if there's little interaction with the dog.
The more you interact with your dog, the more likely he'll be able to tell when you're happy or not.
This goes a long way because he will try to please you as much as possible.
It's important to stay calm and persistent during the training period, it will be worth it in the end.
Now, let's get into the training methods.
How to Potty Train Your French Bulldog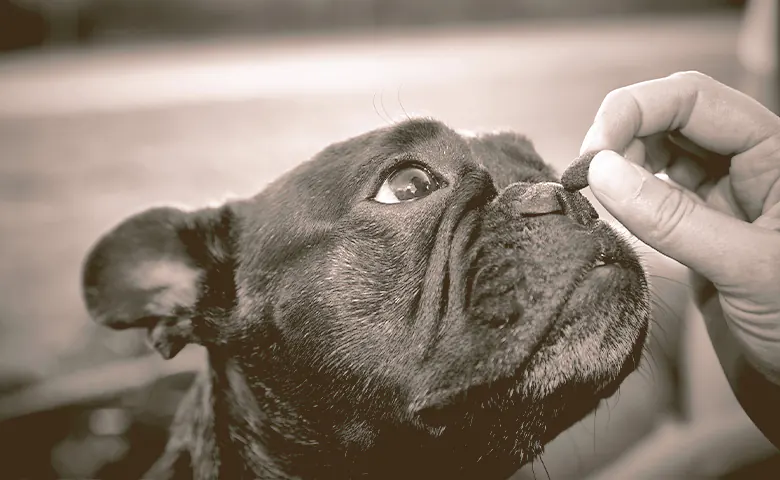 Here are some of the methods you can use to potty train your Frenchie:
1. Create a Schedule
This is probably the most important step.
You need to create specific times for your dog's meals and bathroom use.
Dogs learn best when everything is done in fixed times.
It's not the easiest thing to have a schedule for your dog, but it's doable.
When your dog knows when it's the time to go, it will save you the hassle of worrying about it when you go outside.
That's because you know when your dog would need to go and you'd be anticipating it.
2. Watch for the Warning Signs
The most difficult period of potty training is often the first few weeks because you don't know when your dog needs to go.
Your dog also doesn't know how to tell you that he needs to go, or where he should go.
This is when you should be on the lookout for warning signs.
These signs could be random things like unexplained barking, rapidly moving from room to room, visible distress, or simply staring at you for no reason.
Try to memorize what your dog does before he goes and you'll have a much better chance of preventing accidents.
Speaking of which, expect lots of accidents in the beginning and don't be mad at your pup to avoid scaring him.
This slows down the learning process substantially.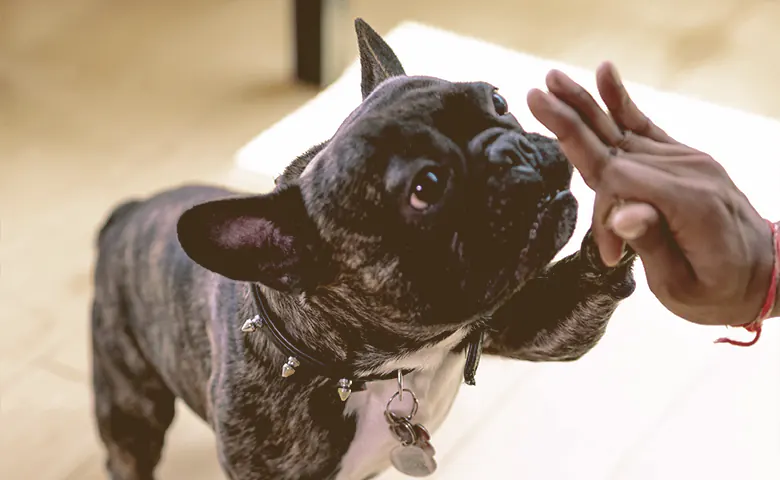 3. Teach Your Frenchie a Command
Dogs are great at associating actions with words.
You need to have a special word with your Frenchie to let him know that it's go-time.
If you have been on the lookout for signs, you should be able to tell that your dog wants to go before he starts.
If you didn't notice these signs, another scenario would happen.
You'll visibly see your dog starting to pee or getting ready to.
Either way, what you should do is immediately take your dog outside while saying a specific command like "go toilet" or "go time."
You can use any word you like as long as you repeat it every time you take your dog outside.
Dogs don't understand our language but they will link certain words with certain actions. Make use of that.
4. Start With Only One Location
The potty training should always begin outside the house to reduce home accidents as much as possible.
When you take your Frenchie to your garden or lawn, it's recommended to let them go in the same spot every time; at least in the beginning.
That way, your dog will begin to link the special word, with going outside, with relieving himself in specific areas.
Do this long enough and your pup will eventually get it.
Once your dog gets used to one place. It would be a good idea to start repeating the same sequence in a different area.
Just do everything the same way, but take your dog elsewhere and give him the command.
Having your dog go on command is especially useful when you're far from home and you want your dog to relieve himself.
5. Use the Reward System
This is probably the most straightforward method.
Giving your dog some tasty treats whenever they do goodwill motivates them to repeat the action for more treats.
French Bulldogs love to eat and this method works exceptionally well with them.
Just make sure you don't overdo it because the Frenchies tend to gain weight faster than normal dogs.
How to Handle Accidents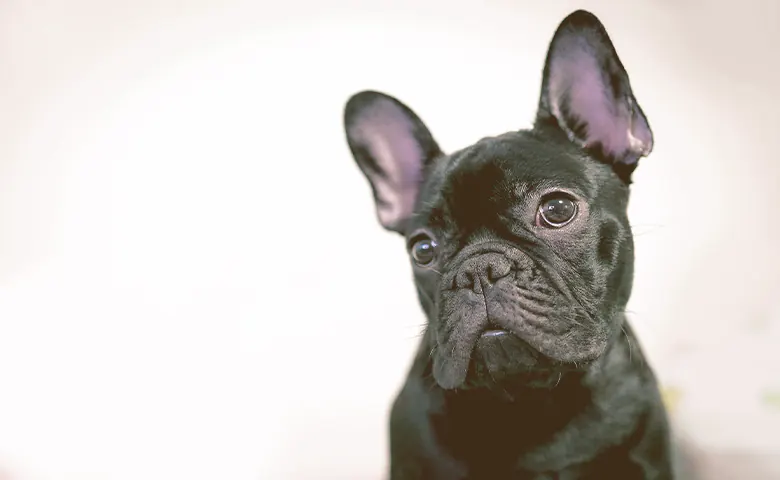 No matter how much of a good trainer you are or how obedient your dog is, accidents are liable to happen.
They happen among adult humans, after all.
Many people mistakenly do this, but punishing your dog when they make a mess isn't the way to go.
It might work, but it's rare.
On some occasions, your dog will fear you and may find a hidden spot to relieve himself.
It's better to be always prepared for such accidents before they happen.
The absorbent pads available in the market are a perfect solution for this.
Place them where the accidents usually happen.
They will save you the effort of having to clean the mess every single time, but don't forget to wash the pads!
Let's Wrap It Up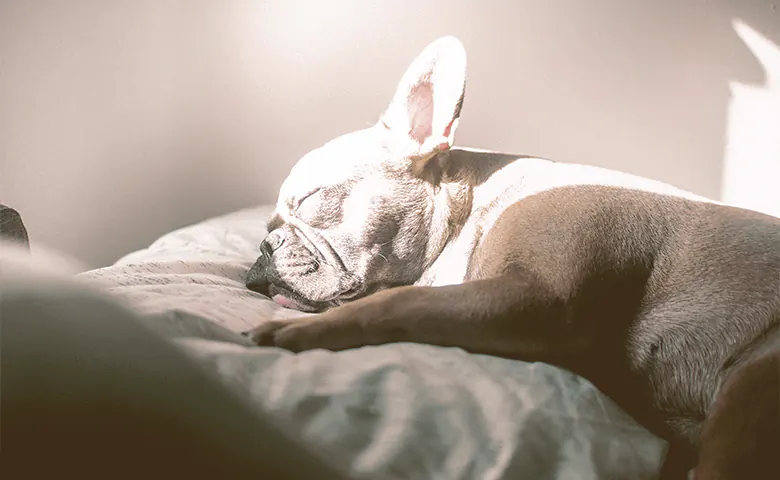 Those were the general tips that you could use for your French Bulldog's potty training.
These aren't necessarily steps that you need to do in a specific order.
Sometimes you don't even need to do all of them.
Your dog's response will differ from another dog's response even if they are the same breed.
You might notice, for example, that your dog prefers the treats method more than other methods.
Try to put more emphasis on whichever method works the most.
Be patient, and don't get frustrated.
It works in the end.