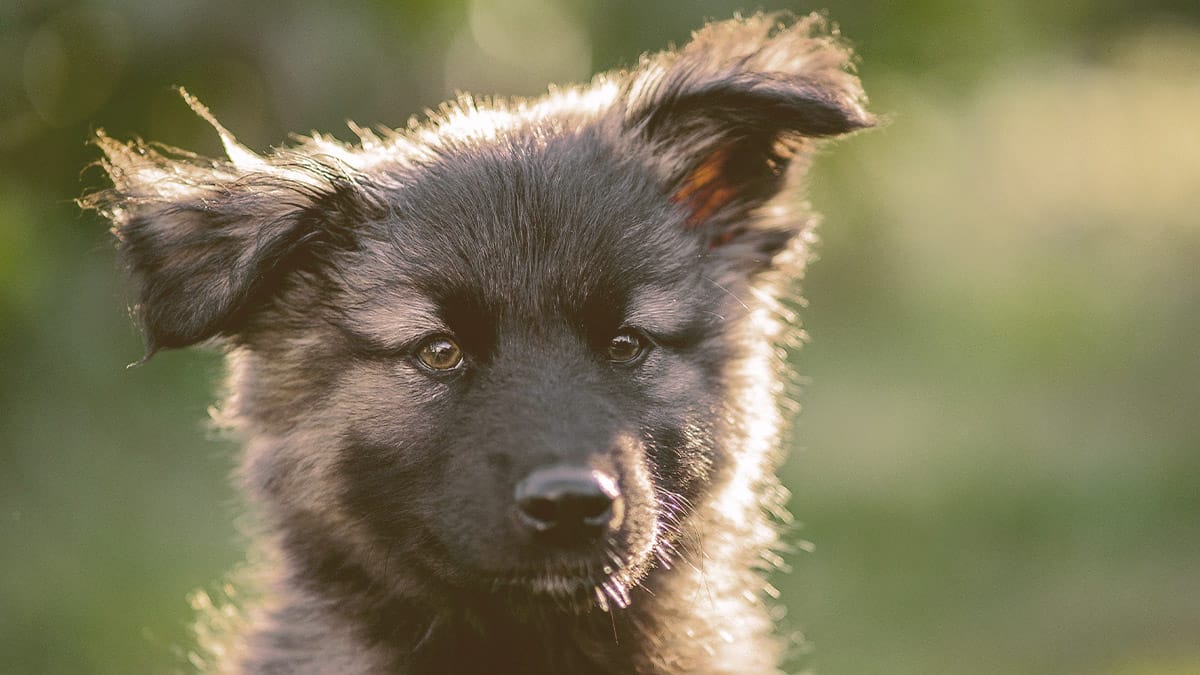 How to Potty Train a German Shepherd Puppy: Quick Guide
Alex Vicente • Updated on August 22, 2023
This review contains affiliate links. Read more here.
Not a substitute for professional veterinary help.
Congratulations!
You've got your first German Shepherd puppy and they're set to be the next member of your family.
You must be very excited!
With that excitement, though, you find yourself having a lot of questions running through your mind right now, wondering about what you should feed your pup and how often they'll require exercise.
One of the questions that might be concerning you the most is, "How to potty train a German Shepherd puppy?" Don't fret.
With the aid of the information shared in this post, you'll be able to potty train your pooch and keep your home clean in a few simple steps.
Table of Contents
Potty Training a German Shepherd Puppy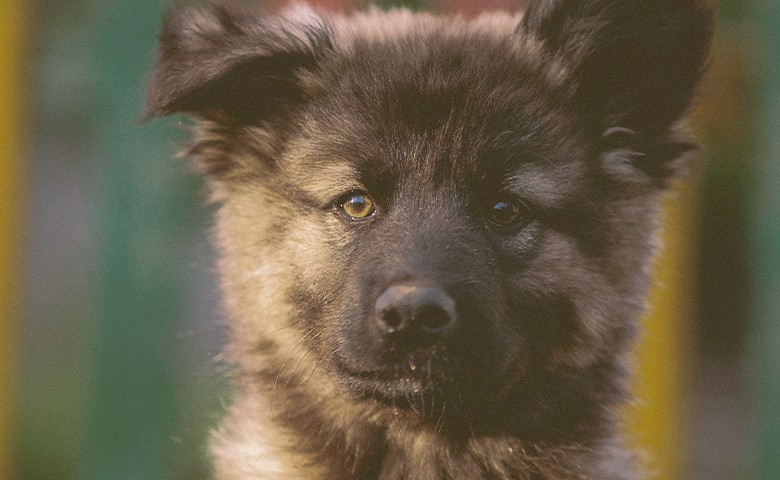 German Shepherds puppies, like any living creature, will eat, play, sleep, and poop, so it's going to be up to you to train them not to do their business inside your home.
It's a simple yet tiring process, but once you get the hang of it, your furry friend will know exactly where to poop.
Potty training a German Shepherd puppy involves the following:
1. Set a Schedule
One of the main cornerstones of potty training for any dog is setting a schedule.
Your dog will understand and stick to the set schedule if you're consistent with it.
You'll need to plan your dog's mealtimes, and accordingly, you'll be able to schedule the walks your dog needs on a daily basis.
You'll need to take the puppy outside at least every 2 hours to make sure they poop outside.
It's a lot, we know, but the little one's bladder is so small and they'll need to relieve themselves and unless you want that accident to happen inside you're going to have to walk them.
Your walks will usually be after certain points of the day, like after your pup has woken up, after drinking and eating, and after playtime.
Thankfully, puppies' power to hold their bladders increases by approximately an hour every month of age.
For example, if they're 3 months old, they'll want to go every 3 hours.
If 4 months, then 4 hours, and so on.
2. Pick a Spot
As you're going on these walks with your pup, remember to keep them on a leash so that they don't go around and relieve themselves in a place where they're not supposed to.
You want to pick a spot and establish that it's where your dog is supposed to poop.
From this point forward, this will be the place they'll know as their bathroom.
3. Reward Your Pup
While your puppy is going about its business at the spot you've chosen, you need to assign a command word that they'll later remember.
The more you utter this command word while your pooch is at the designated spot doing their thing, the more your pooch will associate that word with going to the bathroom.
After they're done, reward them or give them some praise.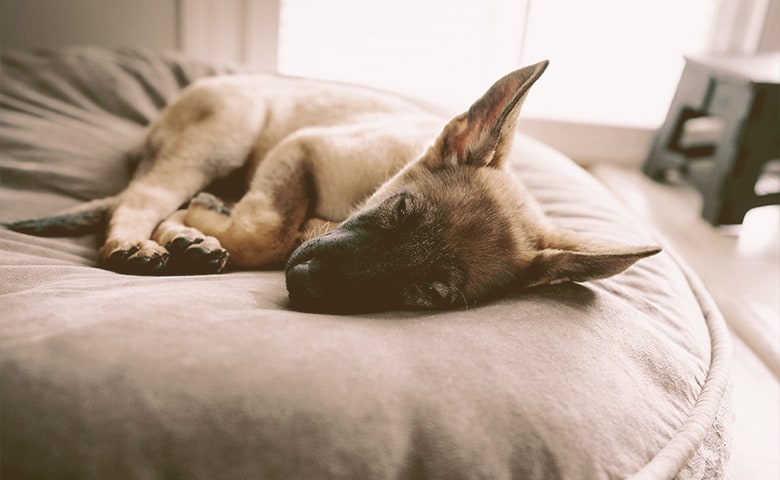 4. Bedtime
Puppies can go about 7 hours without the need to go to the bathroom.
So to prevent them from waking up in the middle of the night, you'll need to remove the water dish about 2 hours before it's time to sleep.
Still, there's a chance that they'll wake up.
If that happens, don't play with them.
Just take them to their spot and then it's back to bed.
5. Accidents Will Happen
At the beginning of the little one's training, accidents are bound to happen inside the house.
It's important that you remain patient and stick to the training.
If you ever catch them in the act, you can try to distract them with the command word you've associated with pooping and take them straight to the spot where they should be doing their business.
Punishing them isn't recommended as it only pains them mentally and they won't understand where the problem is.
6. Repetition Is Key
Dogs usually make a habit out of things they do over and over, and German Shepherds are intelligent dogs, so you can expect them to pick it up quickly.
However, remember that you also need to adhere to the scheduling to make sure that these accidents don't happen when you're not looking.
7. Minimize Damage
After getting your lovely little furry friend, it's a good idea to confine them in a small area, such as a small room or big crate.
Dogs, in general, don't like to poop in areas they live in, so they'll try to avoid doing that in their crate.
When it comes to a small room, if they're in it and need to poop, at least you'll know where the damage is going to be and minimize the possibility of it being in an unknown spot.
A short-term solution you can use is puppy pads, which is a way for you to introduce commands and for your pup to learn to go in a certain spot when they need to poop.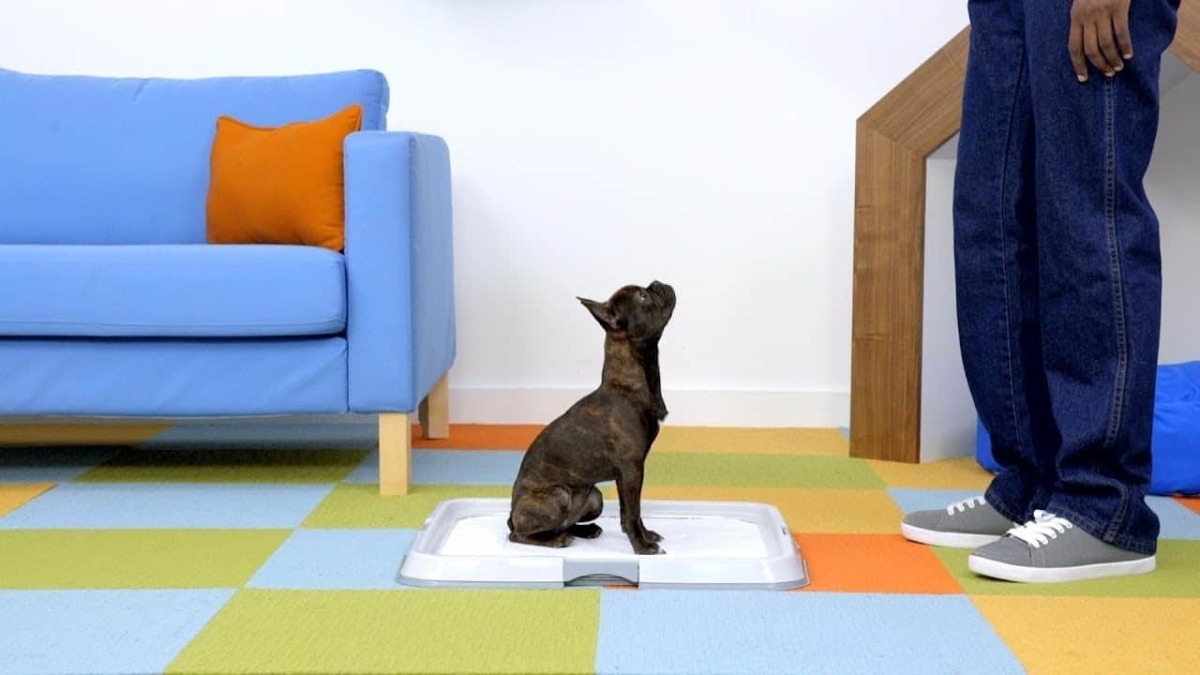 Teach them to use the pads in an easy to clean place so they can learn to poop on them.
Then, move the pads outside so they can progress there, and finally, remove them completely.
Final Words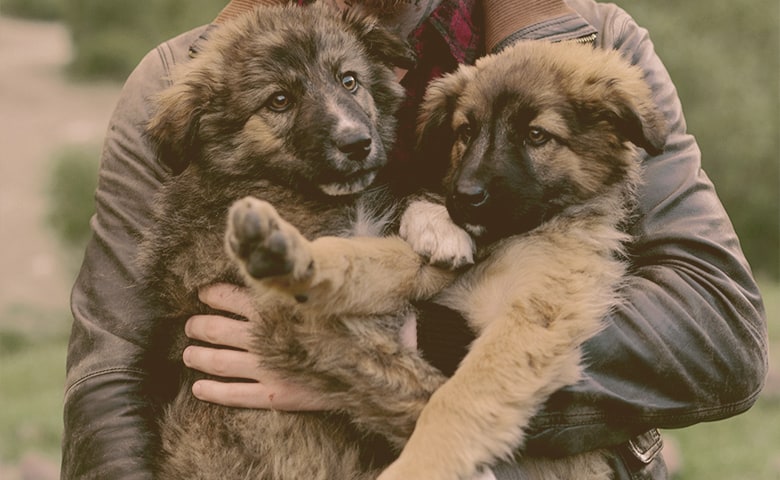 German Shepherds are intelligent and loyal creatures that would make an excellent addition to any household.
As with any puppy, understanding and patience are going to be the steps needed to potty train them.
When it comes to your puppies, repetition, and scheduling are imperative!
Puppies will give indications when they need to go to the bathroom.
It's recommended that you pay attention to them so you can pick up on them when your puppy needs to go.
This will help limit potential accidents.
Circling the room, crying out, looking anxious, sniffing the floor, and going to where the puppy pads used to be are all signs that they need to poop.
If you pick on any of them, it's time to go outside!