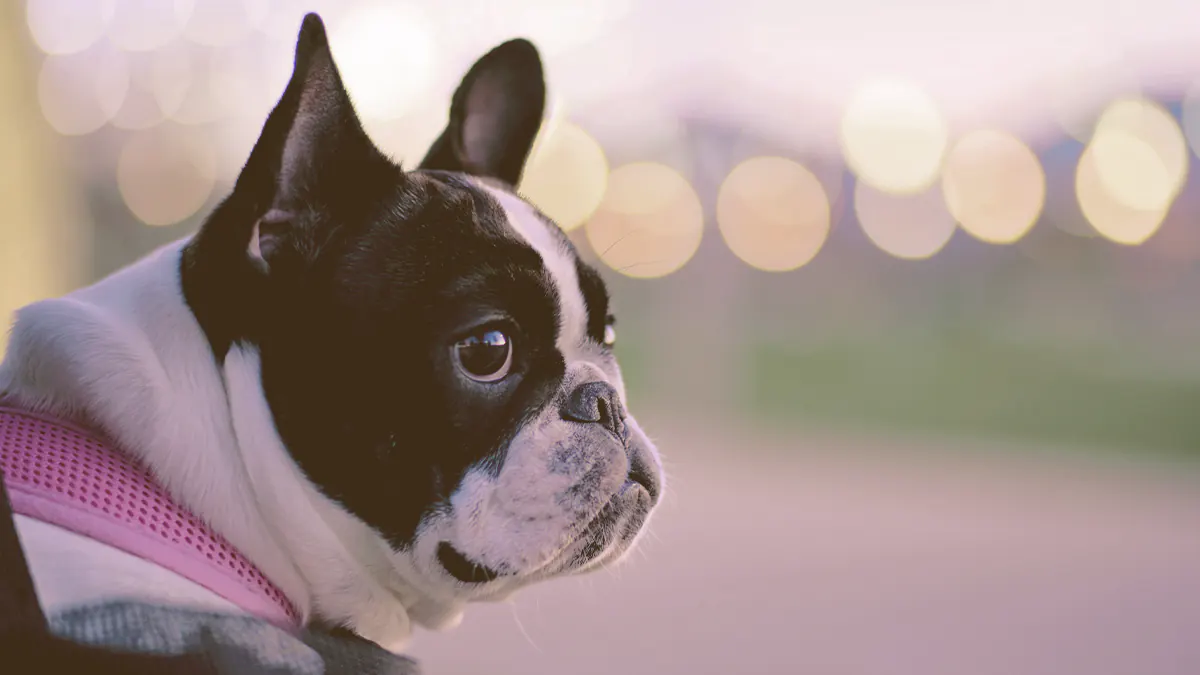 When Do French Bulldogs Go Into Heat? Find Out Here
Alex Vicente • Updated on August 1, 2023
This review contains affiliate links. Read more here.
Not a substitute for professional veterinary help.
Owning a pet dog is like getting a package of good things with a few not-so-good things.
The heat of the French Bulldogs is one of those uncomfortable things for both the dog and the owner.
This begs the question, when do French Bulldogs go into heat?
Frenchies experience heat for the first somewhere between six and nine months of age.
The first few weeks are usually the most problematic.
Later on, the dog's behavior soon returns to normal and the cycle becomes less problematic.
Here's all you need to know about the first Frenchie heat cycle.
Table of Contents
Time of The First Heat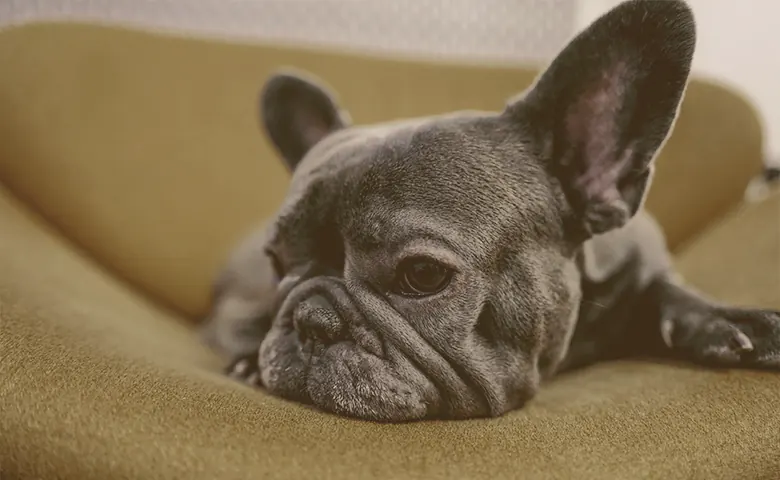 French Bulldog females experience their very first heat between six and nine months of age.
Somewhere in the middle of the cycle, the female is ready to mate and get pregnant.
If you own a Frenchie as a pet, you should keep her away from male dogs to avoid getting an accidental litter.
You'd also need to be a bit more patient with your Frenchie as she'll be anxious and unhappy in the first few weeks.
Stages of the Heat Cycle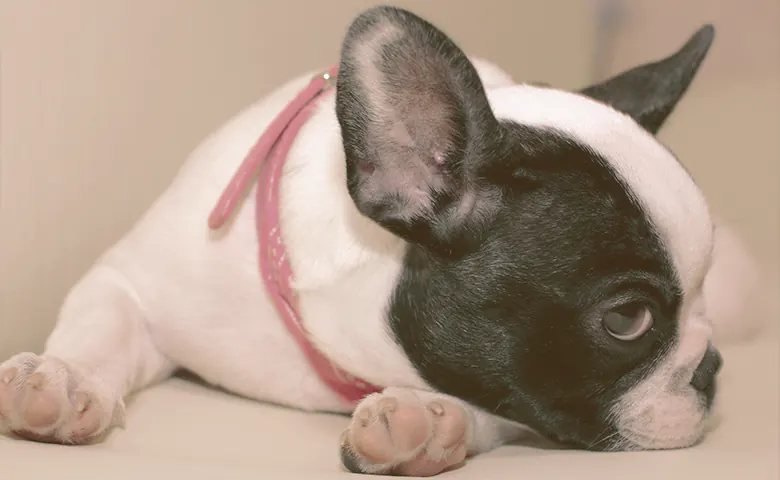 The heat cycle of female Frenchies consists of four stages:
Proestrus
This is the first stage and it could last up to 20 days.
Your Frenchie is not ready for mating at this stage.
So, she will have the habit of lowering her behind to protect it from male Frenchies.
Estrus
The estrus stage is also known as the fertile stage, and it could last anywhere between 5 to 21 days.
The female is ready to mate in this stage, especially right in the middle of this stage.
She would not only welcome males but try to invite them through a process called flagging.
Diestrus
This stage is also known as the pregnancy stage and it lasts for roughly two months.
In this stage, your Frenchie will refuse mating with any male whether she got impregnated or not.
Anestrus
This is the last stage in the cycle and would last anywhere between two to three months.
Again, the female would refuse any mating attempts from males.
Should Frenchies Be Bred in Their First Heat?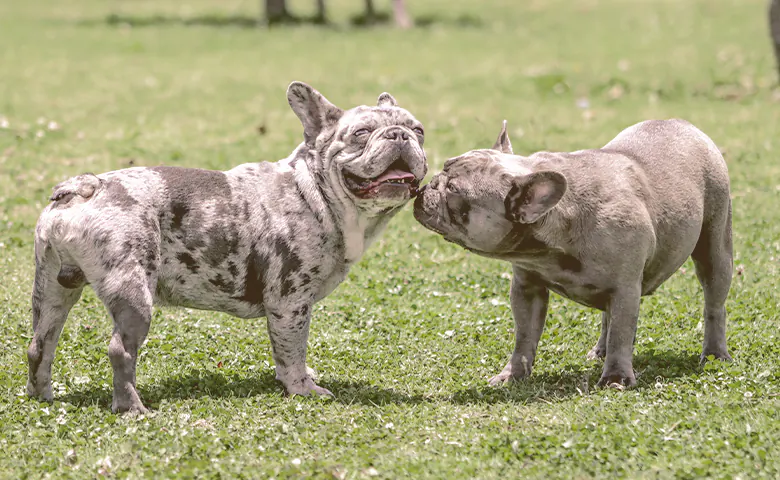 There's a lot of controversy surrounding this matter, but it's widely considered irresponsible.
The heat could sometimes start as early as four or five months.
The Frenchie in this period is technically still a child.
She wouldn't have reached her full size yet and the uterus wouldn't be in its full capacity.
All the playing and jumping would endanger the babies in her belly.
That's of course in addition to the already problematic birth issues associated with all flat-faced dogs.
On top of all of that, the Frenchie would be too young to address her responsibilities as a mother.
If there's no other caretaker to look after the puppies, they may not survive.
Final Thoughts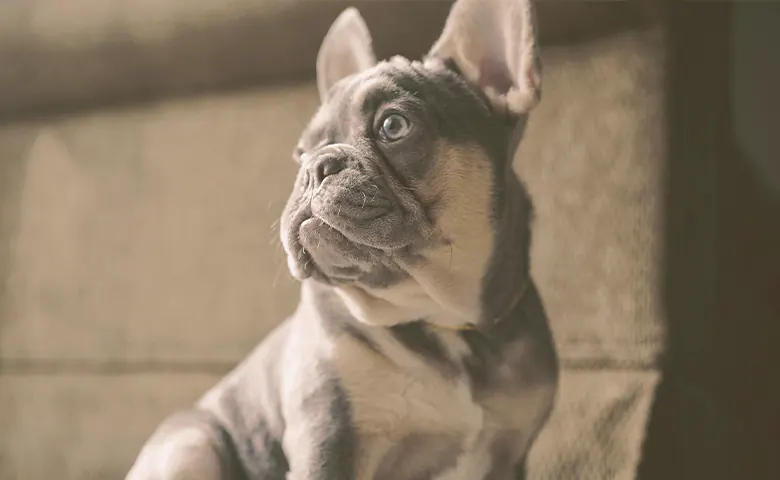 Your Frenchie needs a lot of acceptance and care in her first heat.
You should do your best to keep her away from other males even if you have the intention of breeding her.
It's quite risky and irresponsible to let her get pregnant in her first cycle.
Some experts even say that you should wait for the third one.
It's when body development is complete.